Based in Lille, France, KeurK was founded by Olivier Riauté 10 years ago. They specialize in architecture and visualization and work on projects of various scales, from product design to urban planning.
Their work is guided by the principles of "thinking the city and creating healing architecture by developing alternatives for the 21st century from a humanist, positivist and ecological perspective".
In 2017, Olivier and his team were tasked, along with Danish architecture firm Henning Larsen, to design the new headquarters for the European Metropolis of Lille.
Together, they created Biotope.
Designing a place of life with 3D visualization
The idea behind Biotope, a name which derives from the Greek meaning of "place of life", was to create a space that reflects health and renewal. It was to be an urban sanctuary of green wellness for the employees of the European Medicines Agency.
The building's layout demonstrates how natural light, fresh air, and greenery were prioritized in the design process. Sunlight fills the atrium, courtyard gardens line open-air balconies, and a terraced green roof covers the building's footprint. It also highlights how sustainable materials were used.
"Health, wellness, and sustainability are at the heart of KeurK and Henning Larsen 's projects. Our intention from early on was to ensure it was reflected in the design, from the orientation of the facades to the vegetation of the building. It was, after all and at the beginning, to be the new headquarters of the European Medicines Agency," explained Olivier.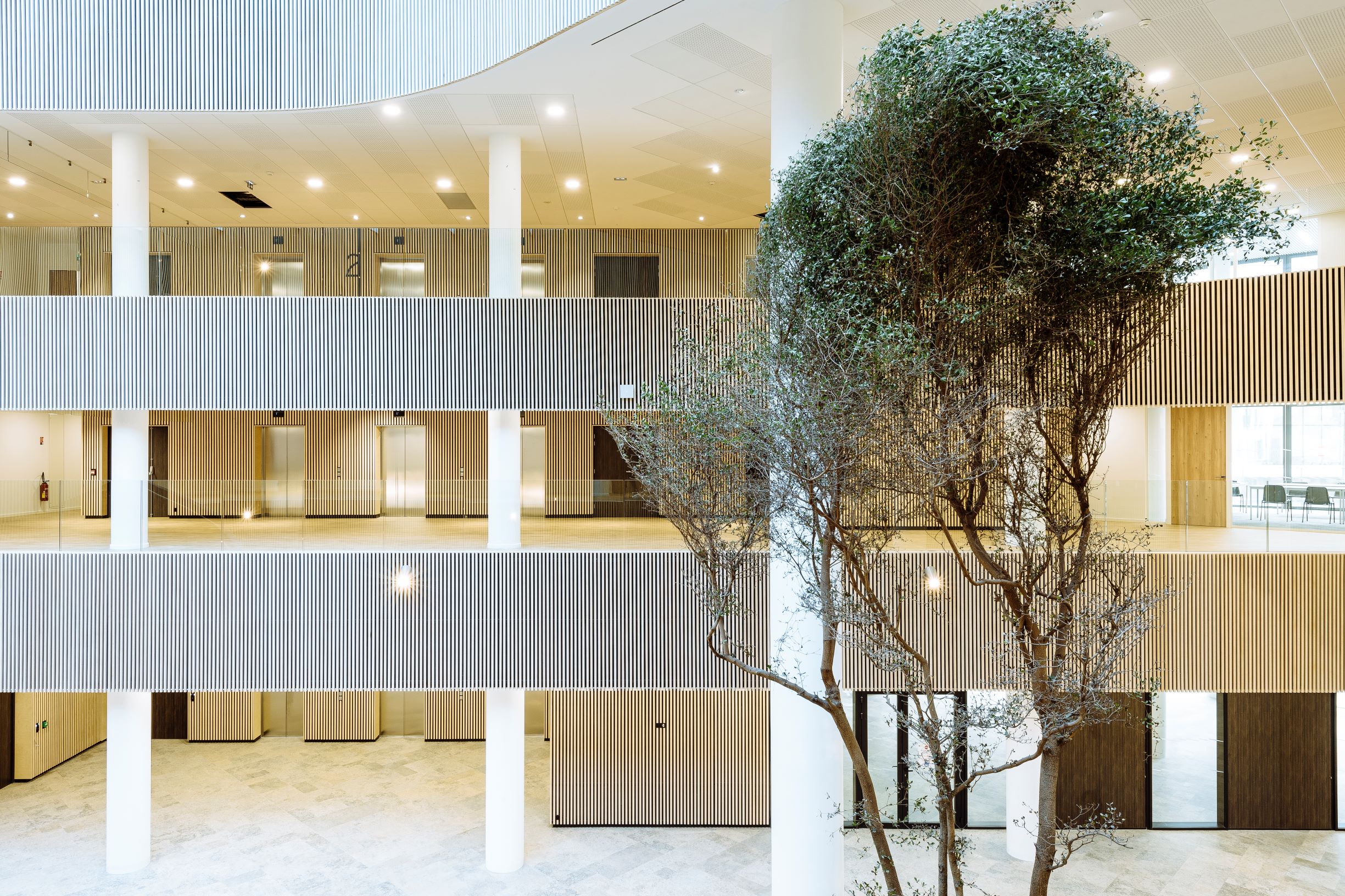 His enthusiasm for new technology is what brought Olivier to discover Enscape. "I've been interested in 3D modeling since 1992 and I've tried every technology you can imagine, from design software to visualization technology," he said. "I stumbled upon Enscape just before the Biotope project. I liked it because it's friendly and easy to use which is why I decided to use it for it."
Helping clients make pivotal decisions with VR
The Biotope project was completed in a record 18 months. Much of this was due to the client's involvement throughout the project process. Renderings created in Enscape as well as the virtual reality feature was pivotal in making important decisions.
"Because of the schedule we had, we had to consistently show our clients good content. Enscape really helped to make this possible," explained Olivier. "We met with the clients every two weeks and the renders communicated what we thought was best for the design and this determined the decisions made. Enscape was a vital tool for this."
In fact, Enscape played such a vital role that Olivier believes that things may have been different without it. They conducted virtual tours which allowed them to show the clients details on a large scale. The ability to produce highly detailed virtual tours during the fortnightly meetings was essential to the project's success.
"VR helped us to make an impression. We were able to make important decisions and we were also able to show our clients how monumental the staircase would look like in the atrium," explains Olivier. "VR also helped us show small details to our clients and it also helped people who weren't well versed in construction to understand it more."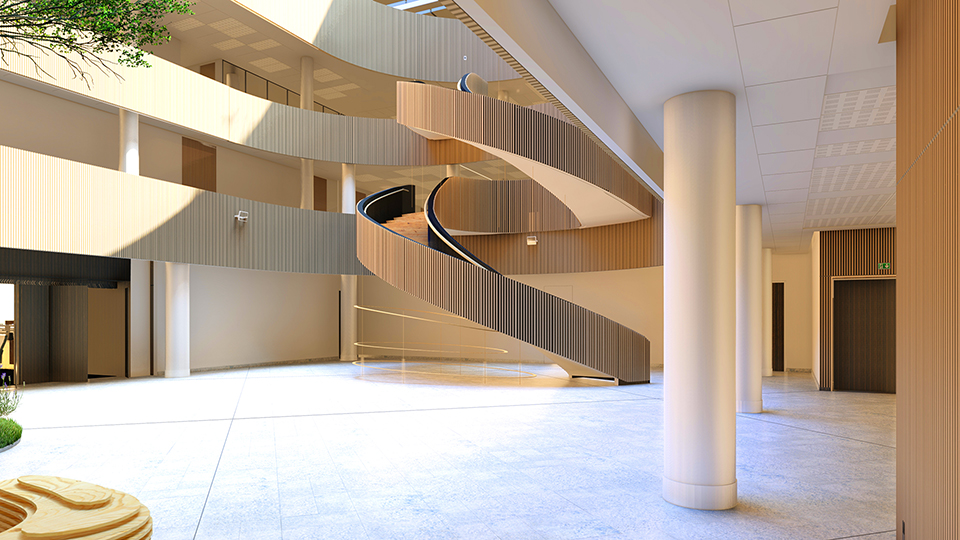 VR wasn't the only feature that helped with making decisions, still renderings were also essential throughout the process. Olivier and his team were able to provide photorealistic images that highlighted material textures and building space.
"Enscape enabled us to show clients things that weren't yet available, such as the various regulatory signage for the building. It could be placed anywhere via the 3D model.
A beneficial tool throughout the entire process
Using Enscape was not only beneficial during the conception phase of the project, but for other parts of the process, such as collaborating on-site together and with the construction team.
"Enscape used with the BIM model and Revit allowed us to communicate our concept and keep everyone up to date. It was useful for collaborating with the contracted construction team. It was a really flexible way of working together."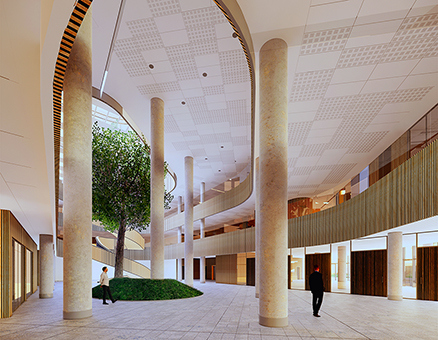 Another instance Enscape proved to be valuable was when KeurK and the European Metropolis of Lille wanted to prepare a greeting card. They used VR to virtually project themselves into the building to decide on the best point-of-view for the framing of the photo.
Using
Enscape
post-Covid
As avid fans of the real-time rendering tool, Olivier and his team have no plans to stop using Enscape. However, there are concerns in this current health climate.

"We realized that it's no longer safe to exchange VR headsets and the joystick amongst a group of people," said Olivier. "However, since we wish to continue using Enscape, we are now looking into the video and online sharing aspects of a model."