Being able to explore your 3D model visually and communicate ideas is absolutely critical in your role as a landscape architect or designer.

One way is through landscape renderings, which have come a long way in recent years thanks to the impressive evolution of visualization technology for the AEC industry.

In this article, we'll explore six ways Enscape, one of the industry's leading real-time visualization tools, can help speed up design and iteration and enable you to easily share your ideas for faster and better-informed feedback.

1. Rapid rendering in real time
This is arguably Enscape's best attribute and is a firm favorite amongst our community - the ability to see and walk through your rendered model in real time as you design. It's extremely quick, and not a single import or export is required.

Enscape plugs directly into your design application (currently SketchUp, Revit, Rhino, Archicad, and Vectorworks). Everything you design can be visualized fully-rendered as you go, allowing you to review design decisions instantly. This is true real-time rendering.

The ease and speed of rendering with Enscape is refreshingly impressive, making it a valuable component of the landscape architecture design process.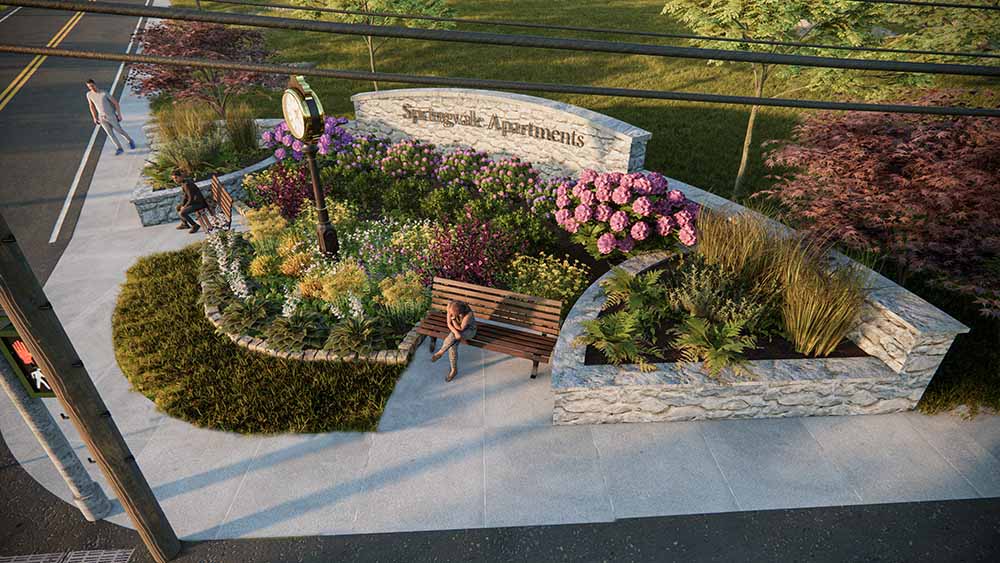 Rendering created by Enscape user, Steven Garubba
2. 600+ vegetation assets
Enscape comes with its own built-in 3D model library that is ever-growing. The Asset Library is where you can find thousands of high-quality models to add to your landscape renderings. Place and adjust the assets either within your CAD user interface or in the Enscape rendering window.

There are currently over 600 vegetation assets with scientific names that our 3D artists research meticulously to ensure they appear as real as possible without losing performance. They are low-poly, and you'll find multiple variations of the same species for different seasons.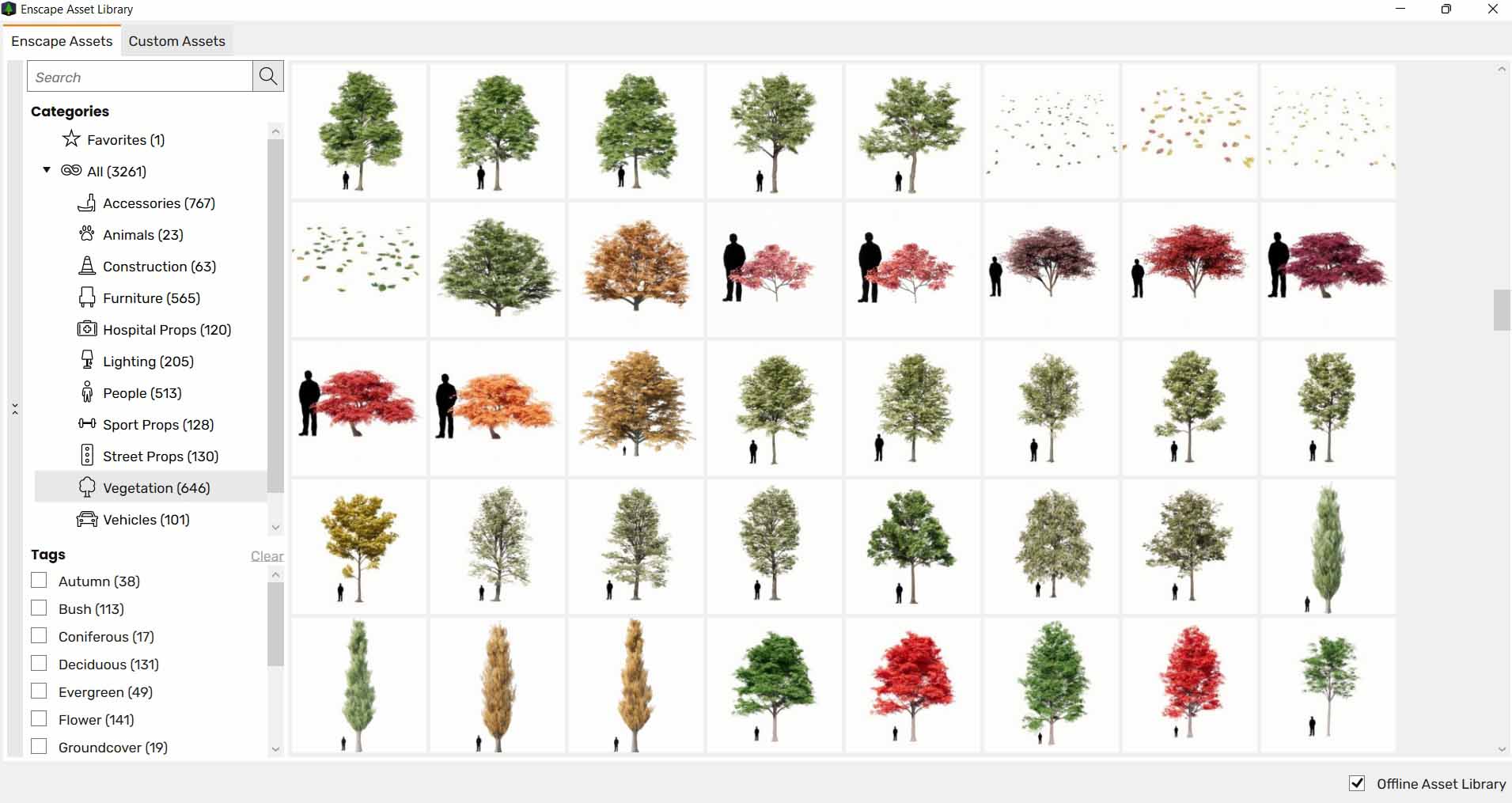 3D vegetation models in the Enscape Asset Library
3. Custom assets and materials
Of course, there will be times when you need a specific asset, and with so many sites that provide free 3D visualization resources, you'll want to have the flexibility to use exactly what you need. So you'll be pleased to know that it's possible to import custom assets into Enscape.

One site that will be of interest to landscape designers is Globe Plants, which provides both free and paid 3D plant models. They have a range of vegetation assets curated especially for Enscape and report fast loading times.

It's also worth noting that Enscape comes with a Material Library and Editor, so you can access ready-to-use Physically-Based Rendering (PBR) materials with built-in maps to bring your renderings to life. Find a selection of pavements, bark, gravel, concrete, wood, and more to quickly transform your terrain and surfaces.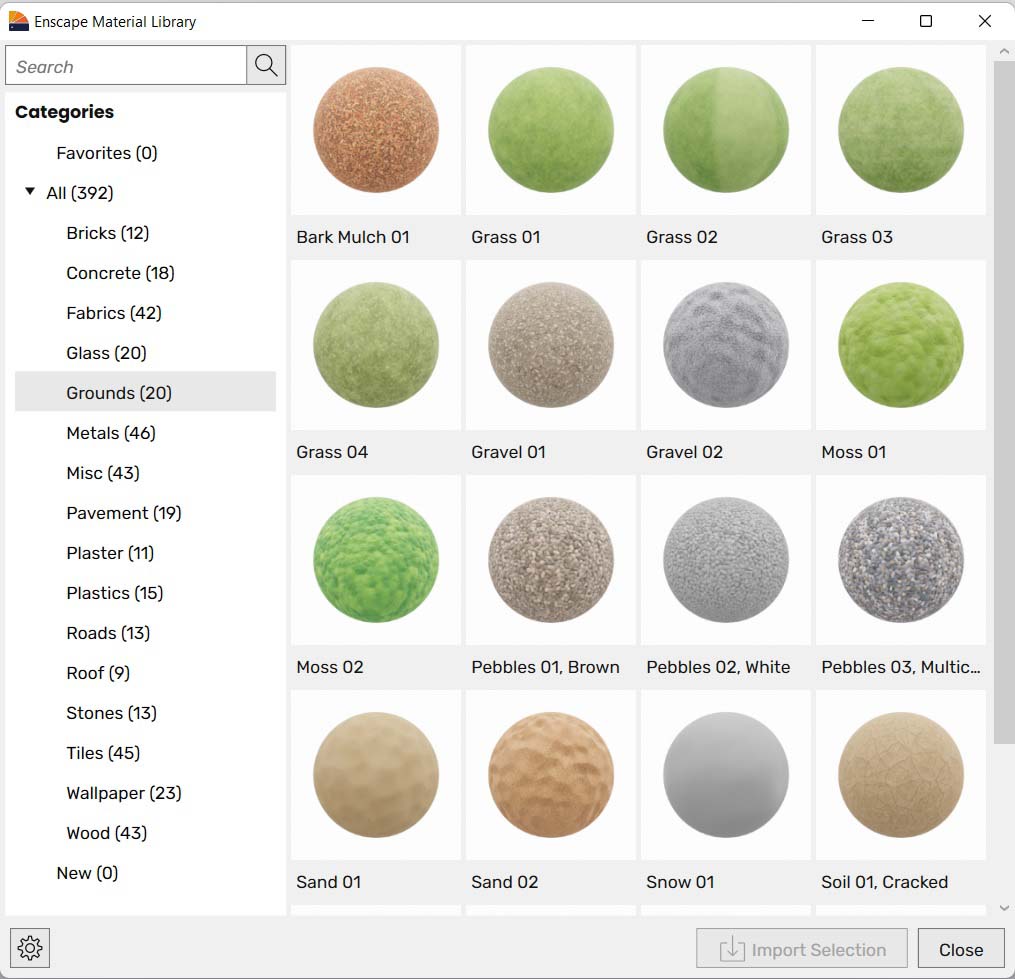 Materials in the Enscape Material Library
4. Time of day and sun settings
A great way to make use of a real-time rendering tool is to adjust the sun's position and time of day for live interactive sun studies - this allows you to see how light and shadows impact a space. This is also useful if you want to create a specific look for the renders you will share with your clients and stakeholders, such as an early morning or dusk shot.

As well as being able to adjust the sun height, position, and time of day, you can also change other atmosphere settings within Enscape's Visual Settings tab. Add cloud coverage, fog, improve the illumination and even adjust the moon size. Getting the right effect for your scene is easily done with the help of Enscape.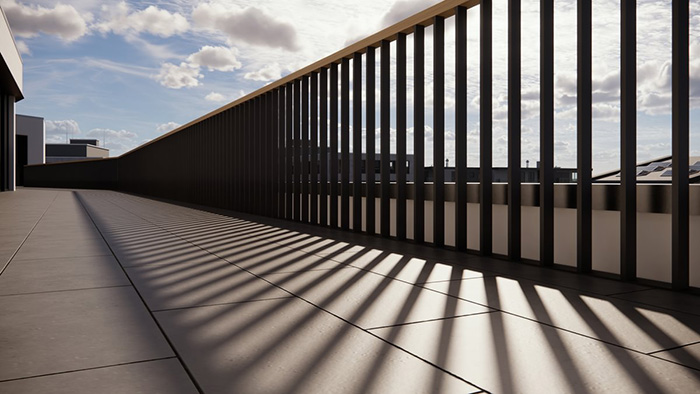 Sun studies with Enscape
5. One-click virtual reality
An increasingly popular way to explore your landscape model is to use virtual reality for a truly immersive walkthrough. Enscape provides access to virtual reality with just one click, allowing you and your clients to immediately view and walk around your model in one of the supported VR headsets.

And should you wish to use VR as part of your visualization mix to enhance collaboration between yourself and your client, that's easy too. Have your client walk around the project in VR, and as they identify elements that require changing, you can adapt your model and those changes will appear immediately in the VR headset for your client to see.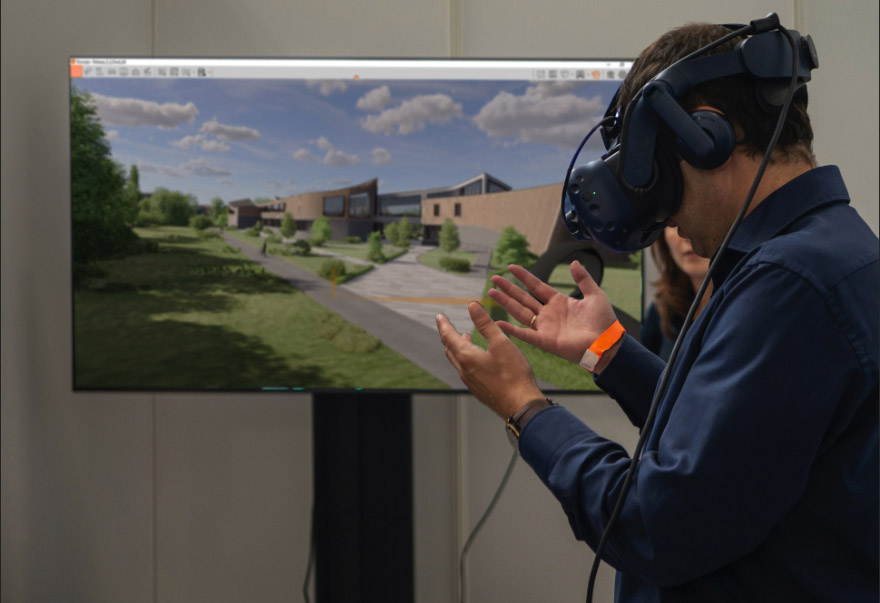 Walking through a rendered landscape model in virtual reality
6. Fast landscape rendering exports

Now that you've refined your landscape renders, you'll be keen to share them. Enscape comes with a number of rendering export options to help you visually communicate your ideas with your clients, stakeholders, and colleagues.

Still renders, QR codes, 360 panoramas, orthographic views, videos, and web standalone files, are some of the popular exporting options that are provided and used by fellow architects and designers.

And best of all - they don't take hours to export and no other software is required. You can generate your renderings in just a few seconds, giving you the opportunity to create more and share more often for faster design decisions.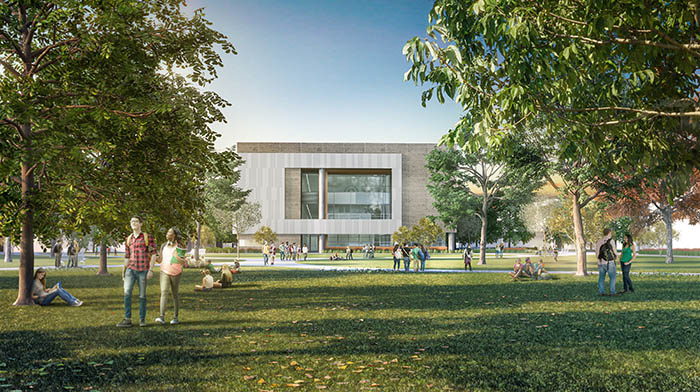 Francisco Penaloza, Senior Visualization Artist, HMC Architects
Try landscape rendering with Enscape
Landscape rendering is enjoyable and simple with the Enscape real-time rendering plugin. To learn more, check out our learning resources - including the Knowledge Base, video tutorials, and community forum.

Experience how quick and easy real-time rendering is with Enscape with a free 14-day trial.