Semba Corporation is a company that specializes in design, planning, and construction. With headquarters in Tokyo, Japan, it has offices across the country and multiple locations throughout Asia.
They execute their mission to "create future-friendly spaces" by providing comprehensive support throughout the process of creating spaces. They adopt digital technologies into their operations, including real-time visualization.
DX Unit Digital Design Division Leader Yusuke Okura and Chief Hiro Nobata share how they use Enscape within their projects and daily BIM workflow.
Incorporating Enscape into projects and daily workflow
Enscape was introduced to Semba in 2019 when the company started to promote its BIM activities. Okura and his team wanted a visualization tool that utilized BIM data to produce renders, amongst other things.
"We started promoting Autodesk Revit, a BIM software, about three years ago, and at that time we had already considered introducing a visualization tool. We chose Enscape among many other architectural visualization software, and we plan to have about 50 Semba employees using it by 2022," shares Okura.
In 2021 alone, Enscape was used in approximately 90 projects. Semba designs spaces in a variety of sectors, from commercial spaces such as restaurants and shopping malls to educational, medical, and leisure facility projects. Most recently, they used Enscape for two projects; a bakery and cafe project, and a lounge project:
The benefits of using real-time visualization
A seamless workflow with Revit
Okura explains how the live link between Enscape and BIM allows for instant visualization in Revit, which is one of the main reasons Enscape was chosen as the visualization tool for the team. It saves a lot of time because there is no need to import and export BIM data.
"Enscape is simple to use, yet its real-time rendering allows you to effectively communicate spatial images in a way that anyone can understand. We can visualize within Revit without having to exchange data with other tools, and Enscape allows us to work quickly with even the largest data. The simplicity of operation is great, and I think that's the advantage of using Enscape."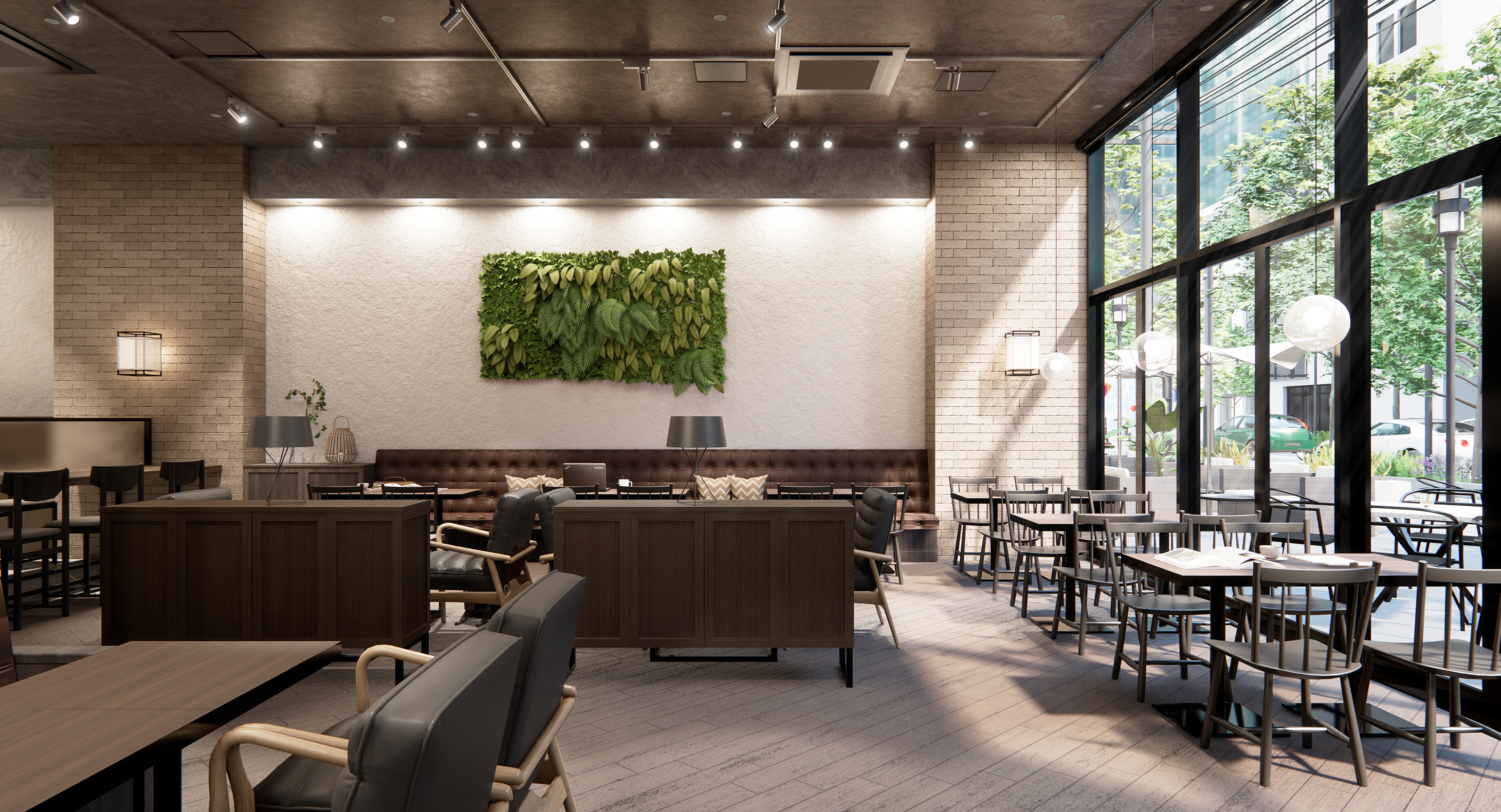 Image courtesy of Semba Corporation
He also says that how easy the Revit and Enscape workflows are to navigate was a key factor in his decision to implement Enscape. With Revit and Enscape, the team can visualize instantly within the BIM tools, which leads to faster consensus-building.
"The most important thing for us is being able to modify the design and lay out the materials in real time, so it's ready to review immediately. Our designers love Enscape because it lets them design and visualize simultaneously. We also actively use the Custom Asset Library, a feature that is very useful for our projects."
High-quality visuals within a few steps
Another reason the Semba team chose Enscape was its efficiency and effectiveness in achieving high-quality visuals compared to other tools.
"When I tried other visualization tools, they required a lot of configuration to get a high-quality render. But with Enscape, I don't have to spend time setting up and tweaking the visualization," explains Okura.
"We like how Enscape is not a complex tool. It has minimal operations, yet you can still create high-quality visuals with it. Enscape allows me to create photorealistic visualizations in just a few steps."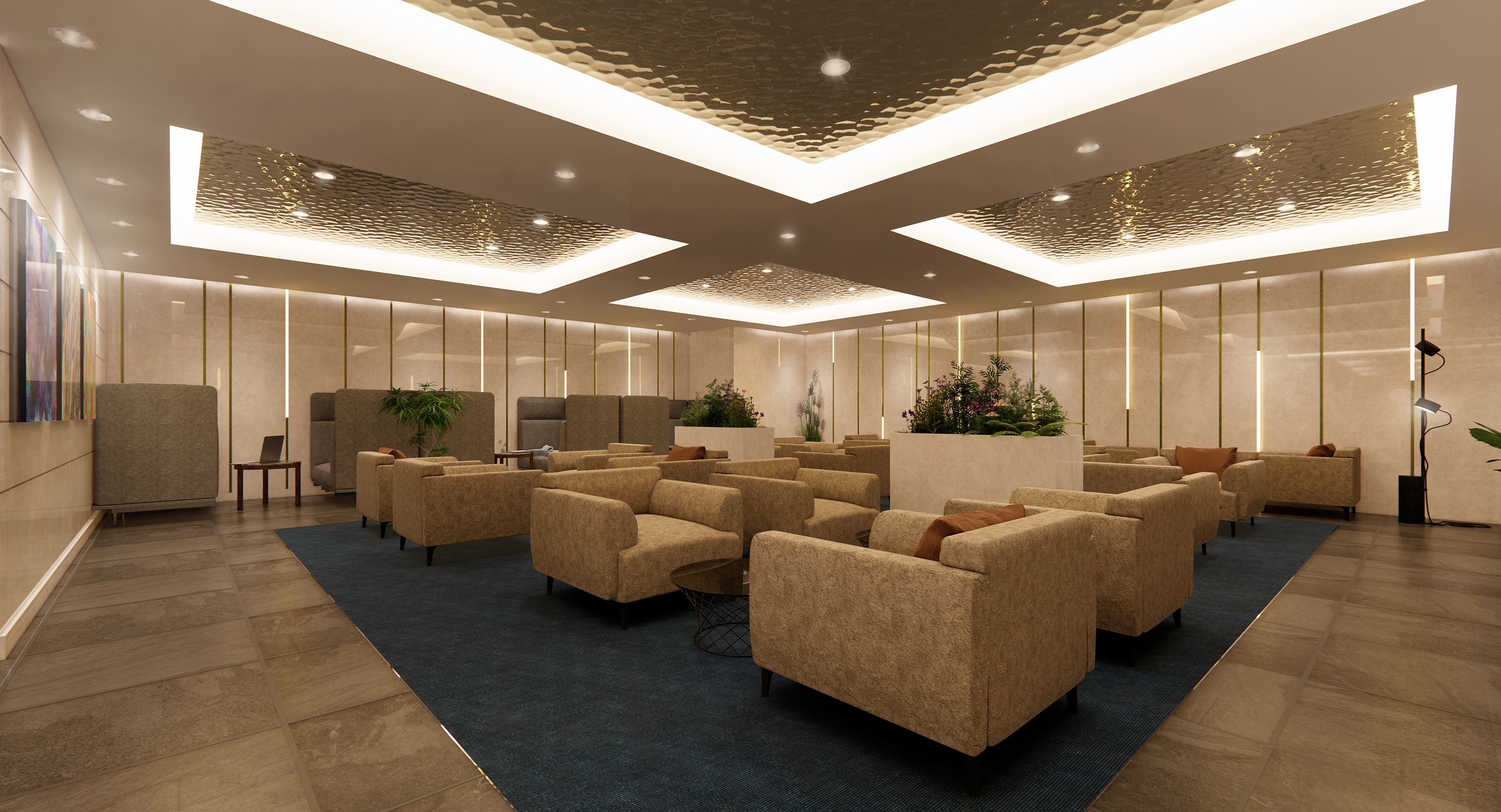 Image courtesy of Semba Corporation
Smooth internal communication
By using Enscape in their design workflow, the Semba team can use it in various ways to convey space, such as renders, video, and VR data. This facilitates smoother communication among designers and allows them to make better decisions about their designs.
"The exported VR data is stored as a digital archive on the company's cloud storage. It is shared so that even employees who do not have Enscape installed can access the exported data," explains Nobata.
Enscape also helps communication flow easily between employees who are involved in the same project but are based in different locations. It's commonly used for both in-person meetings and virtual meetings.
"Due to the impact of the coronavirus, it is often difficult to go to the project site or meet the project members directly, but exported data can now be viewed virtually and has made it possible to proceed with the work online. Now, we can see people involved in the projects reviewing the designs through a single screen."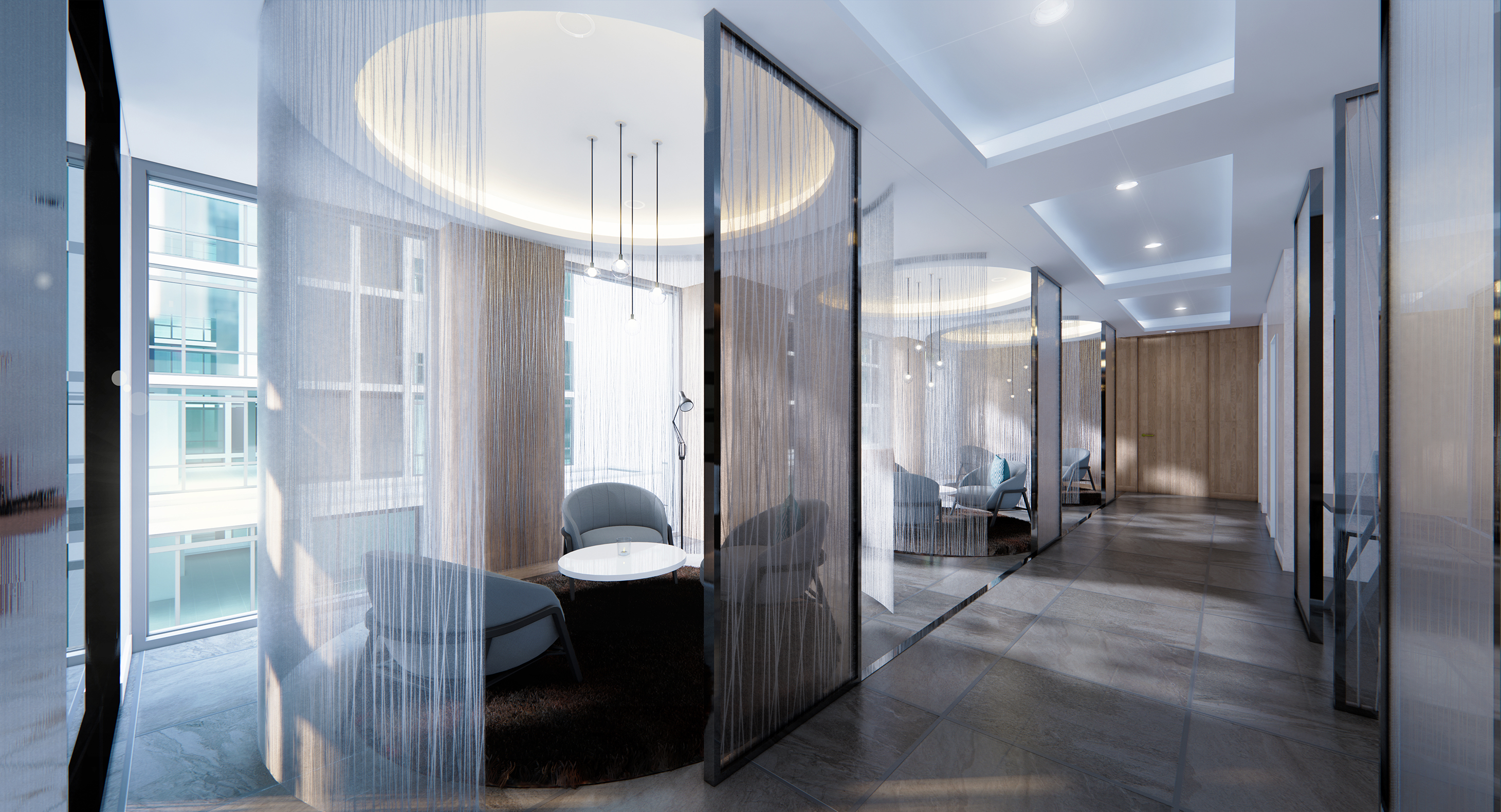 Image courtesy of Semba Corporation
A valuable resource for clients
By utilizing Enscape in their design proposals, the members of Semba feel the use of Enscape has made it easier for everyone to understand the space, facilitate consensus building, and improve the client's evaluation of the project.
And for their developer clients, it is sometimes used as a resource to attract tenant leasing for shopping malls.
"We are beginning to see a change in our internal design processes since including Enscape. Communication between internal teams is smoother, the workflow is more streamlined, and it allows us to make a good impression with clients," says Okura.
To stay updated with the latest Semba Corporation news, visit their Japanese media page.