The Darmstadt University of Applied Sciences is one of the ten largest technical educational institutions in Germany. Located near Frankfurt, it is made up of 12 departments, including architecture, civil and environmental engineering, and design.
Dill Khan, a lecturer in the architecture department, discovered Enscape while he was a student. Now, along with his fellow educators, he uses the real-time rendering tool to help students with their projects and to teach them about Building Information Modeling (BIM).
Developing a BIM Teaching Project for Students
The university is one of the first higher education institutions in the DACH region (Germany, Austria, and Switzerland) to include BIM in their teachings. The was done through their BIM teaching project which was launched in 2016.
"Developing a teaching concept for BIM theory and practice was an objective of the university," explained Dill. "I included Enscape as a tool for the BIM teaching project, which is part of our Campus Digital program. This program allows students to try things out and upskill themselves."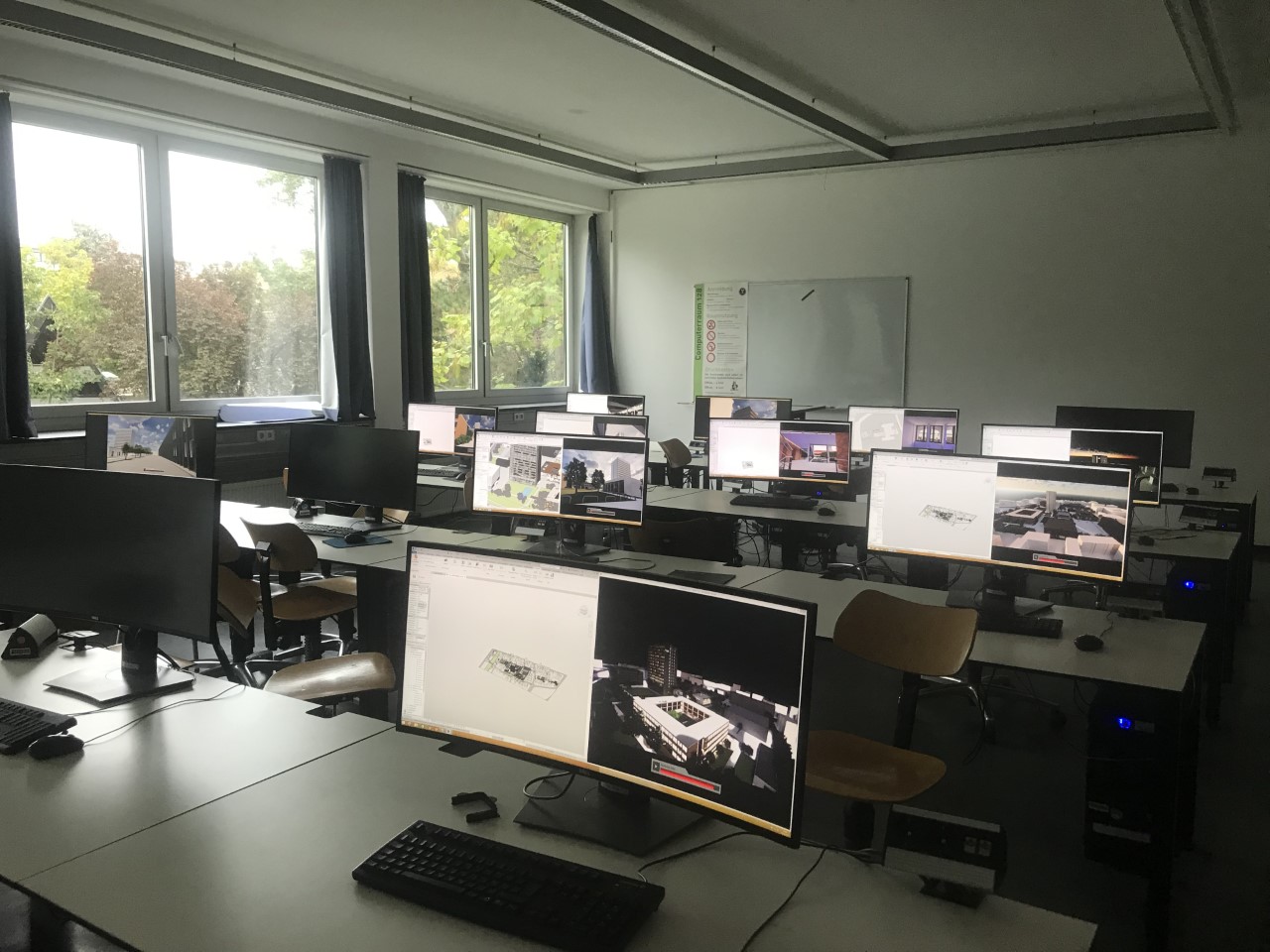 Revit and Vectorworks are mainly used by the architecture department to teach skills in CAD tools. Through the BIM teaching project, students understand how to model early on and how real-time time rendering can be a helpful resource, especially for quality assurance.
The students spend a lot of time working with different software and developing new methodologies. They are often grouped together with people of varying experience and skill levels.
"I use Enscape and guide students through the interface and explain the key areas. Since it's very intuitive, it is not difficult for participants to learn the software. You will realize that the time invested in learning a new software is much shorter than initially assumed."
To date, 25 theoretical courses have been developed, and 81 of their buildings have been modeled with BIM. As of last semester, the university is also the first institute in the DACH region to introduce certifications for construction-relevant software.
Below is the university's first video created. Dill explained that at the time they didn't have much experience, however, the videos have gotten better with time.
Using Enscape for Award-Winning Student Projects
Starting the BIM teaching project has led to students winning several national competitions in the DACH region. They even had the chance to present their work at Autodesk University in 2019, which is a global conference for the architecture, engineering, construction, manufacturing, media, and entertainment industries.
Enscape is mostly used by architecture students for design projects. It is beneficial for the end-of-semester design project they have to submit as part of their course.
Students in other departments such as civil engineering, electrical engineering, and information technology use real-time rendering through the BIM teaching project. Those involved in the program collaborate across departments and often use Enscape to present their projects.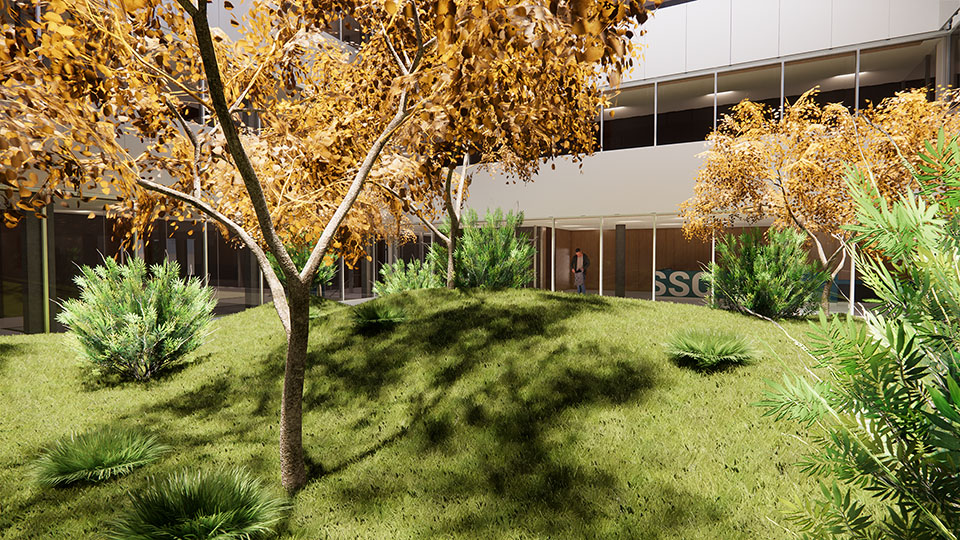 Educators Using Enscape
Students aren't the only Enscape users at the Darmstadt University of Applied Sciences. It is commonly used as a tool for educators to assess projects and design work.
Some professors and lecturers use Enscape with students to go through their design projects. "It works well as you go through the design projects quickly and easily in real-time. It's a great way to explain things through videos. We don't have to show models using a handheld camera and a video conferencing app; we can just make corrections to the 3D models directly in real-time."
Dill explained that until recently, the architecture department used to spend up to three-digit sums of money every semester to print posters. Using Enscape has given them a way to save money and a more sustainable and long-lasting way to present projects as videos. Some of the videos are even used by the PR department of the university.

Enhanced Quality of Work
Using Enscape at the university has enhanced the quality of work and made learning more exciting for students. Not only is the efficiency of being able to create renderings at lightning speed appreciated, but students are more engaged and interested in their coursework.
"I personally noticed that working in detailed 3D models encourages students to think more about all the areas of their designs," explained Dill. "The earlier we start to work with these tools, the better our results can be and the better we can become good architects and planners.
"My tip for educators is to bring BIM learning into the lecture room and out of the PC room. Educate the students about digitization theory, which will increase their abilities in all areas."