Fulton Trotter Architects is an architectural and interior design practice with offices in Brisbane and Sydney, Australia. Working across the country, they design for communities, offering master planning, architecture, and design services in both rural and urban areas. Their diverse portfolio includes healthcare projects, senior living communities, residential and commercial structures, and cultural buildings. But much of their work is focused on school infrastructure, often developed in partnership with local governments.
Firm Director John Ward spoke with us about how Fulton Trotter has used Enscape to successfully design and deliver high-profile academic projects even in the most challenging circumstances.
An intuitive workflow with Archicad and Enscape
For years, Fulton Trotter has been using Enscape with Archicad. Enscape's seamless integration with the building information modeling (BIM) tool helps the firm visualize projects of all sizes throughout the design development process. "We use Enscape for big projects, but even on little, tiny projects, it's a very helpful visualization tool," says Ward. "It allows us to quickly convert BIM files into imagery that's fairly photorealistic so that we can look at how the material is working and how it's all reading."
As one of the firm's leaders, John doesn't do much drafting. But he does appreciate how Enscape lets him stay involved with the design process at every stage. "One of the things I personally find very handy about the process is that the team can have Archicad and Enscape open at the same time," he says. "It allows us to sit down and work together to come up with the right view and the right image that we want."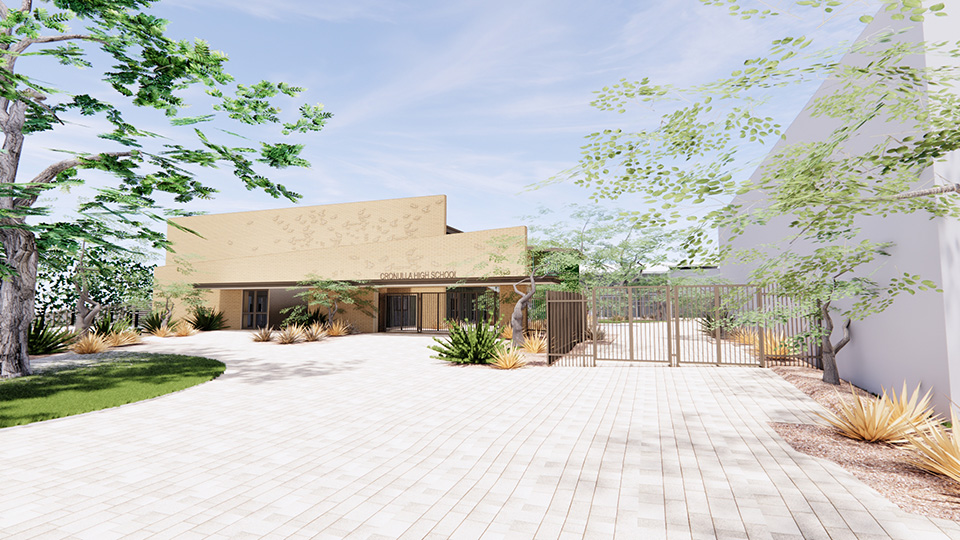 Real-time visualization for time-saving design
Not only did one of their school infrastructure projects, the North Sydney Public School project, have to be completed on a very accelerated timeframe during a global pandemic, but it was also a highly scrutinized project of great interest to the local government and community. Using Enscape to rapidly produce high-quality visuals, the Fulton Trotter team was able to rise to the challenge.
"There was pressure on us to deliver that project very quickly, and it was also being delivered in the middle of our COVID lockdowns in Australia," remembers John. Aided by their Enscape and Archicad workflow, the firm took the project from concept through to planning application in about three months. "Being able to show the clients high-quality images to sell our design to them was really critical as part of that process."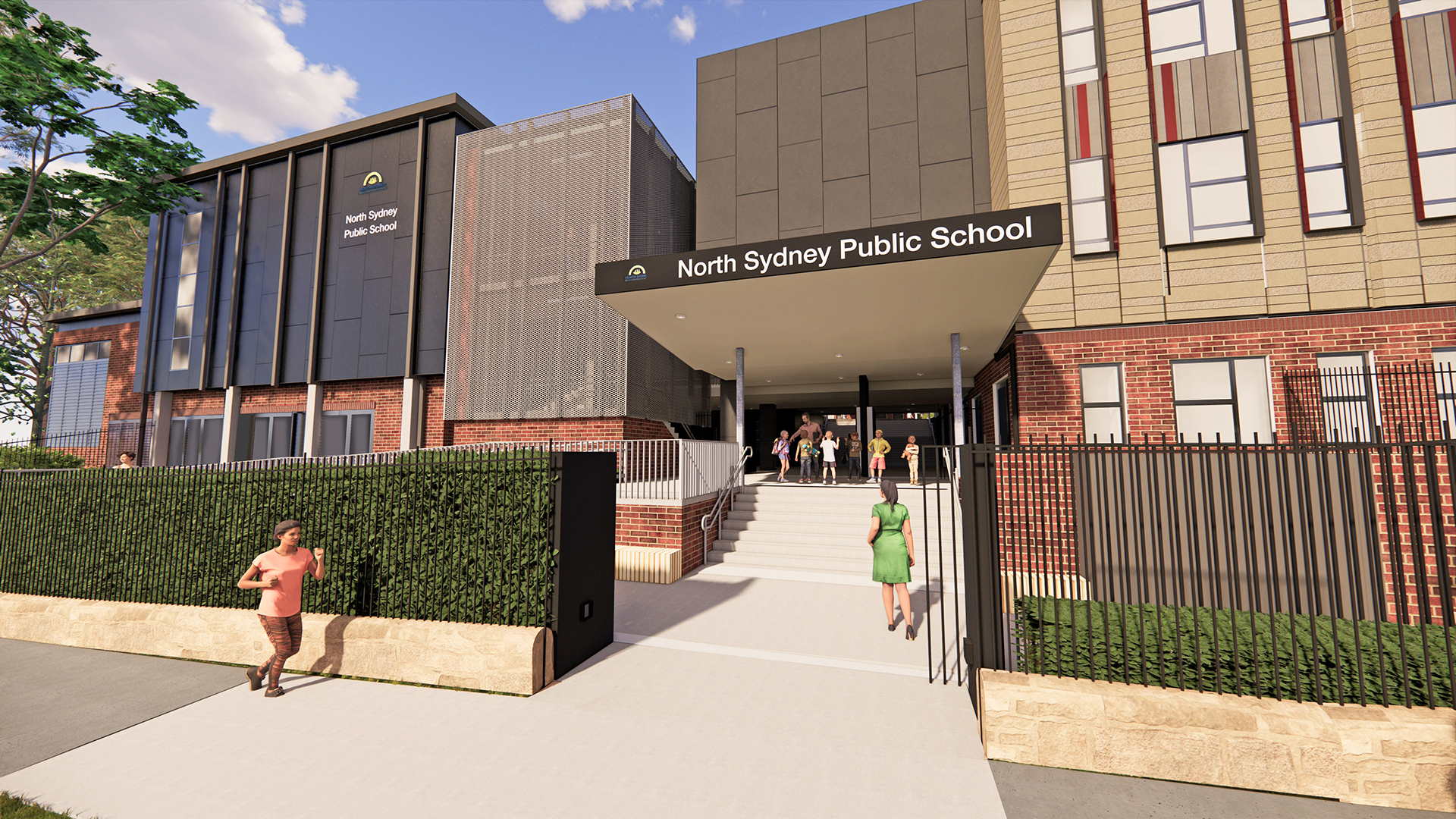 Enscape helped streamline the decision-making process. The firm didn't have to farm out renderings or spend days or weeks just to show clients minor changes. "The client could make quick decisions and say, 'Yes, we're happy with that,' or 'Can we change this?' or 'Let's do this.' With previous software, it would often take a long time to produce the image, and it wouldn't be as high quality as what we can achieve now with Enscape."
But on-the-fly changes weren't the only advantage of using Enscape. The high-profile nature of the project meant a lot of media exposure, and Fulton Trotter was able to meet the demand easily. "We were asked to provide images for newspaper articles and press releases, and we were able to turn those around very quickly," says John, adding, "that was a real positive to using Enscape."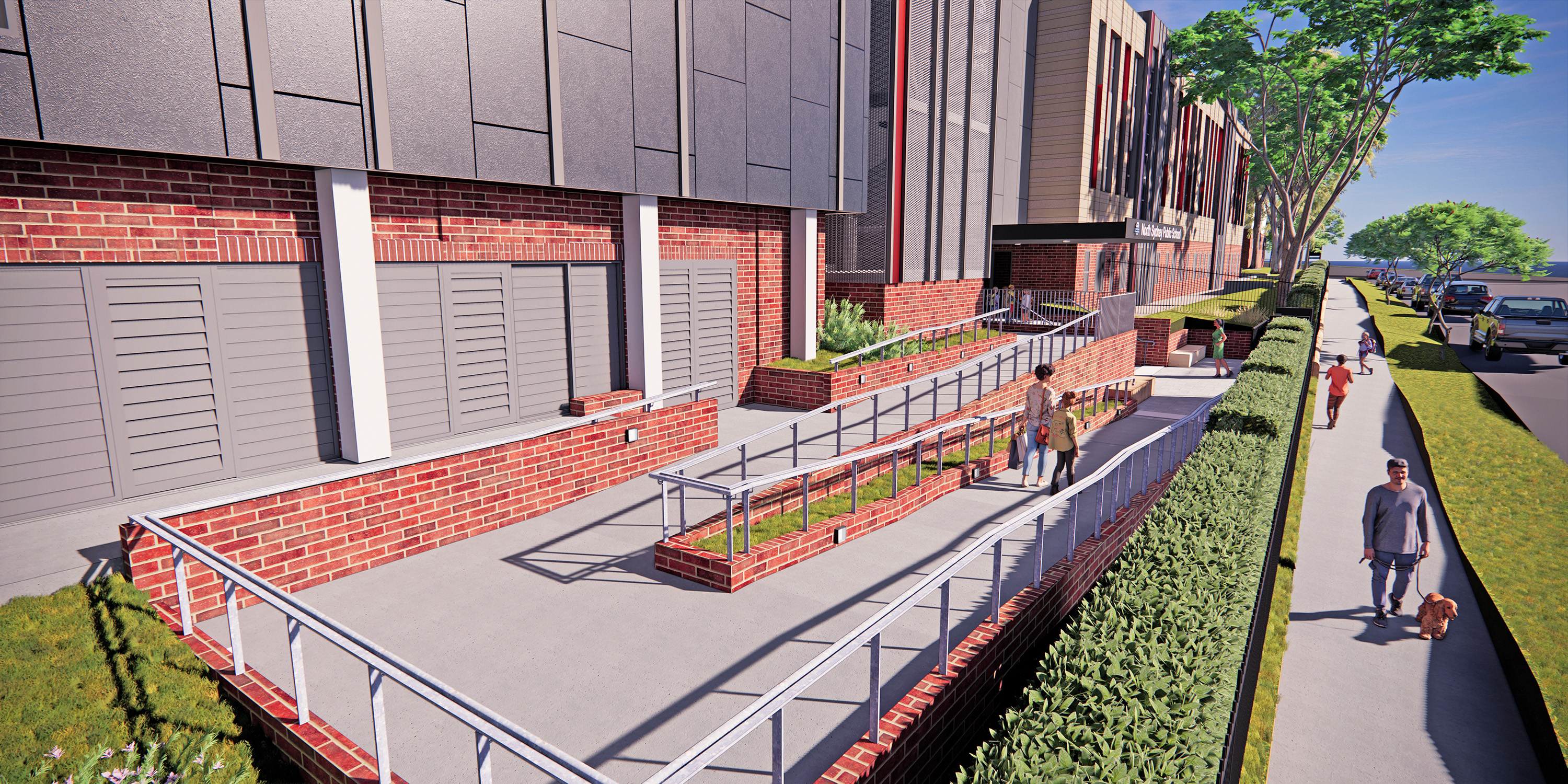 Better 3D visuals mean improved communication
Being able to share an idea with the client visually is critical to the design process. Enscape helps firms communicate the design intent through highly detailed, high-quality renderings. When the team at Fulton Trotter prepares presentations, they use Enscape so they can communicate the materials and other design elements as well as the form.
And with high-profile projects like the North Sydney Public School, or any of the other school or government projects the firm does, it's essential to build public support. The best way to do that is by sharing high-quality 3d visualizations that help the public understand the project. "When you're dealing with marketing and communications teams, particularly in government, there's a bigger push to just see the rendered image so that it can be pushed out there to say, 'here's what we're doing,'" says John.
"Unless they're an architect or in the construction field, people struggle to visualize in 3D what they're getting. Being able to show them realistic renders helps them fill in the gaps, so they don't have to try and use their imagination to picture what it's going to look like."
Sharing renderings while working remotely
Fulton Trotter stayed busy during the worst of the pandemic, working and delivering projects entirely remotely. As John says, during that time, "being able to produce and share good 3D images was pretty key to being able to do design presentations remotely."
"Enscape made it easy to share immersive renderings to the cloud, where clients can view them at their convenience through any web browser — even on their phones."