Enscape Users Render Cyberpunk 2077 with Incredible Results
Enscape Users Render Cyberpunk 2077 with Incredible Results
Cyberpunk 2077 is an open-world video game developed by CD Projekt Red, released in December 2020.

Not long after its release, we spotted a few Cyberpunk renders and videos that had already been recreated in Enscape by a few of our users – including regular contributor Lasse Herbo Madsen. We were astonished at what had been created!

Take a look at these impressive renders and get a glimpse into some of the techniques that Lasse used to achieve these effects.
Cyberpunk in Enscape by Lasse Herbo Madsen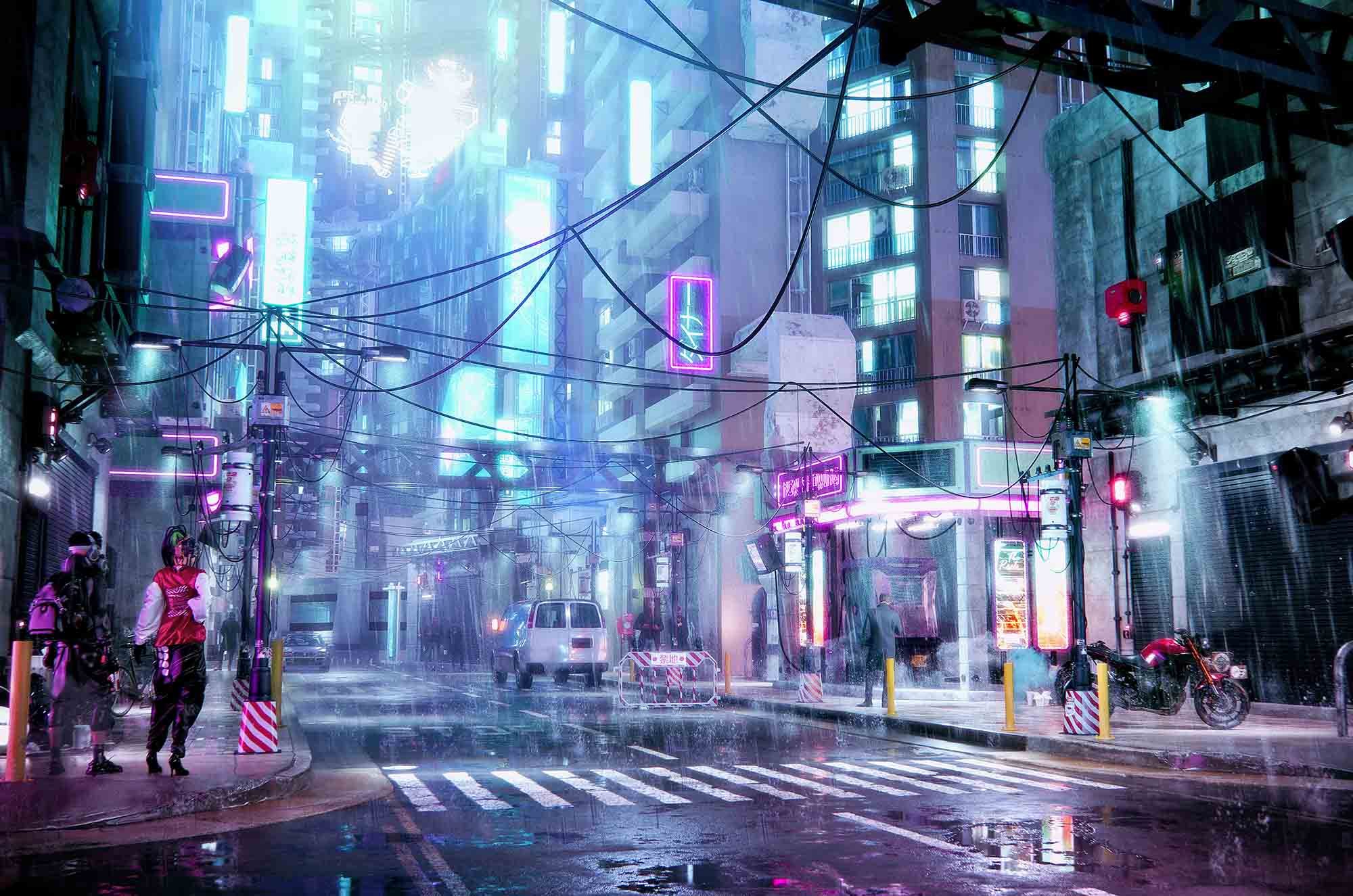 "I've wanted to try out a bunch of stuff for a long time, and I figured that a Cyberpunk scene would be the perfect setting for it! My goal was to create as many effects as possible directly inside of Enscape, and that is exactly what I did." explains Lasse Herbo Madsen, an architect at Vilhelm Lauritzen Architects, who are based in Copenhagen, Denmark.

"Rain, smoke, fog, and haze is all done directly in Enscape. All that has been done in Photoshop is a small amount of color grading. I wanted a very specific atmosphere and light in the scenes, and I'm really impressed at how well Enscape has handled it! The models are from various places, and the scene is composed and set up myself. Most of the textures, including the street, are done using Quixel Mixer."
Enscape is an incredible tool, and it is quickly closing the gap to traditional offline renders, especially when you push it to the edge.
Lasse Herbo Madsen, Vilhelm Lauritzen Architects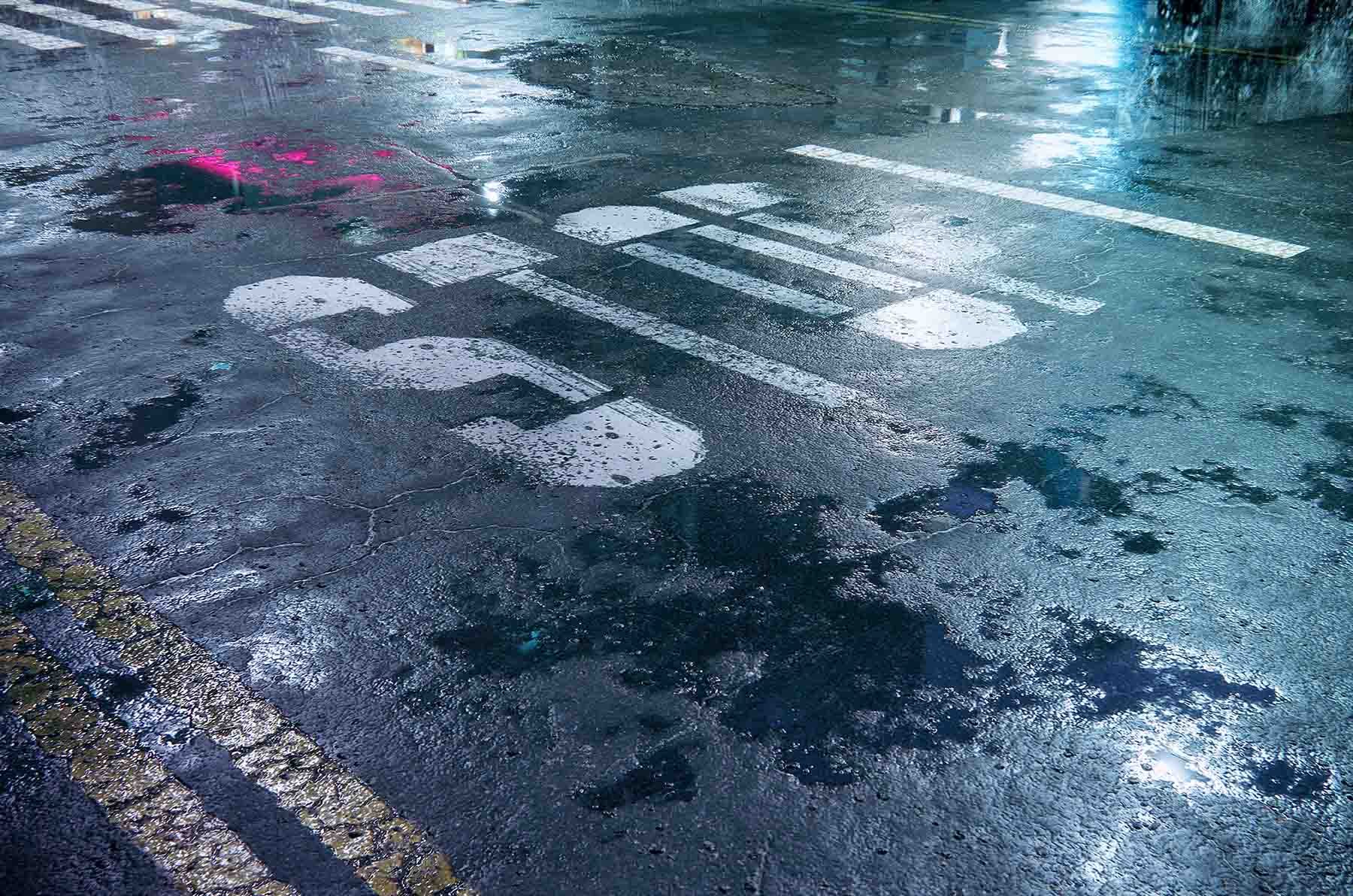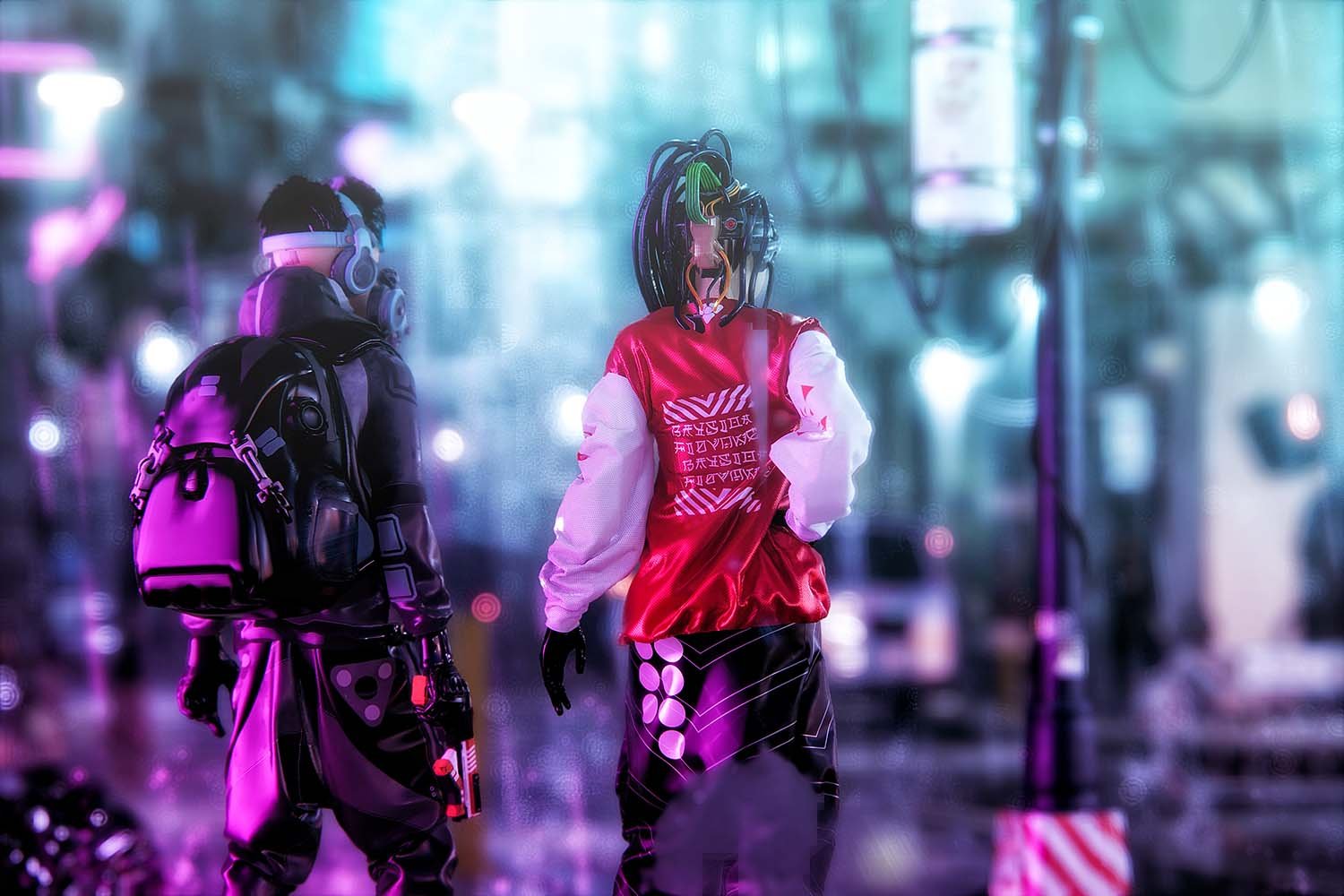 Linked models in SketchUp
Here, Lasse shares a few cuts from the original rendering and some SketchUp model shots to show the setup, which he explained was mostly done with linked models.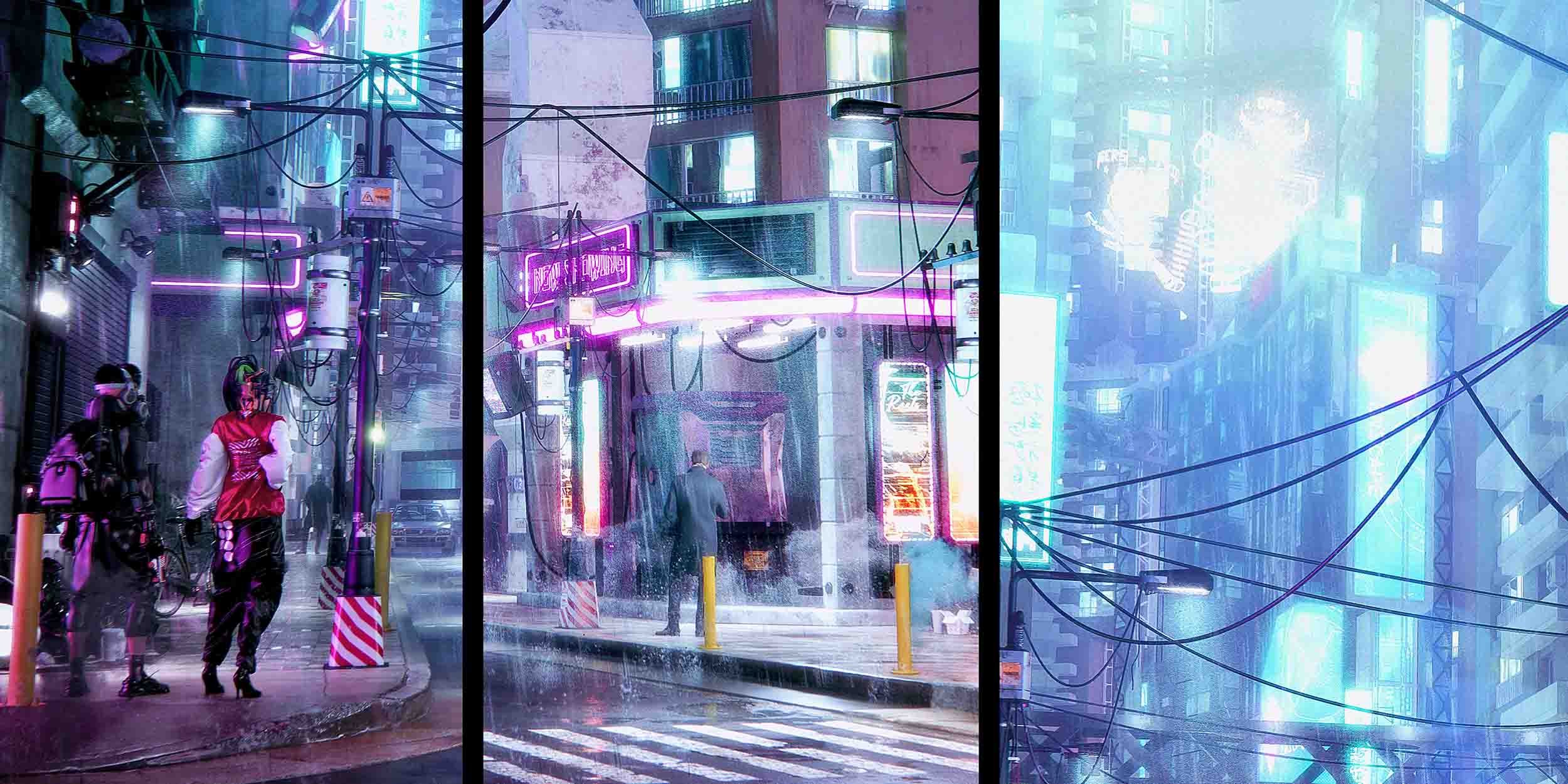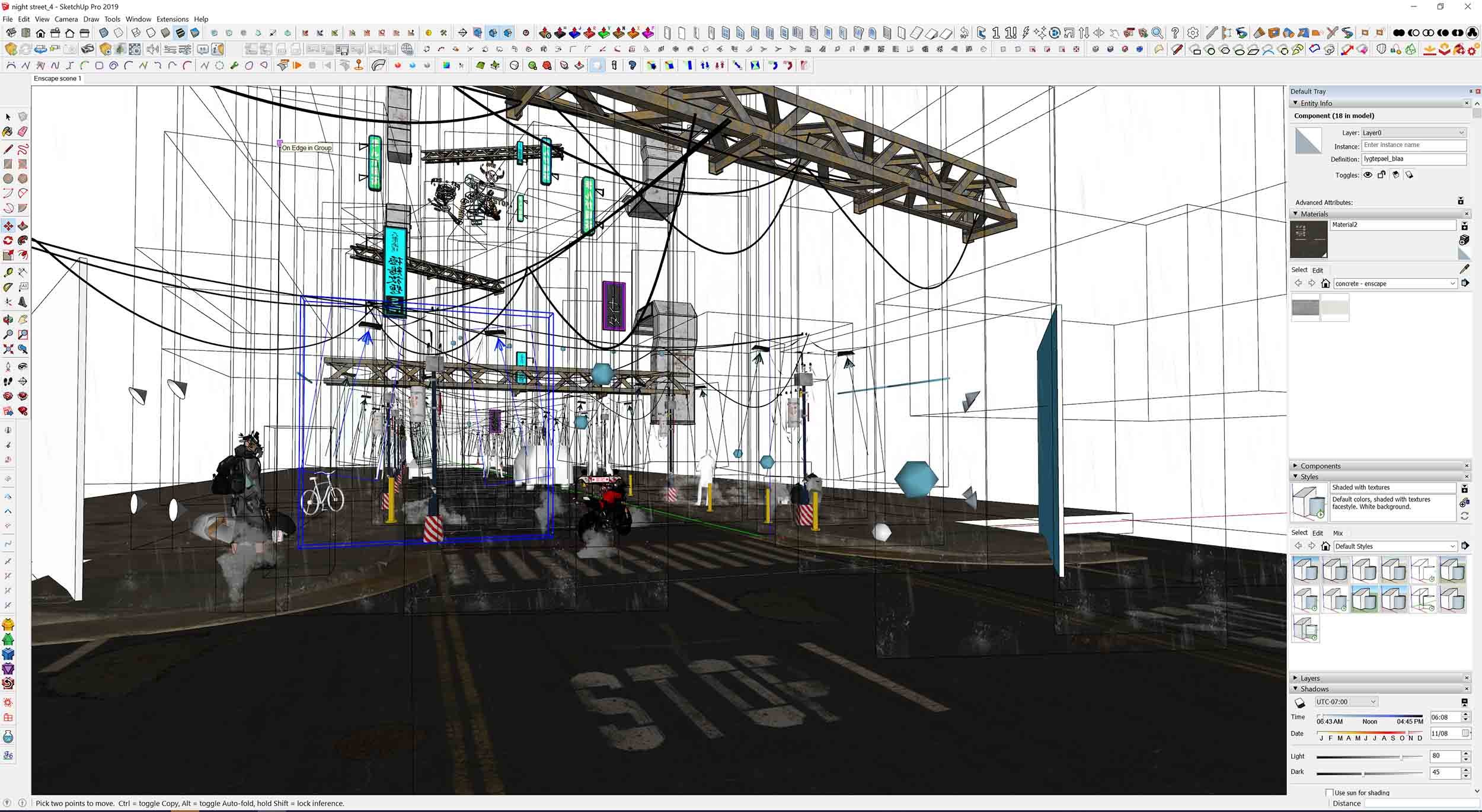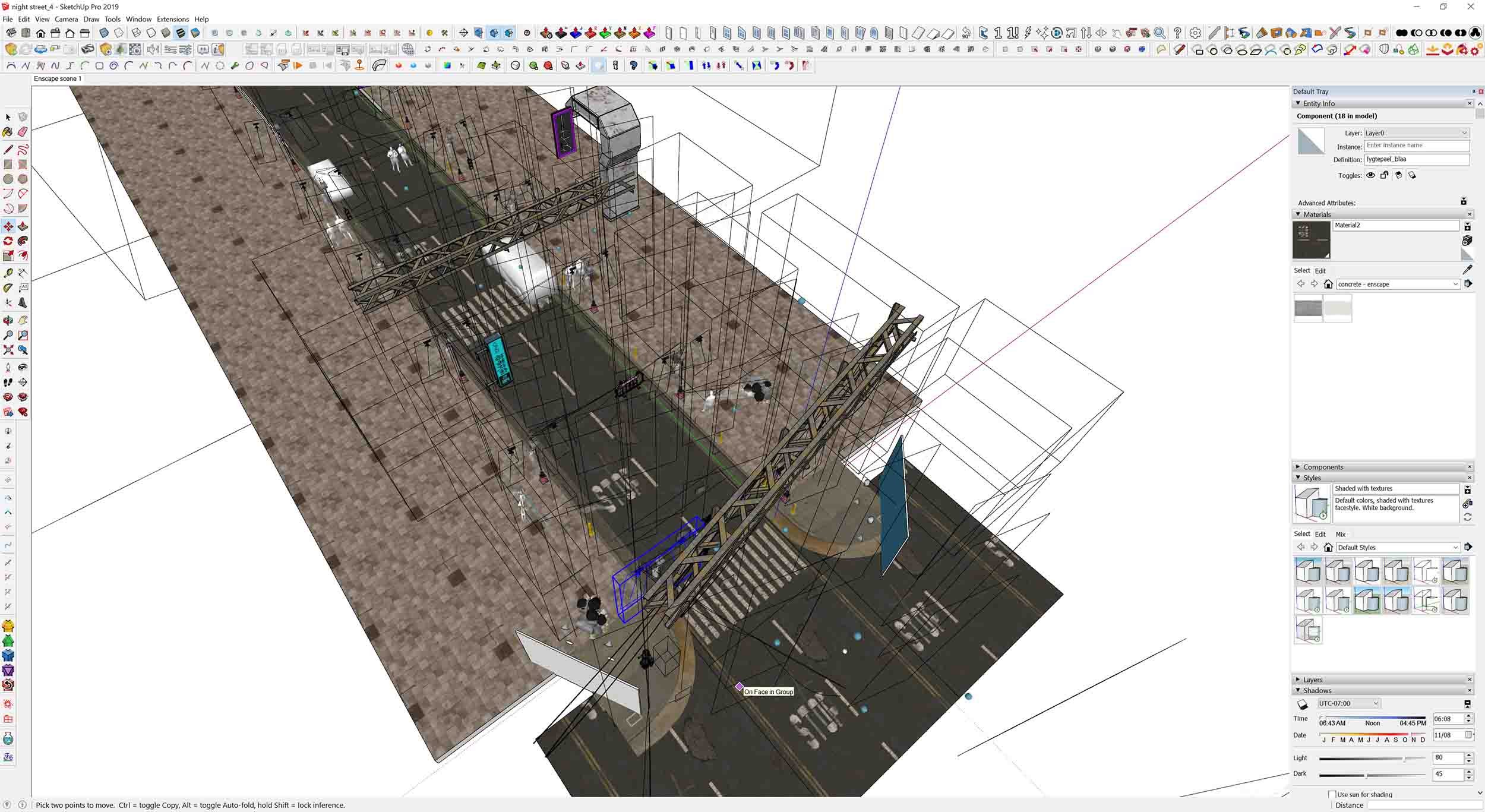 Creating rain in Enscape
Lasse goes on to explain how he created the rain effect in Enscape for his Cyberpunk renders:

"It is basically all done with pngs. The rain is done by making a bunch of regular planes standing on the ground, distributed around evenly. I've played a lot with the texture itself, as you have to get the transparency, the scale and the amount of droplets right here.
Transparency is especially important, as it will not work to add this in the Enscape material editor; this makes the wrong effect. Instead, it should be set to the right amount in the png itself. I've also added some impact splatter in the bottom to emphasize the rain hitting the ground. Make sure this is not making a straight line in the bottom of the texture, as this will show up in the renders."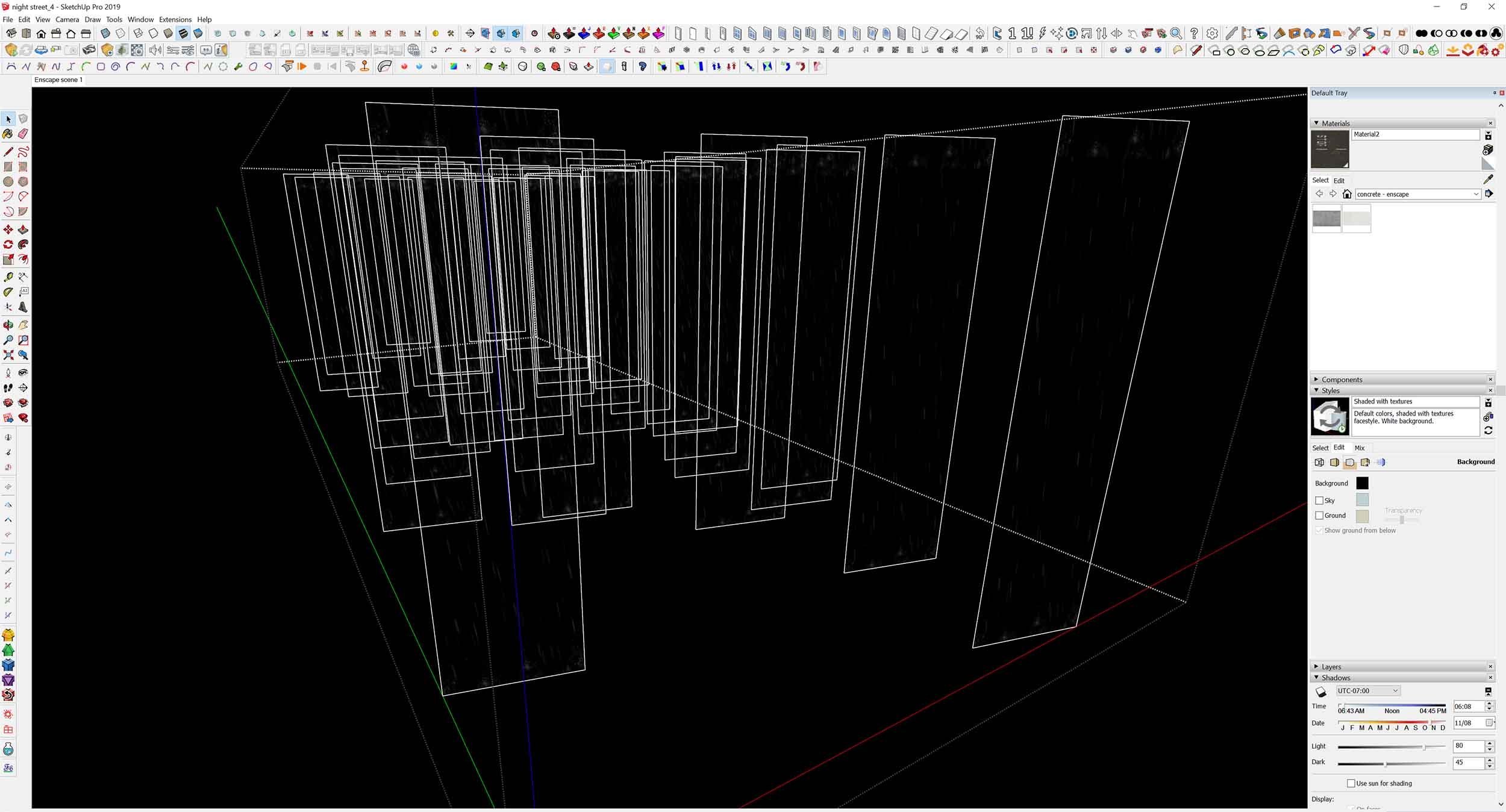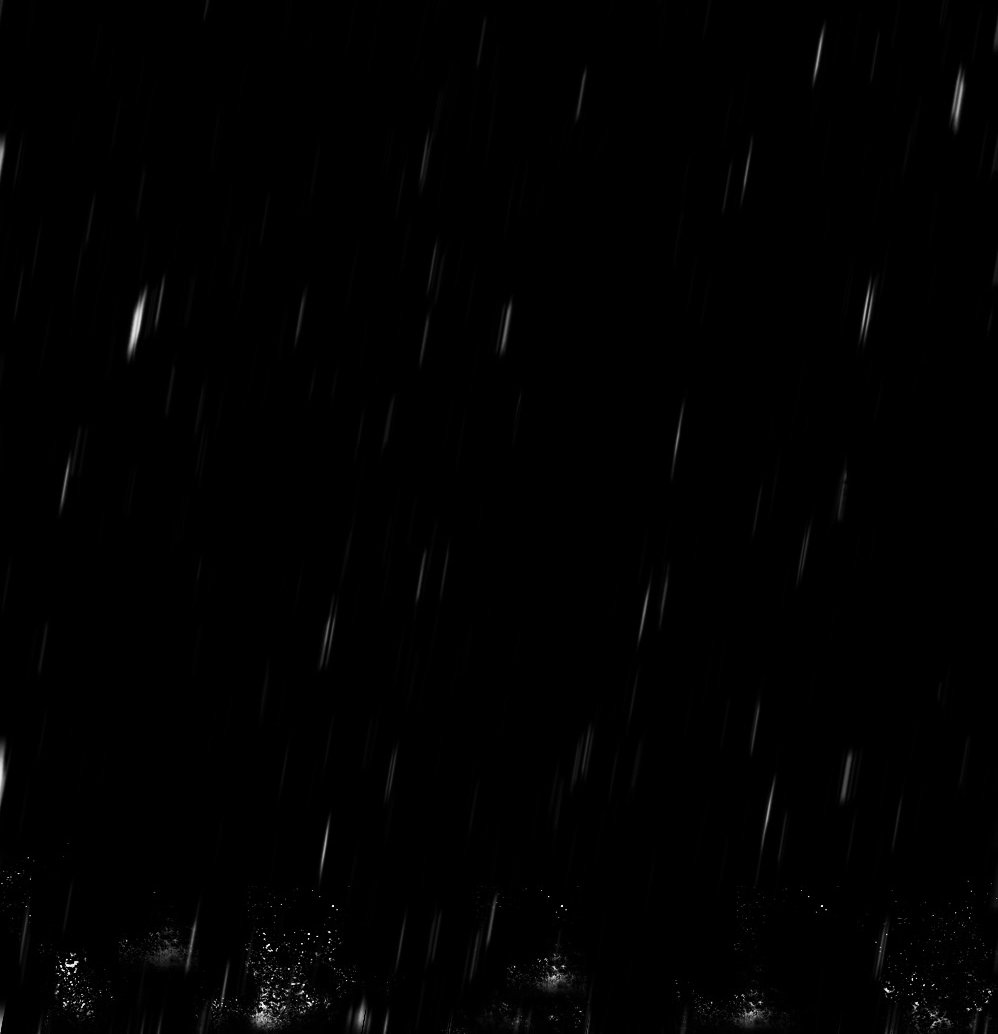 The above image is a jpg with a black background so you can see the rain effect. To try this technique yourself, you can download the original png files that do not have a background here.
Creating a haze around light sources
Lasse goes on to explain how he was able to create the haze around the street lights.

"The haze around the lights sources and other places are made in a similar fashion. I've made a png with all the right settings and then added the texture to a plane that is placed in the model. Here is an example from the street lights:"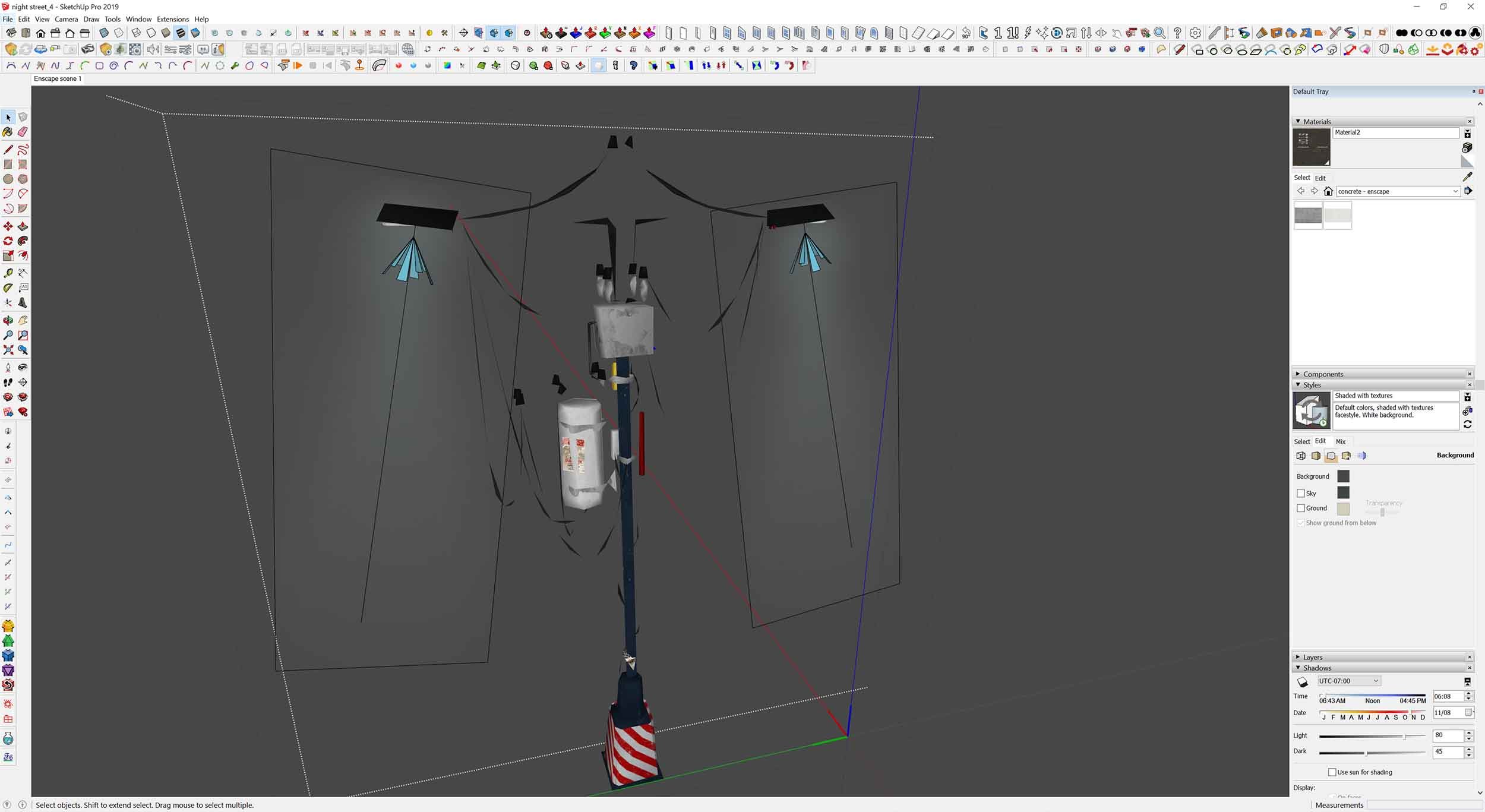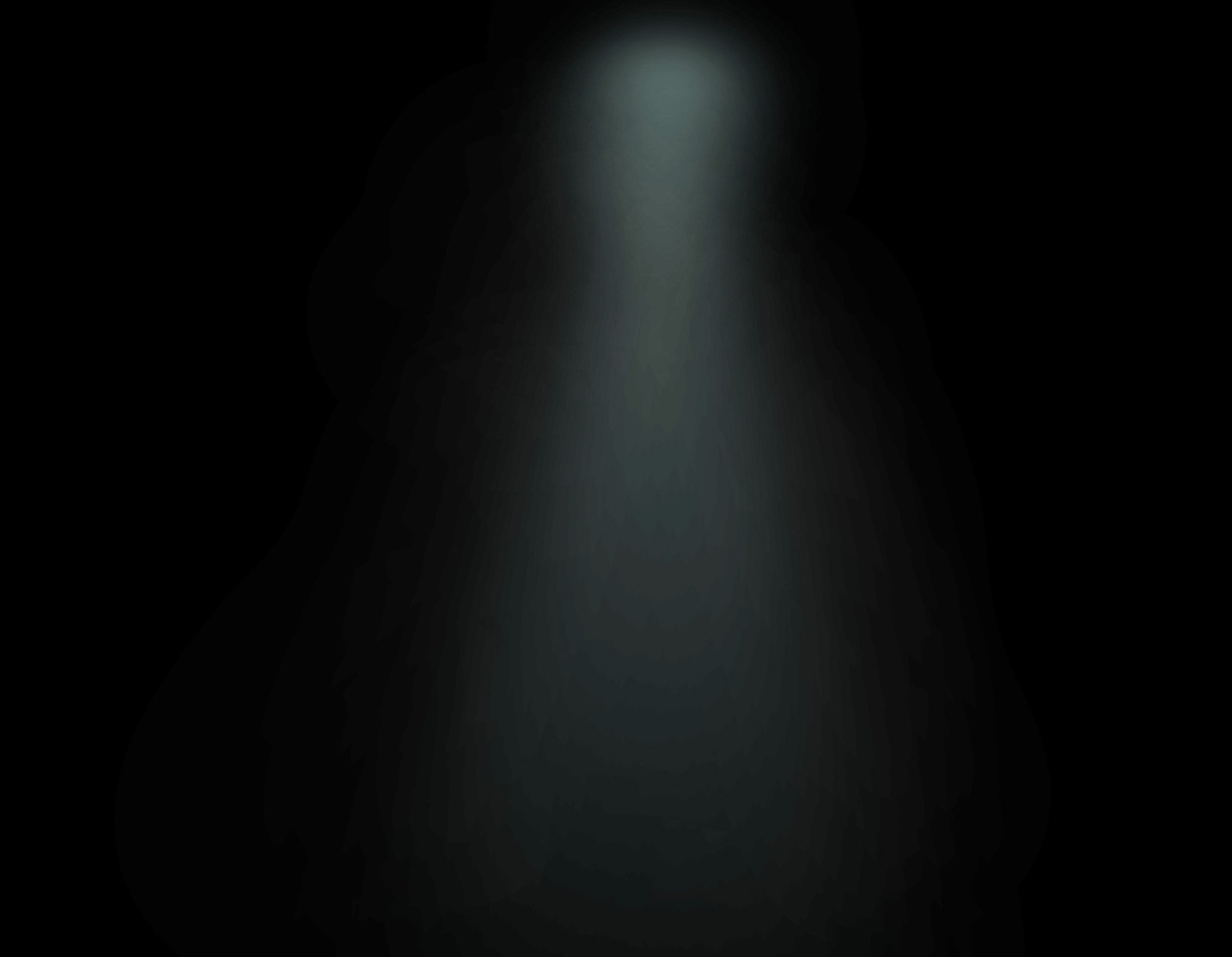 "The smoke effects are made in the exact same way. The overall fog in the image is made as a combination of the native Enscape fog, a big png, and some clever placements of light sources. Here you'll have to experiment!"
Using modular textures for the Cyberpunk street
Finally, Lasse mentions his use of Quixel Mixer to help him create the right texture for his Cyberpunk street scenes.

"The street is made of three modular textures, each containing all the detail directly on the map itself. This is the strength of Quixel Mixer; being able to add all the details you want and then merge it all into one simple texture with all corresponding maps. Here are the three street segments as seen in Mixer: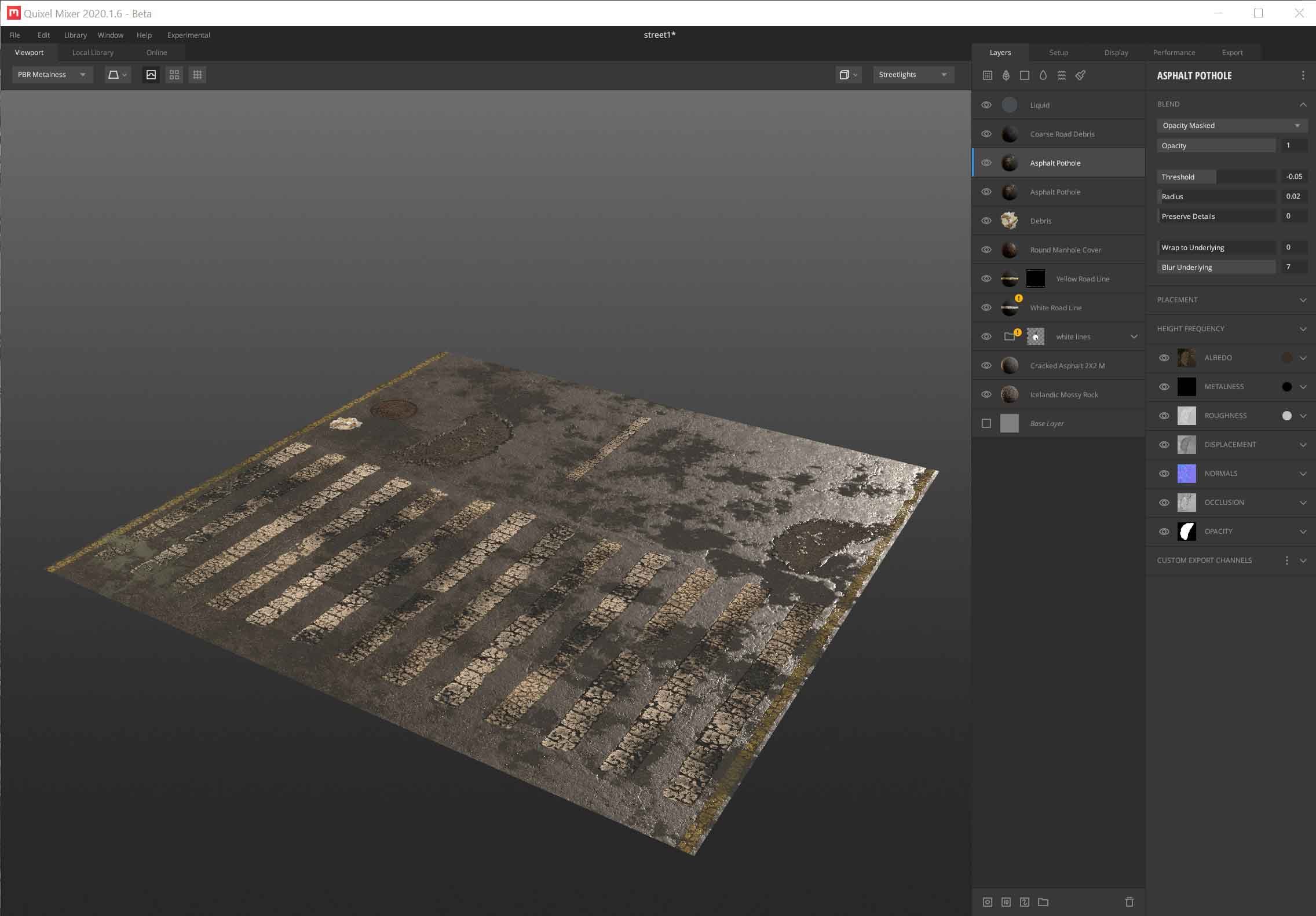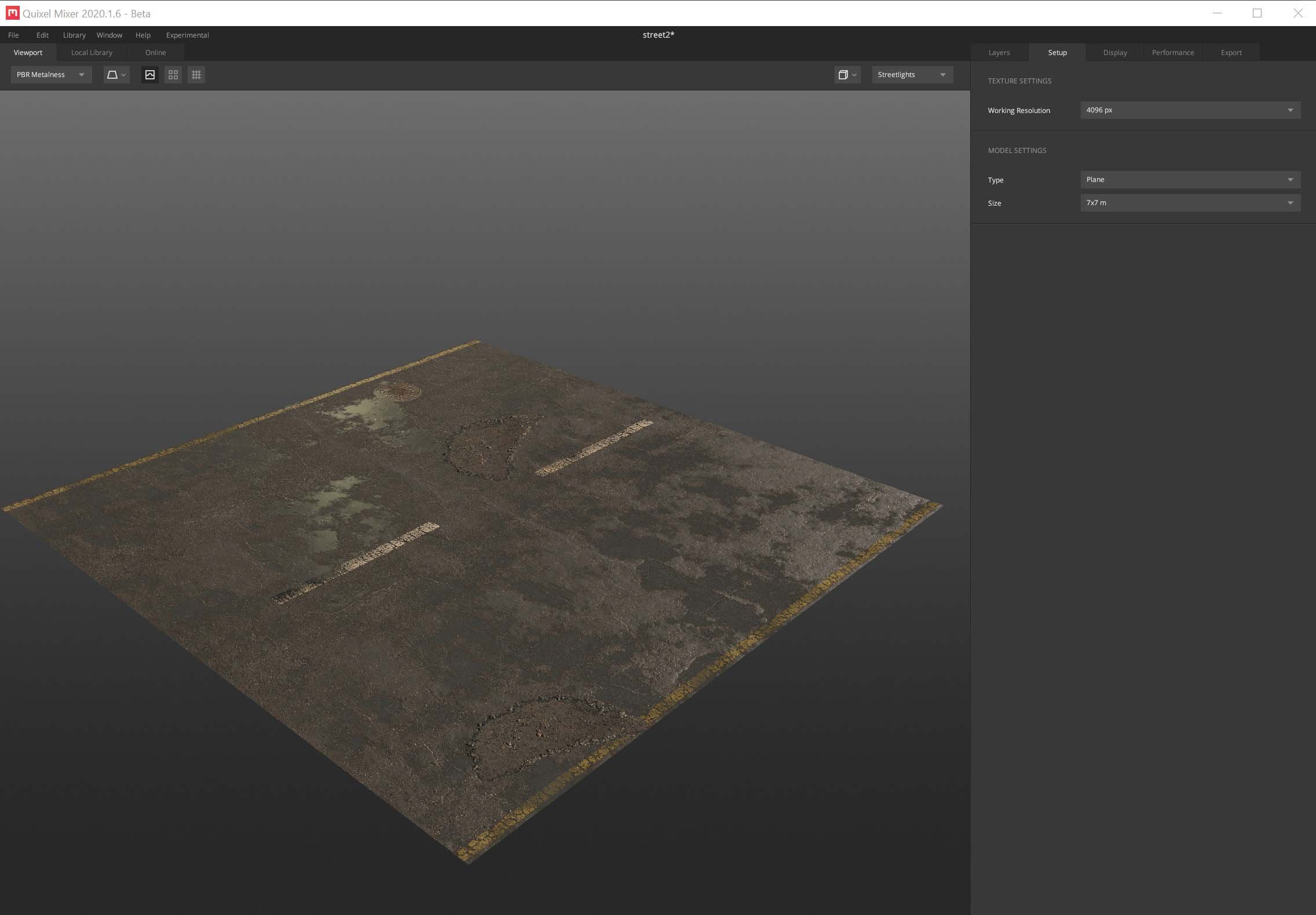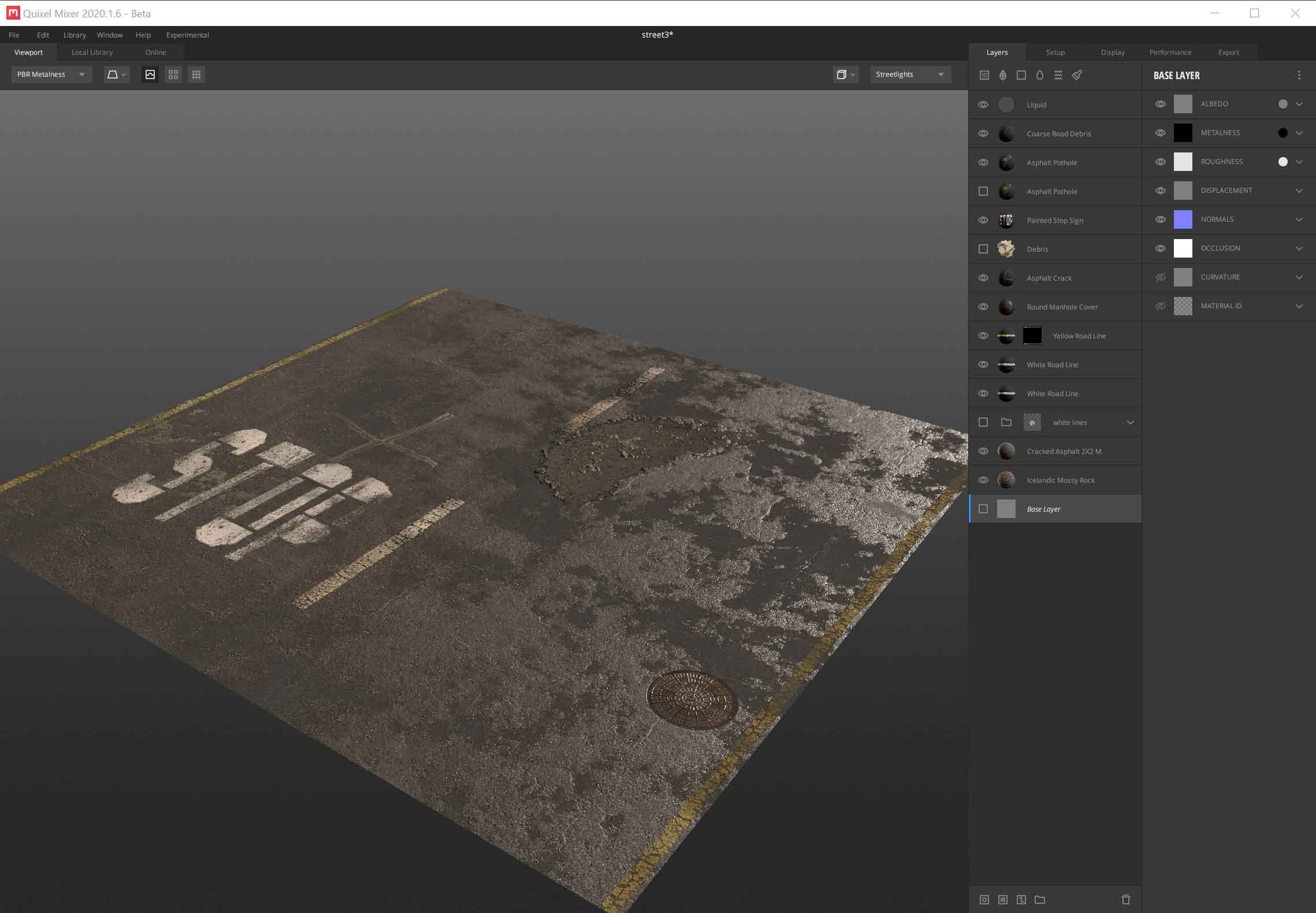 Thanks to Lasse for sharing a few of the processes he used to help him achieve these super realistic Cyberpunk scenes. The results are outstanding. Congratulations Lasse!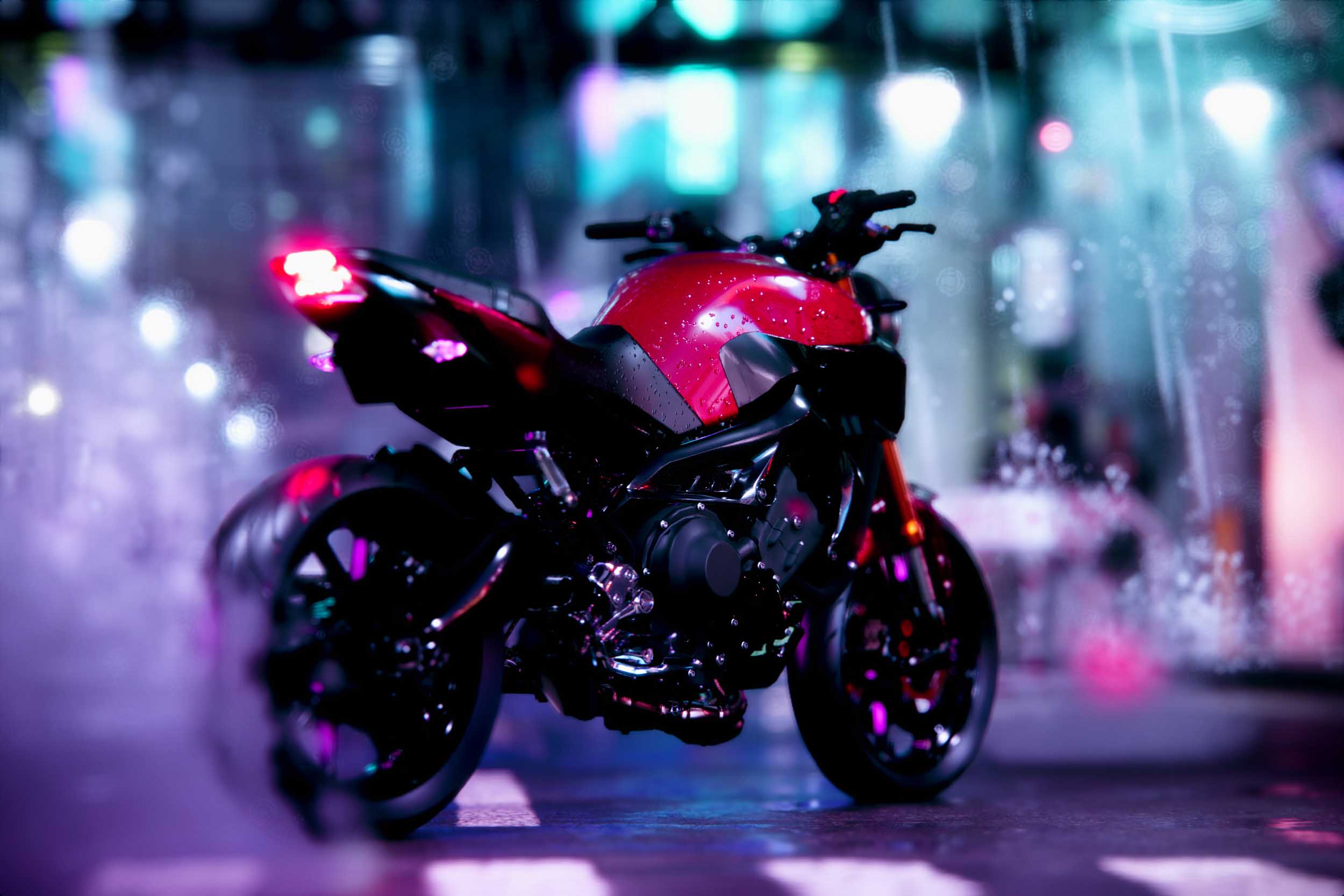 Cyberpunk motorbike recreated in Enscape by Lasse Herbo Madsen
More Cyberpunk scenes from the Enscape community
Forum users tas_1985 and Finn have also recreated Cyberpunk scenes in Enscape with spectacular results. For Finn's video, no post-processing was used (except for transitions, background music, and subtitles). Take a look at these!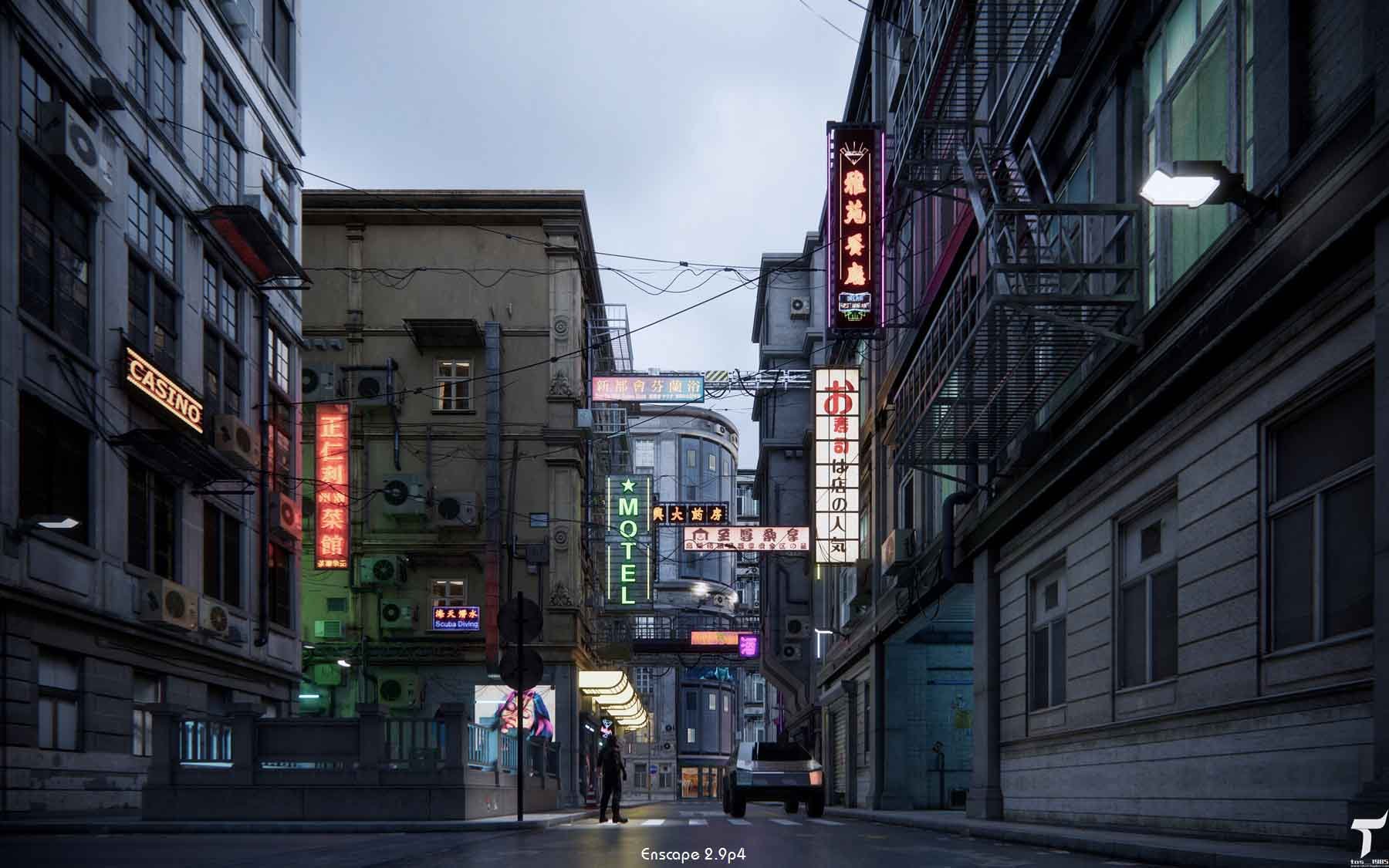 By tas_1985

By Finn Hua

Showcase your Enscape creations
If you'd like to share your renders and videos with the wider Enscape community, be sure to submit them via the Showcase section of our Forum. We also run a picture of the week competition on this part of the Forum, so remember to upload your projects for the chance to be nominated and featured on our social media channels!


Bio:
Gemma is responsible for the Enscape Blog, and loves to share educational and inspirational stories with our readers. If you'd like to get involved and contribute to the blog,
get in touch
with Gemma!
Subscribe to Our Blog
Get the best tips and articles delivered straight to your inbox!