CPL is a multi-disciplined firm that cultivates inspiring designs with its community partners in 19 cities across Georgia, New York, Pennsylvania, North Carolina, and South Carolina. Specializing in the healthcare, education, and community sectors, their team of experts works closely to strengthen the bonds between themselves and their clients.

Danny Jones, Director of Creative Labs, and Dana Satterlee, Senior Interior Designer, share how the Enscape and V-Ray compatibility has made it easier to work together between their respective design and final production areas.
Embracing visualization tools since the beginning
Enscape and V-Ray were adopted early into the CPL team's toolkit. With Enscape, it started small in 2016, with only a couple of users, but the user amount grew as people realized how fast you could produce things with it. The architectural and interior design teams now use it in every office.

"One of my favorite things about Enscape is using the white mode rendering style to see the initial form of the space. Then you can gradually develop your design from there," shares Dana. "It's also easy to use. It's great how the entourage is already integrated, and you can quickly start seeing how everything comes together."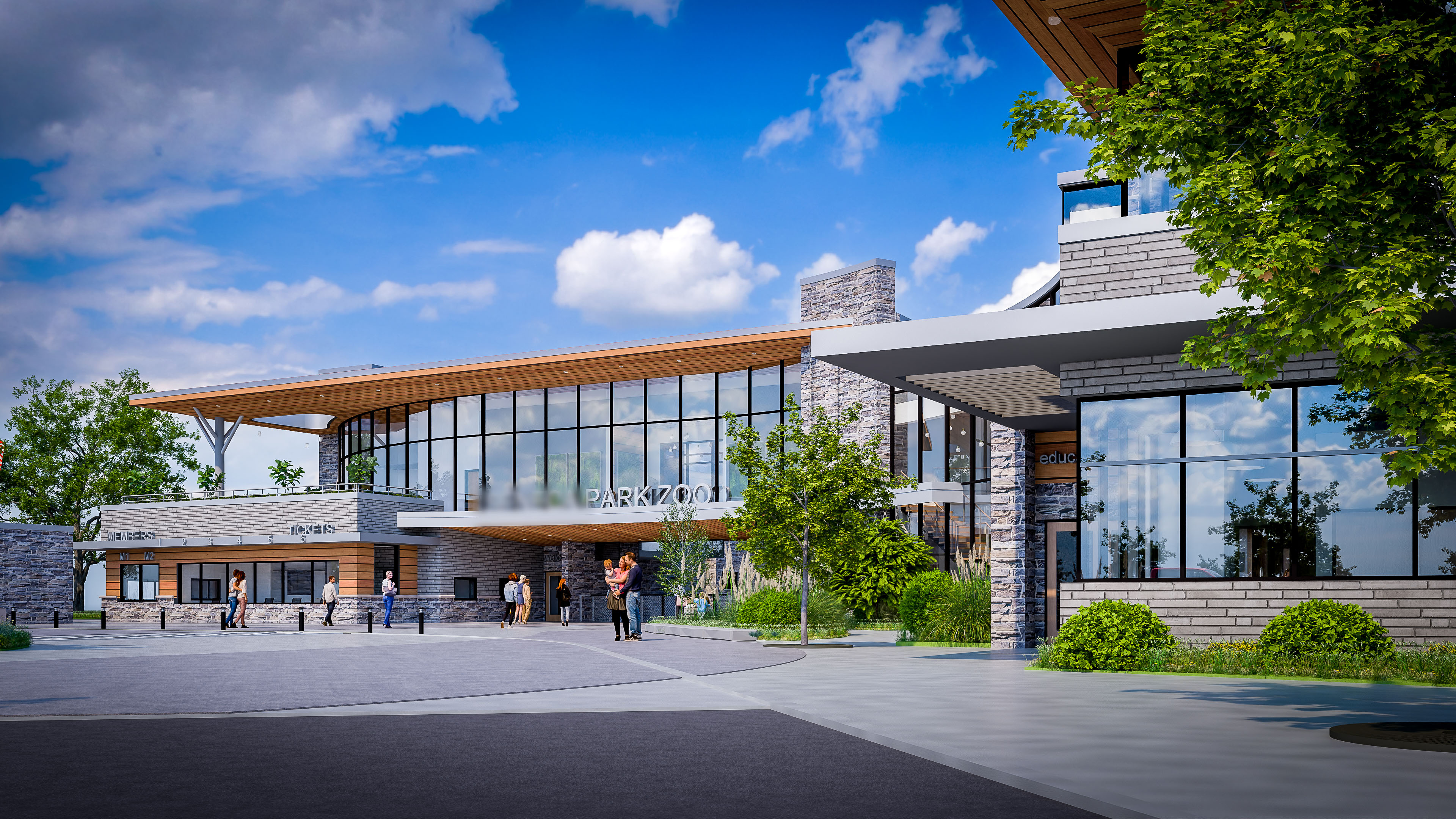 Danny shares how he has been using V-Ray since the early days of V-Ray for 3ds Max. As the director of the Creative Labs department, Danny describes his team as fitting in anywhere on the project timeline where a typical architecture or interior team doesn't have the bandwidth to do a particular task.

"If the project team is stuck and can't get from point A to point B, we're brought in at that point. Whether it's an animation or anything like that, we do it. I've experimented with every rendering engine out there, and V-Ray is the one that can do everything we need."

He adds another reason why he continues to use V-Ray, "What I enjoy is how close the company is to the customers. I love how much Vlado [Koylazov, Chaos Co-Founder] is still part of the community and to know that he'll respond to my post on a forum. I listen to CG Garage and love hearing what Chris [Nichols, Director of Chaos Labs & host of CG Garage Podcast] puts out there every week."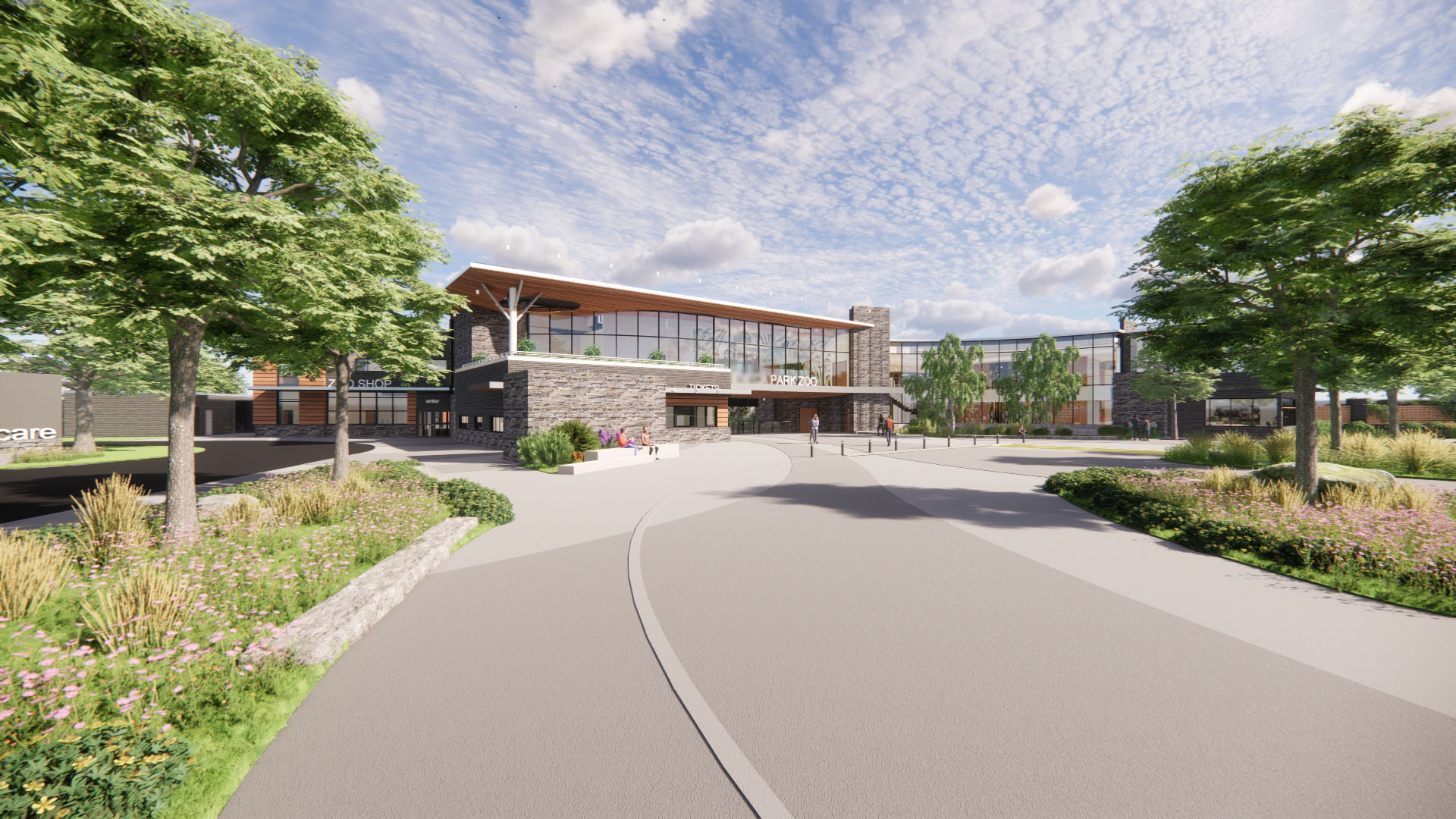 Using the right tool for the right task
Danny works mainly in the final production stage, where he polishes all the upfront work that the project teams do, and because of this, he describes why he gets the most out of the compatibility between Enscape and V-Ray.

"Once I heard the Enscape and Chaos merger news, I wasted no time enquiring about the compatibility between the two tools. While most of the project team may not have much use for it, it benefits about 90% of what I spend my time working on."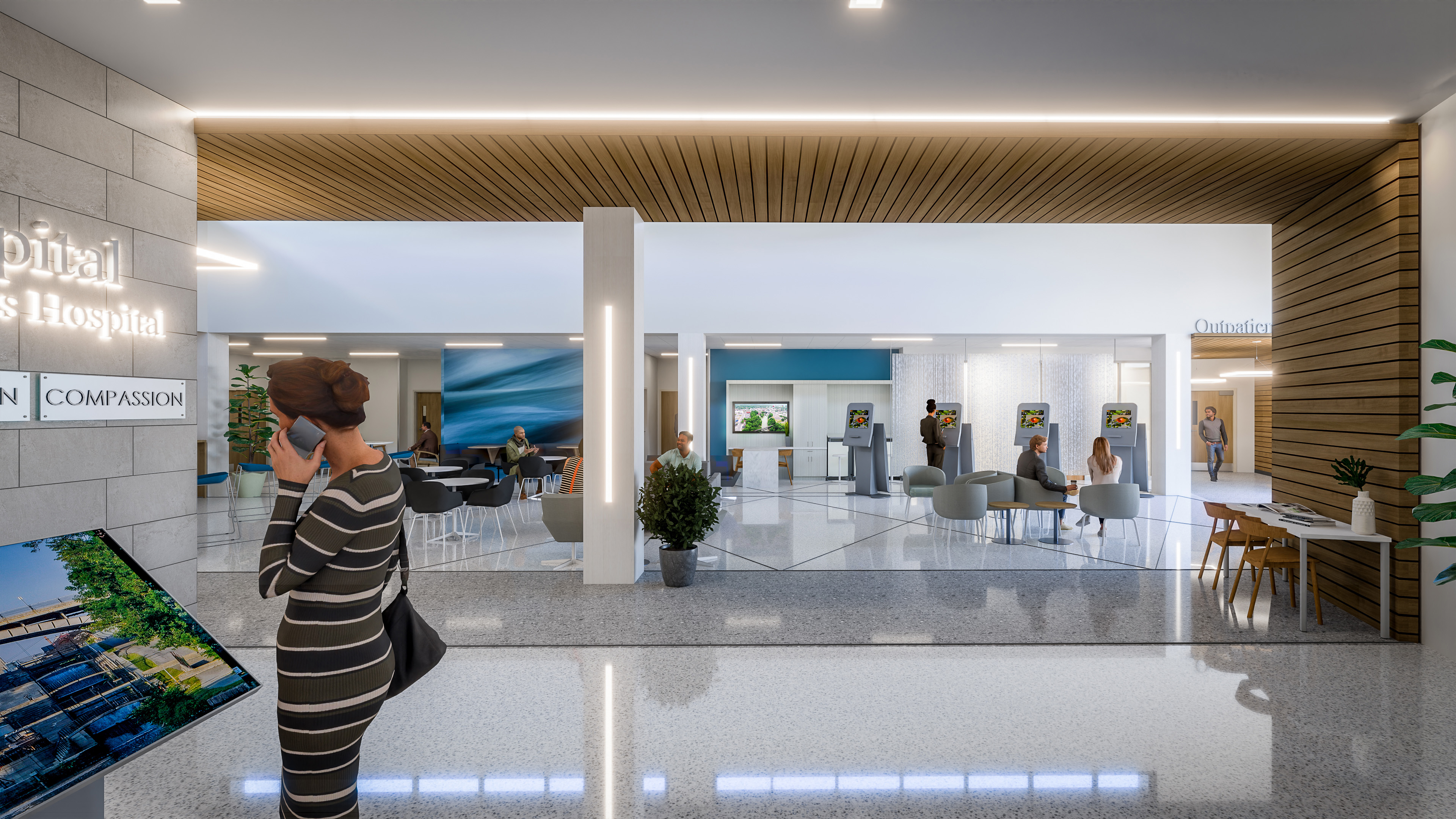 During a project for the healthcare sector, the CPL team realized how beneficial the Enscape compatibility with V-Ray was. Dana shares how the client was struggling to envision how a space would look in real life, so she reached out to Danny to try to make it more realistic-looking.

"We had a specific image for a perforated ceiling that we needed to highlight in the main lobby space. The client had difficulty visualizing this concept, and I asked Danny and his team to make it more realistic."

Danny adds, "Translucent panels are used a lot in healthcare, and the way the image of the main lobby was showcased in V-Ray looked perfect. It provided better translucency and better bouncing of lighting. We like to use the right tool for the right thing."
Use cases
Lockport Memorial Hospital Project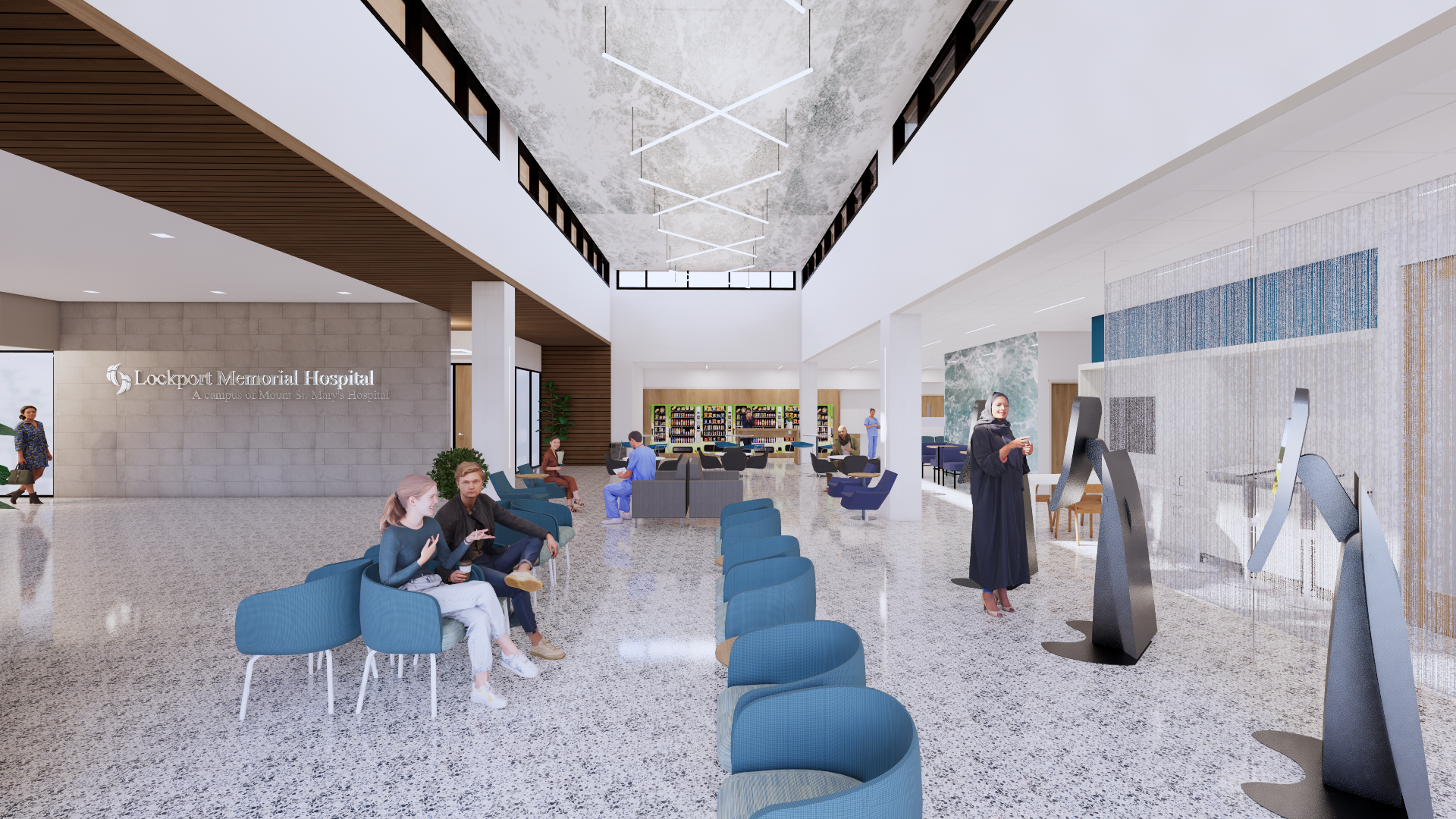 Set to open in September 2023, the new Lockport Memorial Hospital stands at about 75,000 square feet and is located in a rural area in New York. The hospital will have many departments catering to patients, visitors, and staff, such as emergency rooms, patient rooms, women's area clinics, and staff-supporting spaces.

Dana and her team started visualizing the main lobby in Enscape with walls and translucent panels to see how they would divide the space. It wasn't until they realized they needed a more realistic image of the translucent panels that they reached out to Danny to do his magic in V-Ray.

Confidential Zoo Project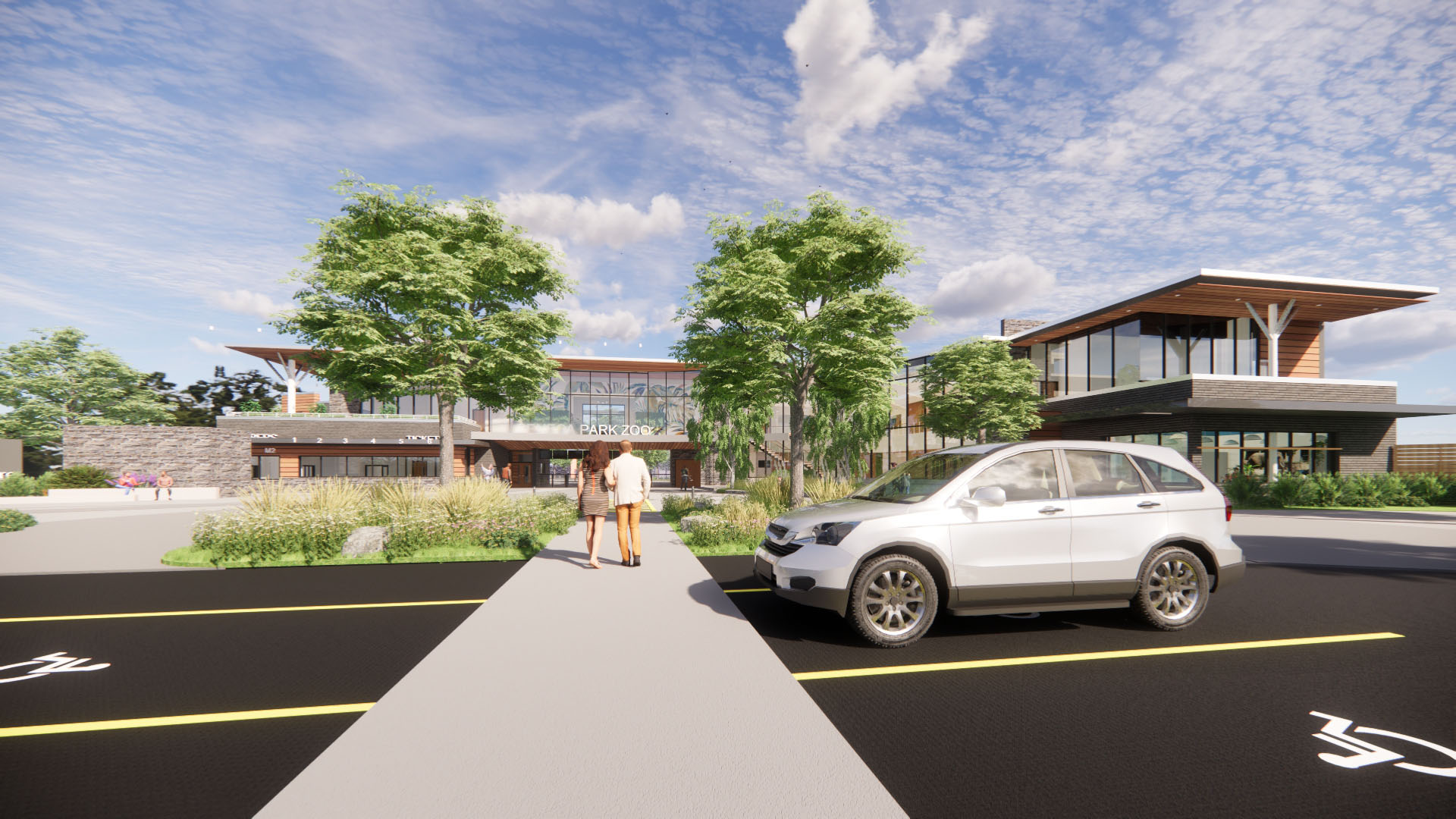 The Confidential Zoo Project includes a building slated to be the largest indoor tropical rainforest building of its kind within North America, measuring 1.8 million cubic feet. The CPL team is using Enscape and V-Ray to create promotional content to raise funds for the project.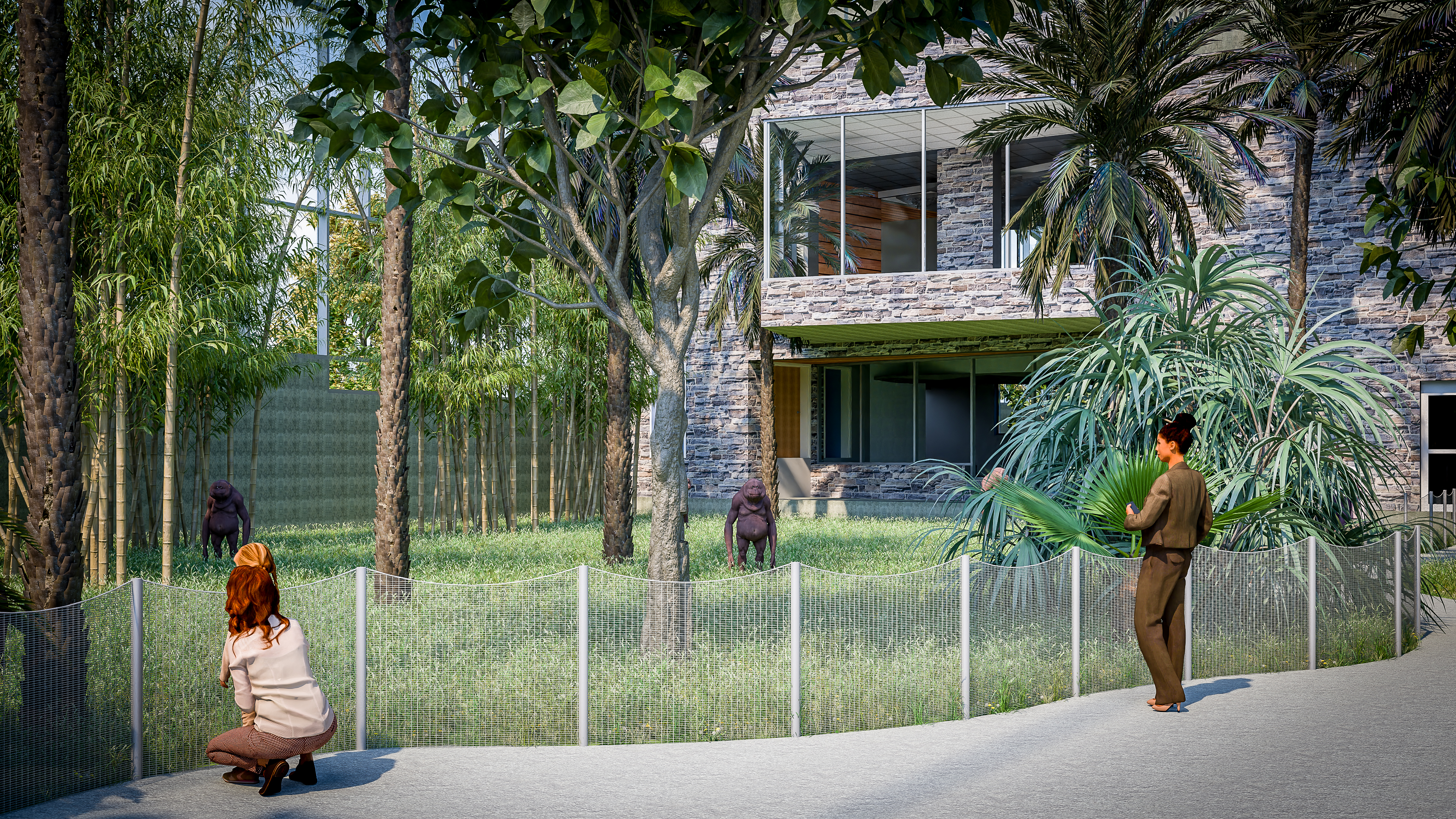 The design started in Enscape then the team got to a point where they needed to create an entire video which made them continue with V-Ray. With the use of their internally developed scattering tools, replacing hundreds of planting models wasn't an option. Thanks to the connection between Enscape and V-Ray, they saved dozens of hours of re-work.