You can think of architectural rendering as a preview of how an architectural design will look after it has been completed. This high-powered tool allows architects to create lifelike 2D and 3D architectural visualizations of their plans, giving project contractors, owners, and even the general public a full look at the building's final aesthetics.
What is architectural rendering?
Architectural rendering is the practice of crafting images ("rendering") that illustrate the planned design of a built structure or space. The resulting images can be highly detailed, accounting for all aspects of the physical design or just impressionistic depictions of the design concept.

This process can also be referred to as architectural illustration, or architectural visualization.

Architectural rendering by Enscape user Tas_1985


It is important to note that the process of rendering can be found in a variety of disciplines, from manufacturing to engineering. Developing images that give a comprehensive view of designs is widely utilized for visualizing new products, equipment systems, machinery, and even entire landscapes.

Building rendering for example is its own type of rendering, focusing on illustrating the design of architectural projects. This may be as concentrated as a single home or as expansive as a massive urban site. Rendering in this domain requires an accurate portrayal of space, structures, materials, and environmental characteristics, like lighting.
Using rendering in architectural design doesn't just give architects helpful visual references as they work out a building's concept, it also enables them to market their design to clients and solicit feedback for design refinement.
Types of architectural renderings
An architectural rendering can take many forms. You can create a standalone rendered image, or even create panoramas, animations, or walkthroughs. With real-time rendering tools such as Enscape, it is even possible to explore a project in virtual reality through the same software used to render it (of course, with a VR headset).

These different formats can be used to depict different views of a design: exterior, interior, and aerial (top-down). Each of these perspectives can give critical insights into how a design is composed and how it will manifest in the real world. 3D architectural renderings in any of these points of view are particularly helpful for clarifying the way a design makes use of space, allowing architects to craft optimal layouts and spot potential problems.
Architectural rendering examples
The Enscape community is filled with stunning examples of renderings for a variety of project types. From residential builds to commercial concepts, you can find inspirational examples in our Showcase. You can also find informative case studies of successful projects here.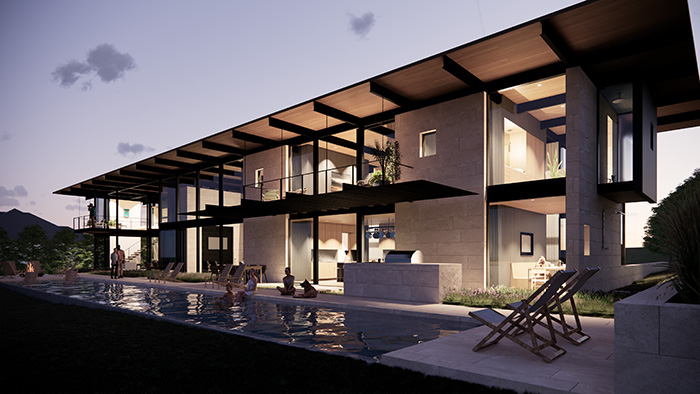 Enscape rendering courtesy of Lake|Flato Architects
Architectural rendering has come a long way
Before architectural 3D rendering software came along, these images were created by hand. Specialized artists would use traditional mediums such as pencil and paint to translate a project's blueprints into scenes that could give a good impression of the finished construction.
It took a great deal of skill and knowledge for these artists to be able to accurately capture the project's various features, including dimensions, proportions, textures, and lighting. The expertise required to create quality renderings made it so that the job usually had to be outsourced, adding significant costs to an architect's project expenditures.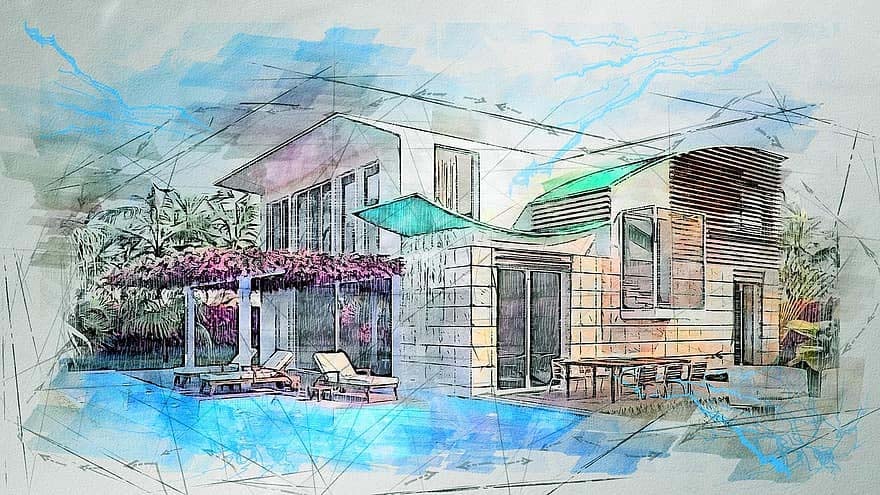 Even when rendering programs did arrive, they were often clunky. It could take hours to render just a single image. And again, the need for expertise was a barrier. Not many professionals had the familiarity or know-how to successfully work with these programs, so outsourcing was still a necessity.
Luckily, things have changed. Now it's possible to create an architectural rendering in real time, with tools such as Enscape that plug directly into your BIM or CAD software. Ease of use and an intuitive interface allows architects to DIY their renders and get stunning results in just a few seconds. Best yet, architects can go far beyond traditional models with the creation of videos and fully-3D walkthroughs that can be explored in virtual reality. The experience is as real as it gets.
Who does architectural rendering?
With today's real-time rendering solutions, anyone can create architectural renderings. The job no longer requires refined skills and expertise, at least during the early stages. While it certainly helps to have the aid of specialists when developing the finalized images for project presentations, drafting preliminary images during the active design process is something that can be done without outsourcing or in-house specialists.

Any member of an architecture team can compose a building rendering using intuitive software that walks them through the process and automates even some of the most complex aspects of imaging. This frees up teams to speed through design work, making reference imagery available without the outsourcing delays that used to plague the process.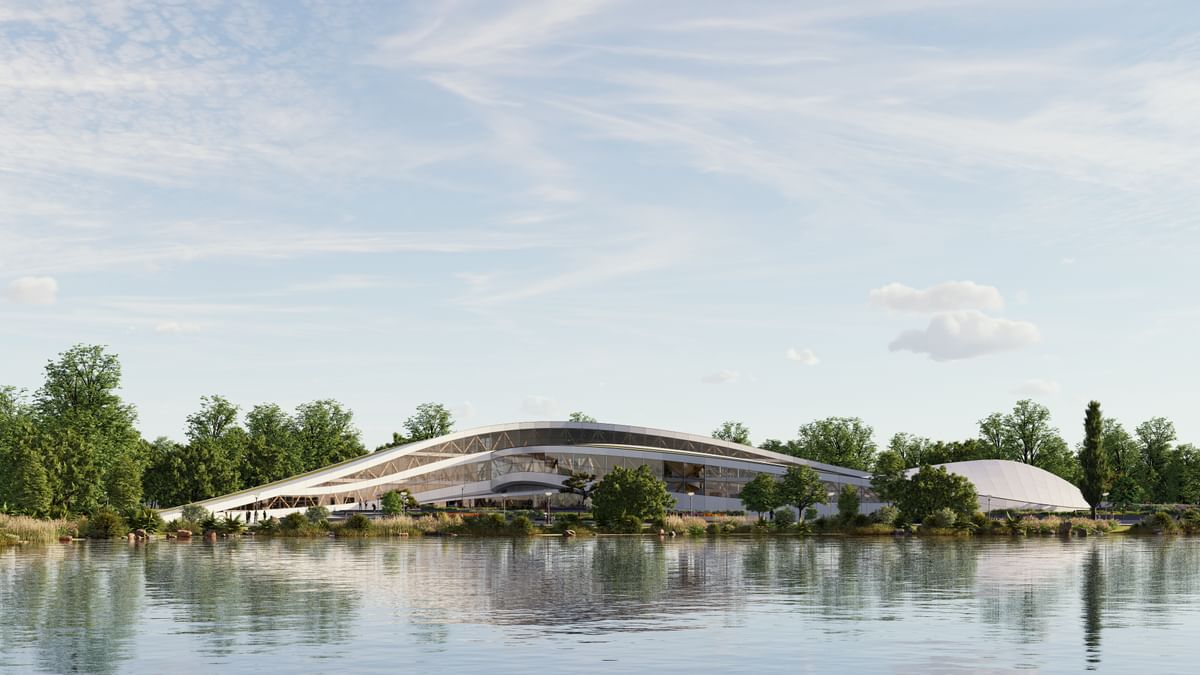 An example of a rendering created in Enscape
3 benefits of adopting real-time rendering
Using a modern program to create 3D renders in real time brings so much to the table. It helps architects streamline their process, win more projects, gain client confidence, quickly create renderings to demonstrate ideas and share these with stakeholders, and even produce better designs.
1. Demonstrate value to stakeholders
Having fully detailed, explorable 3D renders means that architects don't have to leave anything to the imagination. Clients and investors can get a complete view of proposed designs, enabling them to understand what the project will accomplish and how the design and specifications are justified.
This helps firms win projects they're submitting proposals for, and also helps to improve communication and collaboration with clients. Project stakeholders can have a clear representation of what they're getting before the first brick is even laid.
For projects that require the approval of locals, architectural renderings can be a great tool for showing the general public how a project can enhance their community's beauty and functionality. People can clearly visualize how they may interact with the place in their daily life, and see the value in their taxpayer investment.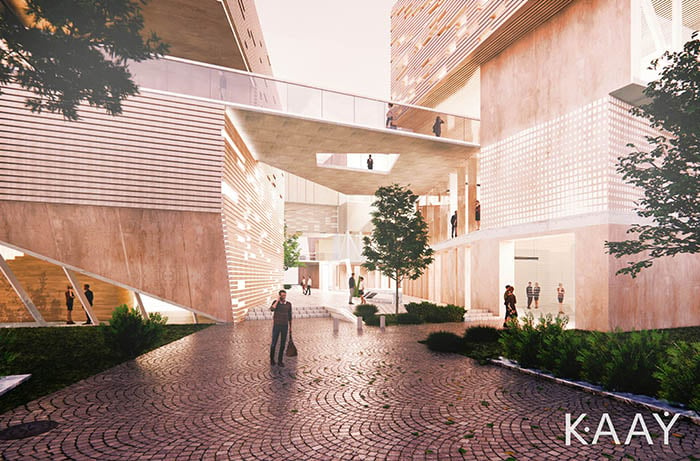 Architectural rendering by Enscape user: Aaronyee
2. Cut unnecessary costs and time from the design stage
Easy-to-use software that can work off of your existing BIM or CAD model completely removes the hassle of outsourcing renders. Architecture firms can handle it all in-house, without worrying about the availability or cost of outside services. Teams can create their renders rapidly and avoid the problems that can come with third-party invoicing.
Because detailed 3D renders give a fuller picture than typical drawings, architects can fast-track project decision-making. Stakeholders and contractors are able to more easily make an assessment and determine what should be done when they don't have to imagine the result. It's a system that dramatically improves project efficiency.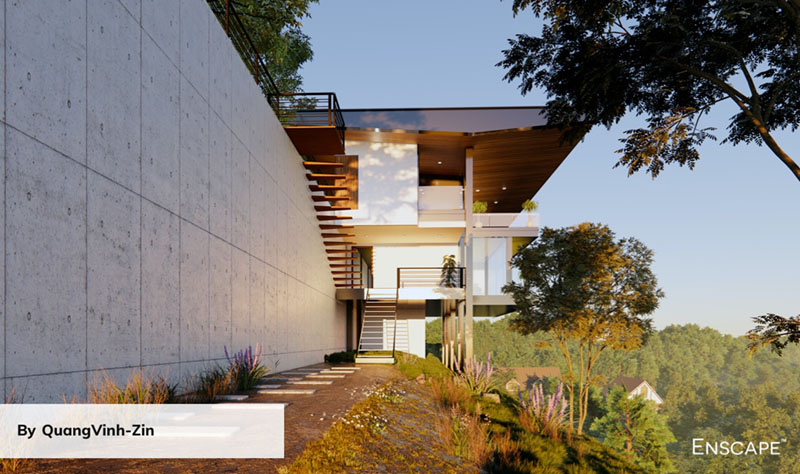 Architectural rendering by Enscape user QuangVinh-Zin
3. Identify issues not apparent in standard architectural drawings
Programs like Enscape use advanced algorithms to produce the most realistic environmental effects for architectural renders. Sunlight angles and intensities can be accurately simulated, and even automatically modified in response to the addition of cloud cover, time of day, and surrounding vegetation.
Model interiors appropriately reflect the lighting conditions as they would be in real life, allowing architects to optimize their designs for daylight exposure. They can spot when lighting can be too strong (causing issues with occupant comfort and energy efficiency) or too weak. Check out these articles for a closer look at lighting within Enscape: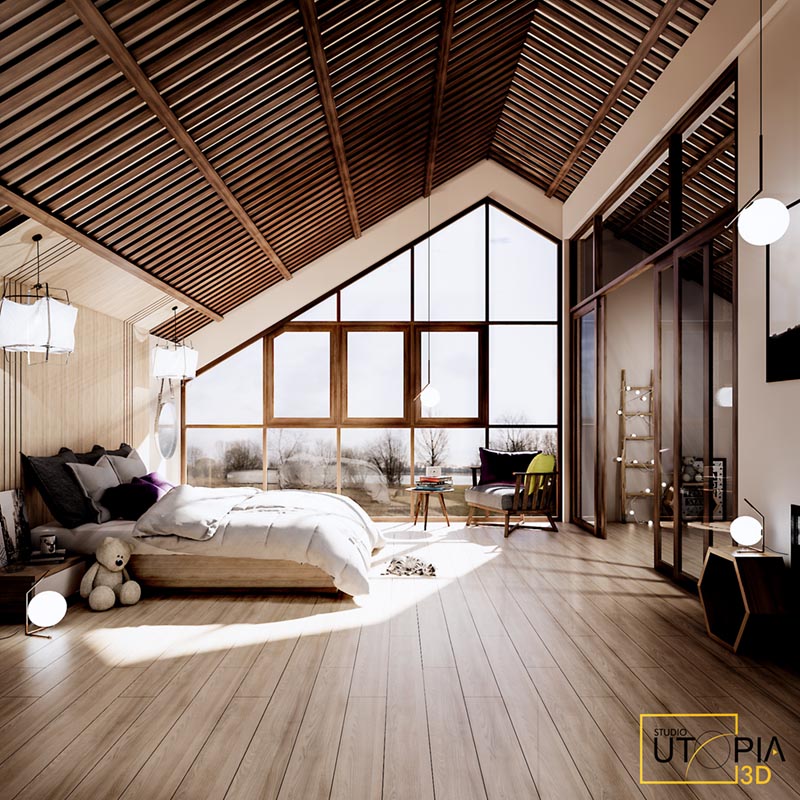 Architectural rendering by Enscape user Elnata Fernandes

The interactive quality of real-time renders allows troubleshooting for other aspects of design, too. Where a standard drawing may not indicate any issues, a virtual walkthrough may reveal that a layout doesn't work as well as anticipated, or detect clashes that could seriously disrupt the construction process.

Enscape makes architectural rendering easy
Enscape has earned a reputation as one of the industry's best tools for empowering architects to make their own high-quality renders. The user-friendly software doesn't require expert knowledge to use; it simplifies the creation of architectural renderings and virtual experiences so that any team can get the job done themselves. Try it at no risk to see how it can streamline your workflow and propel your firm's success.