Those using Rhinoceros (Rhino), by Robert McNeel and Associates (RMA), as their 3D authoring tool of choice will be excited to know that Enscape has expanded their popular real-time rendering and VR experience to work with it. This means that you can use Enscape in Rhino easily and efficiently.
If you already know about Enscape, you will be happy to hear that all the same features work in Rhino. If you are new to Enscape, you are in for a treat! This post will provide you with an overview that will allow you to get started with Enscape for Rhino, and this cutting-edge technology, right away.
How to use Enscape in Rhino
If you have an Enscape license, you can not only use it for Revit, but also with SketchUp, Rhino, Archicad and Vectorworks. As seen in the image below, a single installation process includes all of the add-ins.
For step-by-step tips for getting started with Enscape and Rhino, be sure to read the Knowledge Base article: Enabling Enscape in Your CAD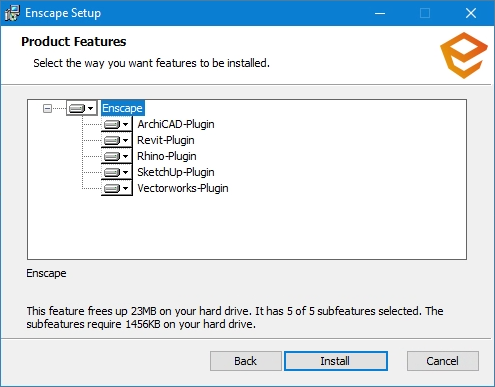 The image below shows a sample Rhino model courtesy of LHB.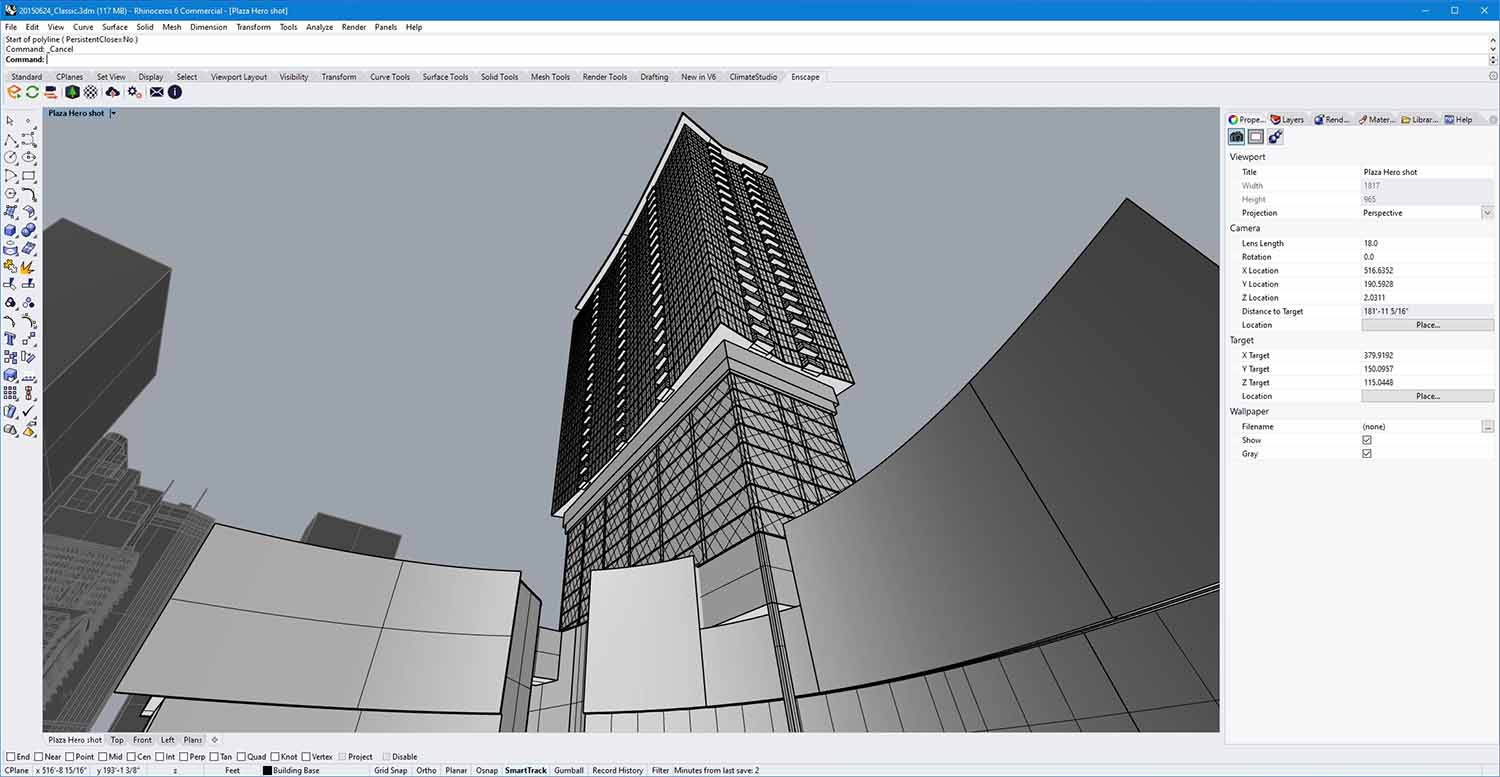 The next two images show the Enscape commands in Rhino. If you are at all familiar with Enscape in Revit or SketchUp, you will be happy to know that these are the exact same commands in Rhino.

If you are new to Enscape, here is a quick overview of the most used commands:
Enscape

tab

Start Enscape

Enscape assets

Enscape materials
Starting Enscape
With a Rhino model open, simply click the Start/Play icon to launch Enscape. The initial result is shown below. Notice the sky and sun, as well as the reflections in the glass. From here you are free to navigate the model at this same quality using the input references at the bottom; H toggles this menu on and off.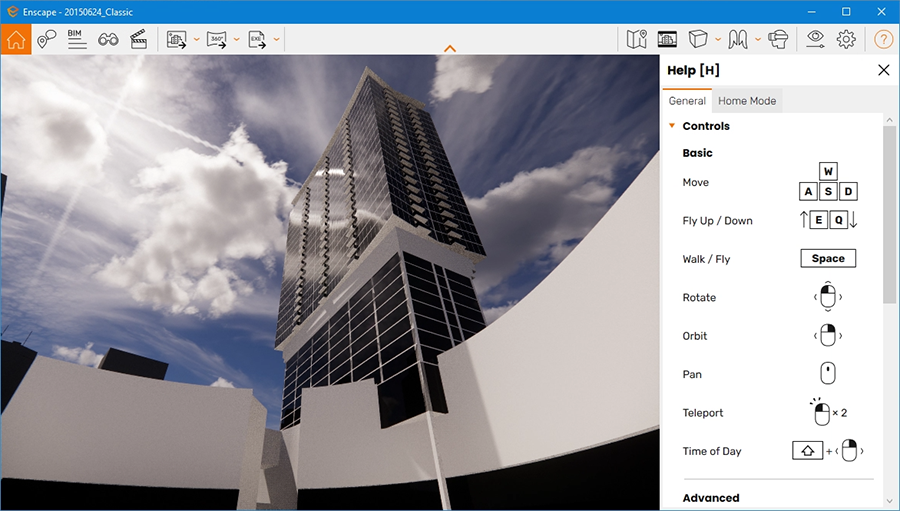 Enable / disable VR
If you have a HTC Vive, or an Oculus Rift properly set up on your computer, simply click the VR Headset icon to be able to jump right into your model! Check out my previous post on VR… everything there applies to this Rhino to Enscape workflow.
Enscape settings
Clicking the Enscape Settings icon gives you access to the various controls which can be used to manipulate the image if needed. The Presets side-panel has a Reset to default option if you need to quickly get back to "square one." Feel free to play with the settings to see if you find something you like better, as you can always reset.
TIP: The default settings are based on the last time Enscape was used… regardless of which project or program you last viewed.

Save Screenshot to File
Clicking the Screenshot icon allows you to save the current composition of the model to a file; PNG is the default format. Be sure to check out the Output tab in Visual Settings. You can export any resolution you want. However, higher resolutions take additional time to save the file.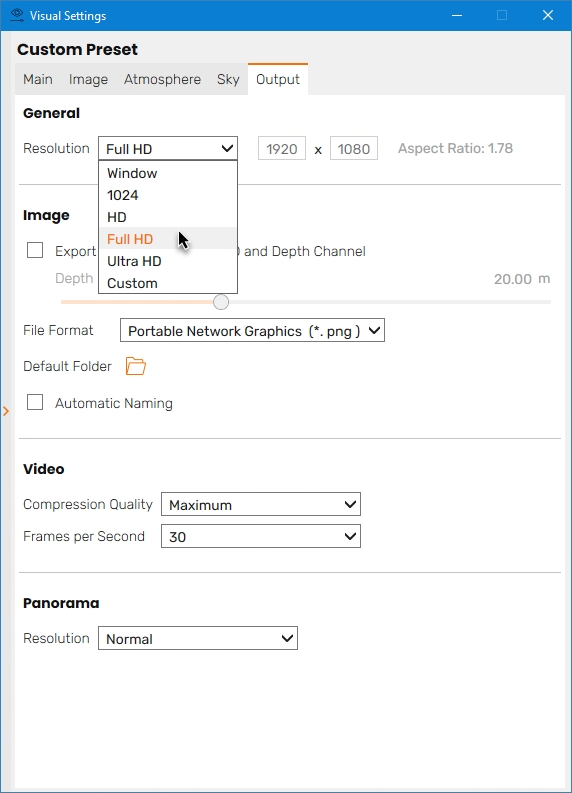 Enscape settings dialog; Capture tab
Create Standalone Executable
If you want to share an Enscape model, you simply click the EXE Standalone icon. This creates a file that contains Enscape and the model! For example, if you send this EXE file to your client or use it for presentation, they can just double-click on it to open and start navigating the model in real time. They do not need to have Rhino or Enscape installed on their computer.
Rhino light sources
Light sources placed in Rhino are recognized in Enscape as highlighted in the next two images.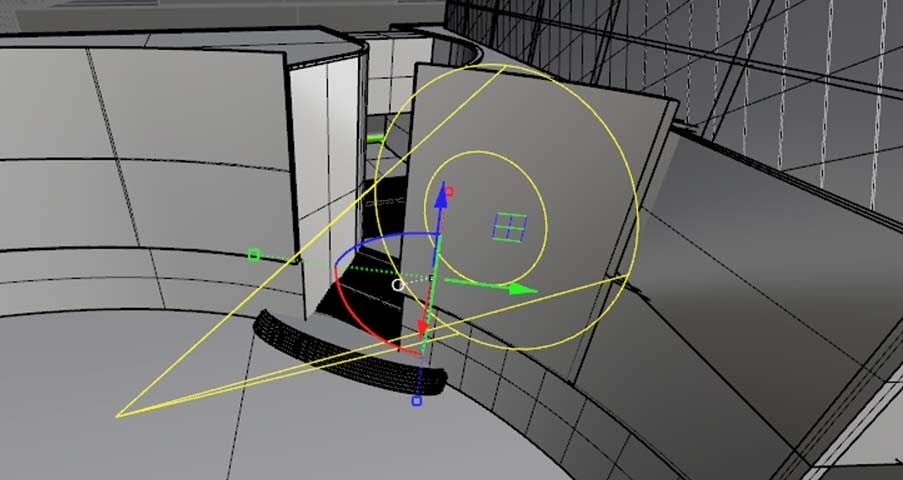 Here is a nighttime image in Enscape to highlight the effect of the electric light source in Rhino: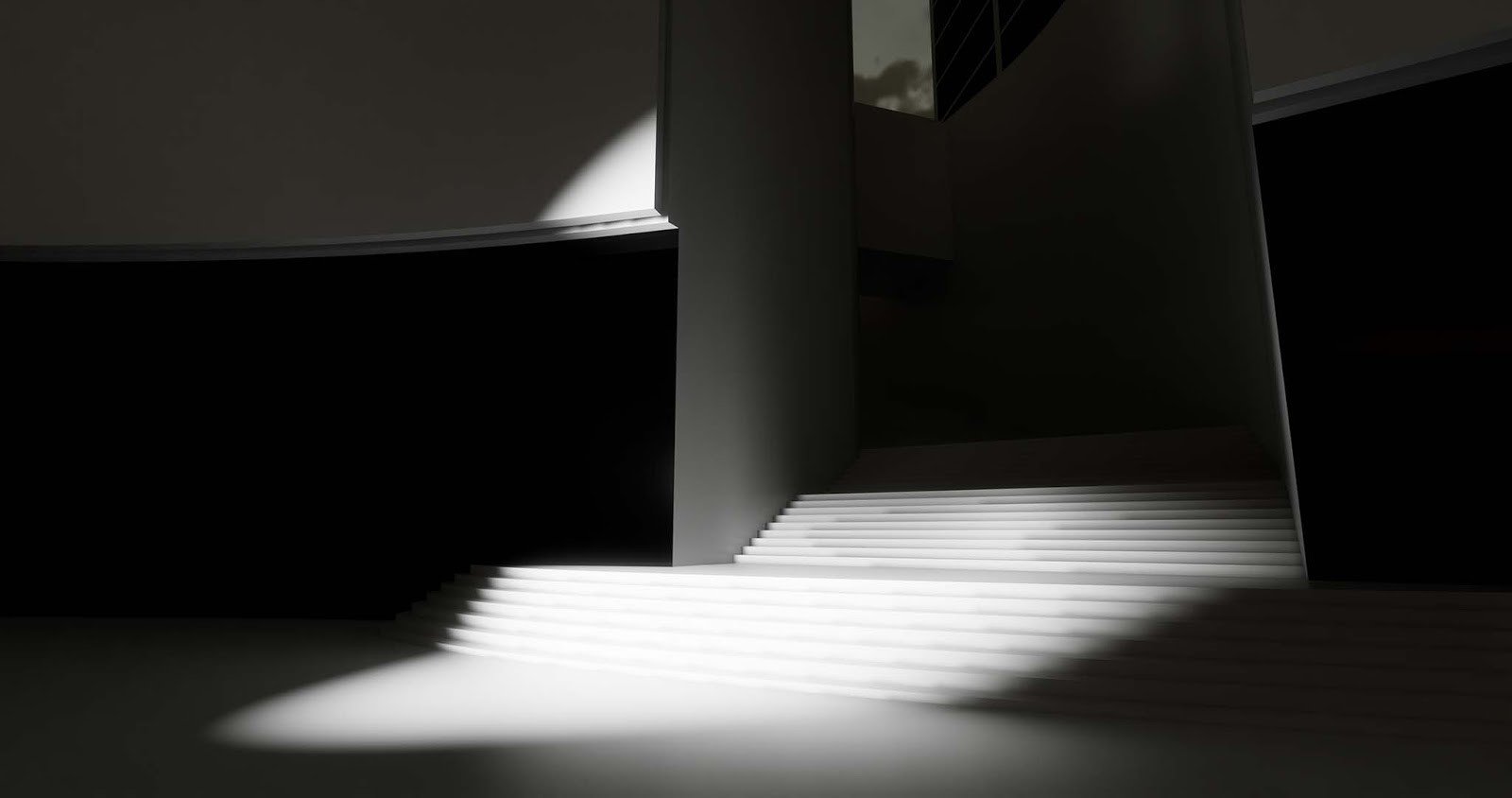 All the Rhino materials are automatically used in Enscape. Any materials containing the word "grass" will get the 3D grass effect applied within Enscape as shown in the image below.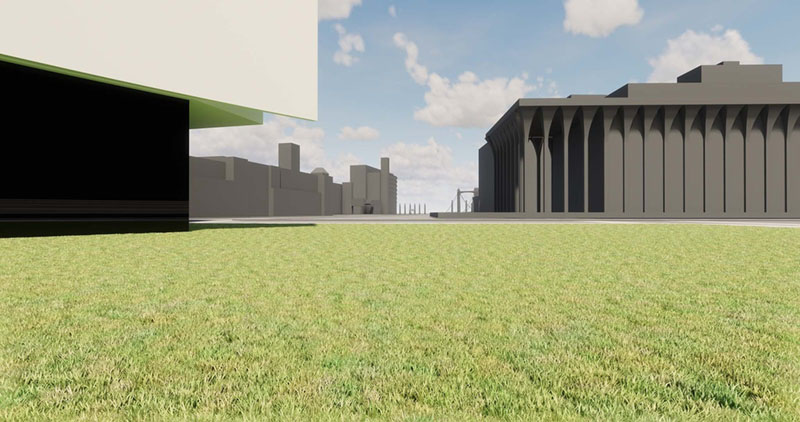 When an element's material is changed in Rhino, the open Enscape scene is updated automatically.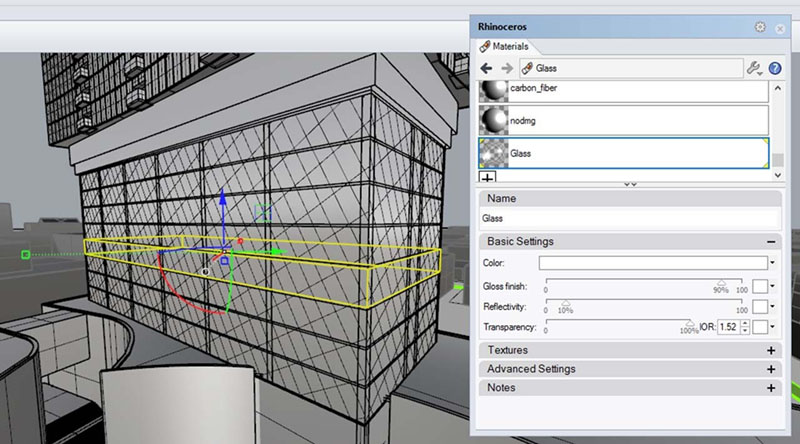 The result of changing the glass material, shown above in Rhino, can be seen in the Enscape view below.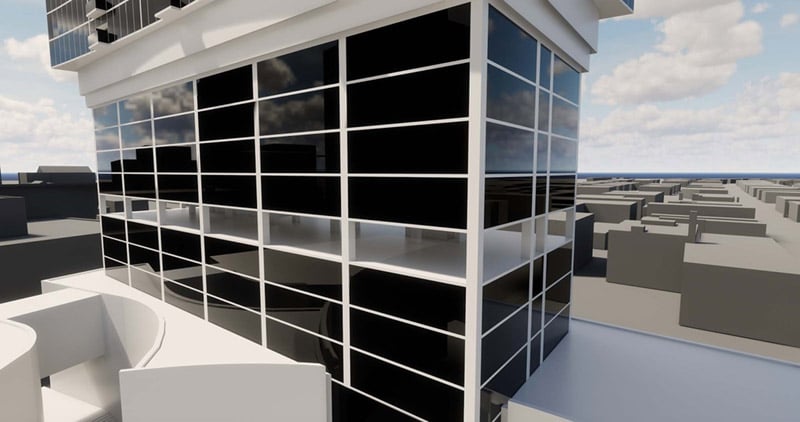 The next image has all the glass changed and the Depth of Field adjusted to make the background a little blurry.

Conclusion
Whether you are new to Enscape or have used it with Revit and/or SketchUp, you will benefit from this opportunity to visualize your design in real time by using Enscape for Rhino.
Enscape is a great tool to use during the design process or in front of a client as a fluid "go where they want" navigable model, static images, Virtual Reality or via a Google Cardboard viewer. This really is an "easy button" that you have to try yourself to believe; click below to download the trial today: