When we were thrusted into remote working back in early 2020, we put together some working from home tips to help you adjust to your new way of work. Nearly a year on, we have invited Enoch Chow, Design Technology Manager for Rivian, to share his virtual collaboration tips to keep you connected and working effectively with colleagues and clients.


Ways to improve virtual collaboration
2020 saw the world experience one of the largest transitions to work-from-home in recent history (42% of the U.S. workforce now work from home).

During this period, companies, and more specifically their employees, showed incredible resiliency and flexibility in making things work during these most extraordinary times. Now that the transition phase is largely over, it is perhaps time to take a moment to reflect on ways to improve virtual collaboration.

Here are 5 top tips for virtual collaboration for you and your team to consider:
Tip 1: Pursue a single source of truth
With most offices still maintaining a work-from-home policy or some form of hybrid setup, it is very easy for employees to create multiple local versions of the same file, regardless of it being a BIM model or a Word document.
This is often exacerbated by poor network setups such as unreliable VPN connections. With the lack of confidence in having reliable access to files, users are incentivized to save local copies of files to work on them, hence creating duplicates and often conflicting versions.
In addition, the use of multiple communication platforms such as email and instant messengers multiplies the problem further as well. It is not uncommon to see multiple versions of the same file being uploaded to the same email chain or message thread, making it extremely hard for users to figure out which one is the source of truth.
If possible, leverage cloud-based storage solutions for various file types. Avoid sending files back-and-forth as attachments, which poses security and version-control issues. Links with the right level of access should be sent instead so that users will always reach the source of truth. It is also a good idea to build out a knowledge repository, such as a company intranet or wiki. These platforms can significantly reduce confusion about policies, processes and workflows, with the additional benefit of improving internal information distribution.

Here are some examples (in no particular order) of platforms available commercially:
PDFs:

Bluebeam Session

Text Documents:

Microsoft Office 365, Dropbox Paper, Google Docs

Spreadsheets:

Microsoft Office 365, Smartsheet, Google Sheets

Project Management:

Trello, Airtable, Monday.com

Real-Time Rendering:

Enscape

Cloud Storage:

Amazon AWS, Google Drive, Dropbox, Box, Microsoft Sharepoint

Intranet:

Microsoft Sharepoint, Mighty Networks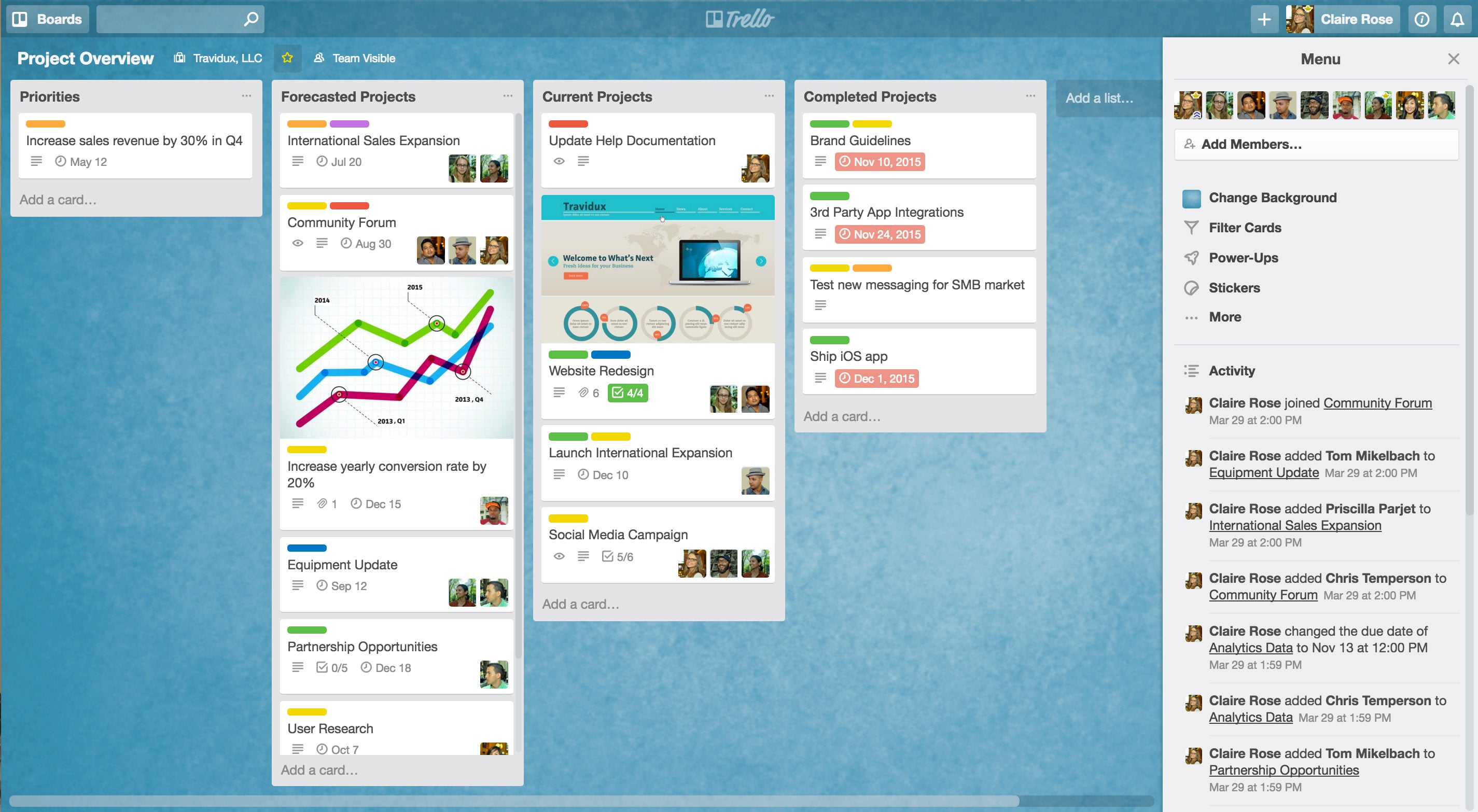 An example of a Trello product management board which could be used to help manage projects
Tip 2: Define communication protocol
There are many tools available currently on the market for communication, and they have been widely adopted across many industries. Each tool has its purpose, but without a clear protocol, information might be lost, and crucial decisions might be buried.
It is also important to remember that depending on your country and state, electronic communications including instant messages may be considered legal documents. With that, companies should clearly define what each tool is for, so that staff members have clear guidance on when and how to use these communication tools.

Here are some suggestions regarding communication protocol:

Email: Official documentation of decisions made
Instant Messenger: Seeking information, real-time communication
Virtual Meeting: Real-time collaboration, group presentation

Some best practices include:
Always document decisions made via meeting minutes and distribute them to stakeholders.

Assume all instant messenger conversations are saved on a server somewhere even though your local application might not retain all data.

Work is done outside of meetings and time is valuable to everyone. A meeting must have a clear purpose and goal. In short, no agenda, no meeting.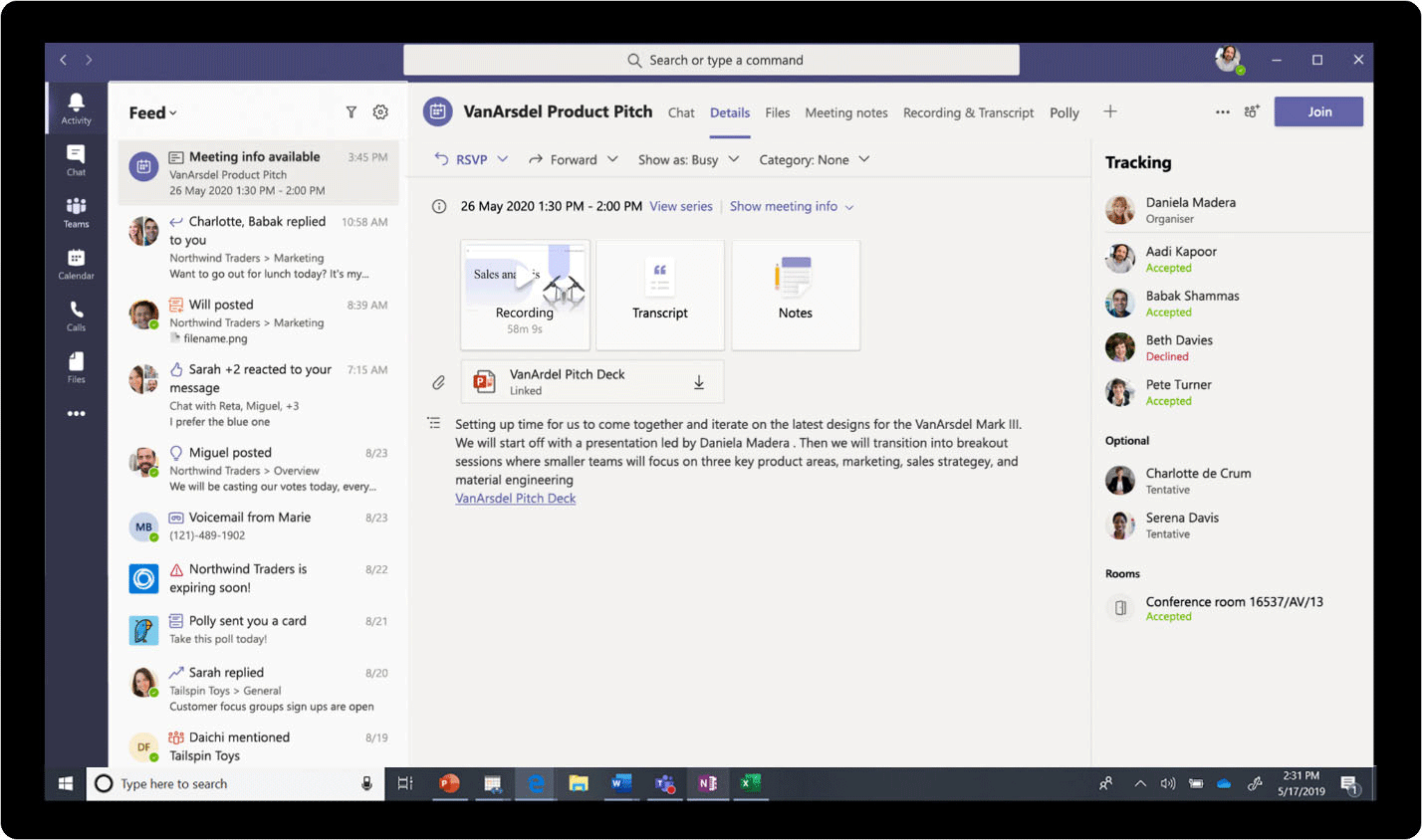 In Microsoft Teams, it's easy to share files, notes and recordings for each meeting
Tip 3: Leverage real-time collaboration tools
The AEC industry is highly dependent on visual communication. Sometimes a simple roll of tracing paper or a whiteboard where people can communicate their ideas visually in real time is a lot more effective than a dozen emails back-and-forth.
In the age of virtual collaboration, there are various alternatives such as Miro or other "infinite canvas" platforms that allow users to share content, draw, pin notes and visualize ideas in real time.
Speaking of a real-time collaboration tool, not only is Enscape a fantastic real-time visualization tool that does not require file exports of any kind, hence eliminating the hassle of version control, but the development team has implemented Collaborative Annotations that is also compatible with BIM Track. This architectural collaboration feature allows users to note down issues relating to a project together with a screenshot of that issue, which helps to keep projects moving and speed up workflows.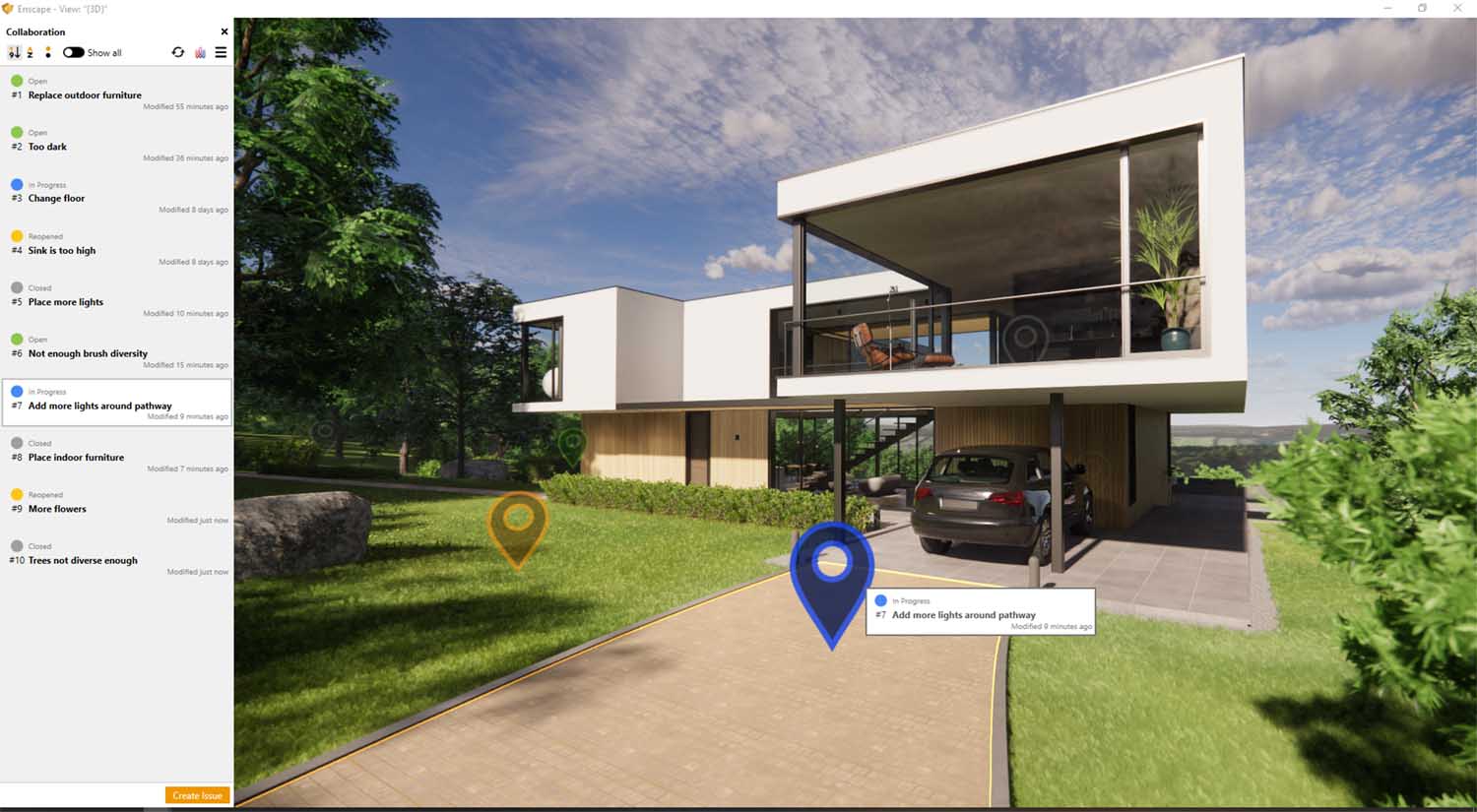 Improving collaborative design: creating and tracking issues within your architectural models is possible with Enscape
Tip 4: Become device-agnostic
With people working from anywhere, offices should evaluate how device-agnostic their setup is. Due to the shift to cloud-based computing and the popularity of web applications, laptops and mobile devices are soon becoming the main device for many people.
This calls for a fundamental rethinking of operational challenges such as ease of access, file size management, file formats, and processing power requirements. Web applications such as Office 365, Google Suite, and other cloud-based storage have largely solved this issue since they often have native applications available for most mobile devices, but, should a firm decide to host files on a local server, mobile access can potentially be a tricky issue.
Firms should expect hardware variation to increase for the foreseeable future since more employees will be using their personal devices for work as well. This means extra consideration should be given in terms of device security and software evaluation: 2-factor authentication is highly recommended to prevent malicious access to the firm's infrastructure via stolen devices or phishing emails.
In terms of software evaluation, be aware that multiple operating systems equate to increased cost since some software companies might have separate license policies for different operating systems. In the case that the software is only available for the Windows OS, additional costs might occur for the purchase, setup, and maintenance of virtual machine licenses.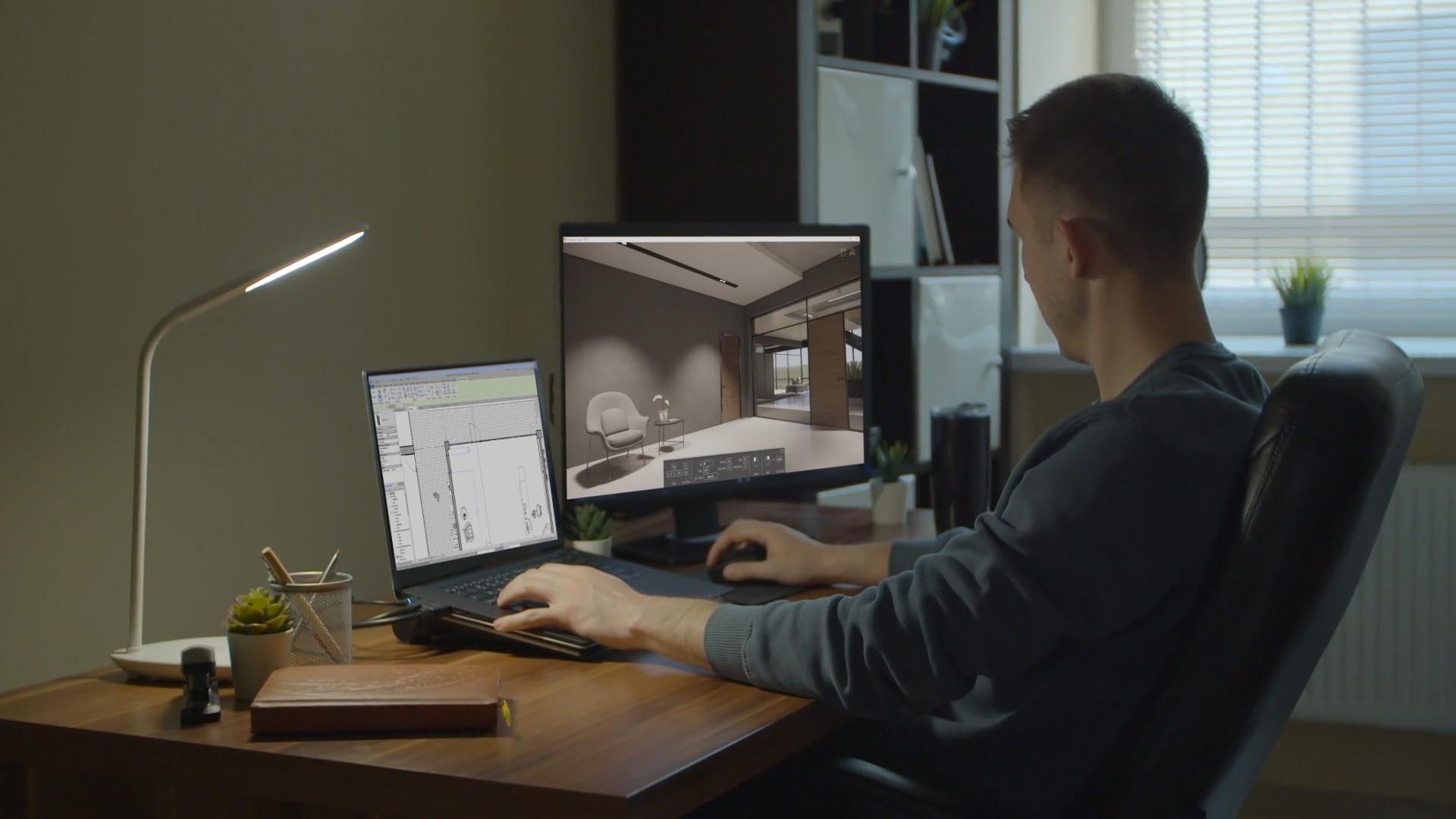 Tip 5: Acknowledge screen fatigue and respect work-life boundaries
With most work that includes meetings and production now happening virtually, it is even more important to acknowledge screen fatigue. Here are some tips for dealing with screen fatigue:
Look away from the screen periodically. Read more about the 20-20-20 rule.
Stretch often.
Go on a short walk periodically. Even a 15-minute walk can make a big difference.
Pay attention to the ergonomics of your home office setup, as bad posture can induce a lot of wear and tear to the body.
Establish routines that signal the beginning and end of the workday

Resist the temptation to always be available for work-related communication, especially now that the boundary between work and life is blurrier. Communicate boundary expectations with your boss and co-workers.
As we start the year of 2021 and continue to navigate work from home life, it is perhaps a good time to take a moment to evaluate your virtual collaboration workflow. My hope is that the tips above will help you start the year strong and thrive during these extraordinary times.
Opinion Disclaimer: Any view or opinions represented in this blog post are personal and belong solely to the writer and do not represent those of people, institutes or organizations that the writer may or may not be associated with in professional or personal capacity, unless explicitly stated. Any views or opinions are not intended to malign any group, organization, company or individual.