I recently came across a cool-looking showreel video shared on Enscape's LinkedIn page. It had been rendered by a digital artist called Ryan Boundy, who I quickly found out was a fellow Brit and even grew up in the same town as my family!
After chatting to Ryan, I learned that he started to use Enscape at the beginning of the COVID-19 pandemic. Now it is his primary renderer for a number of reasons, including speed, output quality, and workflow optimization.

Find out more about Ryan, the benefits he has enjoyed since discovering Enscape, and why using our real-time renderer for architectural visualization and artistic design work "just makes sense" to him. Thanks for speaking with us and sharing your Enscape experience, Ryan!
Can you please tell us a little bit about yourself and the work you're involved in, Ryan?
I am a UK-based digital artist specializing in architectural visualization and concept design. I have worked within the construction and building services industry for the last 25 years and have a keen interest in architecture and film.
I studied illustration for graphic novels at college, wanting to be the next Stan Lee, but instead, I became a jewelry designer for a global retailer. For 7 years, I was involved with everything from bespoke handmade items to the National Television Award for ITV (a television network in the UK).

Today, my time is divided between real-world construction projects and my own, more personal concept work.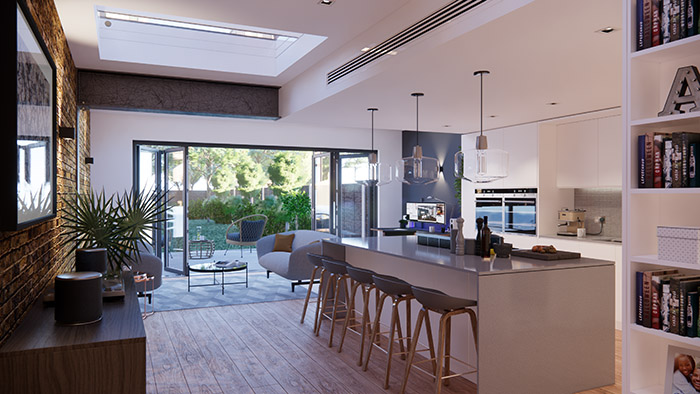 What are the main things that you are modeling and rendering at the moment?
I have spent a lot of time modeling residential schemes, retail and commercial developments, but it has been my understanding of building services and engineering that gets the most recognition. I model a scene as if I am building it for real. This means the finished image will look just as real and require less post-production work. Almost every image I publish comes straight out of Enscape.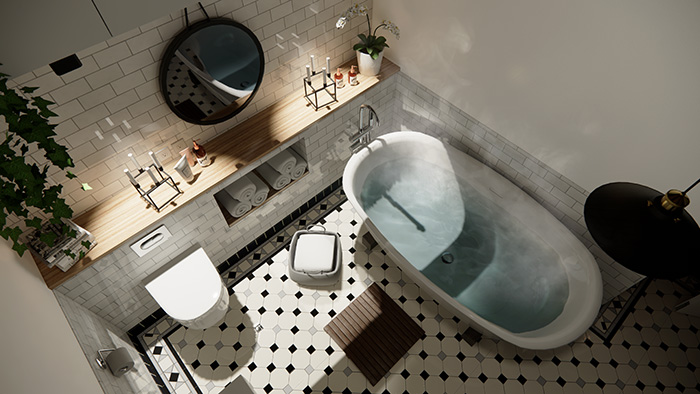 What do you use Enscape for?
I have worked in some form of design now for over 32 years, initially in product design and the jewelry sector, but for the most part, I have been in the construction industry, specifically building services and its coordination.

Although I had been using SketchUp for work and personal projects for a long time, Enscape was new to me until early 2020, when the COVID-19 pandemic struck, and we all had a lot more time on our hands. I was searching for better value alternatives to my existing software and can honestly say I have never looked back. It is now my primary render solution and works seamlessly alongside SketchUp.

The great thing about Enscape is the variety of fast output options it gives me. I can produce great still imagery and animations, but things like the standalone exports have allowed me to share full, interactive environments virtually, at a time when in-person meetings were not possible.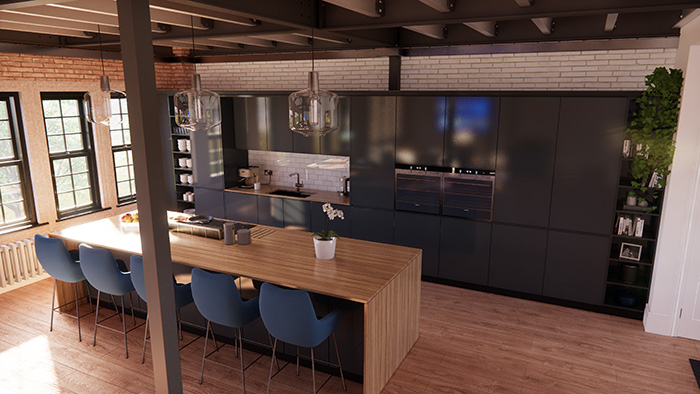 Has Enscape helped to improve your design workflow? And if so, how?
Enscape allows me to get from a rough idea to a presentable image or video extremely fast. When I first began digital modeling years ago, materials and lighting set up, particularly interior scenes with little or no natural daylight, took a lot of effort to produce a decent image.

Feedback or changes are now incorporated during the actual modeling process because the audience can visualize things easier. Instead of modeling something and creating a set of traditional plan drawings, which are then commented on and in some cases result in starting over, I can immerse them into the modeled environment using a VR headset and adjust the live model in real time.

What would you say are the main advantages that you have enjoyed with Enscape?
It is quick, easy to use, and just makes sense. I love the fact that I can produce a great-looking image and then, with one click, output a white linework image too.
Is there anything else you would like to add?

I love technical drawings and 3D modeling. I love seeing people engage with my work and asking what is real and what is not. Creating great artwork is something I have always wanted to do, and my newer projects have been heavily inspired by the work of concept artists and set designers Chris Rosewarne and Luke Whitelock.
Anyone interested in learning more about SketchUp and the film industry should check out their tutorials sometime. While building services and architecture will still feature in my work for a while yet, it is certainly taking a very new and cinematic approach.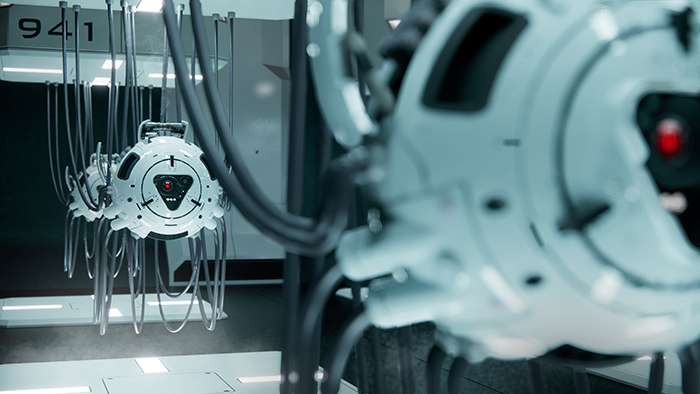 A big thanks to Ryan Boundy for taking the time to talk to us and for sharing some of his projects with us. Be sure to look him up on LinkedIn!