It's a classic architect's conundrum: you design a sleek, shiny bank of windows facing a gorgeous view to the outdoors, and the client loves it. Then you double-check the sun angles and orientation and realize to your horror that you've designed yourself into an afternoon glare and overheating disaster! What to do?
Light mode in Enscape
In our office at Centerbrook Architects and Planners, Connecticut, US, we try to avoid this scenario by modeling the sun's path early and often as we go through the design of a building.

To do this, we love to use Enscape's light mode. In this setting, instead of showing materials, the rendering engine maps the lux levels on each visible surface. We can set the view to a particular time of day and year and quickly understand where there are "hotspots" of glare or dark places where daylighting isn't reaching. (Quick tip: in the view settings, you can also adjust the range of the legend so it's consistent across multiple renderings!).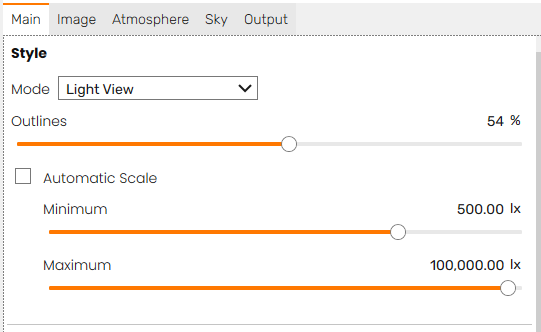 Light analysis through animation
By holding Shift + the right mouse button, you can quickly move the rendering view through all the hours of the day and get a sense of the worst periods of glare.

We have found it quite useful to generate animations of key spaces showing the light analysis from sunup to sundown on the equinox and two solstices. These videos are easy to make and quick to integrate into a client PowerPoint. Clients quickly "get" what's being shown.


More time for iterative design
Because of the seamless sync between Revit and Enscape, we are able to get real-time feedback on the impacts of our design decisions. There's no exporting, converting, or crazy file structures involved, and that means more time for iterative design.

For instance, at a basketball arena we recently designed, we generated a number of design options in Revit for different shapes and sizes of a roof overhang and shading devices.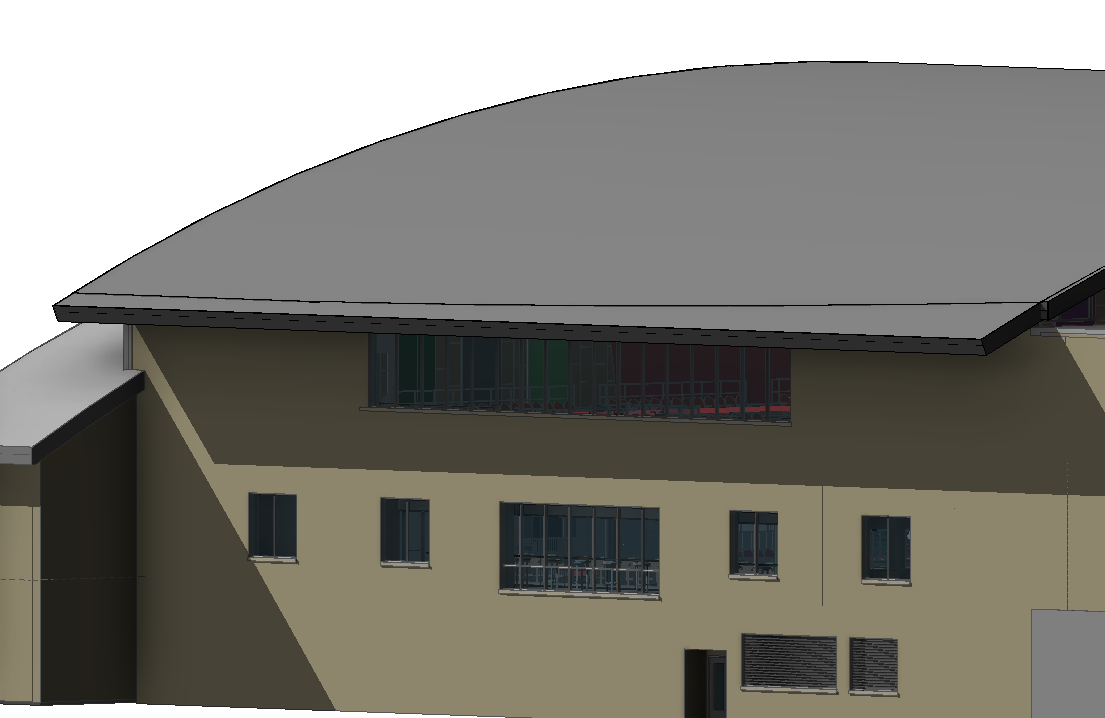 Basketball arena - roof options extended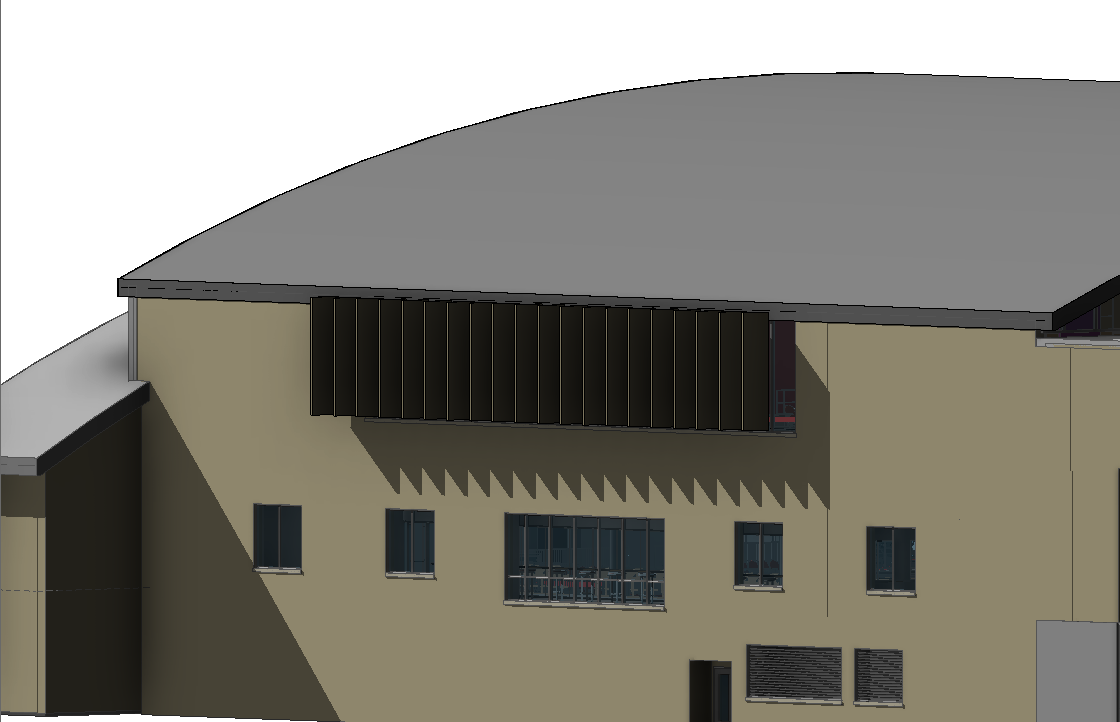 Roof option with fins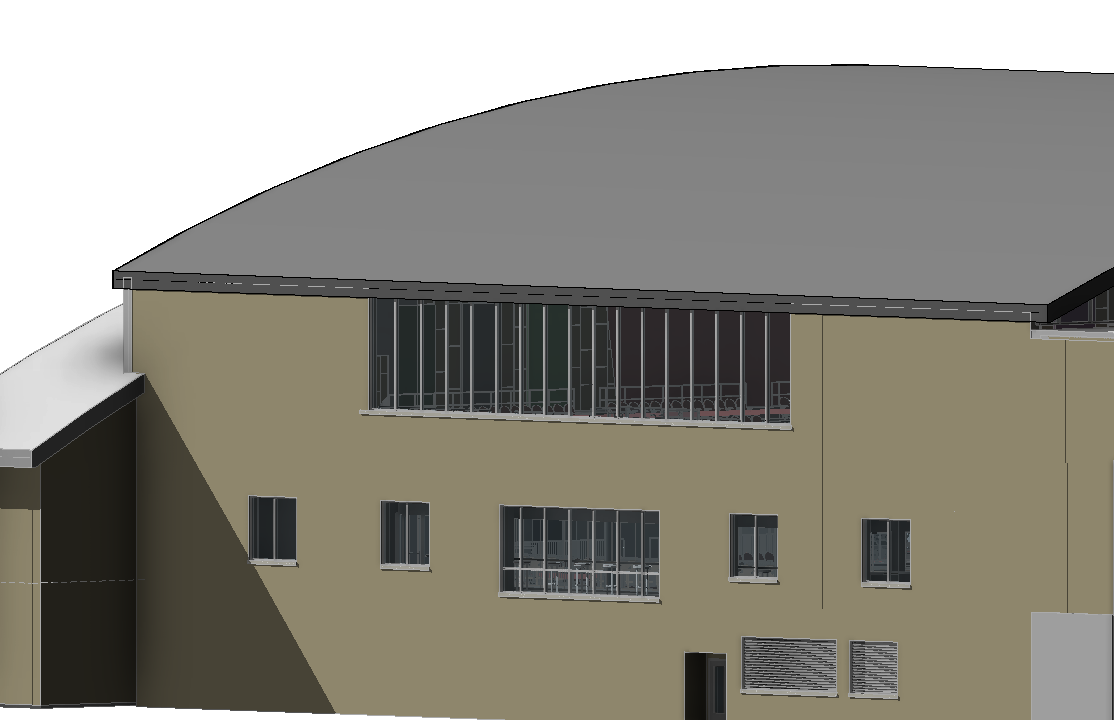 Roof option with no overhang


The shape that was ultimately built—a slight curve over the west façade to shield a bank of windows from low late afternoon sun—was informed by a trial-and-error refinement using the light modeling tool.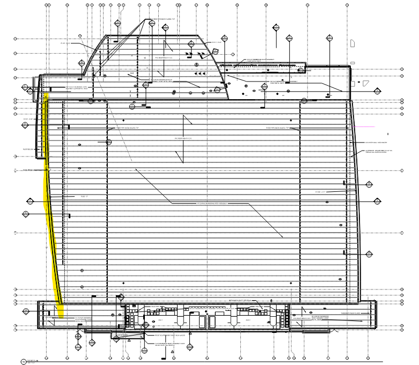 Basketball arena - overhang curve on the plan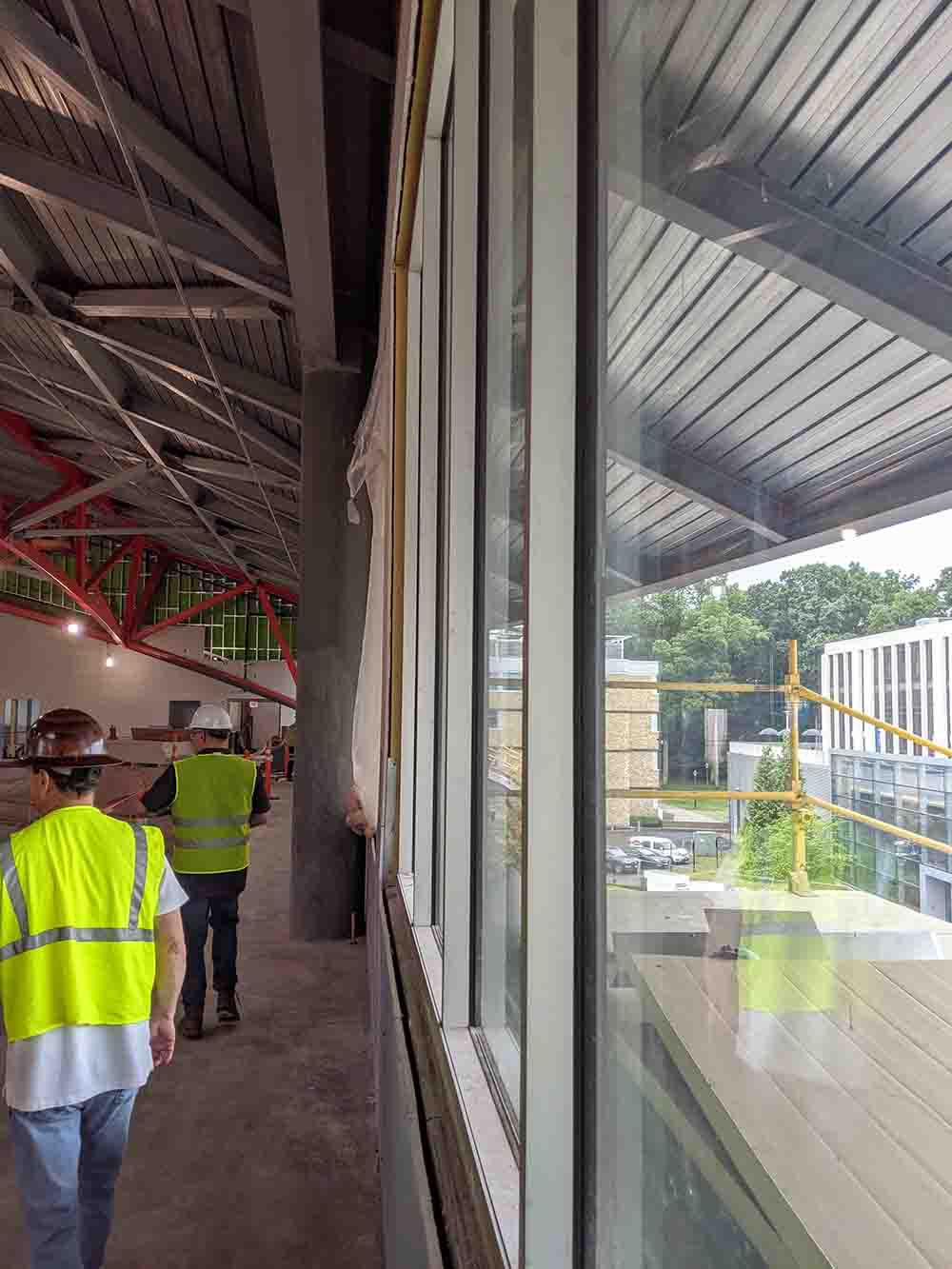 Curved overhang under construction
Eliminating glare
At a gallery space we're designing now, we played with different depths of shading fins to see how glare in the hallway would be affected throughout the year. The only thing that the tool doesn't automatically model so far is the difference between leafless trees in winter and leafed-out trees in the summer, something that can make a pretty significant difference in our climate.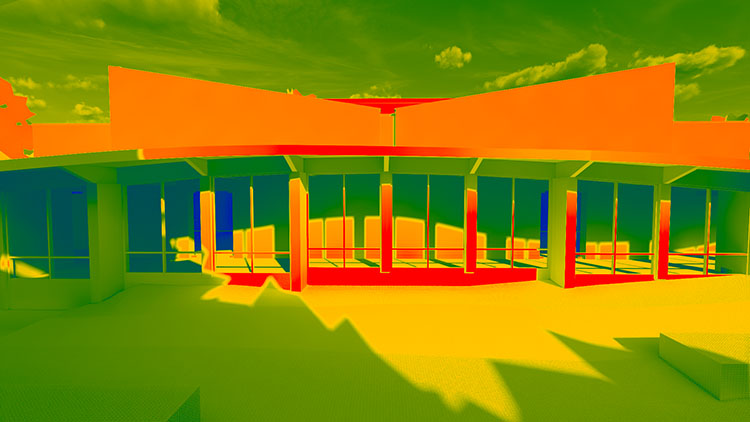 Sometimes we aren't able to design overhangs and fins to totally eliminate glare, but the tool can still help us figure out which windows need roller shades and which ones can do without.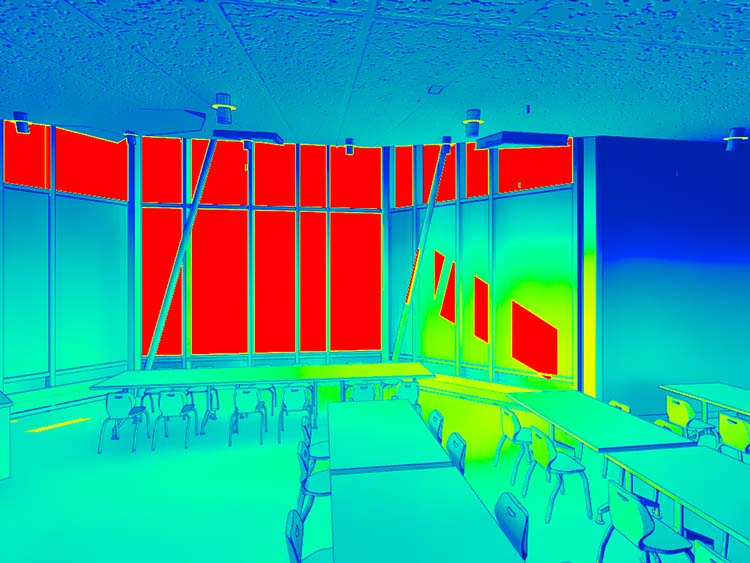 Being armed with this information helps us save our clients money, lower energy costs, and improve visual comfort for occupants. We're excited for more daylighting tools to be built into Enscape as the tool develops further!

---
Centerbrook Architects and Planners is a community of designers working to advance place-making and the craft of building. Rooted in our unique home, a nineteenth-century compound of factory buildings alongside a millstream on the Connecticut shoreline, our team of 60 designers works across the country on a wide range of projects, from research labs to learning spaces, sports facilities to hotels. We are signatories to the AIA's 2030 Challenge, which aims to get all new projects to net zero by 2030.