Each year it seems that there are new interior design trends that circulate. Though it doesn't mean that the previous years are out of style, it does give homeowners, designers, and visualization specialists some new inspiration for their next project.

To save you having to scour the web to see what's new for this year, Interior Design Editor Natalie Akins has rounded up some of the top interior design trends to watch out for in 2022.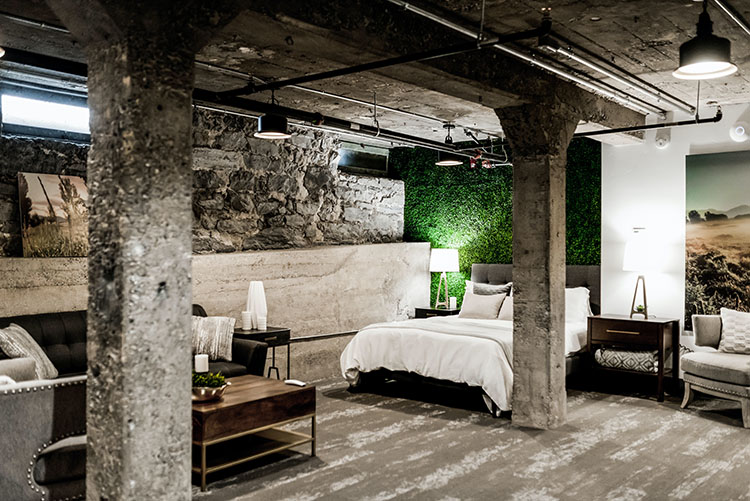 Image credit: Adam Winger
Basement design
With everyone staying home a lot more, there are a lot of upcoming interior design trends that focus on making the most of your existing space. The basement is one of the best spaces to repurpose in the home. Much of the time, all it takes is some drywall, flooring, and paint!

However, there are a few considerations. For instance, when it comes to basement flooring, you'll need something that doesn't damage with moisture since the humidity in a basement is often higher than in the rest of your house. Vinyl wood flooring is a great choice for basement flooring because it is virtually waterproof, easy to install, and affordable.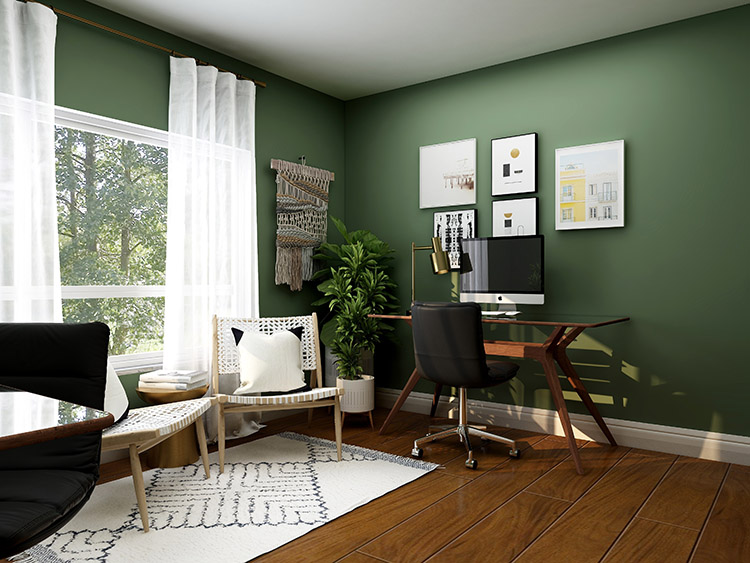 Image credit: Collov Home Design
Multifunctional spaces
Speaking of making the most of your existing space, creating multifunctional space is another interior design trend to watch out for in 2022. This trend can be applied all over the home in a variety of rooms.

Do you have an extra guest bedroom that you don't use that often? Turn it into a home office that converts into a workout room. A formal living room can double as a home theater, or the den can be both a craft room and a home dance studio.

Whatever you need, your space should work for you. With the use of transformational furniture such as a coffee table that raises into a desk, strategic accents like curtains that can hide things when you're not using them, and architectural elements like built-in shelving, a standard room can serve a variety of different purposes.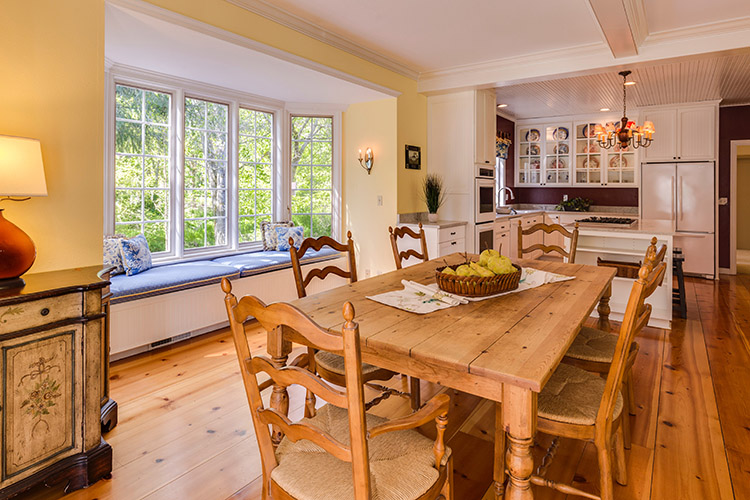 Image credit: Francesca Tosolini
Bay windows
Bay windows in the living room are going to be a big hit in 2022. They are not only a great architectural accent to give your interior, but they also function as a relaxing, functional space. Bay windows can be large or small but usually consist of a cushioned bench at the base of a window.

They provide a beautiful view of your yard, add to the design and character of your home, are extra seating when you have guests, and can even have built-in storage.

Bay window ideas for the living room include hanging some sheer curtains for privacy while still letting the light in, taking advantage of some bright throw pillows for comfort, and using trim to really offset the space from the rest of the room.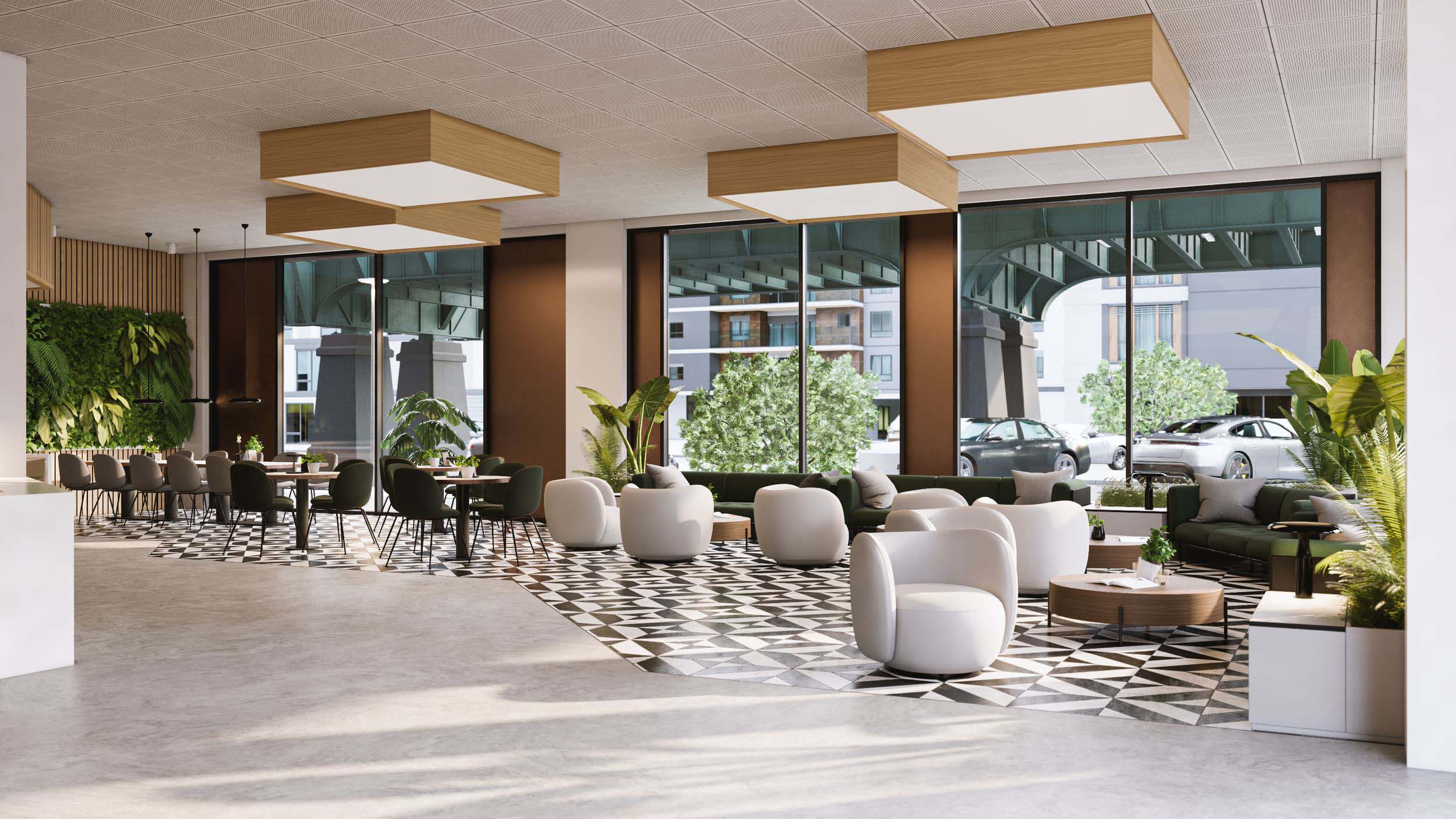 Enscape rendering credit: Samir Mujovi
Elements of nature
Now more than ever, interior designs are leaning more towards bringing in and highlighting elements of nature.

Some examples of this include live plant walls, natural wood and bamboo finishes, dried or fresh florals, natural light, and even water features. Adding elements of nature can bring calm and tranquility to your interior to make it a homey and relaxing space.

Go for bamboo furniture, open up any curtains for natural light, or install a small water feature in the living room. There are even some water features that you just plug in and fill up with water.

These elements of nature are unique and are definitely an interior design trend to consider for 2022.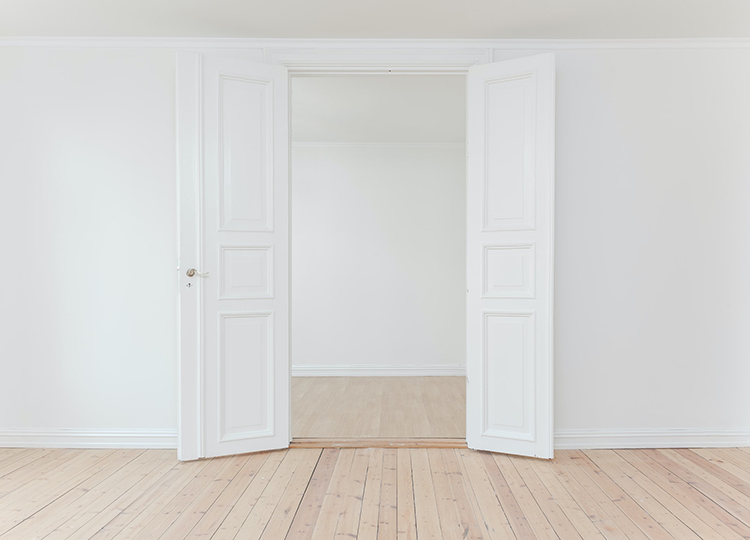 Image credit: Philipp Berndt
Accent interior doors
So often, the interior doors of a home go overlooked since they stay open and are typically simple. However, accenting your interior doors is a trend of 2022 that will transform the entire look of your home.

Sanding down painted doors and staining the wood while painting the trim white creates a contrast that complements any home perfectly. Wood doors with white trim are a simple interior design trend that makes a big impact.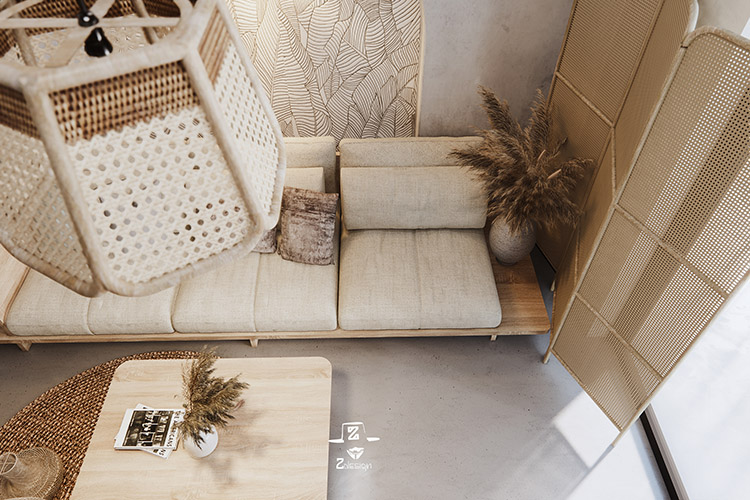 Sustainable materials
Though sustainability has been rising in popularity for several years, new innovations have made it even easier to bring it into the interior of the home. From energy-efficient appliances to eco-friendly flooring, there are a ton of ways to be friendly to the Earth while having a beautiful home.

Bamboo has become a go-to sustainable material due to its versatility. Bamboo can be made into furniture, flooring, and even structural components. Cork is another sustainable material that is a popular and beautiful flooring alternative.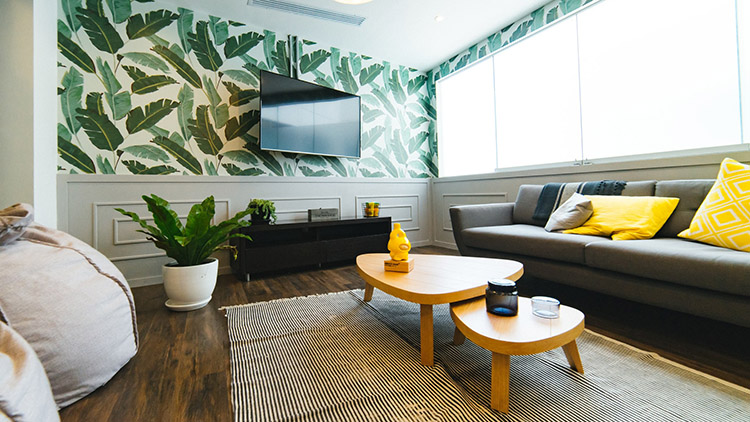 Image credit: Dan Gold
Accent walls
Though neutrals are in, bringing color into your interior is a great way to make it a happier space. Accent walls allow you to add a pop of color or texture without taking over. Wallpaper is a fantastic way to bypass the stress of painting and get a wider variety of patterns, colors, and textures.
However, it is important to keep in mind that wallpaper for textured walls is different from standard wallpaper. If you have textured walls, ensure that you get wallpaper specifically designed for textured walls. These often have patterns and colors that smooth out and camouflage the texture.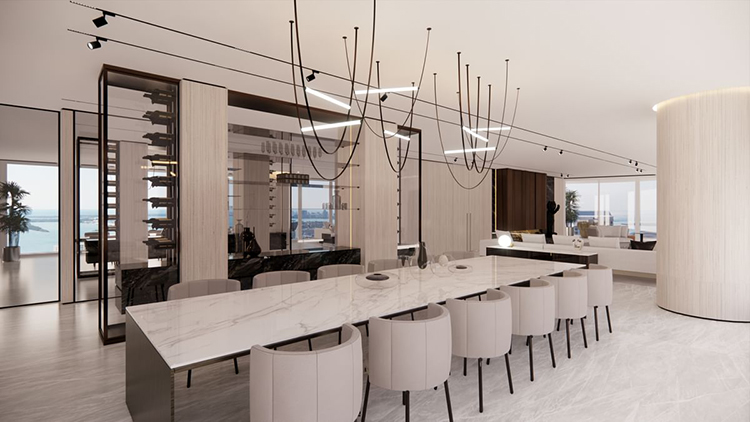 Enscape rendering credit: Adriana Lacruz, Lacruz Design Studio
Visualize your ideas
Try out these top interior design trends and see how they will work in your current space or project with the help of real-time visualization software. With Enscape (which plugs directly into your modeling software), you can quickly and easily test different looks. Visualize a project through still imagery and panoramas, or enjoy a more interactive and engaging experience with animations, walkthroughs, and virtual reality.

See how you can turn your interior design into an immersive 3D virtual space today.