Overland Partners, an architectural and urban design firm based in San Antonio, Texas, has been fittingly recognized with multiple awards for their visionary design and contribution to the restorative work of a local children's advocacy center, ChildSafe.
Additionally, we're delighted to share that Enscape's real-time rendering and virtual reality solution was used by Overland to design, develop, and promote this complex yet delicate project.
ChildSafe - a non-profit children's advocacy center in Texas, USA
The ChildSafe Harvey E. Najim Children and Family Center provides a child-friendly environment for children and adolescents who have experienced trauma as a result of abuse, neglect, child trafficking and witnessing violent crimes. Through utilizing nature-based, biophilic design strategies such as natural daylight and connections to the outdoors, ChildSafe provides a calm and safe haven for children and families to begin the recovery process, restore trust and rebuild their lives. "Connecting to nature to help with healing was one of the guiding principles of this project, along with safety," says Michael Rey, Senior Principal and Vice President of Operations at Overland Partners.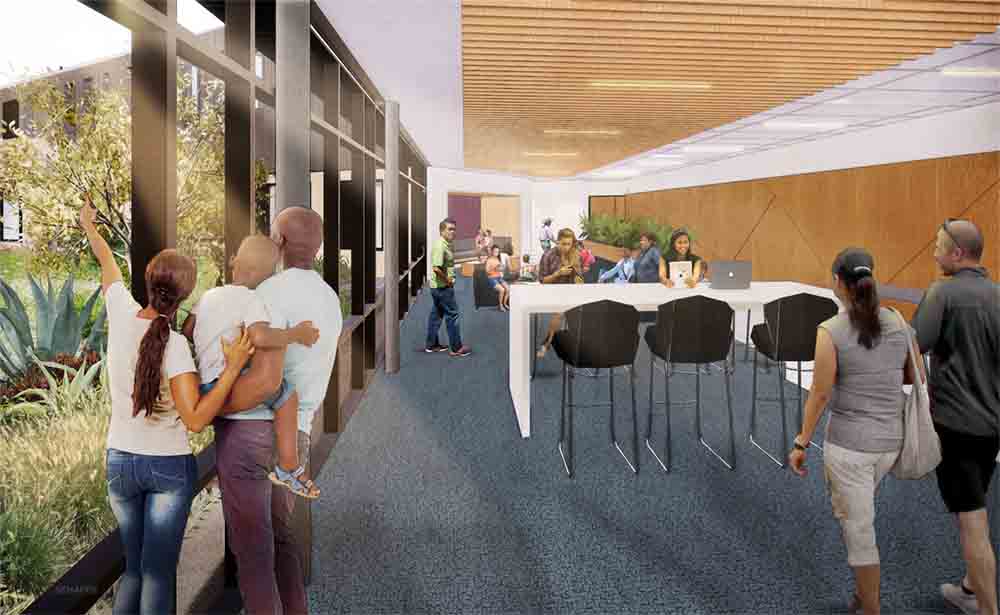 Bringing the healing benefits of nature into design
The ChildSafe center, which opened in August 2019, is a 65,000 square foot building set within 15 acres of green space. A $26.5 million dollar project, it took almost five years to complete and was the result of a collaboration between Overland Partners, Guido Construction, ChildSafe executives and board members, as well as local community leaders. Taking elements from nature and bringing them into the design was an important concept for Overland, as it helped bring a sense of calm to those utilizing and working in the space as well as assisting with the healing process.
By strategic design decisions, we were able to invoke nature's therapeutic benefits inside and outside of the building to bring a sense of calm to children and families during a daunting time in their lives, as well as staff members who work in stressful situations. The entire campus was designed and built on the premise of a children's nature center, providing a restorative experience for all who visit and work there.
Michael Rey, Overland Principal on the project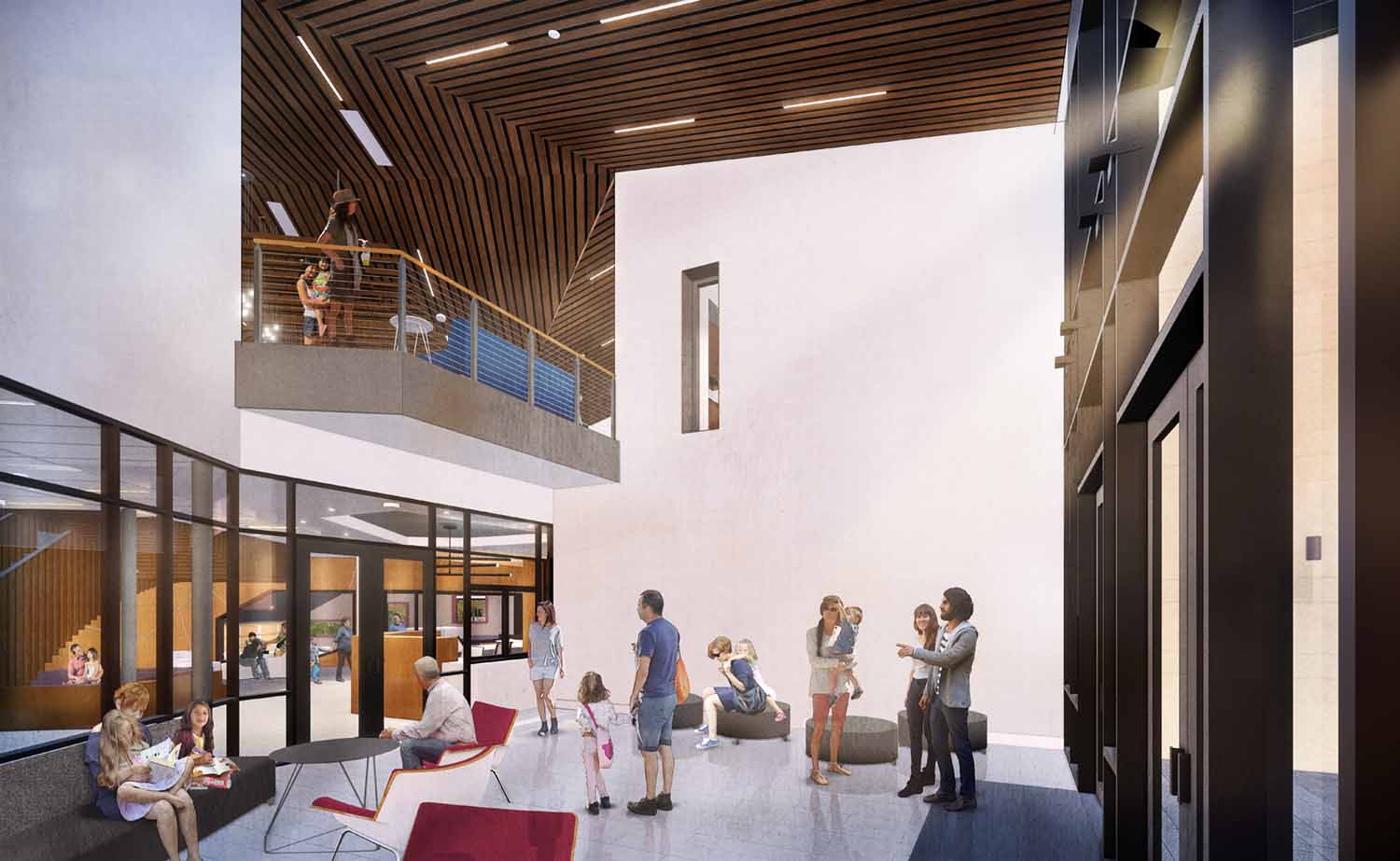 ChildSafe receives awards from Fast Company, AIA, and Chicago Athenaeum
We're delighted to see that ChildSafe is deservedly receiving recognition for its design and positive contribution to society. One accolade is Fast Company's 2020 Innovation by Design Award for the Wellness category which was presented to Overland for their ability to change the paradigm of children's advocacy centers by creating a peaceful and welcoming setting that focuses on healing while also maintaining safety and security. The ChildSafe project could easily have been cold and sterile due to the residency of law enforcement officers, state agencies, health professionals, and legal teams at the center, but this is not the case thanks to Overland's innovative approach to design.
It is exciting to see Fast Company recognize inspiring design coupled with nature as part of a trauma-informed setting, and how it can dramatically impact a child's ability to heal, along with those professionals who treat them. We hope this type of innovative design is adopted nationwide and used as a model for organizations providing essential services in our communities.
Kim Abernethy, ChildSafe President and CEO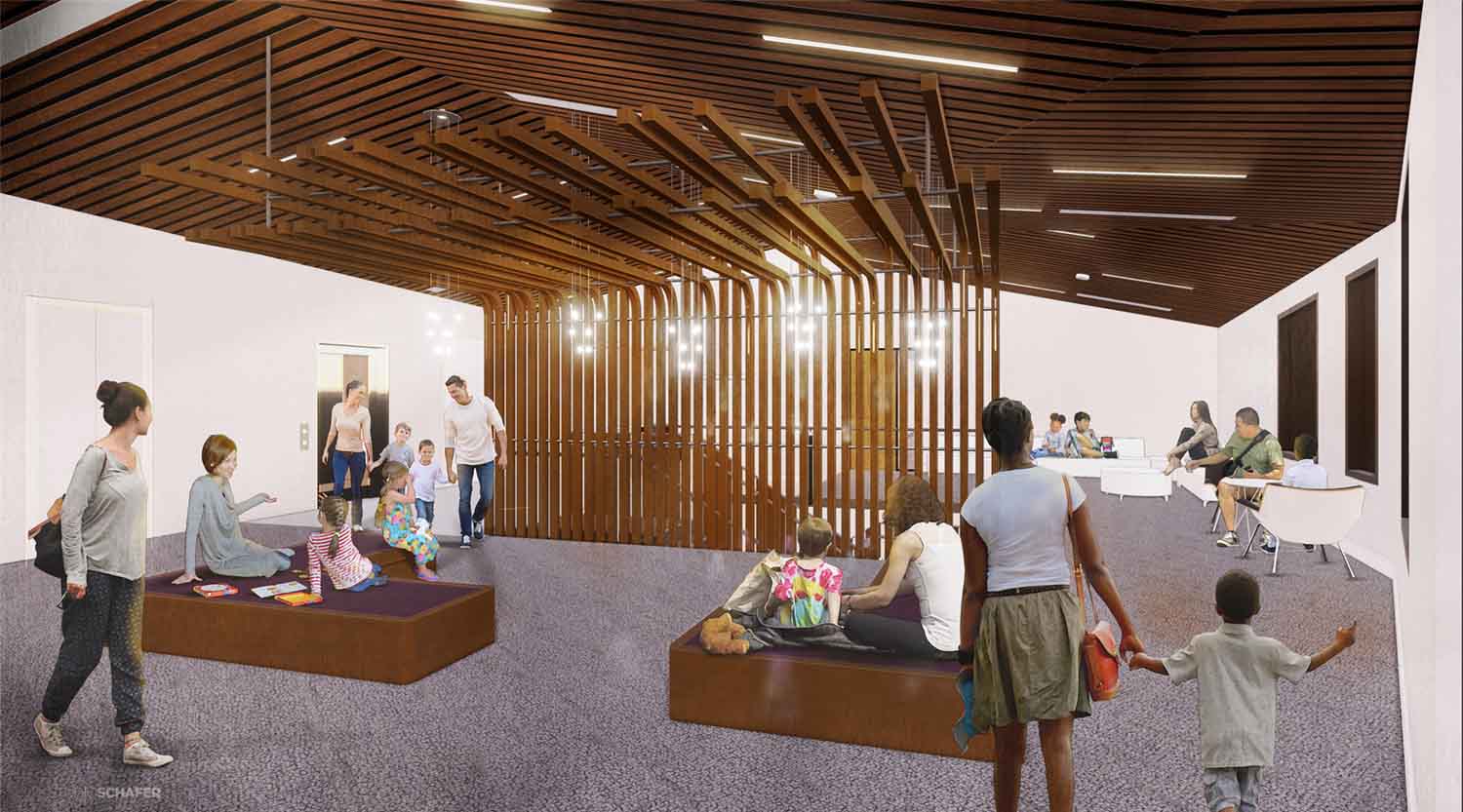 But the awards don't stop there for Overland. ChildSafe has also won The Chicago Athenaeum Museum for Architecture and Design's 2020 American Architecture Award in the Civic category, as well as AIA San Antonio's Community Impact Award and the 2020 Mayor's Choice Award in the first virtual People + Place Awards Celebration. "The ChildSafe project truly captured how architecture can be leveraged to heal and restore our most vulnerable residents," said San Antonio Mayor Ron Nirenberg in his congratulatory speech.
This reiterates how worthy a winner the ChildSafe project is and how important it is not only to the State of Texas, but as a model for the entire country as a working example of how connecting nature to a physical space can work to support, heal, and restore lives.
Using Enscape to communicate design and function
Working with so many individuals to help bring the ChildSafe project to life, naturally resulted in various ideas being brought to the table. To help illustrate how these ideas would work in real life, and to help present the proposed design to potential donors who would bring much-needed funding to the project, Overland utilized Enscape's ability to quickly produce renderings and animations to demonstrate various design possibilities.
We created renderings and video fly-throughs for use during meetings and presentations with potential donors. The ease and efficiency of Enscape allowed us to quickly provide updated collateral with little to no disruption in the development of the project's design and communication. Rendering that would normally take days to generate only took a few hours to accomplish.
James Lancaster, Project Manager, Overland Partners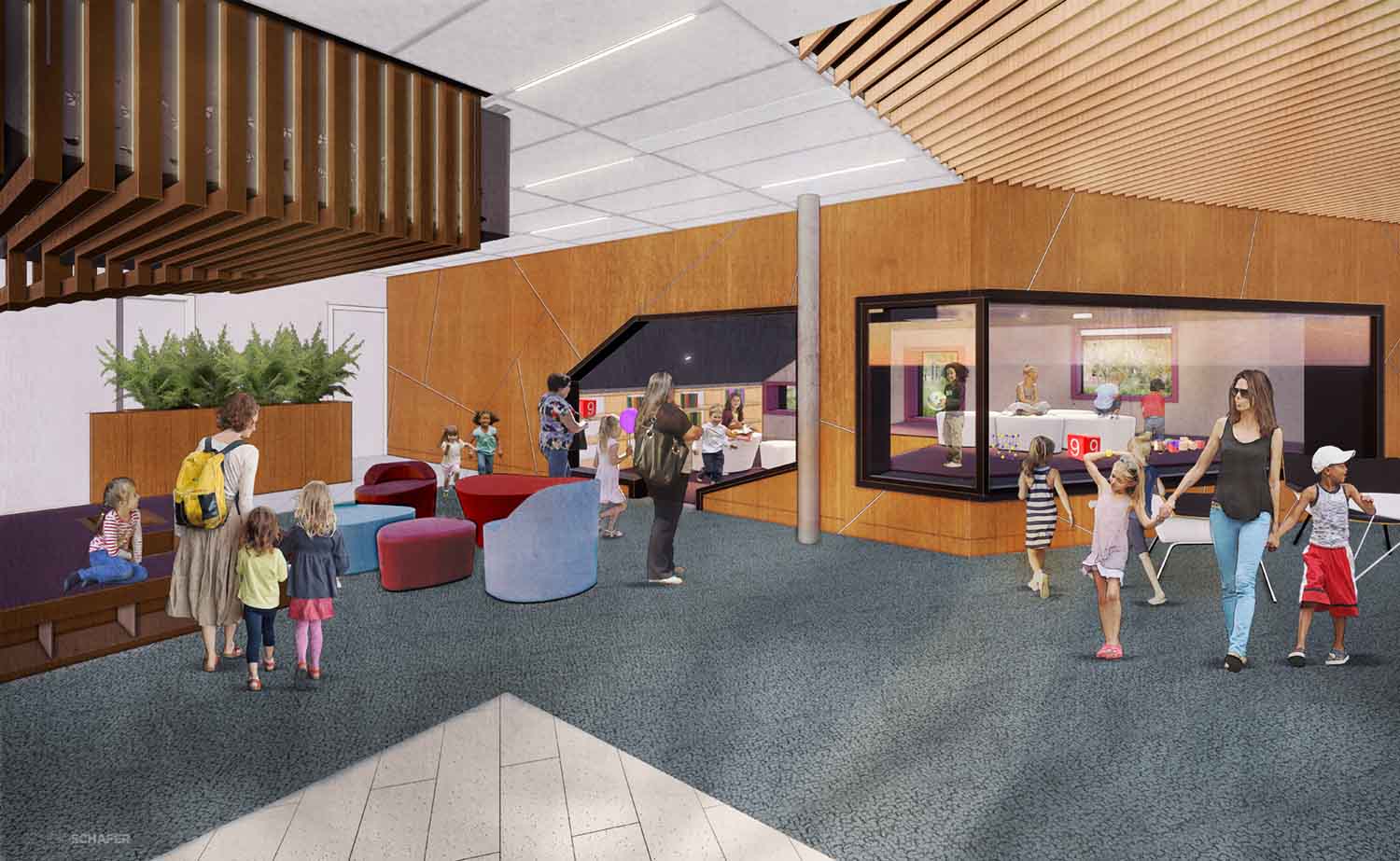 Overland also made use of Enscape's built-in virtual reality capabilities, which helped them show stakeholders exactly how future users of the center would benefit from the incorporation of nature within the space. Being able to visualize all 65,000 square feet through VR enabled everyone to understand how different areas of the site would function and interact with each other, all before construction began.
Modeling the site, including the proposed landscape design, allowed us to visually understand the interaction between interior and exterior spaces. It also helped to guide design decisions that leverage nature in the health and healing process for children and their families as well as the ChildSafe staff.
James Lancaster, Project Manager, Overland Parters
Congratulations Overland Partners and ChildSafe
Enscape would like to congratulate Overland Partners and the entire ChildSafe team for their success in not only winning such prestigious awards but for their delivery of such an incredible project that will help to change the lives of vulnerable young people of Texas. Congratulations to all those involved!
To learn more about ChildSafe services and their new campus, visit childsafe-sa.org.
To learn more about Overland Partners and their role in the project, visit overlandpartners.com.