The Marie Selby Botanical Gardens are a tropical urban oasis, based on the very edge of the Sarasota Bay in Florida, United States.
They're set to become the world's first Certified Net Positive Energy botanical complex and the world's first "Living Community" with the design of a new $92 million development in collaboration with Overland Partners and their team of consultants.
Regarded as one of the top design firms in the United States, Overland Partners, who is based in San Antonio Texas, used Enscape to help them explore and share their design ideas for this intricate project.
Below, the team at Overland talk about Marie Selby Botanical Gardens and how Enscape helped them to enhance the design process, improve communication with stakeholders and local residents, provide a better client experience, and accelerate decision-making.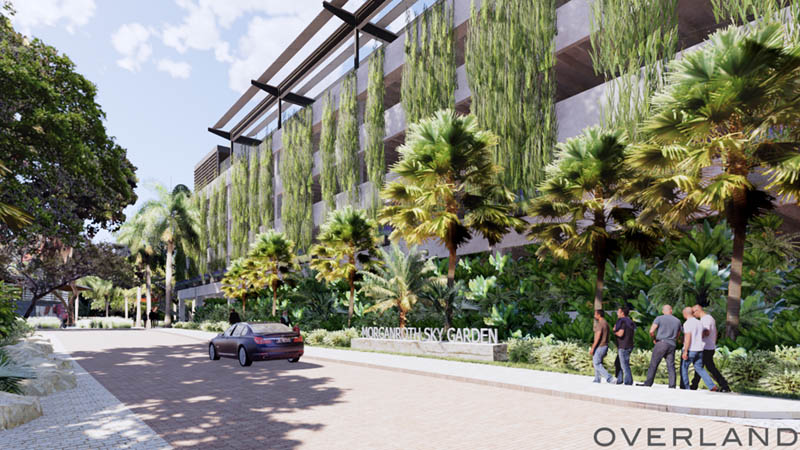 How has the design team leveraged Enscape to enhance the design process and remote collaboration?
Enscape has been integral to every stage of our design process for the Marie Selby Botanical Gardens project in Sarasota, Florida. Early on, Enscape enabled us to quickly, and with great quality, iterate the design and render in real time. This ensured the client and key stakeholders were able to see and understand the design from its earliest stages in the process and equipped our team to make informed design decisions faster and with greater confidence.
Mid-design, Enscape was used to head-off potential coordination issues and facilitate collaboration among our entire design team, including sub-consultants from across the nation, via web conferencing. We had coordination meetings with every major discipline (Civil, Landscape, Structure, Mechanical, Electrical, Plumbing, Lighting, Fire Protection) in which our entire design team would fly through the model with each discipline color-coded so we could find obvious (and not so obvious) modeling clashes and near misses – i.e. duct work colliding with plumbing pipes, structural beam colliding with duct work, etc.
Utilizing Enscape as a technical tool has enabled us to develop our drawings with greater accuracy between disciplines during the modeling phase and avert potential issues that may arise in the construction field.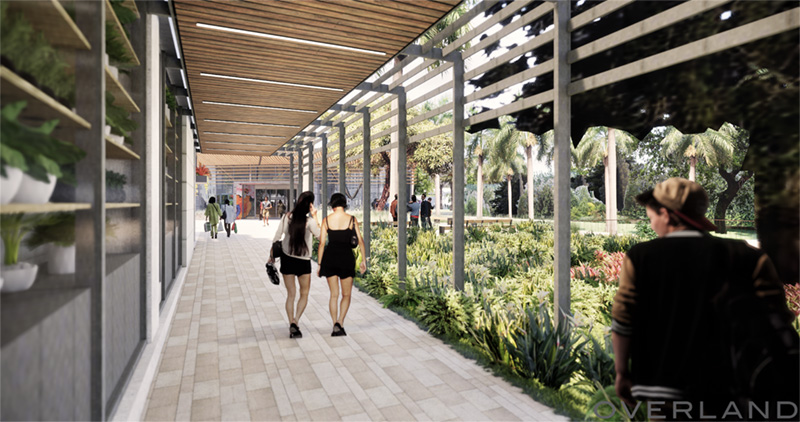 From the client's perspective, how has Enscape contributed to the success of the project to this point?
Enscape has been a critical component to the success of the project to date. Fundraising for a project of this magnitude is no easy task. The ability to provide timely, accurate fundraising materials has historically been difficult for many design teams as the rendering process can be long and expensive.
With Enscape, we have an efficient solution for equipping our clients with high-quality fundraising materials. It's been a real win-win. We improve our abilities to serve our clients as a mission-aligned partner and support their efforts to engage and secure commitments from donors!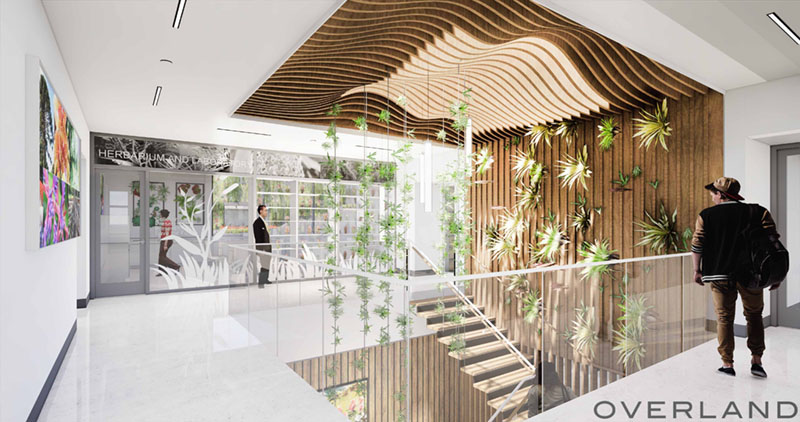 How has Enscape contributed to a better client experience and informed decision-making?
Early in the project design process, we walked our client Jennifer Rominiecki, President & CEO of Marie Selby Botanical Gardens, through the model to assess the quality of the design and give the design team approval to move forward. Following her first Enscape VR experience at 50% SD, Ms. Rominiecki stated, "What struck me most about being in the model was how harmoniously the plan worked with our land. It was so immersive that it greatly helped me understand that relationship."
How has Enscape helped you to facilitate communication and consensus with key stakeholders, civic leaders, and community groups?
The ability to understand, visualize, and relate to the scale and space of a project during the design phase can be challenging. Enscape has been essential to the approval process with the City of Sarasota. Enscape allowed us to present the design intent of the structure and communicate the scale of the project in ways we would not have been able to otherwise. This allowed our team to navigate the community engagement process in a meaningful way, especially to those citizens concerned about scale.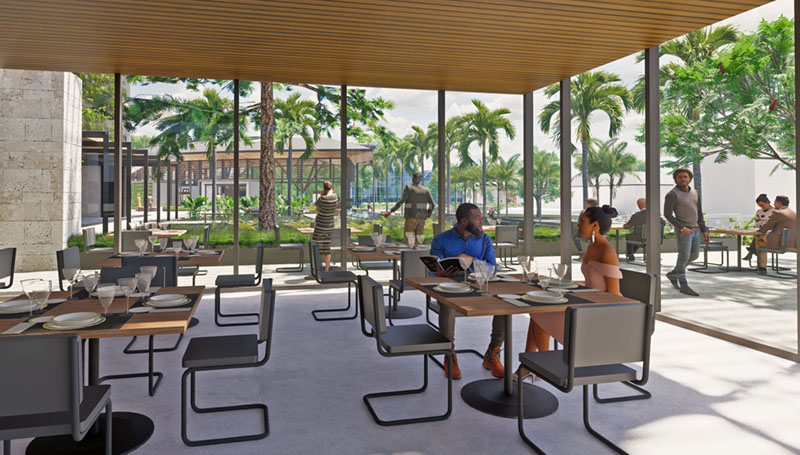 How has it contributed to Overland delivering on your brand promise of unlocking the embedded potential?
Having a graphically compelling visualization of the project that is generated in real time allows fast and efficient collaboration and is highly effective in soliciting responses to the design from the client, consultants, or even the internal design team.
As a design-first firm, this allows the best ideas to emerge, unlocking not only the embedded potential of our client's vision and the site, but also the people who create the project. Enscape is important to our integrated technology platform and helps us push the boundaries of possibility and potential throughout the design process.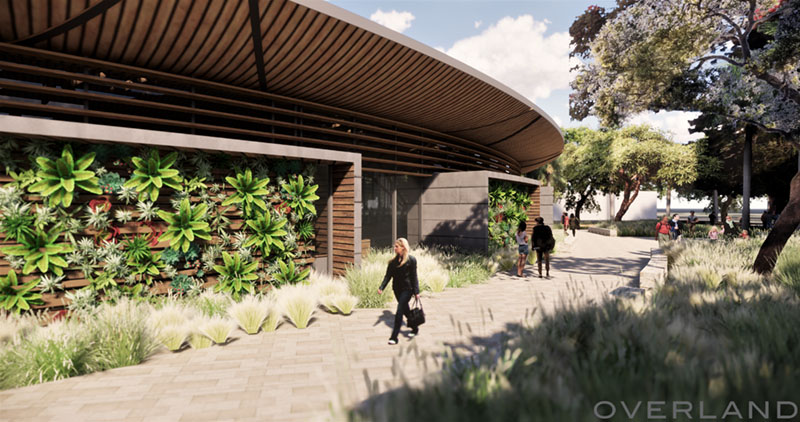 How has Enscape informed decision-making?
We are committed to being good stewards of our clients' resources and budgets. Having a graphically compelling tool allows teams to devote more time to advancing the design of the project and less effort on pure production, thus yielding greater efficiency and value in our projects.
As far as decision-making specifically, having a real-time visualization of the model allows full contextual visualizations of narrowly-focused design solutions. For example, when we are working a railing detail that has specific coordination requirements with an expressed structural frame, we can quickly see how various design solutions look in the context of the larger architectural vision of the project. This allows good ideas to move forward.
Watch this on-demand webinar and hear more about Overland Partners' Marie Selby Botanical Garden project.