Real-time visualization is now possible within Vectorworks 2022, thanks to the latest release of Enscape.
Now architects and designers can enjoy the new Enscape features launched with Enscape 3.1 right inside of Vectorworks 2022 - including the new Material Library, Simplified Assets, Panorama Gallery, and support for NVIDIA DLSS. If you're an existing user, download the Enscape Service Pack and start using Enscape for Vectorworks 2022 today.

If you're not yet using Enscape and would like to see how it works - try it out for free!
Introducing Enscape for Vectorworks
Enscape enables Vectorworks users to render and visualize their projects with incredible ease. As Enscape plugs directly into Vectorworks, no importing or exporting of files is required, allowing you to model and visualize at the same time.
When you work with Vectorworks and Enscape, you can export various types of media in order to clearly present your ideas with colleagues, clients, and stakeholders. Users can produce white mode visuals, realistic still renderings, 360-degree panoramic views, videos, and much more with very little effort.
It's also possible to walk through your project either on-screen or via virtual reality - an increasingly popular way to check for clashes and to review and showcase a project in a real-life environment.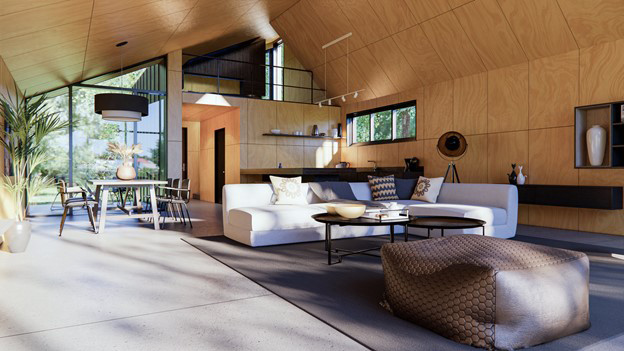 To learn more about the advantages that Enscape offers your Vectorworks design workflow, check out this article by Jonathan Reeves and George Wain:
Jonathan Reeves will also be presenting his session "Design and Visualization with Vectorworks and Enscape" at the Enscape user event, ENVISION 21, on September 29. To register for the free event, visit the ENVISION 21 website.
Get started with Enscape for Vectorworks 2022
Over 200,000 unique monthly users enjoy using Enscape today. To see how effortless it is to render and visualize with Enscape for Vectorworks 2022, try it out for yourself with our free 14-day trial.