📢NEWS: A new version of Enscape is now available. Discover Enscape 3.4.
---
In version 2.5, we have added new features and overall improvements to optimize your Enscape experience. Let Enscape 2.5 take your design to the next level: streamline your workflow and impress your clients with one click.
Read on for a full overview of the updates and developments included in this release.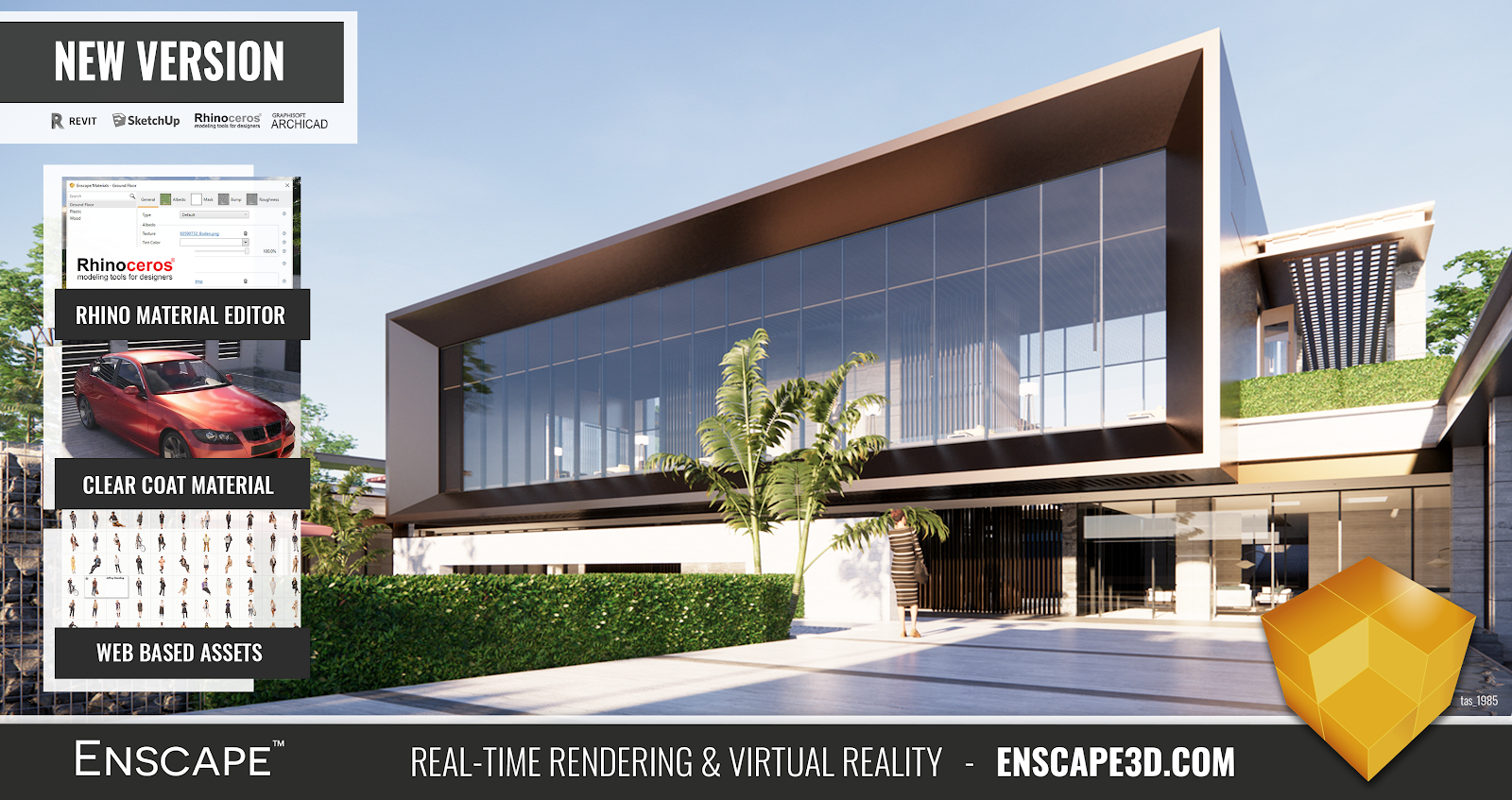 Overview of new features and settings
The Asset Library is now web-based, to keep your download time low. We have also greatly expanded our asset categories and added new, detailed content. Find what you are looking for even faster with our improved search tags!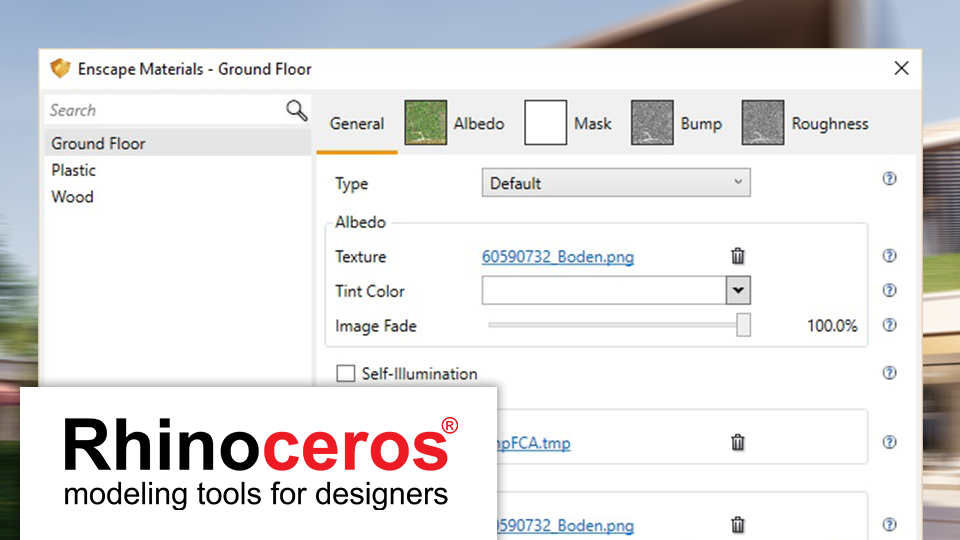 Now it's easier than ever to fine-tune your materials in Rhino. The new Material Editor for Rhino lets you create materials specifically for your Enscape model and gives you a handy overview of all the materials applied.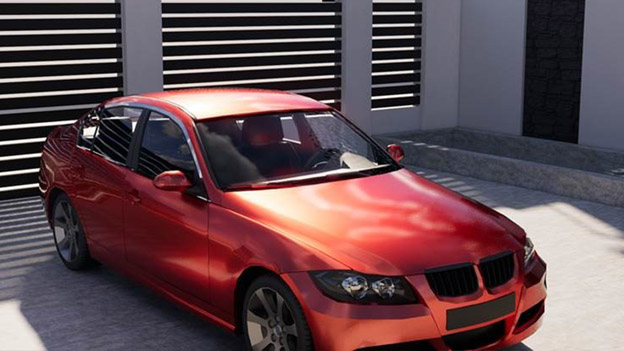 New Material: Clear Coat
Check out this stunning new material option to optimize the look of your cars and enamel items. Use it to imitate automotive paint, or the high gloss of varnished wood. Take a look here
Smoother path and rotation and improved usability: The Enscape Video Editor has been refined to make your video creation even faster.
Additional features:
Improved lighting performance and artificial light shadows
Shadow sharpness setting
Enhanced fog settings
Increased grass rendering distance and performance
New horizon presets
SketchUp 2019 support
Improved outlines
Textures in off-screen reflections
Increased max texture resolution
Easy to use
No additional software needs to be learned – simply install the Enscape plugin and walk through your projects with only one click.
Easy presentations
Present your project in different phases of the workflow. Use the Enscape plugin together with Revit, SketchUp, Rhino or ArchiCAD or export an (web) standalone file of your project.
Fast rendering
No long waiting times until your visualization is finished: Enscape renders your project within seconds and generates on average 50 images per second.
No cloud
Uploading data to the cloud is not needed. With the direct integration into Revit, SketchUp, Rhino and ArchiCAD, Enscape gets all the data directly from your CAD.
Real-time feedback
With the live link between Enscape and the CAD software, all changes that you do in Revit, SketchUp, Rhino and ArchiCAD are immediately visible in Enscape. Explore every adjustment right away.
Together with the Oculus Rift, HTC Vive or Windows Mixed Reality, you can virtually walk through your project in Enscape. Experience your work as if it was already built.