By 2028, the AEC industry is projected to more than double what it was in 2020. The impressive outlook is attributed to many factors, among them the industry's resilience and willingness to evolve to meet changing needs.

Architects and designers rose above pandemic and economic disruptions by finding new ways of working and meeting demands like that for greater sustainability.

Today, economic uncertainty and increased pressure to get ahead add to their challenges, but hard work and perseverance have revealed exciting new opportunities.

Here are 5 of the most promising opportunities ripe for the taking.
Maximize the power of virtual reality (VR). It goes well beyond visualization
During the pandemic, virtual reality played an invaluable role, providing clients with immersive experiences that enabled them to see and feel the intent of the design when they couldn't actually be in it. Architects and designers soon realized that VR offers far wider and deeper powers.

VR provides an effective way to share design progress while engaging participants throughout the entire design process, even from the start. It helps clients better understand and more confidently share their opinions to better aid in decision-making, resulting in better outcomes in less time.

And that's just the start of its potential. The immersive and visually intuitive nature of VR can serve as an effective tool for the context-specific sorting, accessing, and analysis of any data associated with building design, delivery, and operations. The technology can be embedded into existing workflows and applied to all types and scales of projects.

Looking for a hot new market? Check out conversion and renovation
The shift to remote work created record high commercial vacancy rates around the world. What's to become of all that office space? It's revealed an exciting opportunity—a need for creative solutions to adapt buildings to the changing needs of their occupants.

The Wall Street Journal reports that there are nearly 1,000 relatively new office buildings ripe for residential conversation. Designers have an opportunity to address the hurdles, like building codes and zoning, and to create layouts and structural systems to give the commercial buildings new purpose.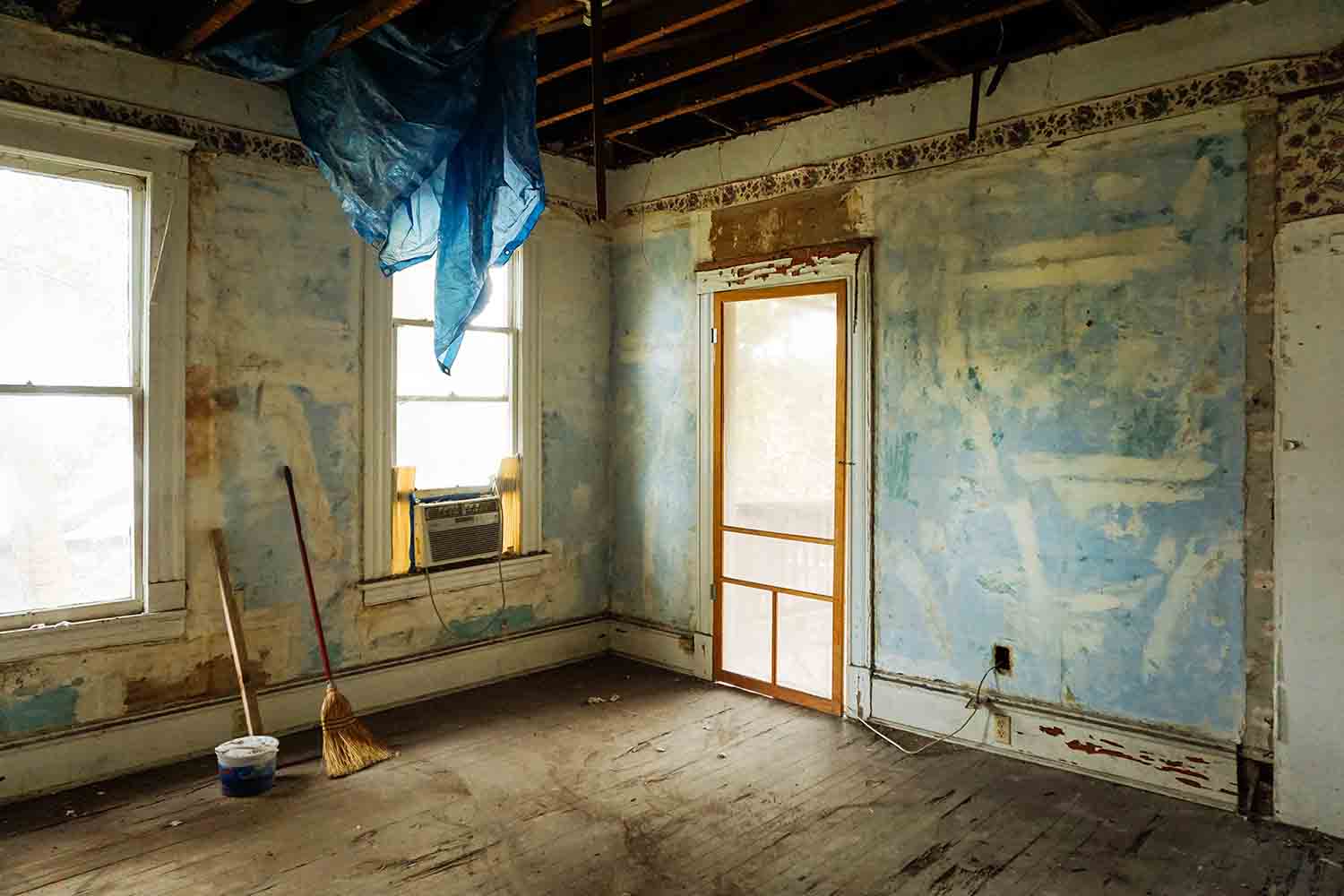 Embrace the collective intelligence of the design team through better collaboration
One of the biggest takeaways from social distancing restrictions in the AEC industry is the criticality of collaboration. In fact, 68 percent of architects and engineers now consider it critical to their work.

It's for good reason, and it's especially important during economic downturns. When everyone involved in a project works together from the start, they can generate designs, ensure sustainable choices, avoid costly mistakes, and spend less time fixing mistakes. In short, collaboration cuts time and costs and maximizes results.

Cloud-based data sharing and management solutions make it easy to collaborate and visualize design and end products, regardless of location.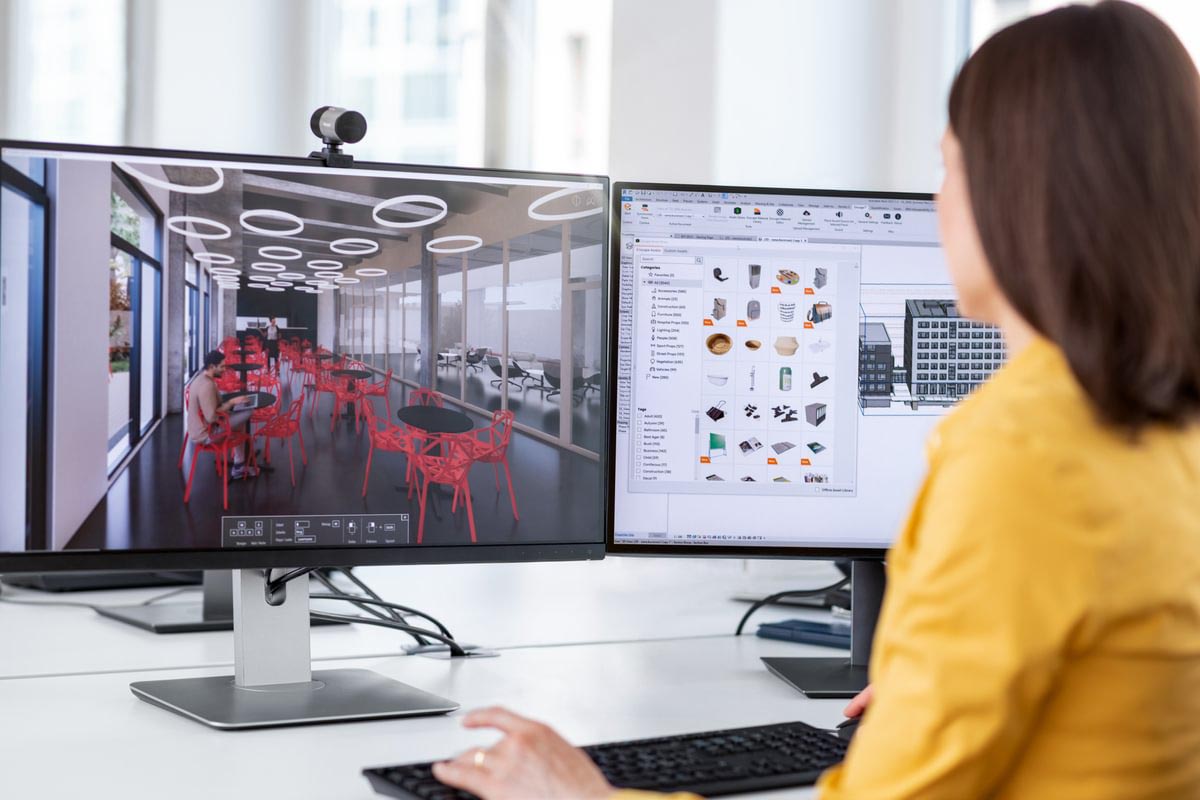 Oana Bucerzan, Scopebox, using Enscape
Leverage interior designers to ensure ethical decision making
Supply chains and the ethical issues involved in building materials have come under the spotlight, and customers have become increasingly concerned with using ethically sourced materials in their projects.

Architects have a powerful aid at their fingertips—interior designers who can ensure sound decisions through their selection of interior finishes. They can ensure materials and manufacturers meet ethical standards and factor in the environmental impact of a material choice, along with aesthetic, social, and economic impact considerations.

Technology like Building Transparency's Embodied Carbon in Construction Calculator (EC3) can help by aiding the rapid identification of material environmental performance and offering more sustainable choices.

Minimizing carbon is mainstream
Climate change has reached code red status, and now, even homeowners want to minimize their impact on the environment.

While we may be a ways from meeting the goal of net-zero carbon championed by the AIA 2030 Commitment, designers and architects have new opportunities for reducing operational carbon emissions and the carbon embodied in a project's building materials, regardless of project size.

Start by ensuring cross-team collaboration in your carbon reduction strategies. For example, the use of mass timber for a building's structure, which reduces embodied carbon relative concrete, requires significant input from architects, structural engineers, and fire safety consultants.
---
Interested in more insights and tips to help you work smarter and embrace new opportunities? Check out this webinar recording with Roderick Bates (Head of Integrated Practice, Enscape) and John Cays (Associate Dean for Academic Affairs, NJIT) - The Trends Set to Impact the Future of AEC.