Our last asset package for the year for the Windows OS provides adjustable props and scanned 3D people based in a hospital and laboratory setting.
These new assets are ready to drag and drop into your healthcare-themed renders 🏥.


Now available in the Enscape Asset Library
We had a lot of fun scanning this latest collection of assets 😁. You'll find doctors, nurses, patients, laboratory staff, and hospital props that you can use within your medical-themed visualizations.
Remember that you can also adjust the color of certain clothing and assets to get the right look and feel with our adjustable assets.

Furthermore, and not healthcare-related, we've added a few vegetation items, including lavender cotton and wild sage.
This new collection of assets includes:
29 people assets ideal for your hospital and laboratory scenes

59 adjustable hospital props
24 vegetation assets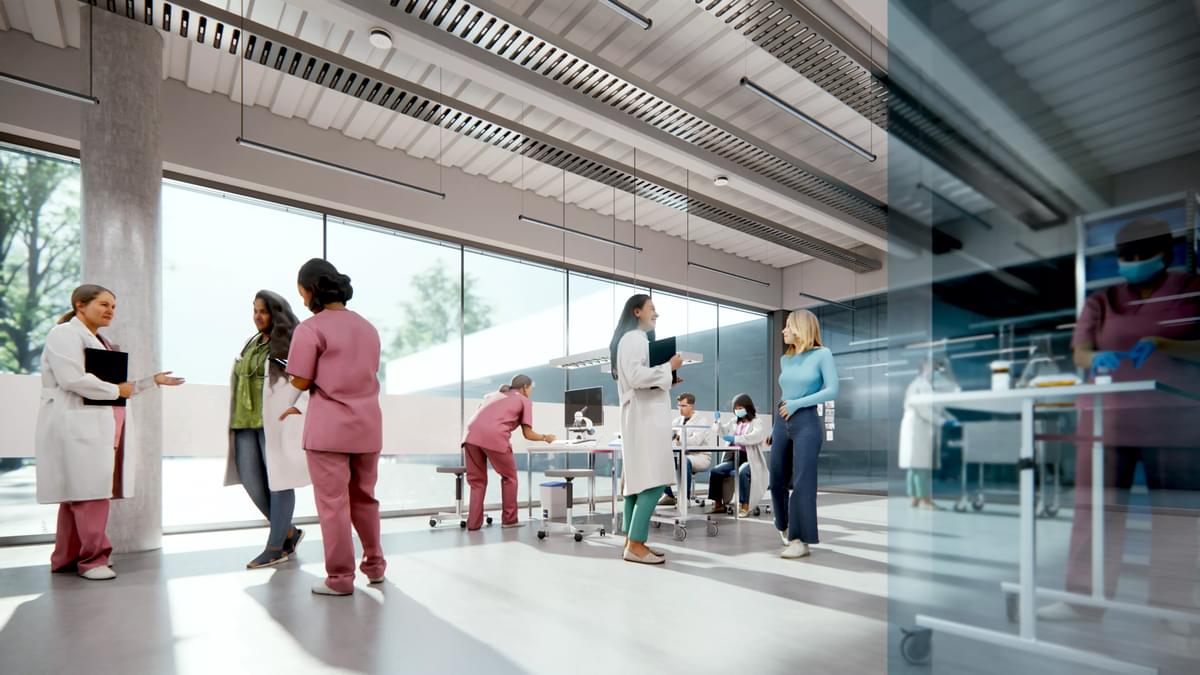 Access the new healthcare assets
If you already use Enscape 3.5, you will automatically see the new assets in the Asset Library. (If you use the offline Asset Library, you need to download the new assets by unticking and ticking the checkbox).
If you are not yet on the latest version of Enscape, upgrade for free to Enscape 3.5 to access the new healthcare asset package. You'll also be able to access the new 3D bathroom assets and furniture assets that we recently added.
Upgrade to Enscape 3.5
If you have yet to experience how easy it is to review material options and explore your rendered designs with our integrated plugin, we invite you to try Enscape for free. Sign up today and start effortlessly producing renderings in real time!