Even though we have only recently released Enscape 3.5, which came with over 1,000 adjustable assets, we have just expanded the asset library even further for the Windows OS!
In fact, you can get used to this, as we will be releasing a new set of assets regularly throughout the year for you to enhance your design scenes with 😍.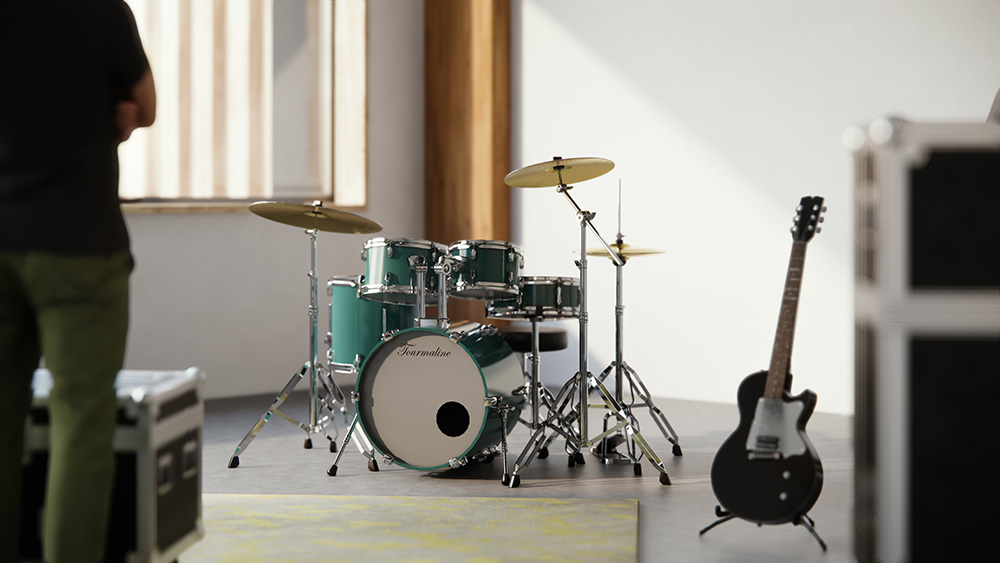 A new regular supply of assets
This first asset package includes 15 new 3D-scanned people and 139 adjustable assets.

Highlights include:
New

unique people

assets, including people we met at tradeshows who volunteered and were excited to be scanned and become part of our Asset Library!
Two people assets with variants that change from wearing glasses to sunglasses 😎.
An array of new accessories including education-themed assets such as learning and musical instruments 🎺.
If you're already using Enscape 3.5, you don't have to do anything to access the new assets as they are automatically added to the Enscape Asset Library.
Please note: if you are using the offline asset library, you need to download the new assets by unchecking and checking the checkbox.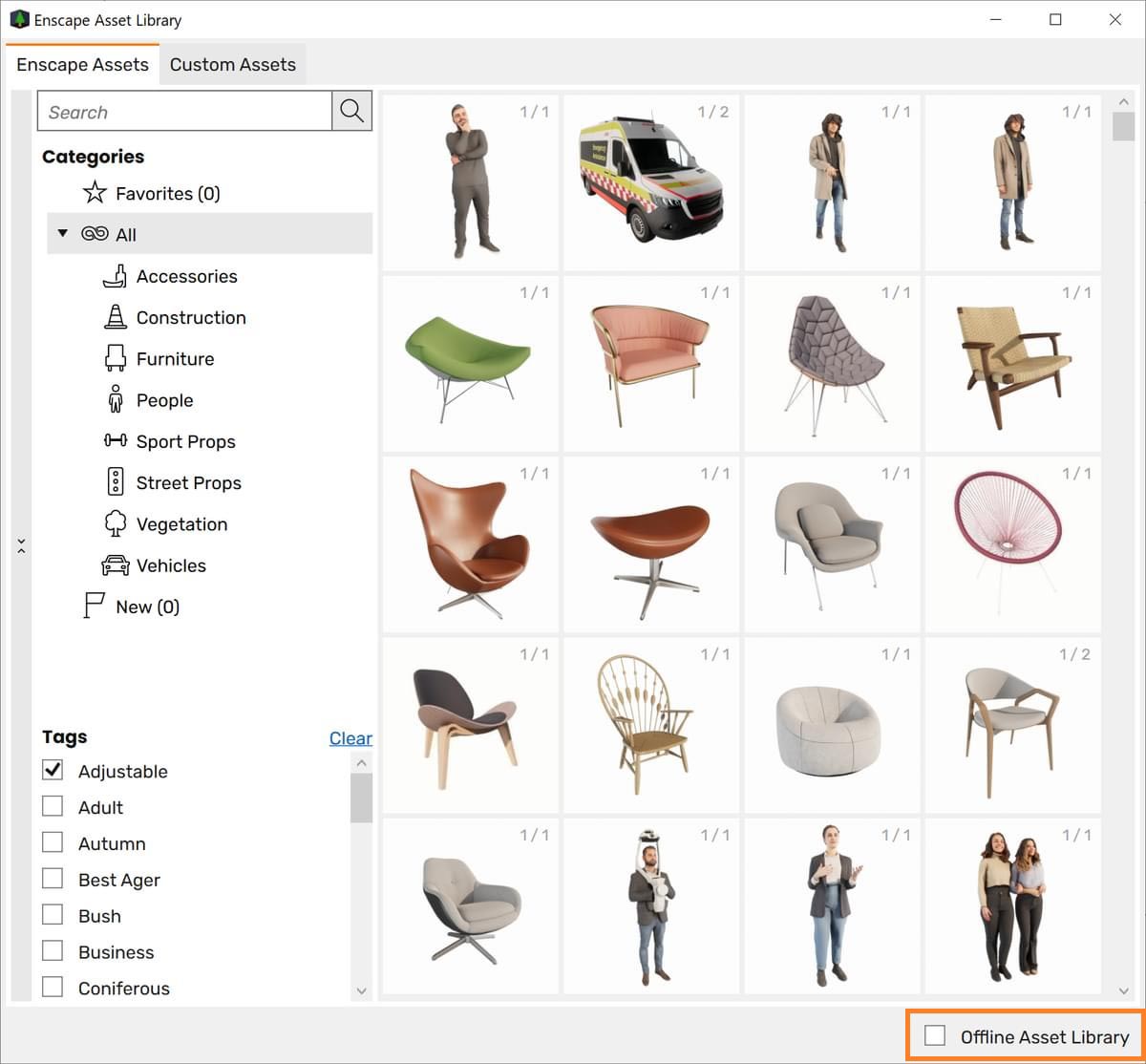 An overview of what's new in Enscape 3.5
The latest release includes the following new and improved features:
Over 1,000 adjustable assets: A selection of assets with variants and assets that allow color and material customization.
Improved mirror reflections: Shading quality improvements for mirror reflections.
Improved indirect lighting: Quality of lighting improvements for interior scenes.
People asset package: 93 unique people added.
Alpha channel export update: Semi-transparent materials included with alpha channel exports.
Orthographic view update for Revit: Same views in both Enscape and Revit.
Certified SpaceMouse support: Customize mouse controls through shortcut buttons.
Layer assignment of assets in Rhino: Place assets on a selected layer.
Account access: User area added to the Enscape toolbar for faster access to panorama galleries and uploads.
Revit 2024: Support for the latest version of Revit.
Fill your design scenes with the new assets
If you're already an Enscape user, remember to upgrade to the latest version for free to enjoy the new assets.

If you haven't already tried Enscape, we offer a free 14-day trial so you can experience a fast and easy way to visualize as you design.