With a new year starting, now is a prime time to reevaluate and consider what you can do to stay motivated and productive in 2023.
As part of a #backtowork series we launched back in September, we asked the question: How do you stay motivated and inspired?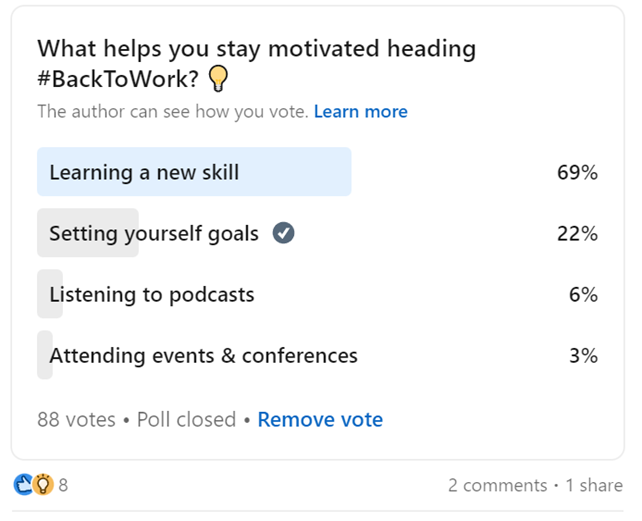 Keep reading to hear our best productivity tips and ideas for staying motivated and inspired throughout 2023!
Productivity tips for architects and designers
Let's get real for a moment. In a profession where 50+ hour weeks are considered the norm, burnout is a serious job hazard. Bob Borson, co-host of the Life of an Architect podcast, found that 86% of architects polled have experienced burnout in the last 12 months.
So clearly, finding ways to manage your time and take care of your health are paramount if you want to thrive, and not just survive, in 2023!
Here are some tried-and-tested recommendations from fellow architects and designers:

🕑 Track your time: Before you can make improvements, you need an accurate picture of where your time is actually going. Try tracking your time for a week with an automated time tracker like Clockify, RescueTime, or Harvest.

🗓️ Create a system: Whether it's a Kanban board, Gantt chart, time blocking, or a good old fashioned to-do list, find a task management system that works for you and stick to it. Some helpful (and free!) online tools you can use include: Google Calendar, Google Tasks, Todoist, Zenkit, Asana, Monday, Trello, and Workflowy.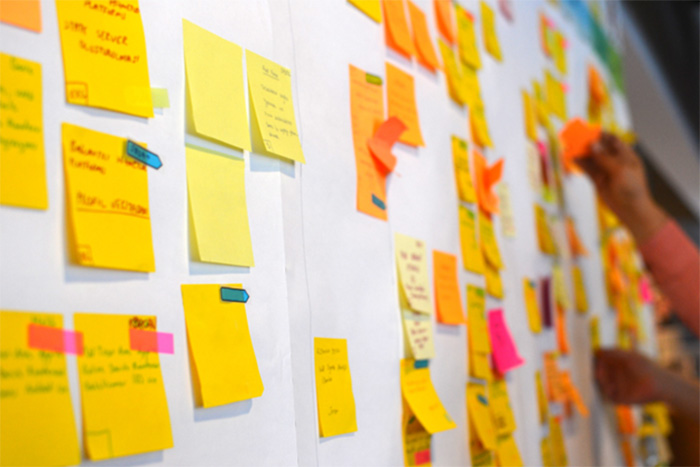 Project management methodologies like Kanban can help you regain control of your time.


🚫 Eliminate distractions: Checking your email every time you hear that "ping!" is costing you, big time. This Harvard Business Review article shows that it can take 20+ minutes to regain momentum following an interruption. Try to block off times for deep focus work, where you limit yourself to one task at a time.

🌴Take a break: Sometimes the most productive thing you can do is know when to stop. Sarah Causey, Manager of Design Technology at Flad Architects, shares how breaks boost her productivity:
When I'm feeling uninspired or frustrated with a task that isn't working, I find it's best to step away from it. Go for a walk or take 30 minutes for your hobby if you're wfh. Then come back to the problem with fresh eyes. Our brains were never meant to be at peak performance all day long. Think like a pro athlete and make sure that rest is built in so that when you need to pull out that peak performance, you have the energy to do it.
Sarah Causey, Manager of Design Technology, Flad Architects
Learn a new skill
Learning a new skill was top of the list for motivation boosters in our
poll
. And it's a great choice - the feeling of accomplishing something new builds confidence and is a powerful motivation boost. From a neurological perspective, learning a new skill is also
great for your brain
, as it creates new neural pathways and speeds up brain activity.
So, what are some of the best skills you can pick up as an architect or designer?
💼
Business skills
: Make yourself indispensable by diving into the business side of architecture and design. You could take a look at
Monograph's blog
for some great reading on architectural practice operations, and the
Well-Designed Business
podcast for some amazing insights on how to build a successful interior design business.
💻
Computational design
: Stay at the cutting edge of design and differentiate yourself by getting to grips with computational design technology.
Think Parametric
offers a range of courses and certifications to learn the basics of parametric design with software like Rhino, Grasshopper, and Dynamo.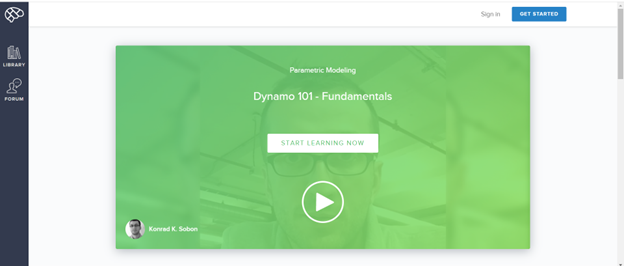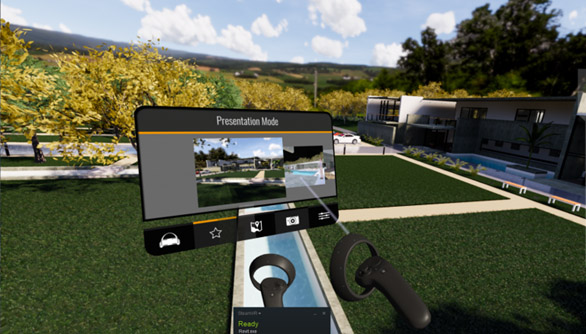 Take your presentation skills to the next level with Enscape's one-click VR

solution.
🎈Something fun: A new skill could blossom into a whole new hobby that helps you refresh and unwind. Why not try artisanal bread making, photography, or learning a new language in anticipation of some serious post-pandemic travel!
Set yourself goals
Goals can help you step back and look at the bigger picture. Where do you want to be in 5, 10, or 20 years?

Whether you're working towards becoming a licensed architect, landing some amazing projects, or starting your own practice, keeping the end in mind is sure to boost your motivation when the going gets tough.
Remember that imagination is so powerful. Imagine where you want to be starting the year off January 1. If you can see it, then you can work towards it. Even if you land shy of your imagined point, you will have made progress, and progress and growth is really the ultimate goal.
Sarah Causey, Manager of Design Technology, Flad Architects
Tune in to podcasts, blogs, events, & conferences
And finally, keep that inspiration tank topped up by tapping into the architecture and design community.
🎧
Plug into a podcast
: Check out our roundup of some of the
best architecture, design, and engineering podcasts
for some ideas, and let us know if you have a favorite.
🖥️
Explore new blogs and magazines
: There are so many great blogs and magazines out there that cover the latest trends, projects, and industry news. Here are over 25 of the most-visited
architecture and design blogs and magazines
.
🧳
Attend a conference
: Travel, networking, and killer keynotes make for an amazing combination. There are a few
upcoming events
like
AU 2022
in New Orleans,
SketchUp Basecamp
in Vancouver, or
BILT Europe in Valencia
that Enscape will be attending. Be sure to pay them a visit!
👋
Connect with your team
: If you've been missing the camaraderie of your workplace, maybe it's time to head back into the office or organize a casual meet-up to see your teammates.
Thanks so much for reading our top productivity and motivation tips - and here's to a great year!