Architecture Plus Information (A+I) is an architecture firm based in New York City specializing in bespoke workspaces, office buildings, flagship retail, and real estate developments.
The firm has a track record as an early adopter of new technologies. They are known for their work on advancing BIM for design work and were one of the earliest adopters of Enscape.
In the last decade, A+I have won over 30 awards. And last year, the firm was the first to win a prestigious Best Of Year Award for a project entirely designed and developed with Enscape for Revit. Best of Year is an international awards program recognizing design excellence and is organized by Interior Design magazine.
We sat down with Pieter Schiettecatte, Director of Design Technology at A+I and a well-known member of the Enscape community, who has led the firms' adoption of BIM and real-time rendering.
A+I was among the first adopters of Enscape. What made you choose Enscape?
When we first started to experiment with it back in 2016, Enscape was still a small startup. At the time, we were integrating Revit into our early design pipeline and were looking for a way to intuitively 'walk through' the project. That first-person perspective has always been essential to our design process and the way we communicate with clients and stakeholders.
So, perhaps surprisingly, it was Enscape's intuitive navigation and its ability to run in-sync with Revit that caught our attention, although the visuals were of course a very welcome bonus.
The concept of real-time rendering was still very new and a lot of people in the industry were skeptical, convinced that it would never overtake the offline renders. We understood their skepticism but also recognized the huge potential and believed Enscape was best positioned to disrupt the industry, so from the beginning of 2016, we started to roll it out to all our design teams. At the time this was not without risk, but it has paid off tremendously. With each new version of Enscape we've seen the industry embracing Enscape more and more, with 85 of the top 100 architecture offices now using Enscape in their workflows.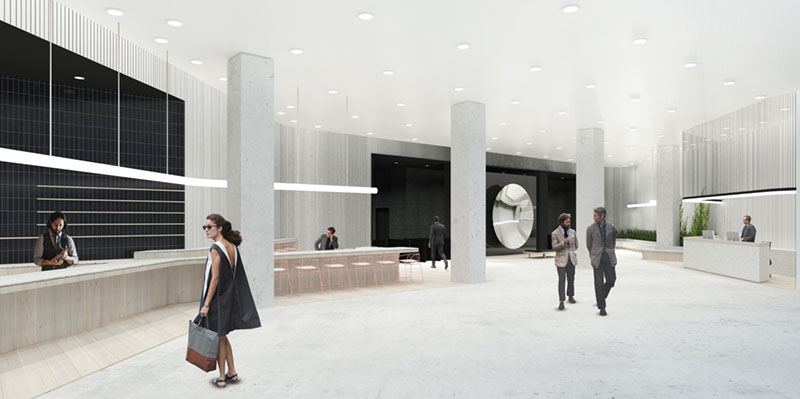 Render created by A+I in Enscape early on in the adoption process.

Has your use of Enscape changed over the years?
In the beginning, we were really focused on a conceptual (stylistic) visual style. I remember working intensely with Thomas Willberger (one of Enscape's founders), iterating the outline feature, a critical component for conceptual visualization.
But within a year Enscape had become good enough for us to also render out realistic renderings for client presentations, although at that time (around version 2.0) we were still spending quite a bit of time post-processing the images so we could only put out a handful of images for every design stage.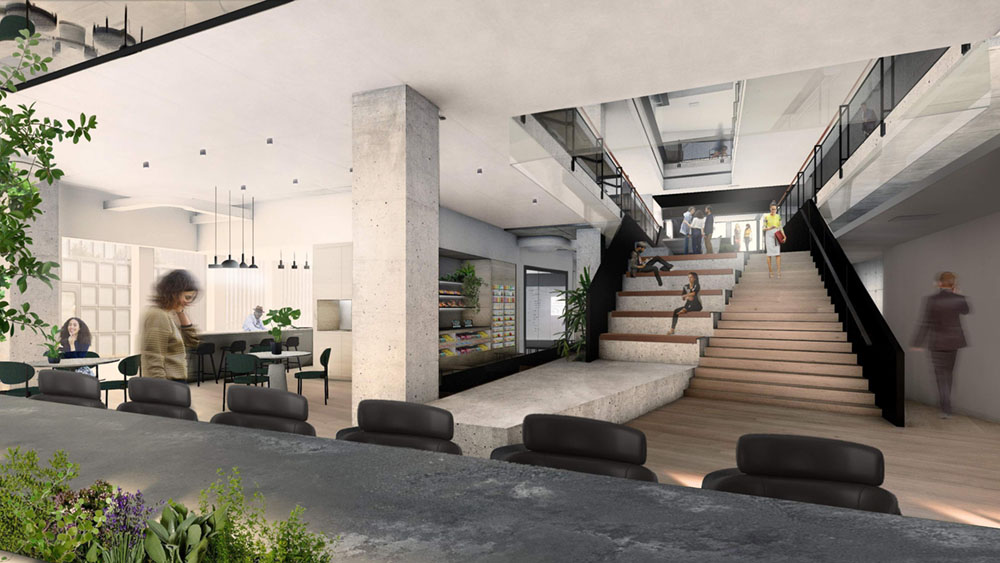 Example of A+I's intermediary Enscape adoption phase (realistic image, but with a lot of post-processing in Photoshop)
With each new version of Enscape, the need for post-processing has gradually reduced, most notably with 2.4 when assets were released. This has really democratized visualizations. Today we do high-end visualizations even for internal presentations. It is now feasible to visualize every little corner of a project. It is not unheard of to have 50 high-end renderings for one presentation and have them all updated a week later. That kind of speed and efficiency was just unthinkable a few years ago.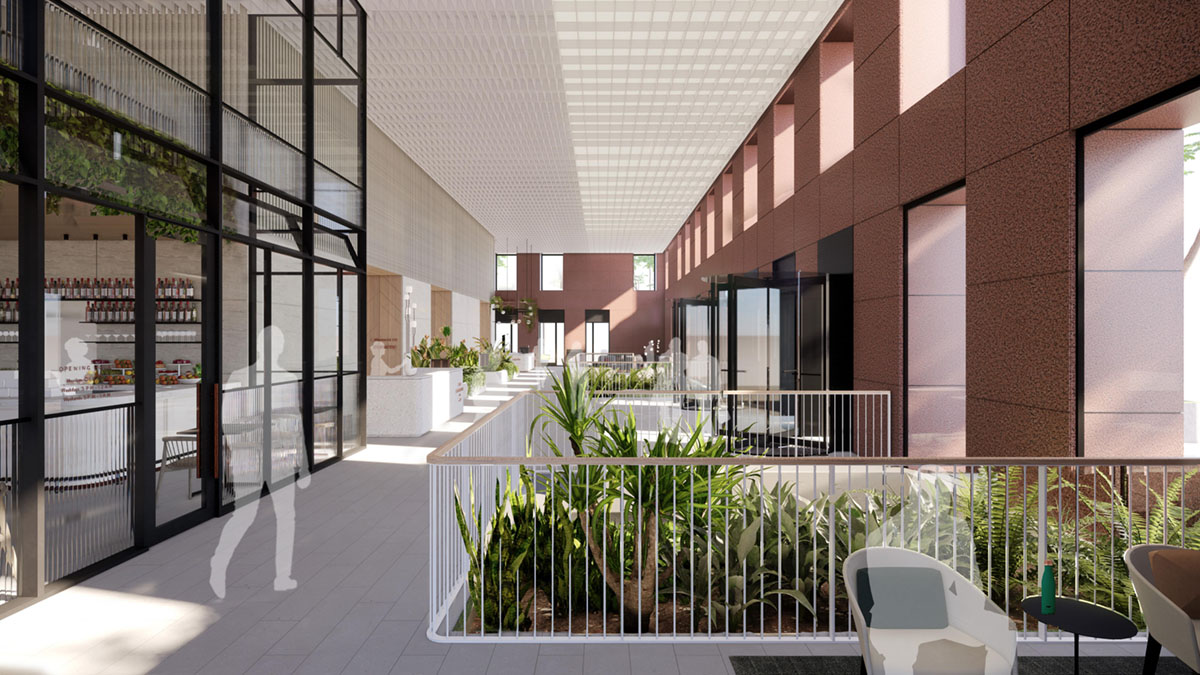 Render created in Enscape by A+I, with little to no post-processing.
How has Enscape influenced the way you work on projects?
One of the biggest things is how Enscape allows us to engage more with our clients and stakeholders, and also internally in the design teams. It allows us to tell a compelling story of how the project will be experienced when built. One of Enscape's greatest strengths is that it allows you to tailor the presentation format to the client: some clients prefer a traditional sit down with slides, others prefer video or more commonly live walk-throughs of the model, while others want to experience it in VR. We take great care of tailoring the presentation methods, so the technology disappears, and the focus is on the story, not the format.
The fact that Enscape is available on multiple platforms (Revit, SketchUp, Rhino, Archicad, Vectorworks) also means we are not locked into one tool. It means that we can use the right tool for the job and not have to worry about differences in visual style distracting from the story we're trying to tell.
Lastly, it's been very valuable in allowing us to visualize a project at any moment. It used to be that if we wanted to present the visual impacts of a design alteration during construction, we'd have to wait a week and invest time in creating a rendering from scratch. Now every decision, even the tiniest details, can be fully tested beforehand in Enscape to make sure they meet our standards.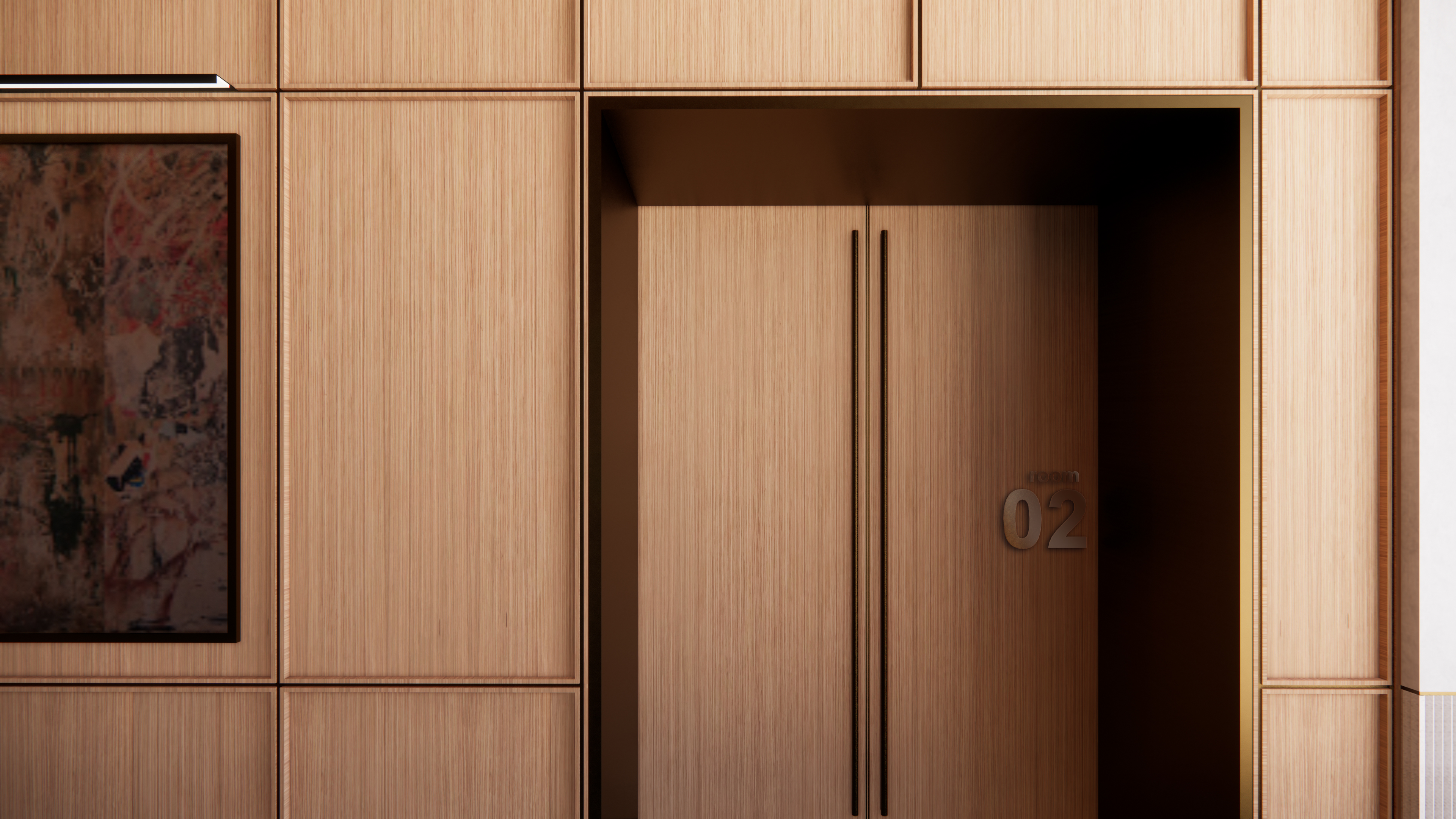 Analyzing the smallest of details is easy with Enscape, since the renderings are so quick and easy to produce. Pieter and team therefore use them as a tool in their design process, and not just for external communication.
How has the interaction with the Enscape team been?
We collaborate with multiple big-name AEC software companies and Enscape has been by far the most responsive to customer feedback. Often, only weeks after reporting a bug or feature request, Enscape already has a new build out or new assets in the library. That kind of responsiveness is really unheard of in the AEC industry and I feel that's definitely a cornerstone to Enscape's rapid climb to the top.
Tell us about the internal tools that A+I have developed and recently shared with the Enscape community
For all the features that were added in the few last years, there was still one piece of the puzzle missing for us: custom render assets, which was especially a bottleneck for our Revit pipeline, where we had to rely on imports to make our renderings more compelling. The process was labor-intensive; the quality sub-par, and impact on performance was considerable.
Our first approach was to catch the standard Enscape assets when they were automatically cached from the cloud and override them with our own custom content before they were rendered. With a bit of reverse engineering, studying the gltf specs and a healthy amount of trial and error we had our first custom asset working in a few days. We emailed that first asset (a Peloton fitness bike - we are designing their new headquarters and two flagship studios in New York and London) to Thomas Willberger at Enscape, who luckily shared our enthusiasm and connected us with Christian, one of the developers who worked on the assets feature. In the coming weeks, Christian was very generous with his time in helping us further optimize our workflow.
Soon our design teams were putting in more and more requests for custom assets. It became so overwhelming that we decided to build a tool in C# (the "A+I asset creator for Enscape") to speed up the creation process. At that time, we also added the ability to have custom outlines based on an .obj file, a highly requested feature by our designers.
Although it was a workaround, we felt that with the creator tool, the workflow had become mature enough to share with the community and others in the industry could benefit. We weren't certain how the Enscape team would react (after all, we'd be showcasing an unsupported workaround that would require users to tinker with their install files), but to our relief, they loved the idea of sharing this with the community. Soon after, we published the asset creator tool as free open-source software together with a couple of tutorials (how to create a custom asset, how to create custom vegetation).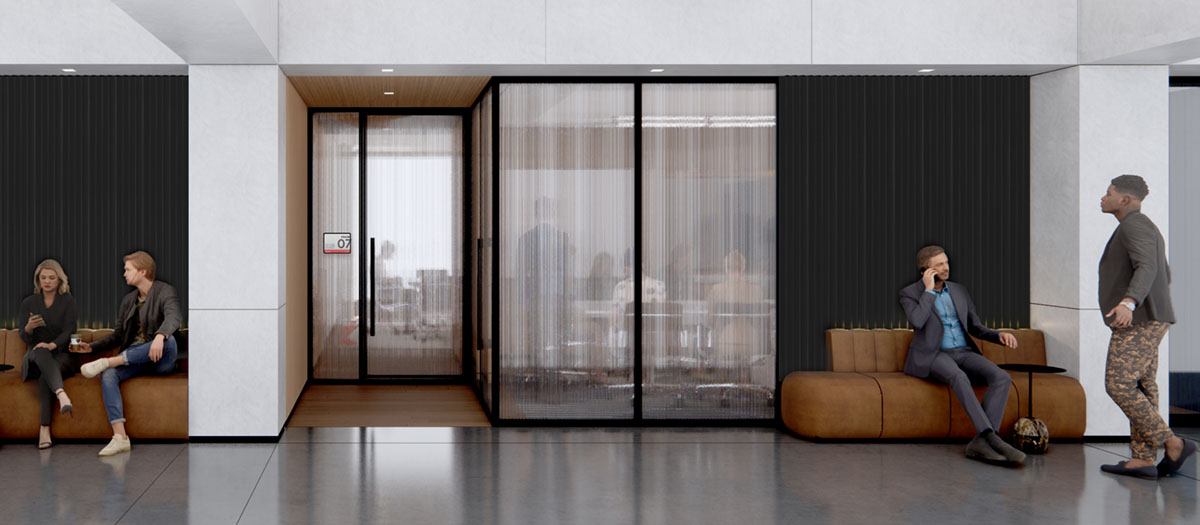 Render created by A+I with a leather banquette custom asset
Thank you for sharing Pieter! It's great to see users sharing their expertise and workflows. The Enscape community seems to have really embraced your workaround.
It's not a straightforward workflow to roll out, but to our surprise, many offices have started to implement it into their pipeline. Some have even shared their libraries.
We're happy that people are finding our workaround useful, but we're also very glad that Enscape has added official support for custom assets to their roadmap.
How do you think the industry is going to evolve in the years to come, and how would you like to see Enscape react to that?
The obvious trend that's on everybody's mind today is of course the increased prevalence of remote working. Luckily Enscape is already perfectly suited for that with one of the most flexible and easy-to-use license structures in the industry.
We also feel the desire for customization is going to increase further. Not just in terms of designs tailored to the clients, but also in terms of tailoring the visualizations to the client and context. One way that Enscape could react to this is by allowing users to override the materiality of stock assets. That way we can custom-make and tailor a look for a project without the modeling investment that typically comes with that.
It would also be very interesting if Enscape could set up a sharing platform for custom assets like the SketchUp Warehouse.

A big thank you to Pieter Schiettecatte from A+I for sharing his Enscape story with us. If you'd like to connect with Pieter, you can find him on LinkedIn.

If you have an Enscape story you'd like to share with us and the wider Enscape community, please get in touch by emailing Gemma Da Silva at g.dasilva@enscape3d.com.