Education is an integral part of our lives. For students of all ages, it enables them to acquire new skills and enjoy new experiences and opportunities.

At Enscape, we understand the importance of supporting both students and educators throughout their learning and teaching. We are therefore excited to announce big improvements to the Enscape Educational Program, effective immediately.
Educational changes at Enscape
To make it easier for students and educational institutions to access real-time rendering and virtual reality with Enscape, we have simplified our offer for the academic market. Available immediately, all Enscape educational licenses are free of charge!

What's more, licenses are now valid for 24 months instead of six and can be renewed when needed. This means that students and educators can now obtain Enscape with greater ease and use it for much longer than ever before.

Enscape is also offering a free solution for the classroom, removing the barriers for use and making real-time rendering and virtual reality available to educational establishments around the world.

Find more information and details on how to apply for your free Enscape student or classroom license on our new Education web page, EDU X.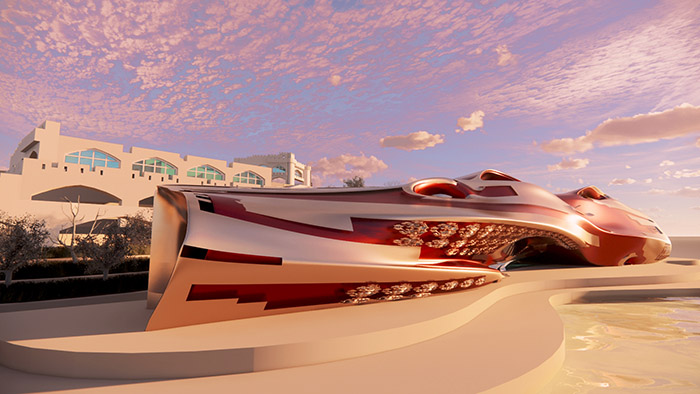 Rendered by Roberto Conde, a student at RMIT University, Melbourne
Exploring designs at the American University in Dubai
Students and educators are using Enscape around the world to visualize their designs and explore them in VR. Here we take a look at some real-life examples.

At the American University in Dubai, Professor of Architecture, Alex Albani, uses real-time visualization and virtual reality with his students to help them better understand their projects.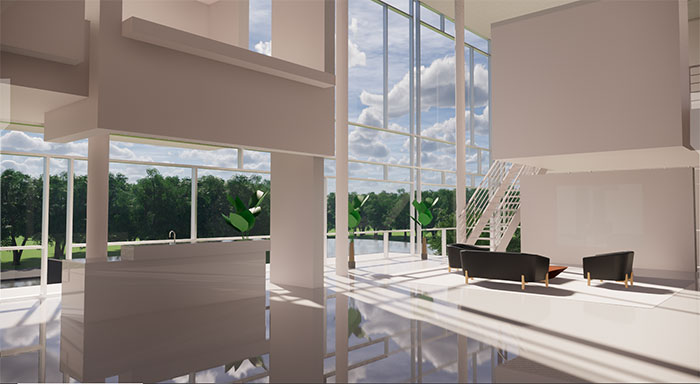 "In the words of one of my students, "Enscape VR allows me to understand my own mistakes. I now know what to fix. I wish we knew about this from the start of the semester, and not at the end. This tool is extremely useful throughout the design process".
"As a professor, I was pleased when my student remarked on this while virtually walking the class through her project. She was experiencing her project 1:1 while the class was observing her experience on the computer monitor. We now use Enscape VR to also study historical landmarks and even promote architectural tourism in Dubai. We look forward to getting into AR and MR as the next step."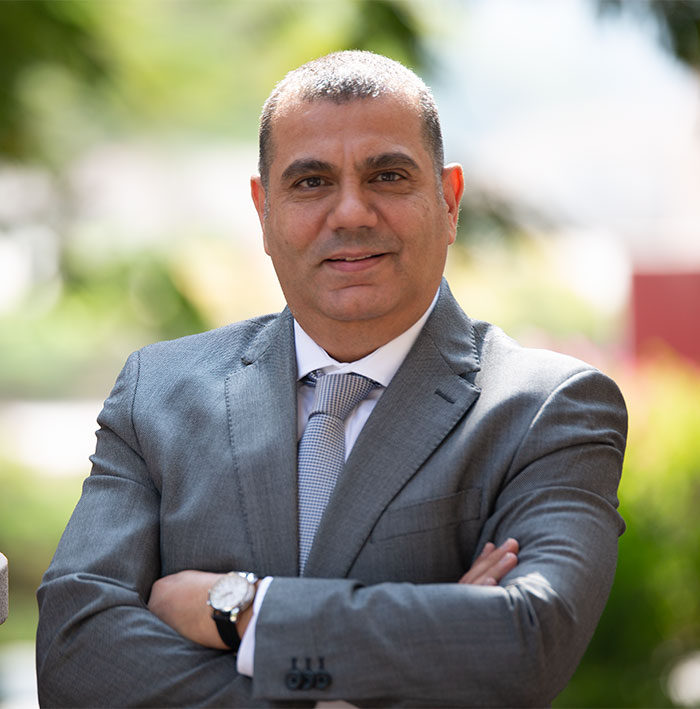 Alex Albani, M.Arch. Assoc. AIA, Professor of Architecture, American University in Dubai
Engaging students at Hochschule Darmstadt University

Architect Dill M. Khan is an educator at the Hochschule Darmstadt University of Applied Science in Germany.

Dill also uses Enscape with his architecture students and has found that not only does it do a great job at engaging the students, but it also helps them to identify their mistakes. Dill explains:

"Using Enscape at the university has enhanced the quality of work and made learning modeling more exciting for students. Not only is the efficiency of being able to create renderings at lightning speed appreciated, but students are more engaged and interested in their coursework. At each stage of a design project, real-time rendering can be used to address their mistakes. Students are forced to pay more attention during modeling and designing. I personally noticed that working in detailed 3D models encourages students to think more about all the areas of their designs."
This is the university's first video created in Enscape. Dill explained that at the time, they didn't have much experience, however, the videos have gotten even better since then.

"One of my students said: "I wish I had started working with Enscape earlier in my studies. This would have saved me a lot of time. The time I have invested in renderings, I can now invest in design, aesthetics, atmosphere, etc., and in thinking about the depth of my architectural design."

"We look forward to the future and to the innovative methods with which we can present our designs better. In the future, we will work more with VR, AR, and MR."
Learn more from Dill and his students in the full story here.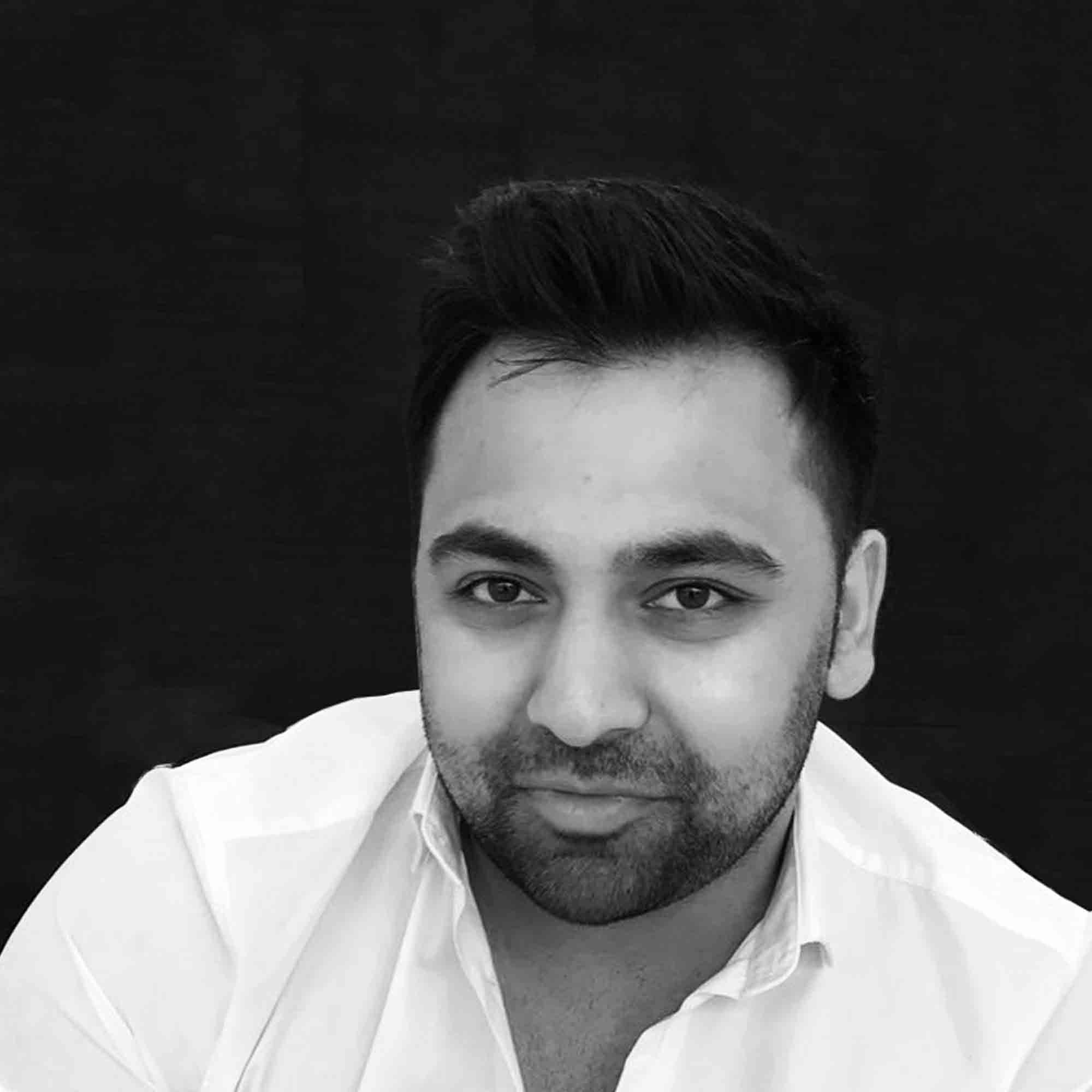 Dill M. Khan, M. Eng. Architecture, Lecturer, Hochschule Darmstadt University of Applied Sciences, Germany
Inspiring projects from our future architects
If we look around the world, there are many inspiring projects from students who are using Enscape. We'd like to share a few of them with you right now.

But before we look at these inspirational renders, we'd like to ask if you have a great story to share from your university. Reach out to us if you do, and you may get the chance to feature on our new Education web page.
Yarzar Hlaing, Pratt Institute, USA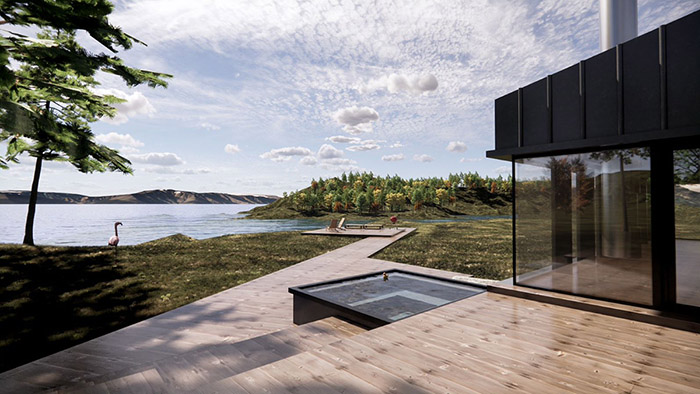 Enscape is a quick and effective tool to actualize your projects through real-time rendering. Its integration with the asset library helps immerse into the architecture through the design development and pinpoint the user perspective and experience through rendering.
Yarzar Hlaing, Student, Pratt Institute, USA
Carlotta Albini, Università della Svizzera italiana,

Switzerland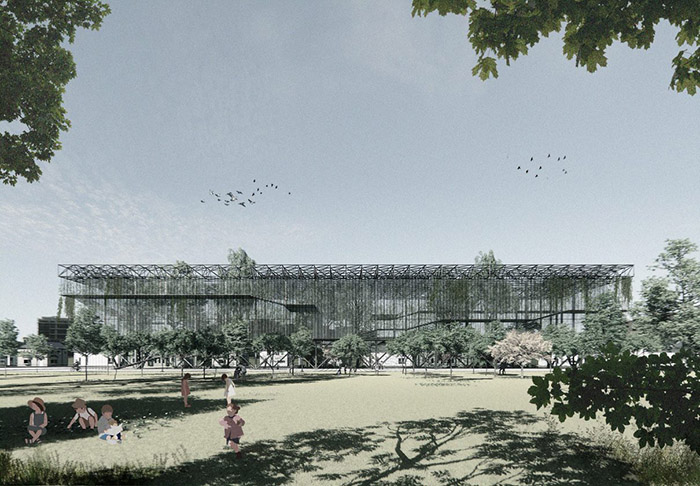 I use Enscape for renderings especially when I have little time. Enscape is very fast and gives me very high-quality images. I also need it during the design phase to help me understand the lighting in the different spaces.
Carlotta Albini, Student, Università della Svizzera italiana, Switzerland
Justin Vermeulen, Delft University of Technology, Netherlands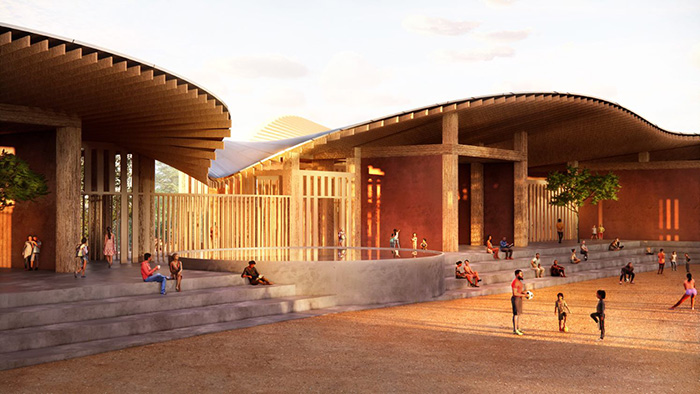 Visualization shouldn't be separated from design, the Enscape plugin for Rhino enables me to visualize and re-evaluate design decisions rapidly. The built-in asset library, light settings, and material options make it possible to produce high-end renderings for presentation purposes.
Justin Vermeulen, Student, Delft University of Technology, Netherlands
A special thanks to Justin for allowing us to use his render for the main image of this blog post.
Get your free Enscape educational license
To learn more about our educational program and how to apply for your free Enscape education license, please visit our Edu X website. And if you have a story you'd like to share with us about how Enscape has helped you at your university, please email education@enscape3d.com. We'd love to hear from you!