Lawrence Group is an integrated design, development, and construction firm based in the USA, with offices in New York, St. Louis, and Austin. They were founded in 1983 by three design school graduates - Steve Smith, David Ohlemeyer, and Paul Doerner.

A core principle of Lawrence Group is to realize clients' dreams through great people and great ideas. They also strive to constantly innovate and uncover new technologies and services that will benefit their clients and help them deliver the built environment in the most efficient, effective, and productive ways.

One technology they have been exploring for the past few years, and particularly during the COVID-19 pandemic, is real-time rendering and 3D visualization with Enscape. We spoke with Nick Faust, Associate Architect at Lawrence Group, to learn how their workflow has benefited from real-time rendering.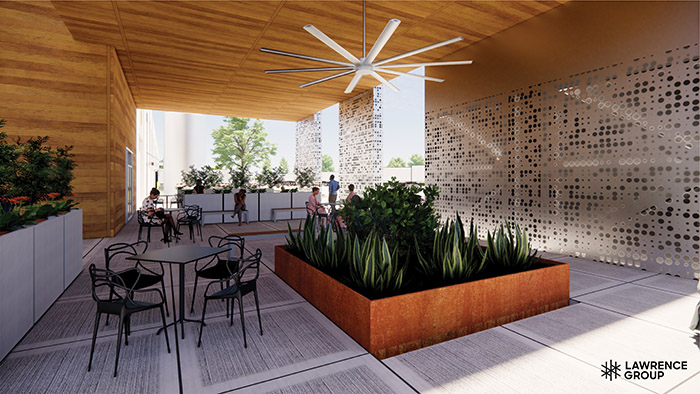 How long have you been using Enscape at Lawrence Group?
Lawrence Group has been using Enscape since 2017; however, it was always used sparingly by a few power users in our firm. The pandemic really put Lawrence Group in a position to harness Enscape as a tool used firm-wide in a variety of capacities. Our company has grown even more collaborative during the last year, and we regularly work on projects across our three offices.
How did real-time rendering help you to continue collaborating during the pandemic?
During the pandemic, Enscape became a great tool for collaboration because we were no longer in the office together to work collaboratively on design concepts in real time. Normally we might meet together around a conference room table and view the Enscape plug-in for Revit on a television monitor. This was often how we collaborated pre-pandemic when working in teams.

When the pandemic hit, though, everyone at Lawrence Group was working from home – but our clients still had needs, and our projects were still moving forward. We needed to continue collaborating, and Enscape was part of that new workflow.

Sometimes we'd send an image or video renderings internally or to clients for comments, but we found that screen sharing using a variety of conferencing software worked great as well and allowed us to keep that "conference room" sense of collaboration alive.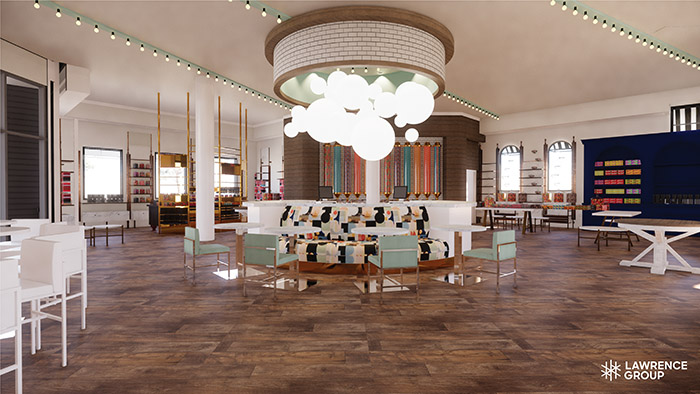 Can you see real-time 3D visualization being a part of your workflow post-pandemic?
In the last year, I've worked on projects with folks in our New York and St. Louis offices, as well as people working remotely from a whole host of different locations. At any given time, we might have a conference call with folks in 2-3 different cities, all watching a real-time rendering with Enscape using screen-sharing technology. We've found that the software is still performing at a high level, and the graphics look great. Even now, with folks going back to the office, we may continue to keep this workflow for a number of projects. It's efficient; it keeps our staff and clients from having to travel to gather around a conference room, and we're able to continue delivering quality services.
How have you been using renderings for conceptual design?
To help convey ideas during conceptual design, we'll often open up Enscape at the start of a project to begin conceptualizing a project's form and study the impacts of materials and sunlight on our design thinking. It works as a great internal tool in this way, and we especially enjoy the benefits of real-time rendering to make quick changes in order to maintain an efficient workflow.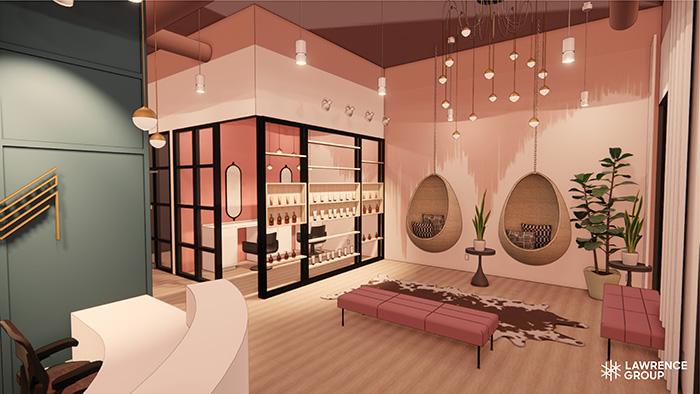 How has Enscape helped you to convey your designs to clients?
Enscape has also served as a powerful tool in conveying our designs to our clients. I personally use it on a weekly basis on project types ranging from higher education to municipal to commercial spaces.

We produce still and video renderings to use in presentations to our clients, but oftentimes executable files give us the most flexibility to present ideas to end users. Enscape allows our clients to imagine the spatial and material aspects of their projects in ways that drawings can be difficult to convey to individuals outside of the design field.

An important benefit of Enscape as a 3D visualization tool is that it produces graphics that meet our client's expectations of what the finished product will be and gives my colleagues and I the confidence that the content we're showing to our clients is a realistic representation of what the completed project will look and feel like.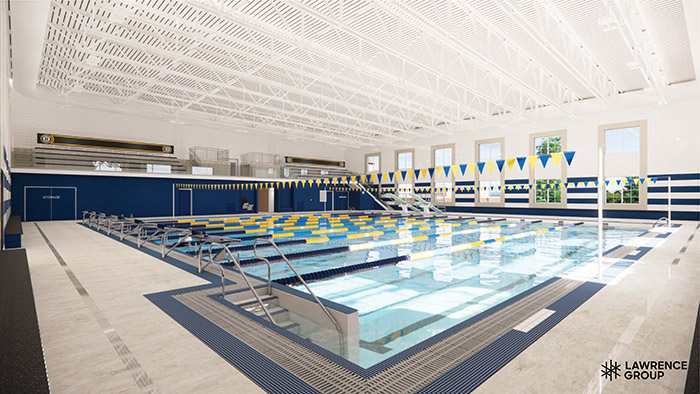 Tell us about the marketing collateral you are now producing thanks to real-time rendering technology
One of the most important tools that real-time rendering has offered Lawrence Group is the ability to produce compelling collateral for our marketing efforts.

We're able to develop thoughtful, conceptual designs for RFPs, RFQs, and interviews to give our presentations a wow factor.

Enscape as a plug-in for Revit has allowed us to work very efficiently and produce marketing material in a timely manner. It's particularly valuable when we only have a few days to put together concepts because it offers us the ability to make changes in real time as we're collaborating about design decisions.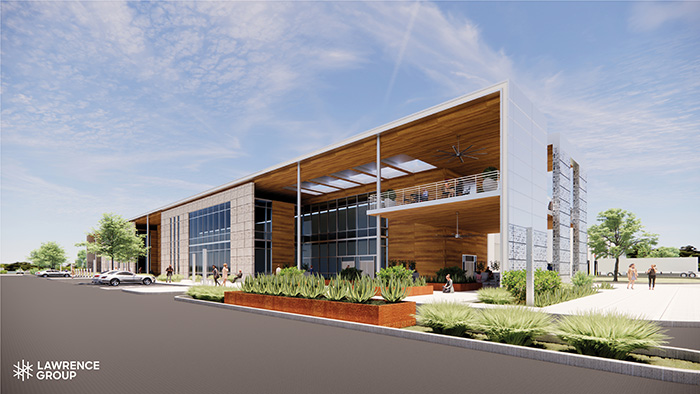 Enscape Success Stories
A big thank you to Nick Faust and Lawrence Group for sharing their Enscape experience with us. Be sure to check out more stories from our customers on our dedicated Enscape Success Stories page.

Got a story to share? Get in touch!