Since the beginning, we have been dedicated to making it as easy as possible for architects, designers, and creative professionals to utilize real-time visualization technology.
As we inch closer to the end of the year, let's take a look back at the most significant improvements made to Enscape in 2022 and the steps we've taken as a company towards accelerating the democratization of visualization for the AEC industry and beyond.
Improving archviz and design workflows in 2022
Our developers have been focused on making fundamental workflow improvements to Enscape during 2022, advancing forward with real-time visualization for Mac and working to enable Enscape compatibility within V-Ray. Here's a recap of the new features and updates we've introduced.
Enscape 3.3
Our first release of the year, Enscape 3.3, included the introduction of site context and alpha channel exports, simple material replacement within the Enscape Material Editor, and transparent materials in reflections. We continued to build on our extensive asset library with 280 new education-themed assets, plus support was released for SketchUp 2022, Revit 2023, and the Japanese language.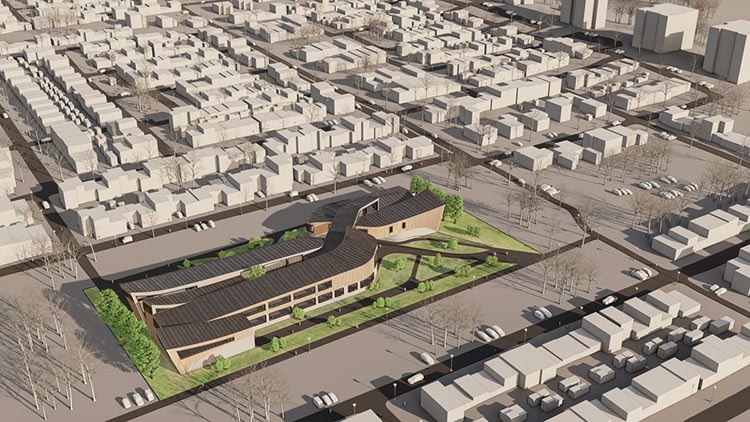 Enscape 3.4
In July came Enscape 3.4. This update focused on delivering workflow improvements requested by our community of users. Categories were added to the Custom Asset Library, and it was made possible to set, save, and replicate sun positions in Enscape views. In addition, we created over 200 new interior design assets and 52 new materials, released support for Archicad 26 and the Chinese (Simplified) language.
Enscape for Mac
Next, Enscape for Mac made its way onto the architectural visualization scene with initial support for SketchUp 2021 and 2022 (and now SketchUp 2023 is supported). Rest assured, we are working hard to provide support for all of our design applications in 2023! To keep up with our progress, sign up for our dedicated Enscape for Mac mailing list.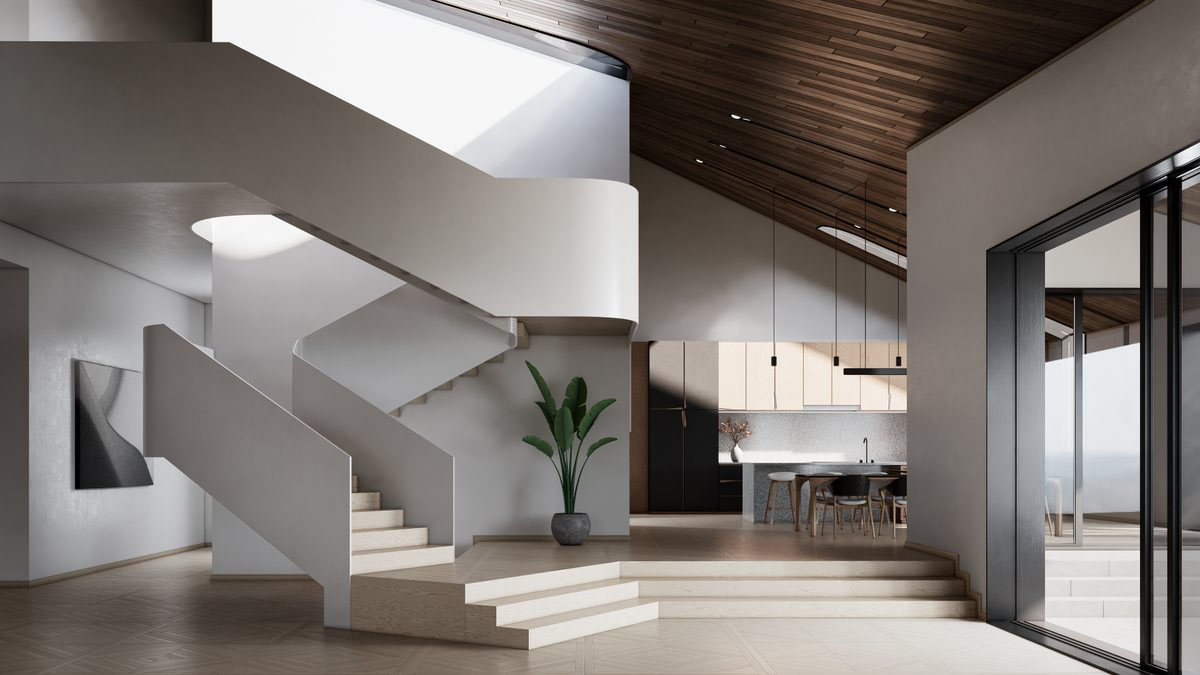 Enscape 3.5

And now, preparation is firmly underway to deliver Enscape 3.5 in Spring 2023.

We understand that users would like more flexibility to modify our assets, and the customizable asset series is our first step in fulfilling this request.

Customizable assets represent a major shift in how our assets function, so they will be gradually added to the Enscape Asset Library with each new release. For 3.5, assets with variants and that change color and material are planned to be released.

Download a preview of 3.5 and follow our regular updates on the forum.
Further democratizing visualization
True real-time visualization has always been possible with Enscape's design application plugin, making it possible for non-3D visualization specialists to quickly transform a model into a fully-rendered project. It has been a monumental game-changer for the industry. But there is still more that can be done to make this technology even more accessible and to further improve the design workflow.

The merger of Enscape and Chaos at the beginning of 2022 brought together two leaders in the field of visualization. Chaos is now the largest global 3D visualization team with more than 700 employees and multiple offices across Europe and the US.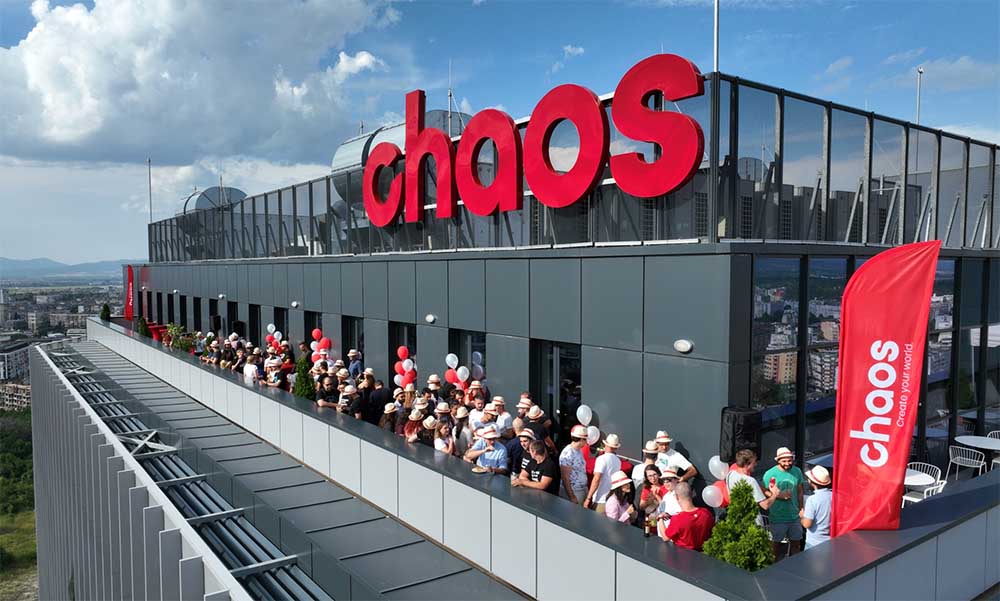 Chaos office building, Sofia, Bulgaria

In addition to new senior leadership hires from Google and Siemens, and two acquisitions this year (Cylindo, a leading 3D furniture product visualization platform, and CGarchitect, an online community dedicated to archviz) we continue to build upon our vision of making visualization technology even more accessible while creating a comprehensive visualization ecosystem.

"We are committed to making visualization software and workflows accessible to everyone involved in the design process and we are proud of our momentum," explains Christian Lang, CEO of Chaos. "By merging complementary technologies and expertise, we are able to unite stakeholders in the design process, remove barriers, and provide the tools needed to quickly, easily, and collaboratively bring ideas to life. Doing so, we are creating the world's largest 3D visualization company and helping to define the future of our industry."
First steps towards a unified visualization workflow
Just recently, we announced how we've taken the first steps towards providing a unified visualization workflow by enabling Enscape compatibility with V-Ray.

Available with V-Ray 6 for SketchUp, Rhino, and Revit, Enscape projects can now be transferred over to V-Ray. A scene can then be selectively improved thanks to the advanced capabilities of V-Ray and easily exported to another program, such as 3ds Max, through .vrscene. Ted Vitale, a long-time user of Enscape and V-Ray, explains why he sees this as an exciting development.

"For years, design and visualization have worked in a vacuum. Designers would work in Enscape, technical artists would work in V-Ray, and it was painfully difficult to transition from one to the other," explains Ted Vitale, Owner and Creative Director at Voxl.Vision. "Connecting Enscape and V-Ray means we finally have a full visual pipeline where it is easy to transition from the iterative design process to a fully editable marketing visualization without losing valuable design information. This is one of the most exciting developments to have happened since I started in architectural visualization almost a decade ago."

To see Enscape and V-Ray in action, watch this video:
Driving change through innovation
To help our long-term vision of democratization and to continue being at the forefront of change for our industry, we have launched an Innovation Lab at Chaos within the past year. We also hold an annual hackathon where software developers are encouraged to test new ideas.

The Innovation Lab is a dedicated space where employees, together with academic institutions and other research and development hubs, can share ideas and research in rendering and related technologies, including artificial intelligence (AI) and neural networks, that can aid in technology advancement.

"Our products and solutions have been successful because they have consistently offered innovative and efficient ways for our users to design and visualize," explains Innovation Lab leader and Chaos co-founder, Vladimir Koylazov. "Technology is developing very quickly and our goal is to continue providing the right tools, technologies, and expertise so that architects, designers, and artists can be more effective and creative."

If you're interested in joining us on our journey and can see yourself making a difference in the world of visualization, take a look at our open positions: Enscape, Chaos, Cylindo.
---
To learn more about Chaos as a global leader of 3D visualization, our recent leadership hires, and our progress this year, read the press release.