It can take years to build a library of rendering textures you can rely on – and every new project brings new demands. So, you'll be pleased to know that in this post, we have gathered some of the best websites where you can find high-quality free 3D textures.
But before we jump in, did you know that there is a feature in Enscape that can help bring your textures to life and take your renderings to new heights? Introducing displacement maps.

You can achieve a higher level of sharpness, and a sense of depth and shadow in your textures, just by using the Enscape Material Editor. This feature will enhance the realism of your renderings by allowing you to add a higher level of detail to your scenes.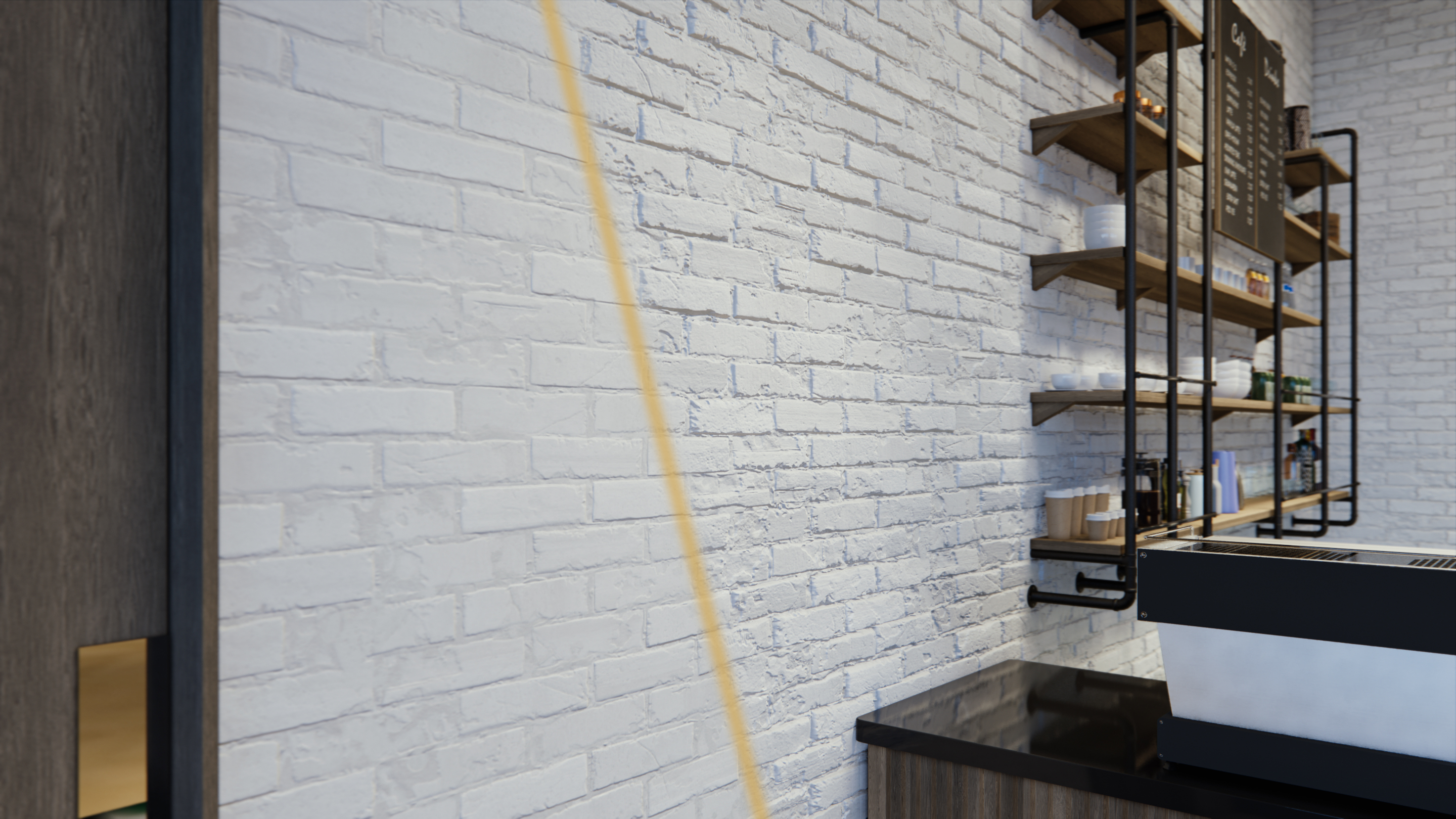 Displacement maps transform textures into true-to-life surfaces

For an overview of how to use the Enscape Material Editor to apply displacement maps, head over to our Knowledge Base.
But where do you start if you want to use the displacement map feature? You need stunning textures, of course! And this is where our list of places to find great-looking 3D rendering textures will come in handy. All of the websites profiled here license their textures under the Creative Commons CC0 License. This means that you can use the textures for free in any of your projects, even commercially! Let's dive right in.

Where to find free 3D textures

Texture Haven

We've featured Texture Haven, a site set up by Rob Tuytel, in our previous article, Free Resources for Architectural Projects, but the site is just so good we thought we would mention it again.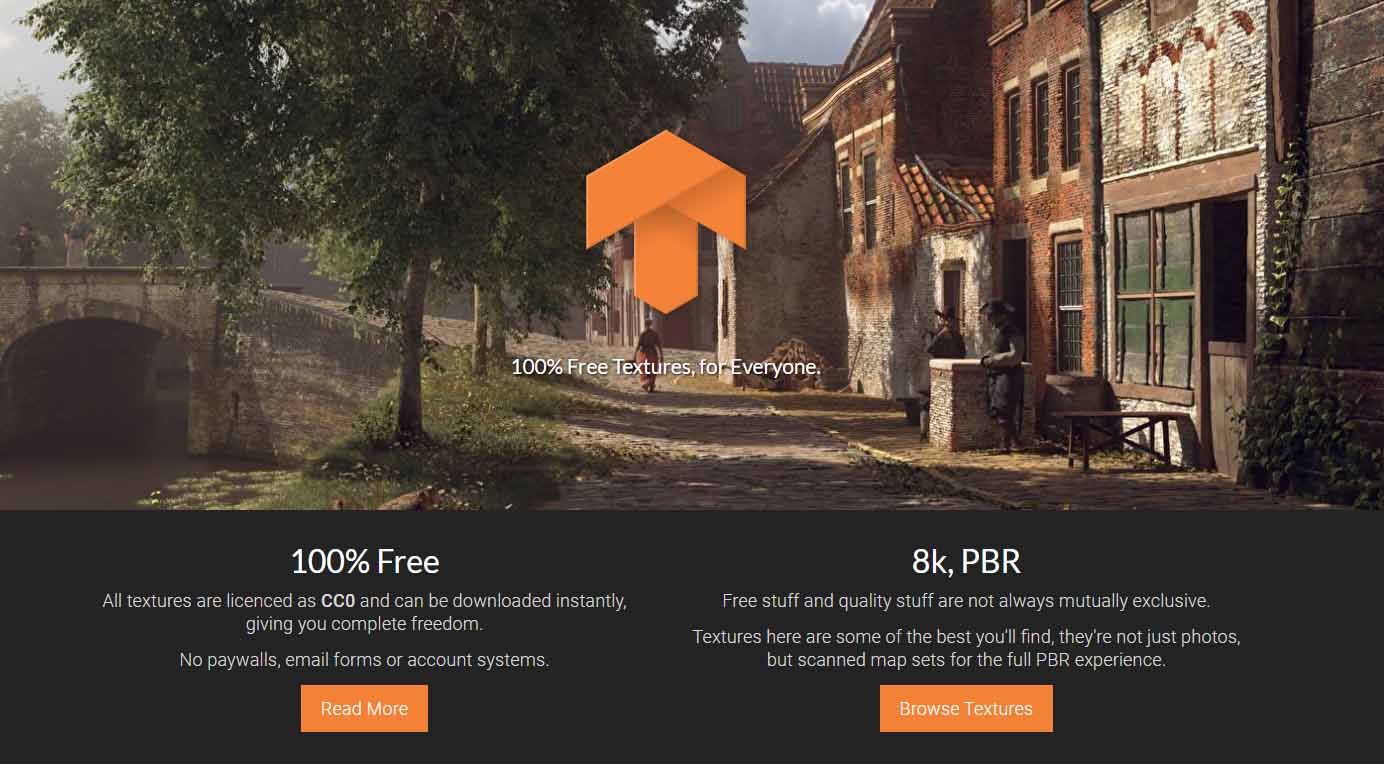 You don't need to register an account – simply pick the texture you need from the 200+ available, and download directly from the site. Texture Haven is also officially linked with HDRI Haven and 3D Model Haven, which feature free collections of skyboxes and 3D models, respectively.

ambientCG

No list of free 3D texture websites is complete without mentioning ambientCG.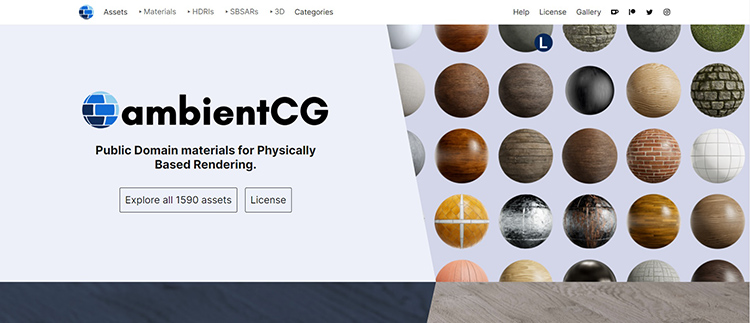 The extensive library features so many high-quality, seamless textures that you'll find exactly what you are looking for in no time. Site owner Lennart Demes releases new textures pretty much each week, so if there is one you can't find, it's likely it will be available in the future. Below you can see an example of a floor texture that I downloaded and how it appears in Enscape. Amazing realism!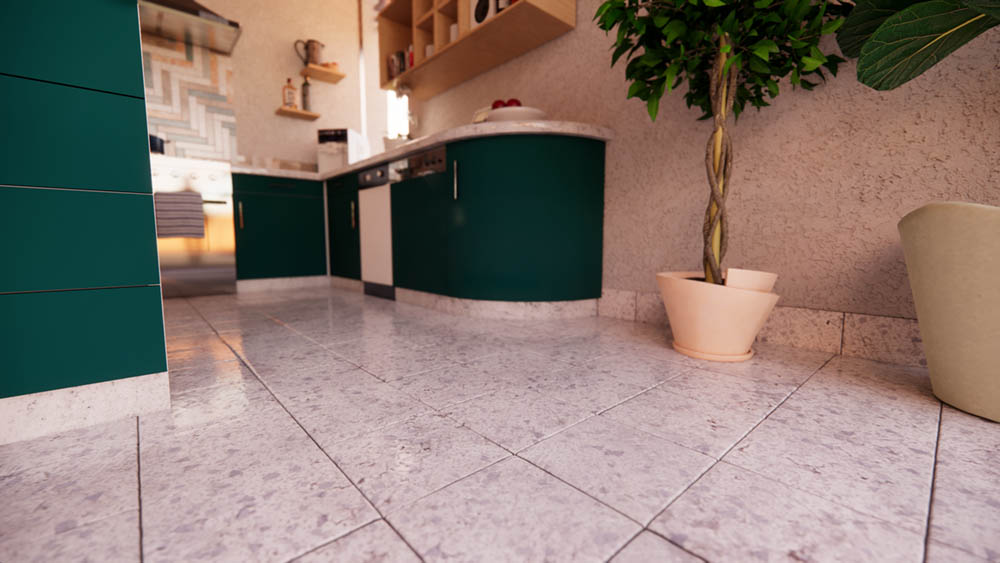 Example of a floor texture from ambientCG
Texture Box
With well over 500 free 3D textures, Texture Box has textures for every surface of your project, be it an interior or exterior scene.

The interface makes it easy to find exactly what you need, through an intuitive search and category structure. If you enjoy the free content, you can also support the Texture Box team on Patreon, which gives you access to additional premium content.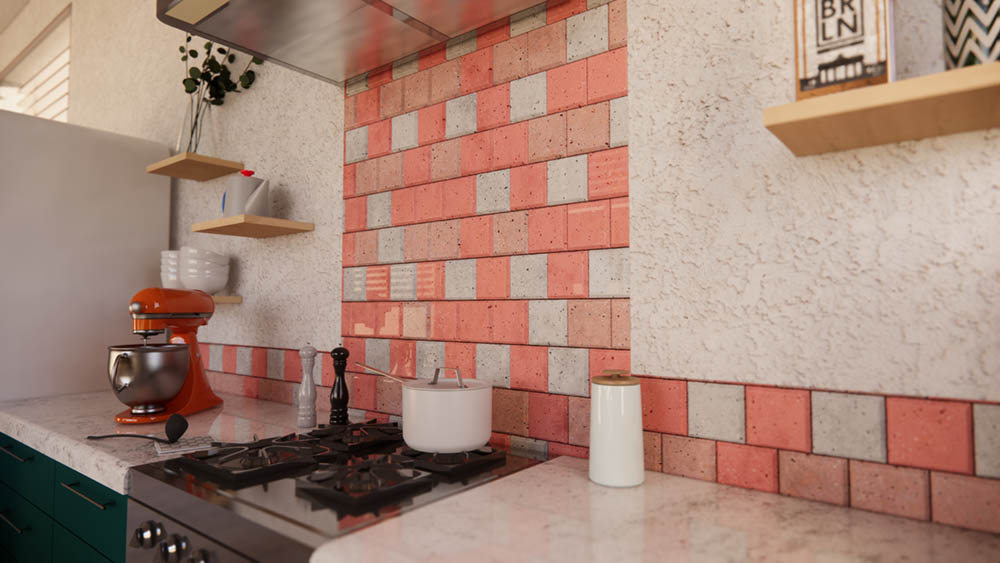 Tile texture from Texture Box
CG Bookcase
CG Bookcase is run by Dorian Zgraggen, who created the nearly 500 free PBR textures available on the website.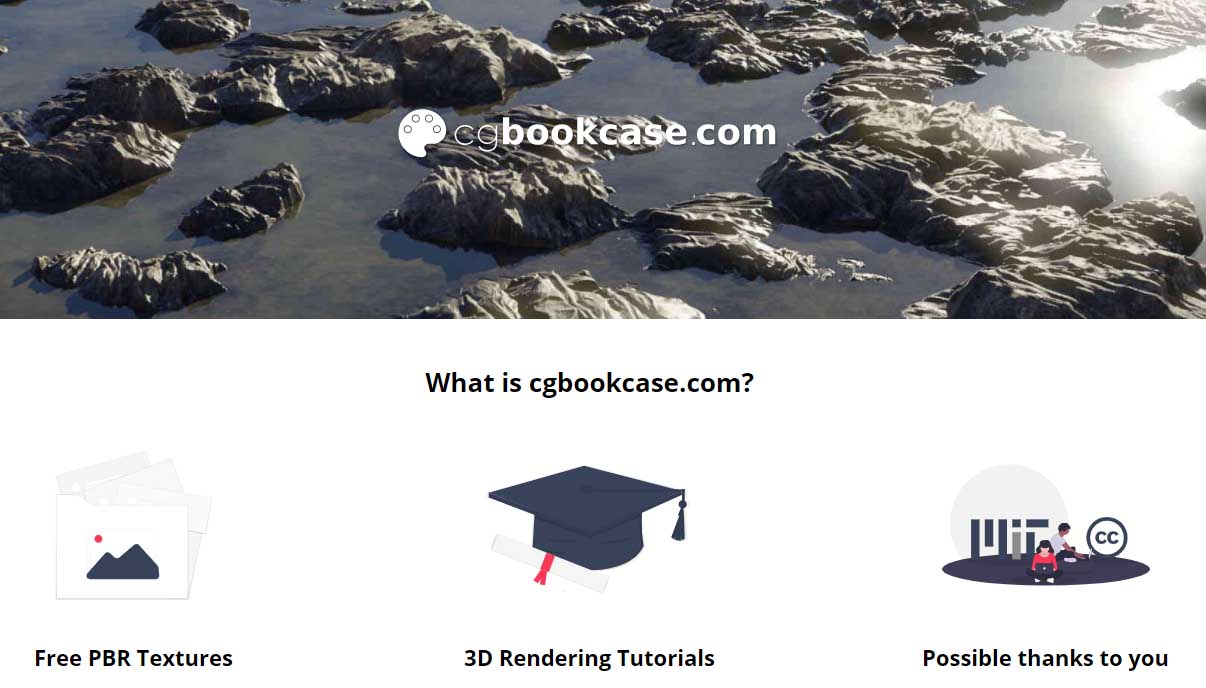 The site aesthetic is clean and well-ordered, and you can download the textures and all maps without having to register an account. The filtering function is especially handy, allowing you to filter texture results based on color and resolution. Below you can see how realistic this textured wall surface looks once uploaded into Enscape.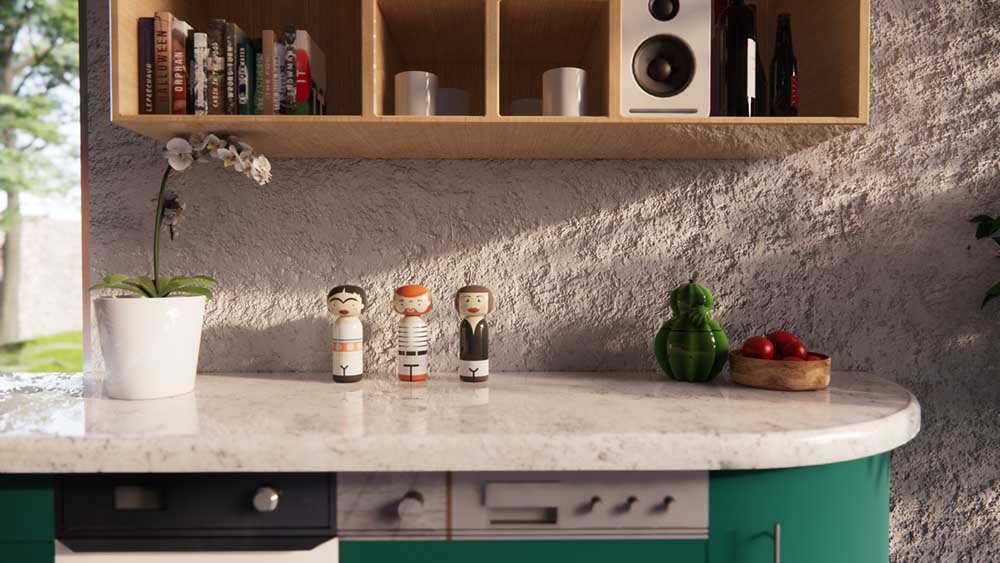 Textured wall surface from CG Bookcase
Share Textures
With over 1,000 free 3D textures, Share Textures tops our list in terms of the amount of free content available, and new options are added every week.

If you want even more, there are over 100 premium textures available in return for support on Patreon. The team behind the website is made up of architects who work on Archviz, so they know exactly what you are looking for. Don't miss their blog and their YouTube channel, which are both full of great tutorials.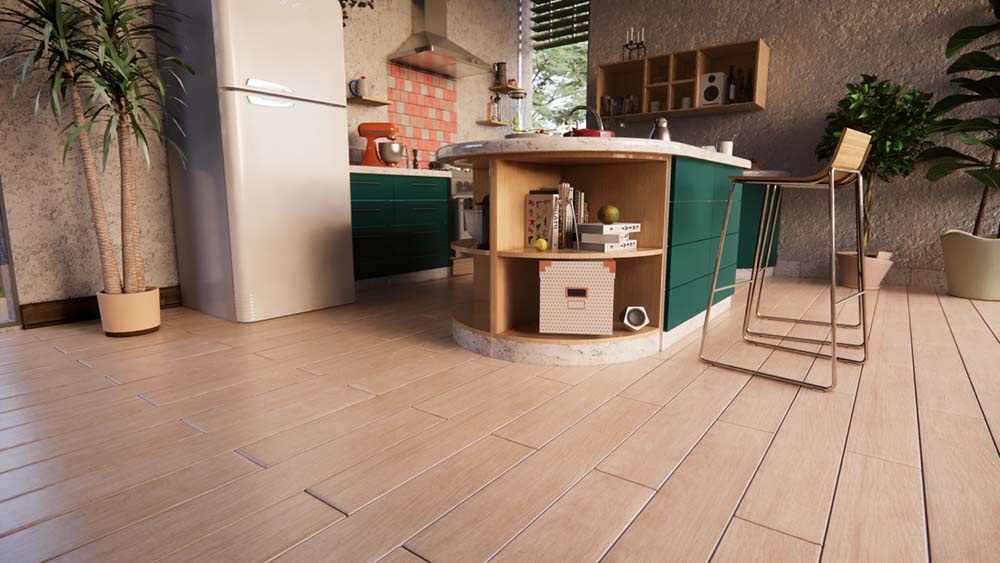 Floor texture example from Share Textures
Public Domain Textures
Frederic Hoffmann, creator of Public Domain Textures, works in the gaming industry and understands firsthand the impact high-quality textures have on an image.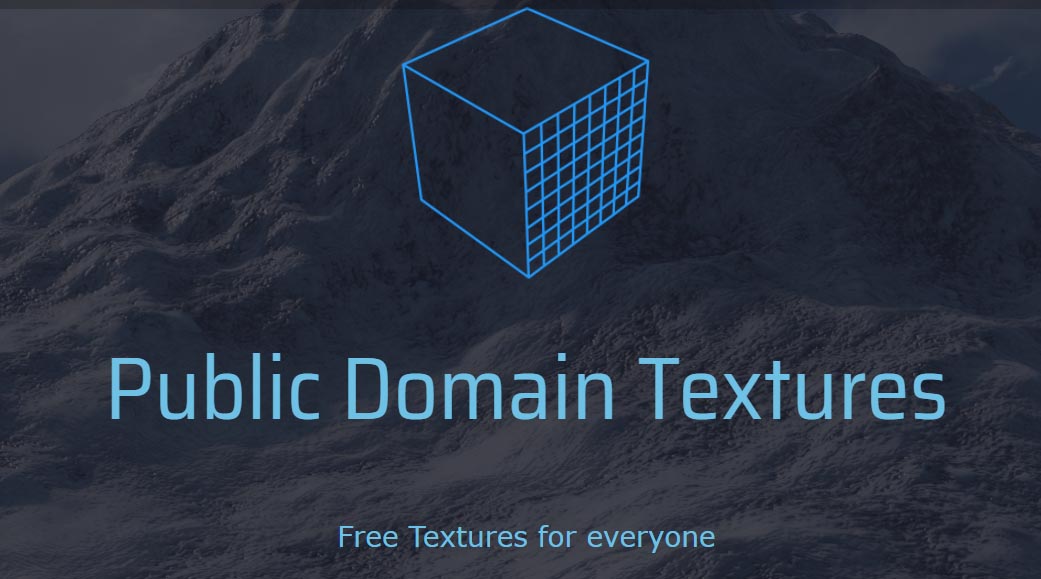 The site has over 150 free textures in a variety of categories. We especially like the snow and nature textures, which can be used to place your project in a life-like environment.
Pattern Panda
Pattern Panda features just over one hundred free seamless textures, but it's definitely a case of quality over quantity.

Among the standard wood, metal, and stone textures, it has an interesting and large collection of paper and cardboard materials available. The site also features scratch marks, which you can add to your materials to simulate realistic surface damage, and a selection of HDRI skyboxes.
Bonus

! 3DAssets.one
You might know the feeling: you are working on a scene and one of your materials just isn't working for you. The websites in this list are fantastic resources, but sometimes you just don't have time to search through a bunch of pages looking for just the right texture. This is where today's bonus website can really save you some time: 3DAssets.one is a search engine designed specifically to help you find free textures from 10 of the largest free sites at once. Just type in a search term and get ready to find exactly what you are looking for!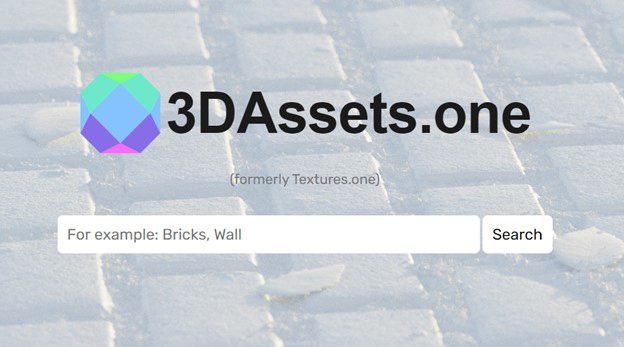 Bonus! SketchUp Texture Club
One additional site that our users are using is the SketchUp Texture Club - a non-profit organization managed by Image Promotion Association. You can download 15 low and medium-resolution textures per day, but if you want to access up to 50 high-res textures per day, then you need to become a Club Member for a very small fee per year (currently just 14 USD).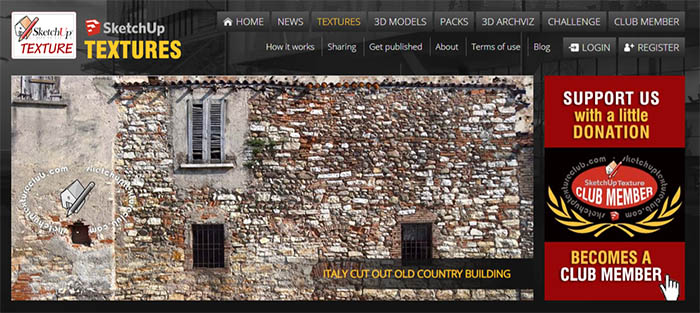 The resources on this list are just a start – once you start looking, you will find countless websites offering free 3D textures and additional content for your projects.

New to Enscape? No problem! You can try it for free for 14 days. We're excited to see what you create!