What an event! A BIG thank you to everyone who joined us for ENVISION 21 – our first-ever user and community event.
We welcomed over 6,000 architects, designers, educators, and professionals from 140 countries to ENVISION 21, a three-day event packed full of insightful sessions and enthusiastic conversations with the global Enscape community.
Attendees heard about future plans and got a glimpse into new product features in the works. We also heard from 45 guest speakers on their use of Enscape and tips to help improve design workflows and visualizations.
During the pandemic, the basic idea of connecting our users at an event was born. We asked customers what they would like to see at a virtual event and created ENVISION 21. The engagement and energy of the participants and the vibes spread by our guest speakers helped create something quite incredible.
Bjørn Wittenberg, Senior Manager, Events and Education
Here's an overview of the key announcements and highlights from this year's ENVISION 21 (plus don't miss the behind-the-scenes photos at the bottom of this post!).
Enscape: A mission-critical design tool
In the Keynote, Enscape CEO, Christian Lang, talked about how Enscape continues to play a significant role in democratizing architectural visualization in a way that never existed before.
"By integrating deeply into your BIM modeling software and focusing on simplicity and ease of use, we transformed the discipline of architectural visualization into a mission-critical tool of today's design process, right from the very start, throughout all phases of architectural projects" said Christian.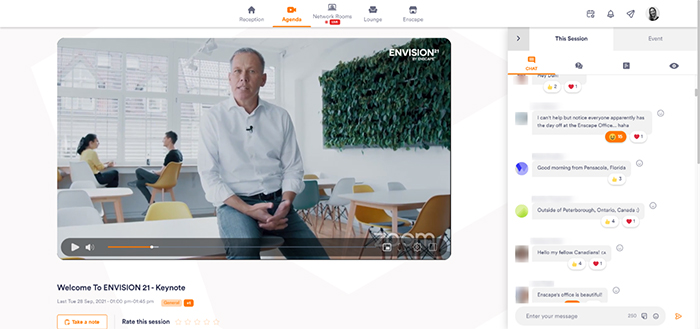 Christian also spoke of our continued focus on being industry-driven, solving our customers' biggest problems throughout the whole design process. And how high accessibility, ease of use, high performance, and high visual quality will continue to be part of our product DNA.

Watch the full keynote, which also featured industry insights from Wolfram Putz, Founding Partner and CEO at GRAFT Architects.
Enscape for Mac in 2022
During the Keynote, Christian revealed our plans to release Enscape for Mac in the first half of 2022. For those interested in staying up-to-date with information regarding our support for Mac, sign up for updates here.
Our first SDK partnership
We also announced that Enscape is now available to selected technology partners in the AEC industry so they can leverage our advanced rendering technology within their products.
There was a lot of excitement in the chat as we announced this, especially when we informed attendees that our first SDK partnership is with TestFit Inc.
Once integrated, TestFit users will benefit from the visualization power of Enscape to help them review design scenarios and clearly communicate design options with clients.
Further information will be released soon, so stay tuned!
Insights from Wolfram Putz, GRAFT
Participating in this year's Keynote, was Wolfram Putz, Founding Partner and CEO at GRAFT. Established in Los Angeles in 1998, with offices following in Berlin and Beijing, GRAFT largely focuses on architecture and the built environment but enjoys crossing the boundaries between other disciplines.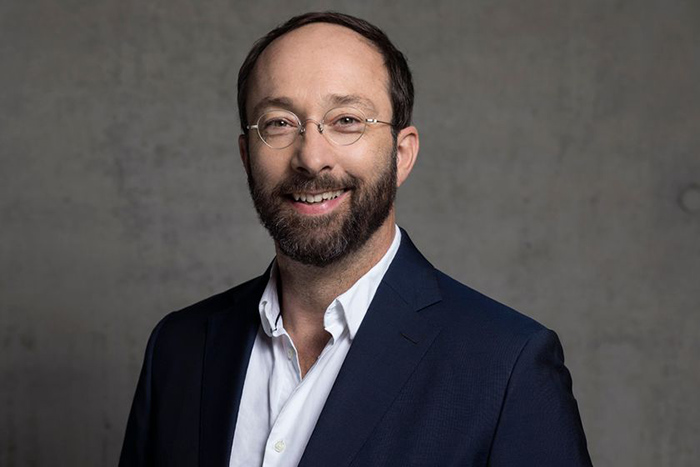 Wolfram Putz, Founder Partner and CEO, GRAFT
Wolfram started his presentation by taking us on a tour of the modern-looking GRAFT studio in Berlin, Germany. He talked us through some of the trends and challenges the AEC industry and wider society is currently dealing with and how architecture can be used as a tool to solve these.
Wolfram also spoke about the importance of using real-time technology like Enscape to allow for quick reactions and responses, to enable us to communicate the future and help clients and decision makers to envision the future.
Be sure to watch Wolfram's Keynote to hear his talk in full.
Strategic outlook
After the Keynote, one of the most popular sessions was the Strategic Outlook for Enscape, presented by VP, Visualization Product Group, Petr Mitev.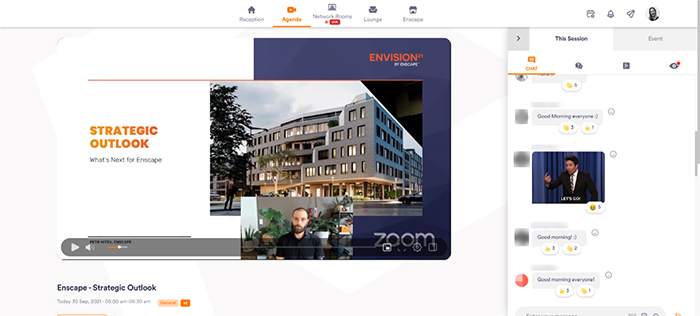 Petr's presentation started off with the Enscape mission statement:
"To unleash the creativity of the builders of tomorrow through continuous innovation in accessible design technology."
Petr went on to explain how we see Enscape as a design tool and a design companion that can be with you every step of the way to help you answer different questions as your design matures. Petr also stated that for us to impact day-to-day design, then we must provide a tool that is easy to use, intuitive, and something that people want to use. And this is what we will continue to focus on as we evolve the product.
Petr shared our industry-driven approach to development and the process we go through to identify and decide which features make their way into Enscape. So if you ever wondered how we decide which features to develop, be sure to watch this session on the ENVISION platform.
Customer Corner
During ENVISION, we were fortunate to welcome a number of external guests. In our Customer Corner, Head of Integrated Practice, Roderick Bates, hosted enlightening conversations with two Enscape customers.
Herzog & de Meuron
First up was Michael Drobnik, BIM Principal and Associate at Herzog & de Meuron, a large international architectural practice consisting of almost 500 collaborators, including two Founders, five Senior Partners, 10 Partners, and 41 Associates. Founded in 1978, they have offices in Switzerland, London, New York, Hong Kong, Berlin, and Copenhagen.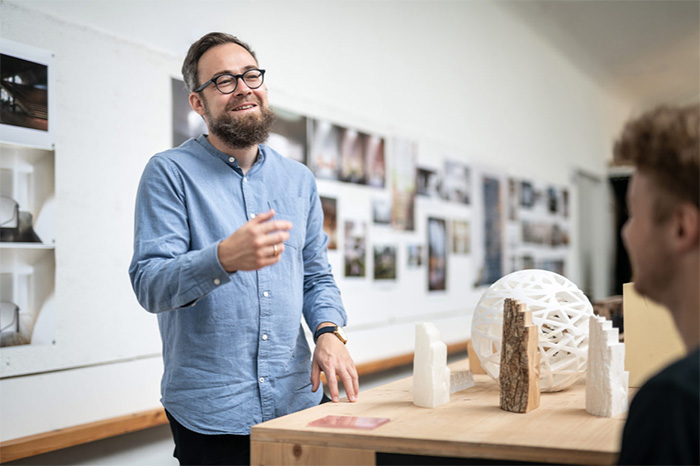 Michael Drobnik, BIM Principal and Associate, Herzog & de Meuron
In this wide-ranging conversation, Michael Drobnik shared details about the tools and methods that drive design workflows at Herzog & de Meuron, offering valuable insights into the key ingredients for successful architectural projects. Check it out.
Kohlbecker
The next special guest to join Roderick in the Customer Corner was Florian Kohlbecker, industrialist, architect, and board member at Kohlbecker. Florian is renowned as a visionary designer, having helped to create some of the world's most famous buildings, including London's iconic skyscraper, The Shard (one of my personal favorites!).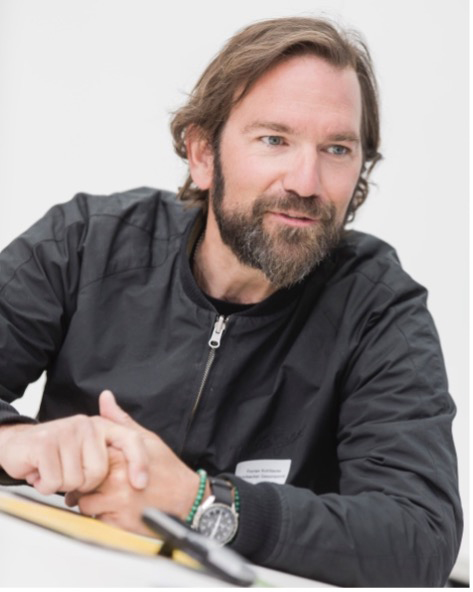 Florian Kohlbecker, industrialist, architect, and board member, Kohlbecker
Florian comes from a family of architects who have always been early technology adopters, understanding the importance of embracing digitalization in architecture. They have been using Enscape since the beginning.
In this insightful conversation, Florian discussed the innovative tools and practices, both past and present, developed by Kohlbecker. Watch it here.
The Enscape product roadmap
To close out the event, Head of Product Development, Joachim Hirsch, walked us through the Enscape roadmap and the new features planned for the next two releases – Enscape versions 3.2 and 3.3.
Our third release of 2021 is due out in November. New features planned for Enscape 3.2 include:
Dynamic Asset Placement (within the Enscape renderer itself)

Panorama Gallery Tours

Batch Panorama Rendering

Green building assets and material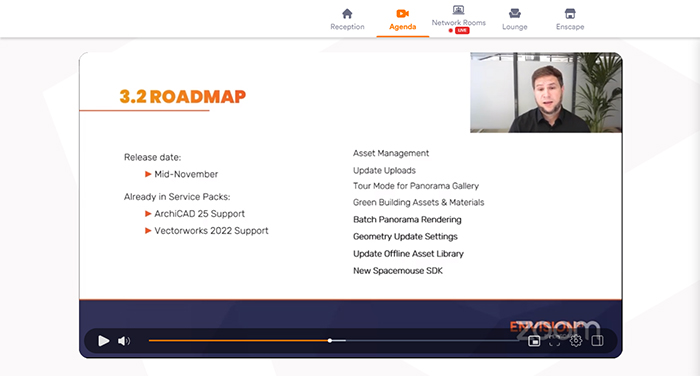 Joachim also treated the audience to a sneak peek into what's coming in early 2022 with version 3.3, which will include:
Site models

Export to NVIDIA MDL

Educational assets and materials
To learn about all of the planned updates, watch Joachim's roadmap session, which can be found at the end of days two and three of the event.
Watch all sessions on-demand
Missed a session or want to re-watch one? Not a problem! You can access over 40 recordings on our Content Hub.
There are a wide range of topics covering virtual reality, real-time rendering techniques, customer experience, the design process, project management, and more!
You can even enjoy two freestyle rap sessions which are an absolute must-watch called 'Drop that BIM' with award-winning British comedian and freestyle rapper Chris Turner. A lot of fun and definitely a highlight of the event!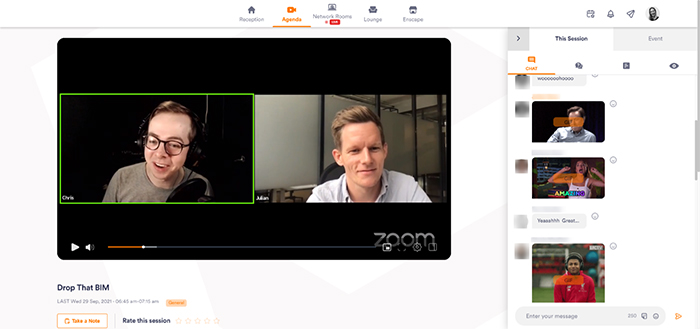 There are plenty of great sessions to choose from, so catch up on-demand on the Enscape Content Hub.
Until next time!
From the entire Enscape team and the ENVISION 21 event committee, led by Senior Events and Education Manager, Bjørn Wittenberg, we'd like to extend our thanks to all of the guest speakers and attendees for being part of this special community event.

We have delivered an outstanding event and brought the Enscape community much closer together. Our goal is that "ENVISION by Enscape" will be an industry-known goto event in the future, and we're already looking forward to next year.
Thomas Weber, Vice President, Marketing
Thanks also to the Enscape employees who went on video to introduce each session (nicely done guys!) - we hope you enjoyed getting to know a few of the faces behind the company.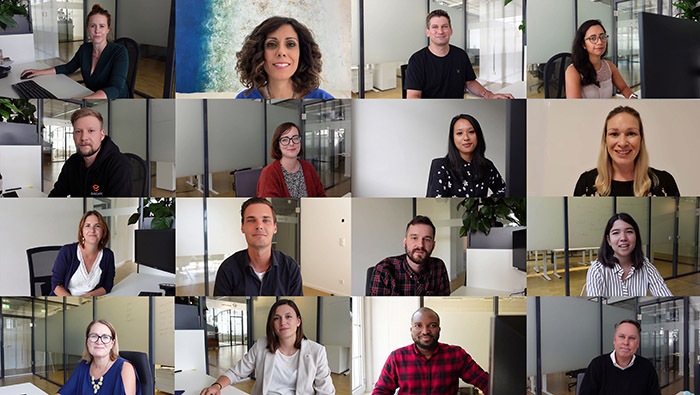 And last but not least, we sincerely hope you enjoyed ENVISION 21 – we certainly did, and we can't wait to do it all over again next year. Until then – let's keep learning and inspiring one another. Thanks everyone!
P.S. Check out a few of the behind-the-scenes photos that were taken during ENVISION 21 by our Creative Director, Julian Gros!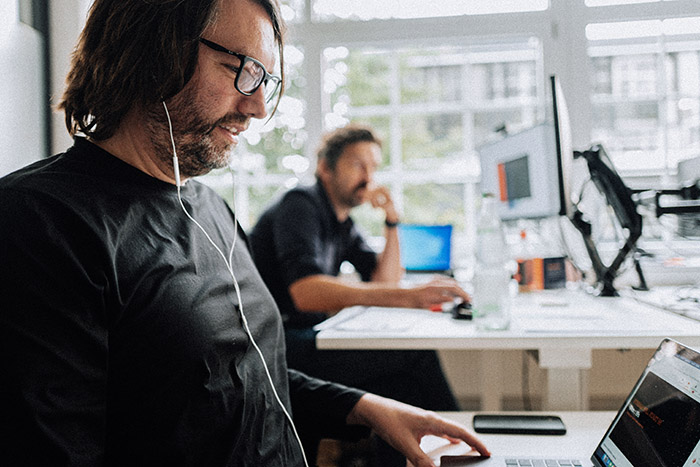 Bjørn Wittenberg (Senior Events and Education Manager)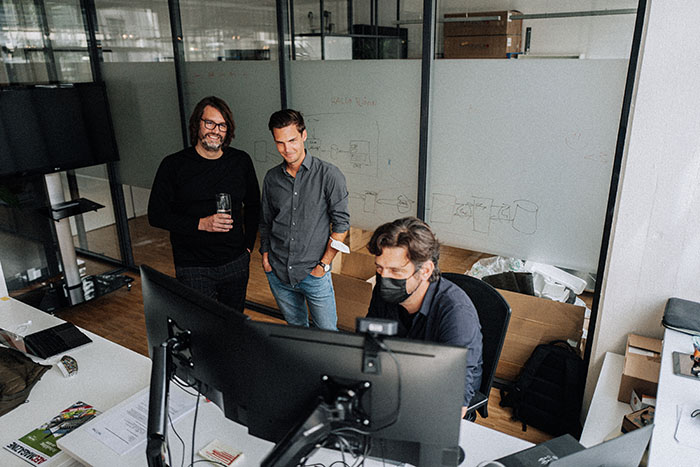 Left to right: Bjørn Wittenberg, Tobias Leitz (Field and Performance Marketing), Thomas Weber (VP, Marketing)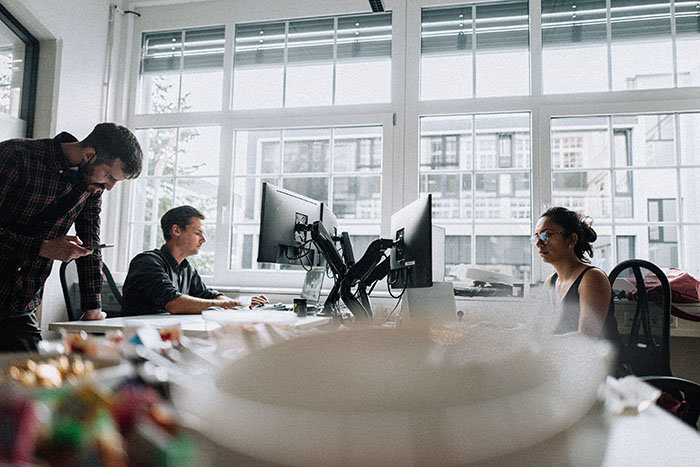 Left to right: Mateusz Kutypa (SEO Manager), Tobias Leitz, Tatiana Solarte (Senior Social Media and Community Manager)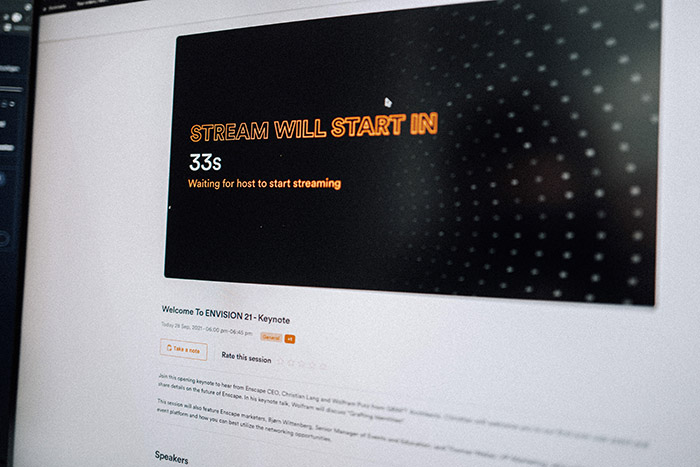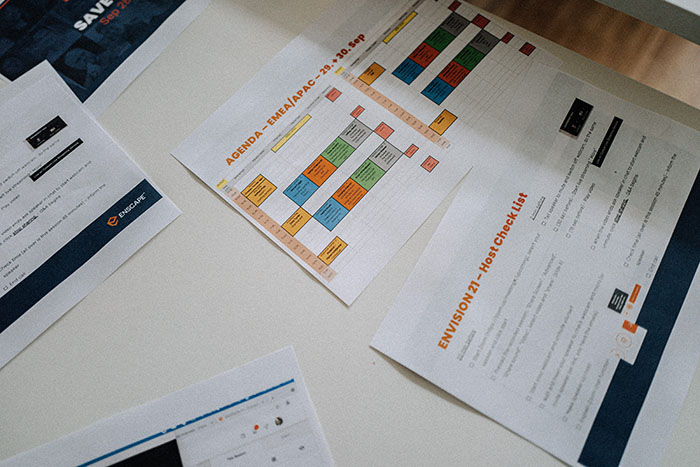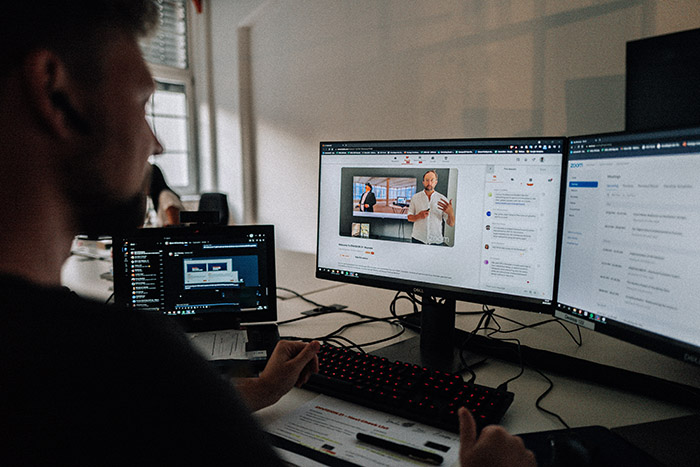 Florian Klein, Web Analyst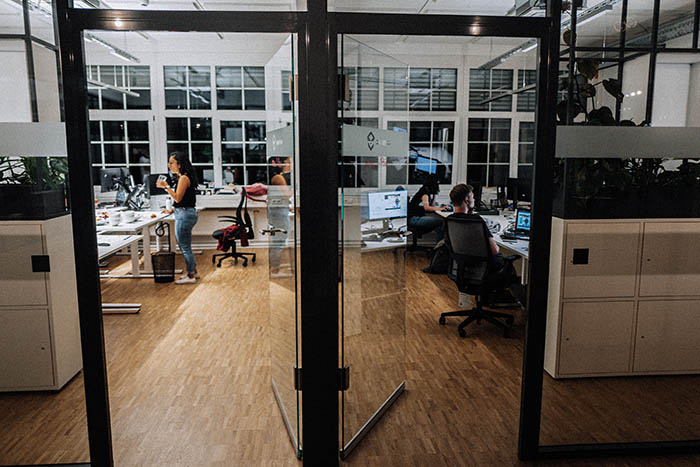 Left to right: Tatiana Solarte, Caroline Zapf, (Marketing Automation Manager), Florian Klein