We are just days away from Enscape's virtual user event, which kicks off on September 28 for the Americas, and September 29 for EMEA and APAC. Are you ready?!
ENVISION 21 is an online event for those who use and love Enscape. During the course of three days, you can expect to:
Discover how the world's best Enscape users optimize their design workflows.
Learn new and innovative ways to bring ideas to life.
Hear first-hand what's in store for the future Enscape roadmap.
Engage with real-time rendering experts and special guests.
If you haven't yet signed up for the free event, join your Enscape peers and register today!
Where to find the Agenda for ENVISION 21
Be sure to visit our dedicated ENVISION 21 web page for the latest agenda on who will be presenting and when. We have a diverse range of sessions, from introducing the newest product roadmap to keynotes, technical lounges, customer corners, expert sessions, influencer sessions, and more!
ENVISION 21 Speaker Lineup
We have an incredible lineup of speakers and over 30 insightful sessions scheduled. Let's take a look at a few of the special guests who will be joining us.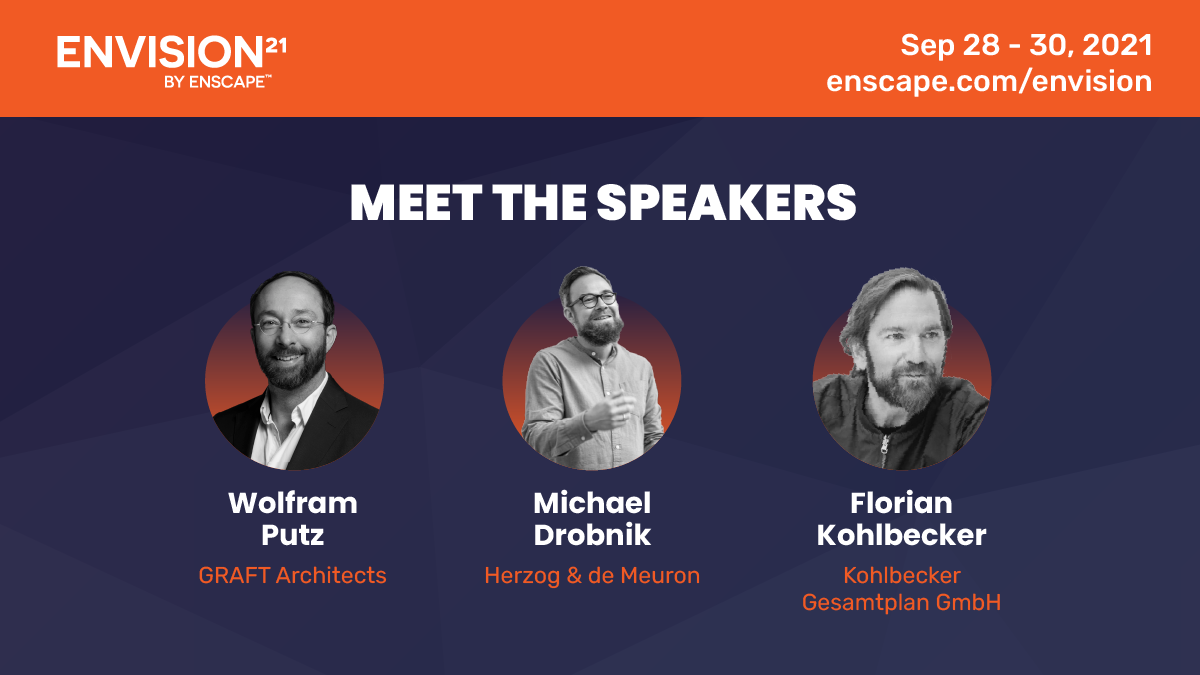 And more still to be announced! Keep an eye on the ENVISION website for the latest information.
Coming Soon: Access to the ENVISION Event Platform
On September 21, we will email registrants log in details to the ENVISION event platform, so you can start bookmarking your favorite sessions. Be sure to register for guaranteed access to our free virtual Enscape user event!