We are excited to announce the launch of Enscape 3.5! 🎉
This update for the Windows operating system includes the introduction of customization to Enscape assets, improved indirect lighting and reflections, alpha channel export for semi-transparent materials, support for Revit 2024, new people assets, a new way to access your user account, and more.



In addition to enhancing the real-time rendering features that Enscape provides and enabling compatibility with V-Ray, we are also working behind the scenes to offer Enscape for Mac for Archicad, Vectorworks, and Rhino. More to come on this later on in the year 😀. (📢 UPDATE: Enscape for Mac: Archicad & Vectorworks now supported!).
Now let's dive in and look at what you can expect with Enscape 3.5.


What's new in Enscape 3.5?
In this updated version of Enscape, new and improved features include:
+ 1,000 adjustable assets: A selection of assets with variants and assets that allow color and material customization.
Improved mirror reflections: Shading quality improvements for mirror reflections.
Improved indirect lighting: Quality of lighting improvements for interior scenes.
People asset package: 93 unique people added.
Alpha channel export update: Semi-transparent materials included with alpha channel exports.
Orthographic view update for Revit: Same views in both Enscape and Revit.
Certified SpaceMouse support: Customize mouse controls through shortcut buttons.
Layer assignment of assets in Rhino: Place assets on a selected layer.
Account access: User area added to the Enscape toolbar for faster access to panorama galleries and uploads.
Revit 2024: Support for the latest version of Revit.
Adjustable assets
The ability to customize Enscape assets has been on the wish list of our users for some time now - and understandably so 😊. Starting with Enscape 3.5 and rolling out over forthcoming months, + 1,000 adjustable assets are making their way into the Enscape Asset Library.
To easily find the adjustable assets, look for the 'Adjustable' tab in the Asset Library.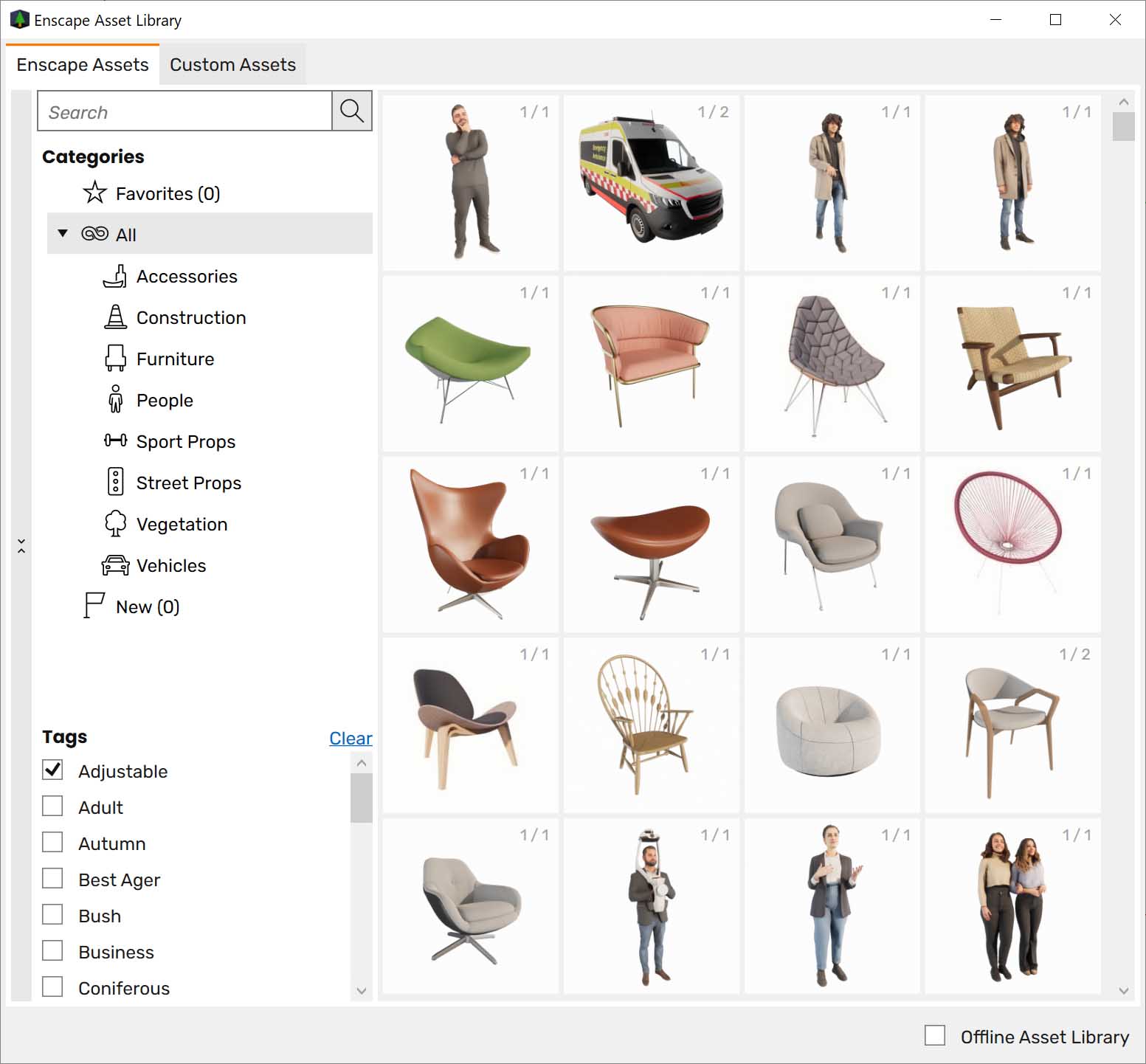 What can be adjusted?
Each time you wish to change the material, color, or variation of an asset, you'll be presented with the options available in relation to that specific asset. Starting with Enscape 3.5, you will be able to adjust the following.
Materials: Change the materials and colors of 100 furniture items and accessories. We have also added 40 new people assets with the option to choose a color from a set of alternative textures.

Colors

: Choose from a color palette or enter a HEX code to achieve the exact shade you need for each of our

91 vehicles

.

Variants

: See alternative options for trees and plants.

105 autumnal trees

and

120 plants without pots

will be available with Enscape 3.5.

Multi-asset editing

: Select and deselect multiple assets in a scene and delete groups of assets.
With Enscape 3.5 and above, you can place an adjustable asset into your scene and start experimenting with the customization options available. Enjoy greater flexibility and save time by not having to look elsewhere for the exact assets you need.
We are already working on expanding the number of adjustable assets in the library. Subscribe to the blog to keep in the loop about the latest updates!
Lighting and reflection improvements
With this release, we are introducing the first iteration of our overhauled global illumination algorithm. Enjoy improved lighting, reflections, and rendering quality if you have a GPU with hardware-accelerated ray tracing support.
See more realistic and higher-quality indirect lighting, especially in interior scenes.
Enjoy more consistent lighting and accurate shading in mirror reflections.
For users with NVIDIA RTX or AMD RX 6000/7000 series graphics cards.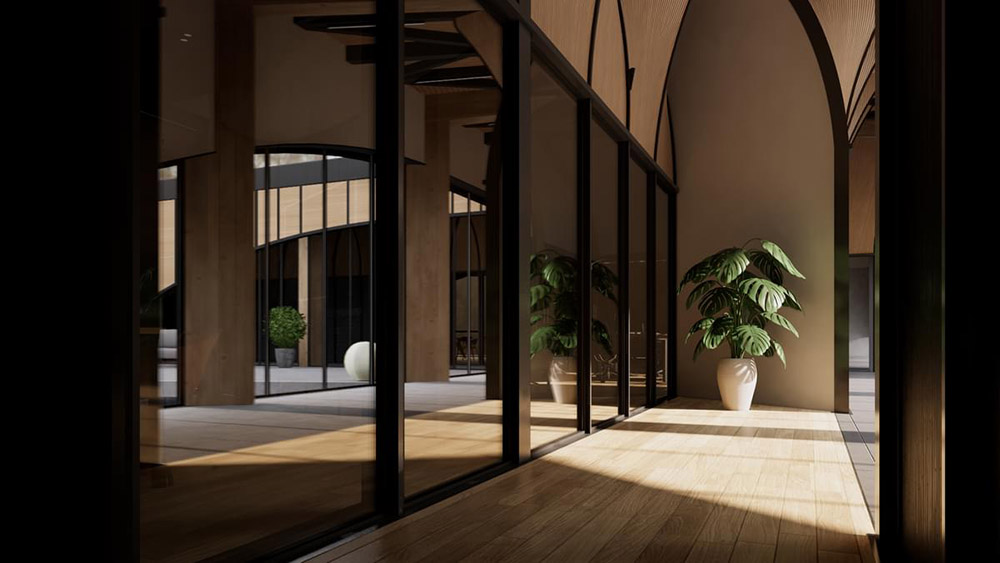 New 3D people assets
You may have read about the new 3D people scanner that is now occupying a fairly large space at Enscape headquarters 😀. We've had a lot of fun testing it out!
The new scanner will allow us to scan people, objects, and even dogs, allowing us to add more variation to the asset library. Find the first set of unique people in the Enscape Asset Library (93 in total), marked as 'New'.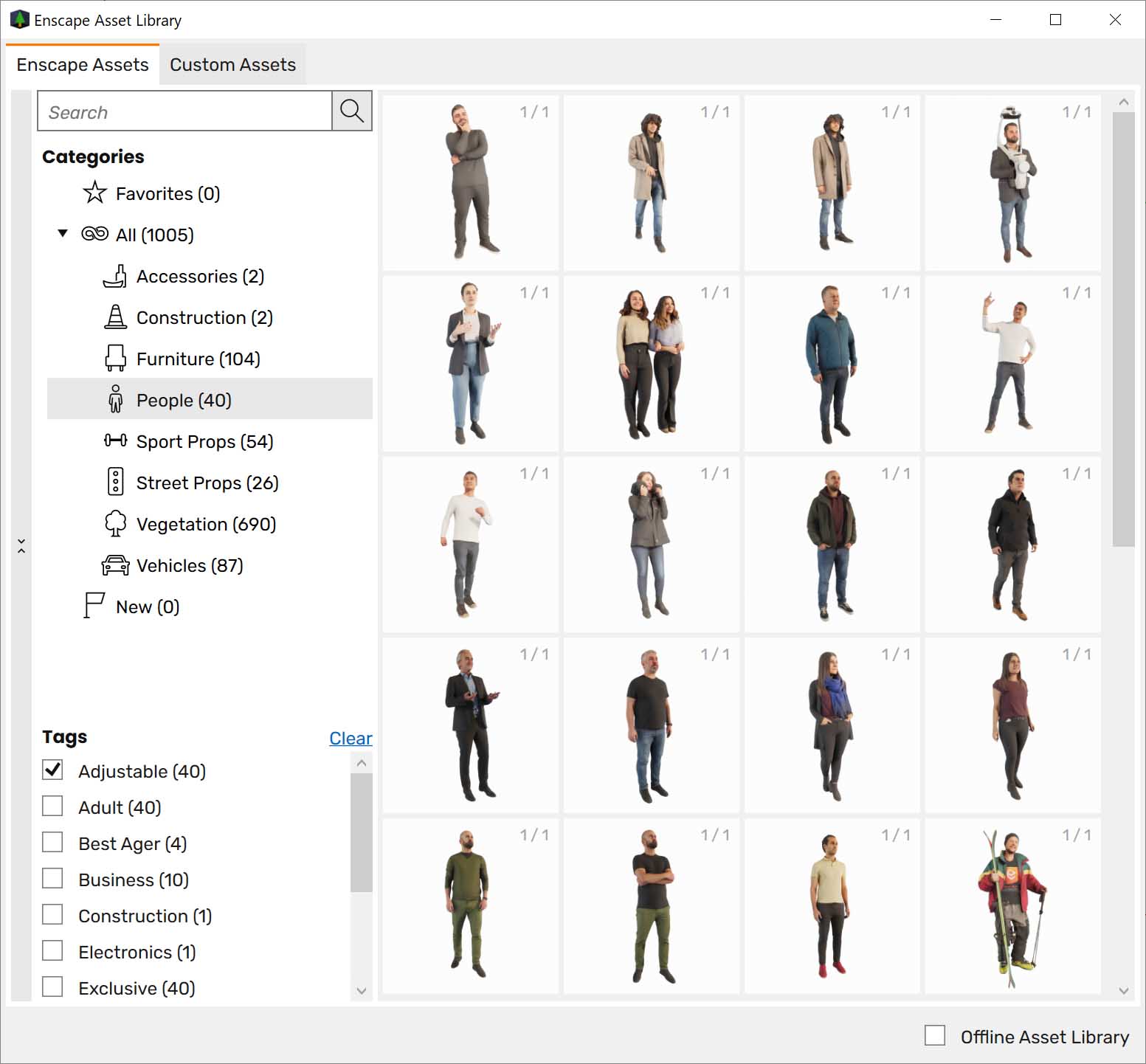 Alpha channel export improvement
The Alpha Channel export feature in Enscape allows you to take a rendering out of Enscape with a transparent background, making it easier to edit that background and post-process it in another tool.
With Enscape 3.5, you can also export semi-transparent materials (windows and glass surfaces), reducing the time needed to refine these materials in post-processing.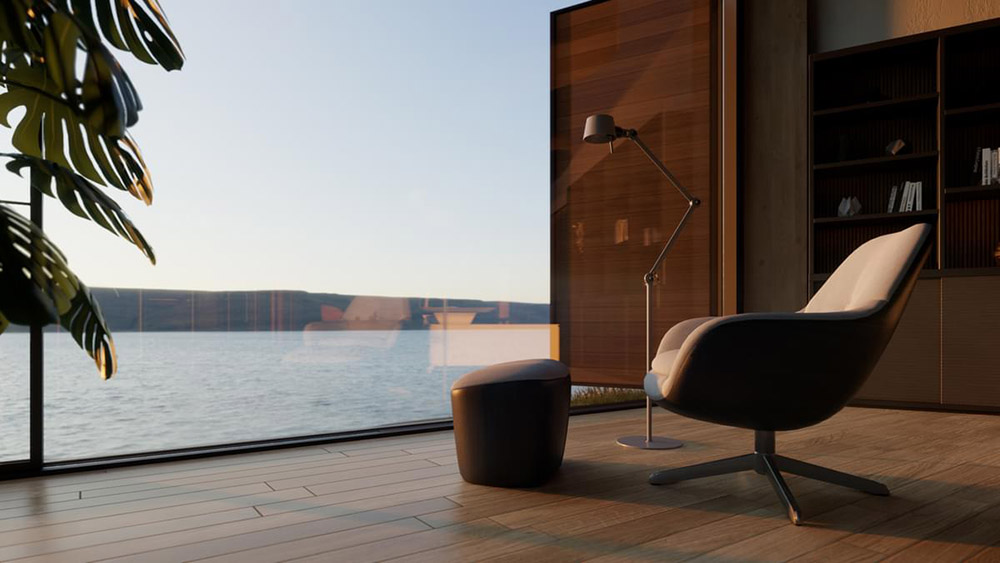 Orthographic views update for Revit
In previous versions of Enscape, if an orthographic view was created or updated in Enscape, users experienced a restriction within Revit that impacted the saved camera position.
Now, once an orthographic view is created or modified in Enscape, Revit will display the same view as Enscape. The crop region in Revit will match the Enscape viewport and is bi-directional, meaning that users can also change the crop region in Revit to adjust the view in Enscape.
Certified SpaceMouse support
Did you know that it's possible to navigate your 3D model with ease and comfort using a 3Dconnexion SpaceMouse? Popular with designers in many industries, including architecture and interior design, the SpaceMouse is often seen as a faster and more efficient way to walk around your projects.
With Enscape 3.5, you can customize mouse controls through shortcut buttons on the SpaceMouse itself. This will make it much easier to use a SpaceMouse in conjunction with Enscape.
Layer assignment of assets in Rhino
Previously, when an Enscape asset was placed into a project, Rhino would automatically assign it to the Default Layer. Now when placing assets in Rhino or Enscape, they will be placed in the currently selected layer.
This will improve workflows, enable a more organized way to work with layers in Rhino, and allow you to filter the assets you want to be visible.
New user area in toolbar
It is now possible to access your user account directly from the Enscape toolbar.
Having an Enscape user account provides you with a number of benefits.
License information: Easily manage and check your license status.
Upload management: Upload, share, and unshare web standalones and panoramas.
Panorama galleries: Create panorama galleries and upload to the cloud for easy sharing and accessibility.
Look for the person icon on your Enscape toolbar to log into your account.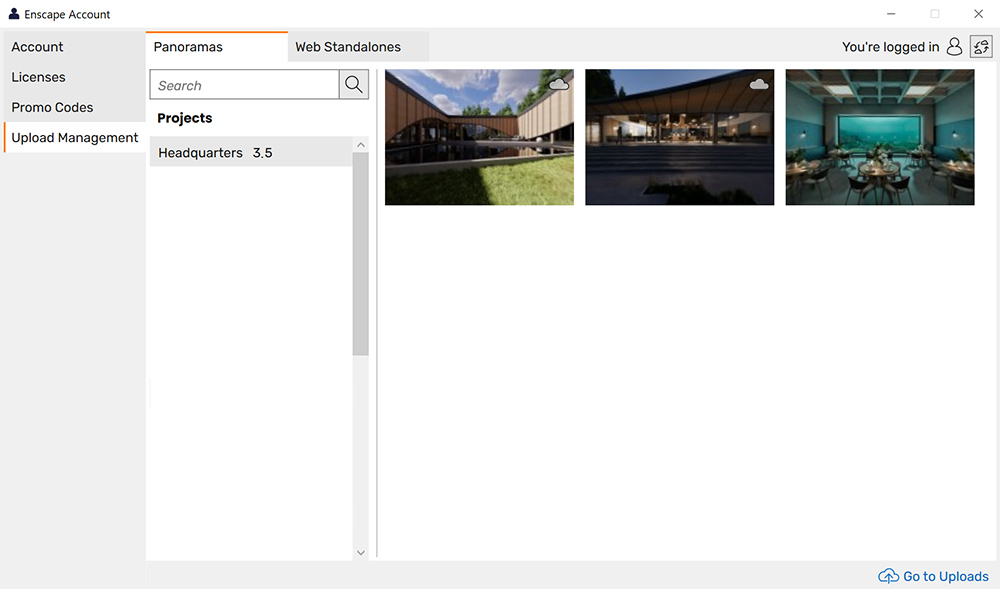 Video tutorial
See how the new Enscape 3.5 features and improvements work in this video tutorial.


Get started with Enscape 3.5
Ease of use is something that Enscape is renowned for, and we hope that you will enjoy a more effortless and faster design and visualization workflow with Enscape 3.5. If there is a feature or improvement you'd like to see in future versions, please visit the Enscape Roadmap Portal to submit your idea and place your vote.
If you haven't already tried Enscape's real-time rendering plugin, we'd love you to give it a try and see what all the excitement is about! Sign up for a free trial today. If you are a student or educator, learn more about our educational licenses here 🎓.
And if you already have an Enscape license, remember that you can upgrade to the newest version for free!