📢NEWS: A new version of Enscape is now available. Discover Enscape 3.4.
---

With Enscape Version 2.0's release, we are taking a big step towards exceptional visual quality and realism. Both Revit and SketchUp versions are updated so no matter which program you prefer to use, the new features are now available. New features include real geometry grass, trees, better lighting, and much more. Watch the video and read all of the details below:
Realistic Lighting

The reflections and indirect lighting in Enscape Version 2.0 are now done using real-time path tracing. This new lighting will make it more faithful to reality, which clients will appreciate.The realistic lighting will give your designs that extra touch you've been looking for.
Grass

Using a Grass keyword in the material name instantly tells Enscape to draw real geometry grass blades. You want your presentations to be as realistic as possible, and real geometry blades of grass will do just that. The grass feature has to be enabled at the Advanced Tab.
Orbit Mode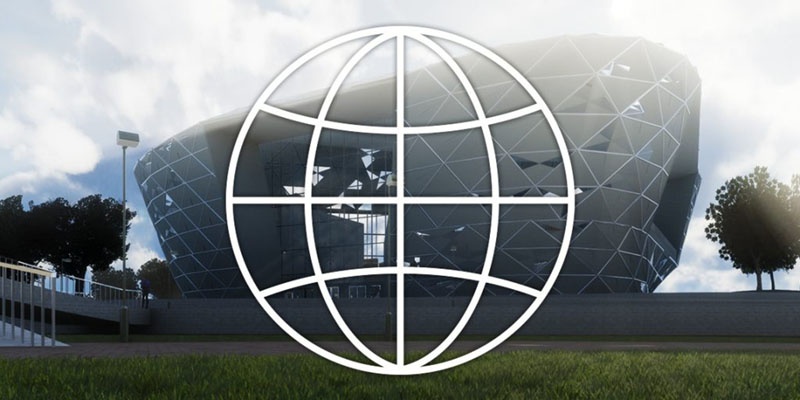 Also in Enscape Version 2.0 you can now right click a point and move the mouse to orbit around it. It is easy to use and quite impressive. Now you have easier movement within your visualizations. This helps view the full range of the design, especially small details that may have been missed before.
Minimap

Press M to show the minimap in the upper corner. The needle will also act as a compass to indicate your orientation.
Light Editor

You can now place IES-, spot, and point lights in SketchUp using a simple yet powerful editor. Sometimes you need a different set of lighting options for your designs in SketchUp, and so here they are!
Better Trees
In Enscape Version 2.0, we reworked most of our tree models to better resemble an architectural rendering look.
Every new release we are working towards bettering Enscape and bettering the experience for all. As always, thank you for using Enscape and please let us know what you think about the new features using the Enscape Community!