We're excited to share that Enscape has once again been named a Leader in 3D Rendering in the G2 Spring 2023 Grid® Report.
G2.com is a renowned global platform for software reviews, widely recognized for its unbiased customer reviews that assist people in making informed decisions when purchasing software.
Thanks to all the customers who have shared how much they enjoy rendering with Enscape on G2 👏. If you'd like to share your experience and help fellow peers decide if Enscape is the right rendering tool for them, you can leave your review, too 😉.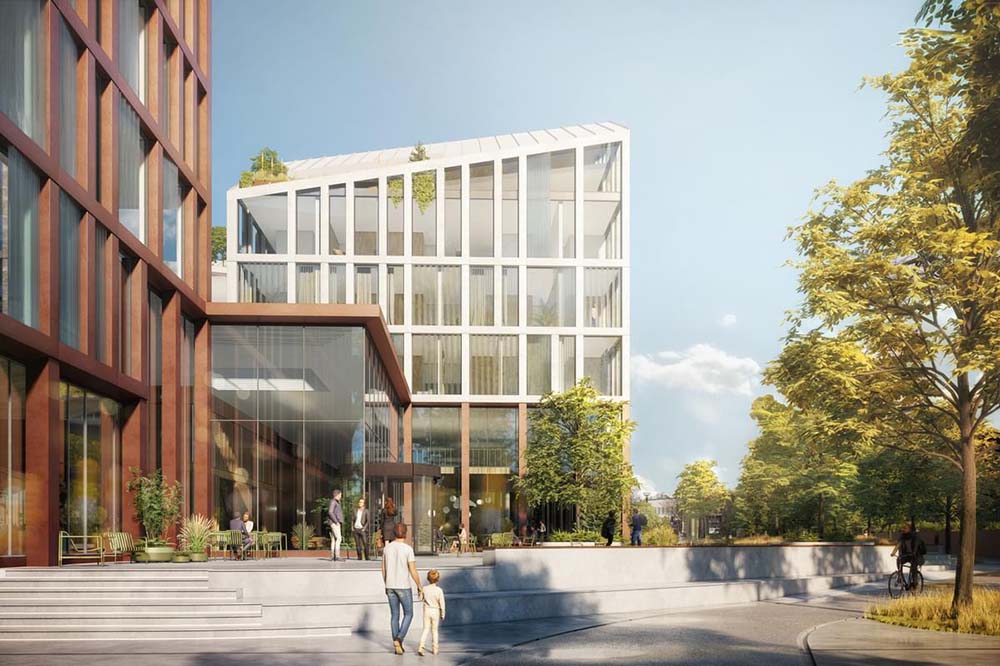 Enscape rendering credit to Vilhelm Lauritzen Architects and Liljewall Architects
Rendering with Enscape
For those unfamiliar with Enscape, it is a powerful tool that enables architects and designers to quickly and easily visualize their designs in 3D. With its real-time rendering capabilities and intuitive interface, Enscape has become a go-to solution for designers looking for a fun and efficient way to design, visualize, and render their projects.
What sets Enscape apart from other 3D rendering software is that it works directly within the design modeling tool itself. Being 100% integrated into design tools like SketchUp and Revit, Enscape allows users to quickly test ideas and create immersive, realistic visualizations that give clients a true sense of what a space will look like before it's built.
Discover why Enscape is a good fit for your design workflow, and get started today with a free trial!