SketchUp 2023 is out! And you'll be pleased to know that Enscape, our real-time visualization plugin, is already compatible on Windows and Mac 👏.
If you're an existing user, download the Enscape 3.4.4 service pack to get started on Windows.

If you're on Mac, learn more about Enscape for Mac and SketchUp 2023 here.


What is Enscape for SketchUp?
Enscape is an industry-leading real-time visualization tool that plugs into SketchUp, as well as other widely used modeling software.
As an extension that sits directly within SketchUp, Enscape can create realistic renders in a matter of seconds, helping designers see and evaluate every single element of their designs and easily communicate ideas with clients.
Enscape is a GPU renderer that works in real time and doesn't require expensive or powerful hardware to run. As you model in SketchUp, you can see changes appear in the Enscape rendering window, providing an incredibly fast and effortless way to design and visualize in 3D.


Enscape is simple and approachable while at the same time offers deeper levels of creativity, furthering design expression and overall visual communications.
Joe Tubb, Senior 3D Visualization Specialist, ASD|SKY

For architects and designers looking for a fast way to design, iterate, and visualize in 3D, Enscape and SketchUp are a powerful combination.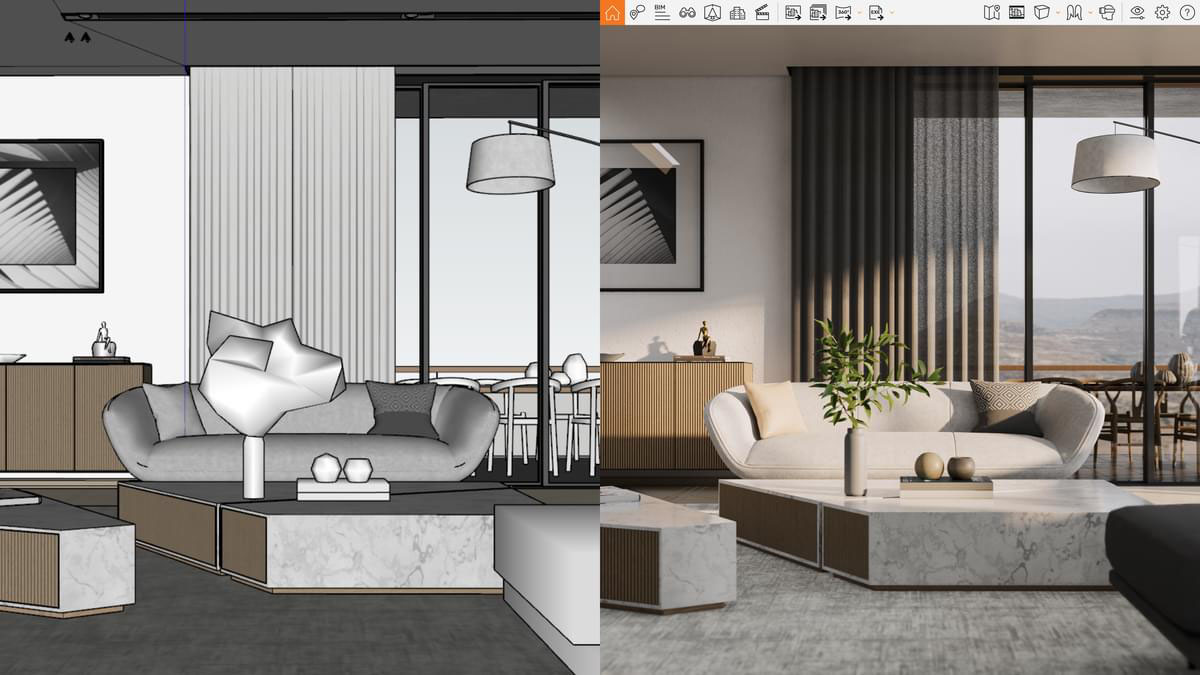 3 benefits of real-time visualization for SketchUp users
Rendering tools provide you with lifelike visualizations of your 3D model from every angle. Real-time visualization tools offer you the ability to do this instantly, meaning that you don't need to wait for hours to see your design come to life.
If you haven't tried using a real-time visualization tool before, here are some of the key benefits it can bring to your design process.
1. Fast ideation
When you use a real-time visualization tool that is fully integrated into SketchUp, you can quickly test and see different design options on the fly. Every change is visible in the rendering window, meaning that you can visualize your ideas as soon as you model them.
2. Easy exploration
Using a built-in rendering tool allows you to navigate your SketchUp model easily - just like in a video game. Using a SpaceMouse or the WASD keys on your keyboard, you can walk through your rendered model and get a true sense of space. And by doing this live during a client meeting, you can see their reactions and gather instant feedback to take into your next design iteration.
3. Intuitive exports
When you're ready to show your design to the world (or just your colleagues or clients 😄), an integrated real-time rendering tool will allow you to export your design with just a few clicks. With Enscape, rendered still images, panoramas, web standalone files, and even animations can be exported directly from SketchUp intuitively.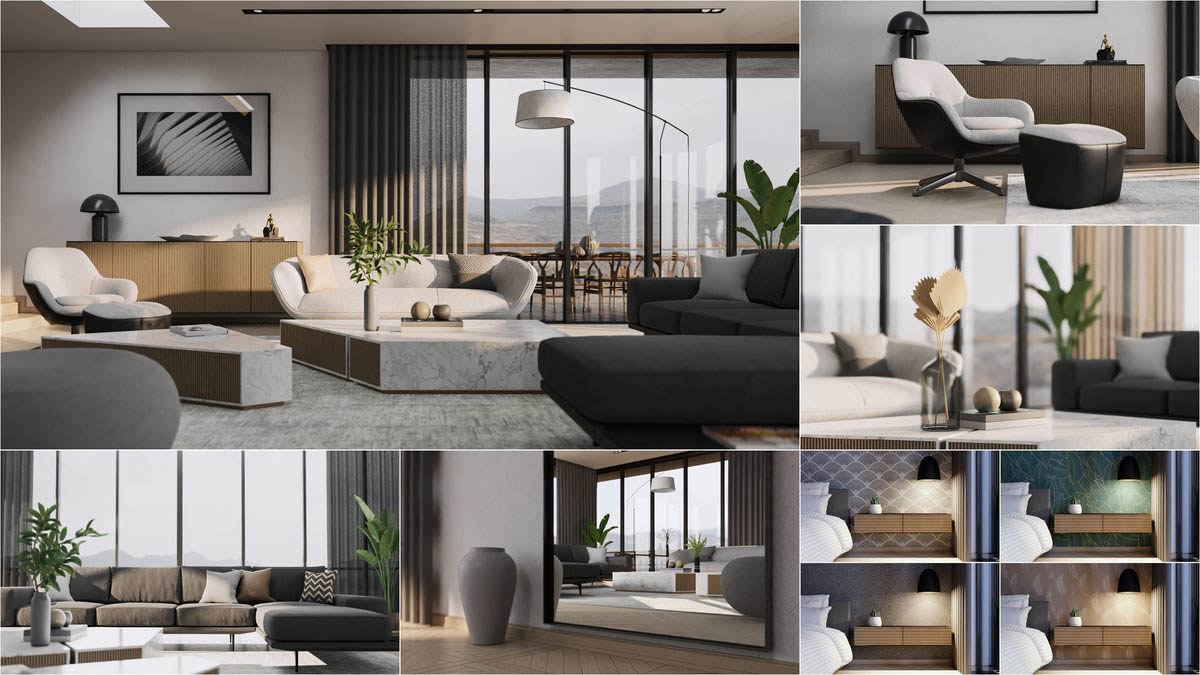 What's new in SketchUp 2023?
What new features and improvements can you expect to see in the latest version of SketchUp?
The Flip tool: To make it easier to invert selections and create symmetry, a new dedicated Flip tool has been added to the toolbar. Invert, reorient, or mirror a selection with greater ease and accuracy.

Multithreaded saving: This functionality is designed to help prevent SketchUp from locking up as often when users are saving larger models.
Revit importer

: Convert Revit models into SketchUp geometry with a

new installer for Studio subscriptions. Install extensions by default, including Revit Importer, Scan Essentials, and V-Ray for SketchUp.

Notable improvements include:
Increased Eraser sensitivity: The Eraser will now work more accurately following an increase in the sensitivity of the tool.
Deselect Edges / Faces: Remove faces or edges from a selection using the commands Deselect Edges and Deselect Faces.
Double-click to place axes: Skip alignment clicks when placing axes with the new double-click option.
Learn more about what's new in SketchUp 2023.
Get started with Enscape for SketchUp 2023
Master how to render in Enscape and SketchUp in no time with these learning resources. We'll take you from novice to pro and support you all the way! 🎉