Real-time rendering and virtual reality are now available in SketchUp 2022 thanks to the release of Enscape 3.3.

With Enscape 3.3, you can enjoy visualizing your projects directly within SketchUp 2022 and benefit from the newest features and functionality - including Site Context, Alpha Channel Export, and the new education-themed assets and materials.
To start exploring your fully-rendered designs in SketchUp 2022, download Enscape 3.3 today.
Update: Enscape also now works with the latest version, SketchUp 2023.
New to Enscape for SketchUp?
Enscape is a real-time rendering and virtual reality extension for SketchUp, meaning you can design, render, and visualize in one integrated workflow.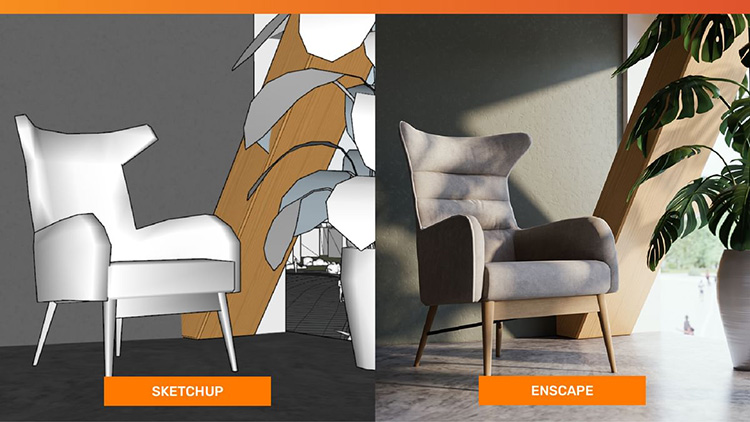 What you see in SketchUp (left). The rendered model in Enscape (right).
How can Enscape help your SketchUp design process?
With Enscape, it's possible to start visualizing your SketchUp model in the earliest phases of design. The white mode rendering option enables visualization of the project with a minimum level of detail. This simplified rendering function makes it easy to visually communicate data without information that may pose as a distraction.

Enscape can help with basic forms of analysis, such as viewsheds, shading, and solar radiation exposure.
You can

quickly explore ideas

and experiment with massing and orientation. You can see how the time of day affects your project, try different lighting options, and experiment with different materials and assets.
It's quick and easy to

create high-quality rendered images

, animations and export panoramas and standalone files. You can also walk around your project on-screen or in virtual reality without leaving SketchUp.
Communicating your story and vision becomes easier with the range of creatives and exports available, ensuring everyone is on the same page. Your clients understand every corner of your design and can provide faster and better-informed feedback.
I have found that Enscape's real-time engine creates a memorable impression with our clients. Clients and designers will have the ability to make decisions in meetings quickly with a fully immersive virtual reality experience.
Joe Tubb, Senior 3D Visualization Specialist, ASD|SKY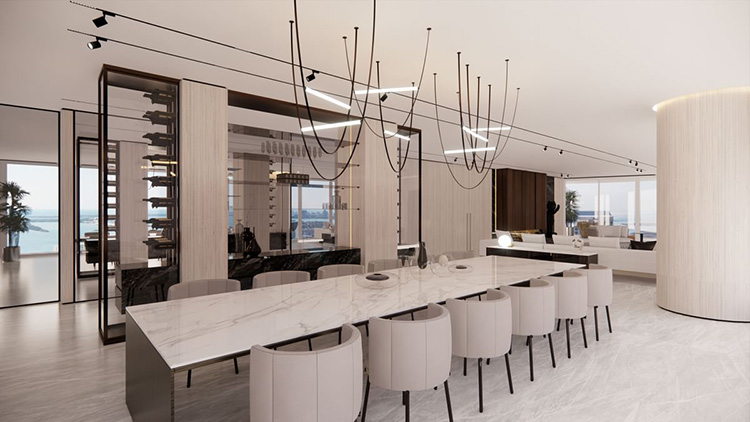 Rendering credit: Adriana Lacruz, Lacruz Design Studio
Get started with Enscape for SketchUp 2022
Quickly get to grips with Enscape for SketchUp 2022 with these handy resources:
Enscape for Mac
Did you know that we have released a Mac version of Enscape for SketchUp 2021 and 2022? Try it out for free for a limited time. Learn more on our Enscape for Mac page.