Enscape now supports the latest version of Revit, bringing real-time visualization directly into your design workflow 🎉.
Take advantage of the latest enhancements just launched with Enscape 3.5 in Revit 2024. Enjoy further customization options with the adjustable asset series, see more realistic mirror reflections and indirect lighting, experience an improvement to orthographic views in Revit, plus much more!
How to Install Enscape for Revit 2024
If you're an existing Enscape customer, you can download the latest version of Enscape for Revit for free and follow the installation instructions. You'll be up and running in no time!



We also offer educational licenses and a free trial if you'd like to give Enscape a try.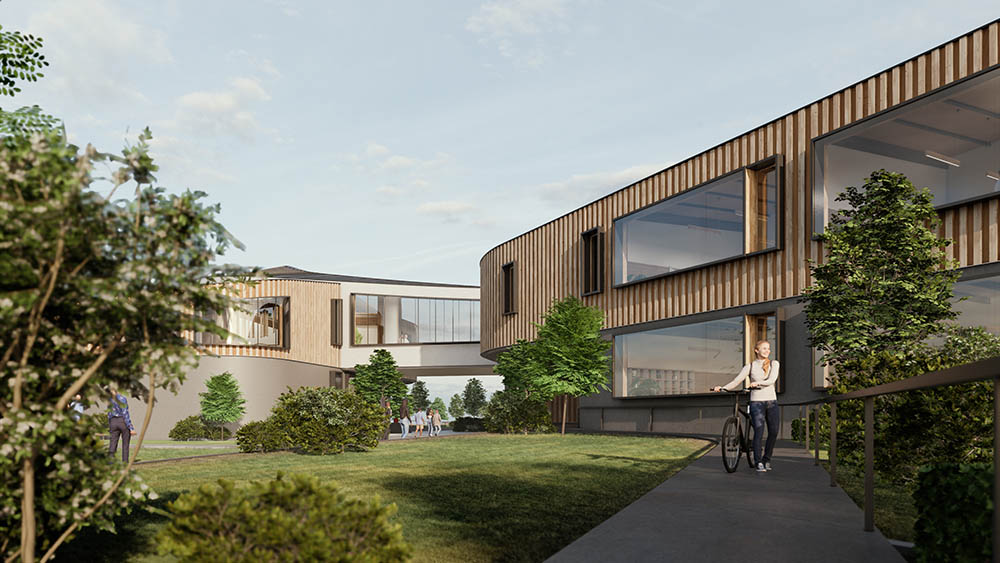 Revit 2024 updates for Enscape users
Which new Revit 2024 features and improvements are of interest to Enscape users? Check out this blog post from Dan Stine to learn more: Revit 2024 Updates Enscape Users Should Know About.
New to Enscape for Revit?
Enscape is a 3D visualization plugin for Revit that allows you to design, render, and visualize in a single workflow - all in real time.
Any modifications made to your Revit model can be viewed immediately in Enscape. Additionally, any changes you make in Enscape are automatically synchronized back to Revit (except for the Site Context feature), which makes designing and visualizing your projects incredibly easy and efficient!
Using Revit and Enscape together allows you to explore your rendered projects and test and visualize different ideas as you design. Creating architectural renderings, panorama tours, animated walkthroughs, and even virtual reality experiences is also effortless and fast with the Enscape plugin for Revit.
Try Enscape for free
If you want to experience how Enscape can seamlessly integrate into your Revit workflow and provide you with instant and high-quality visualizations, take advantage of our 14-day free trial.