Enscape for Mac is now compatible with SketchUp 2023! 🎉

Enjoy real-time rendering, 3D project walkthroughs, fast exports, and much more with Enscape and the latest version of SketchUp.
Enscape for Mac + SketchUp
Enscape for Mac lets you easily visualize and explore your SketchUp designs in real time, bringing your ideas to life in a realistic 3D-rendered environment.

Enscape works as a SketchUp extension, meaning you can design, test ideas, and visualize simultaneously without having to leave SketchUp. Support is currently available for SketchUp 2021, 2022, and now 2023.

Enscape's intuitive interface makes it easy to use, whether you're an experienced designer or just starting out. With features like real-time rendering, a built-in asset library, and customizable materials and visual settings, Enscape is ideal for those looking for a fast and easy rendering solution!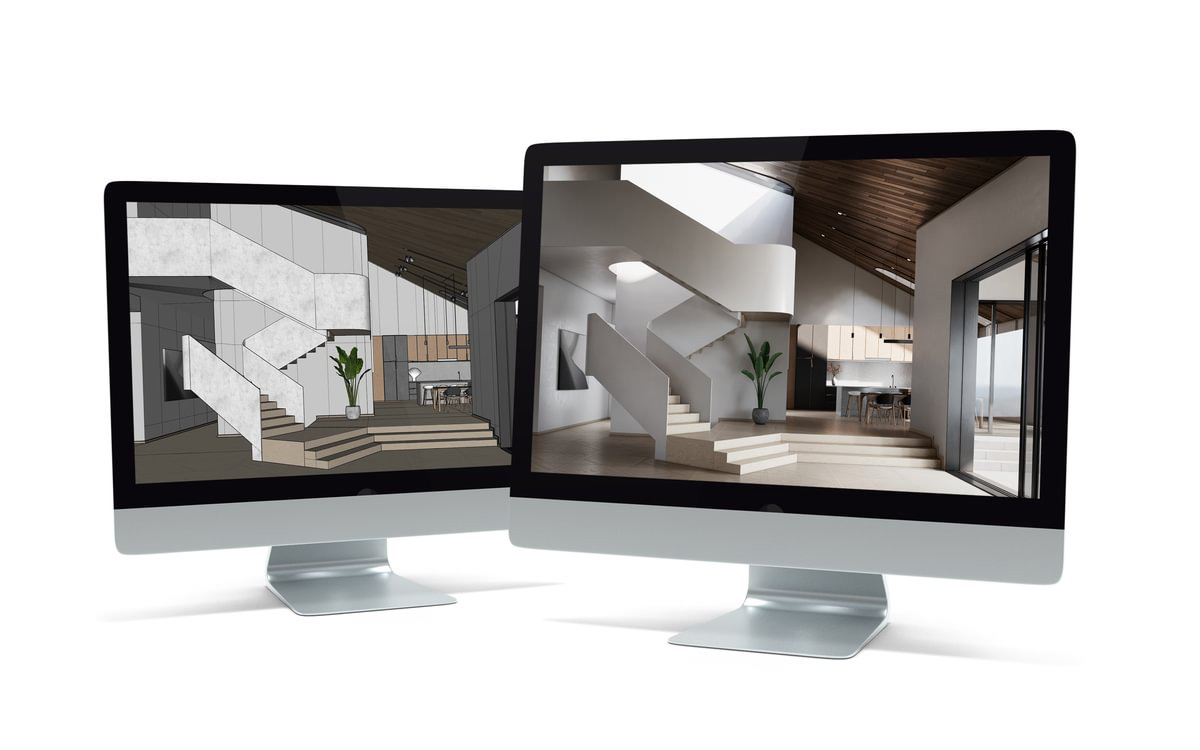 What's included?
Included in this initial version of Enscape for Mac for SketchUp 2023:

✅ Real-time visualization: See your project render in real time as you model in SketchUp.

✅ Real-time walkthrough: Walk and fly through your rendered project from different perspectives, including two-point and orthogonal.

✅ Exports: Export and share your visualizations easily. Choose from still renders, 360-degree panoramas, panorama tour, and web standalone files.

✅ Visual Settings: Perfect your scenes by adjusting atmosphere, image, capture, effects, and rendering settings.

✅ Material Editor: Use height maps and adjust textures to raise the level of realism in your visualizations.

✅ Synchronized views: Have the Enscape rendering window show the same view as your project.

✅ Enscape Asset Library: Browse through +3,000 high-quality, lightweight 3D models to drop straight into your scenes.

✅ Manage views: Create saved views to easily refer back to and seamlessly present your project from the best angles.

✅ Batch rendering: Render in batches to save time having to render your view individually.

✅ Language support: Enscape for Mac is available in English, German, Italian, Portuguese (Brazil), Spanish, French, Polish, and Dutch.

You may notice that some features not listed above are grayed out in your Enscape toolbar. These are features that we are working on and hope to provide in future versions to improve your design visualization experience on Mac.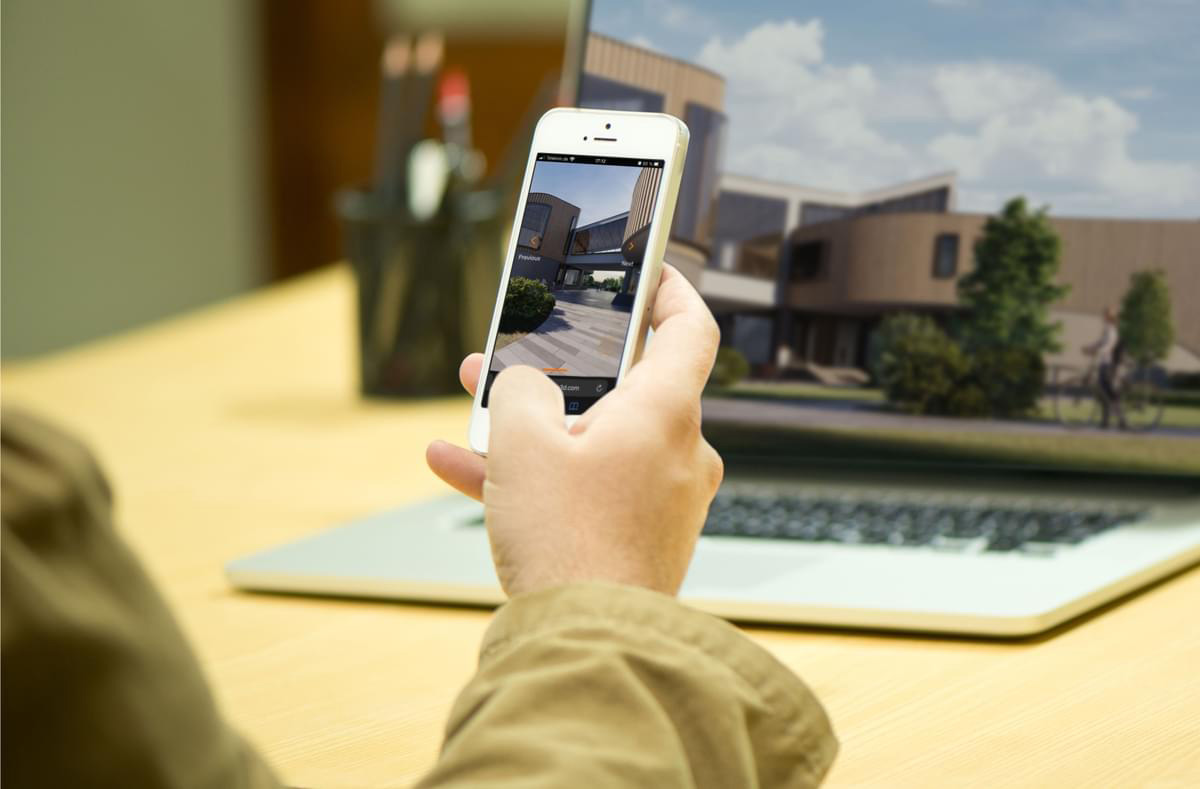 What's still to come?
Enscape for Mac continues to be a top priority for the development team. We are working hard to bring feature parity to the Mac version of Enscape and support Vectorworks, Rhino, and Archicad. We will have more updates for you later this year 😊.

Our team is dedicated to making Enscape the best it can be, and we encourage users to share their feedback with us. This can be done via the Enscape Product Portal, where you can submit your feature requests and upvote features currently being considered for development.

To stay updated with the latest Enscape for Mac news, sign up to our dedicated newsletter.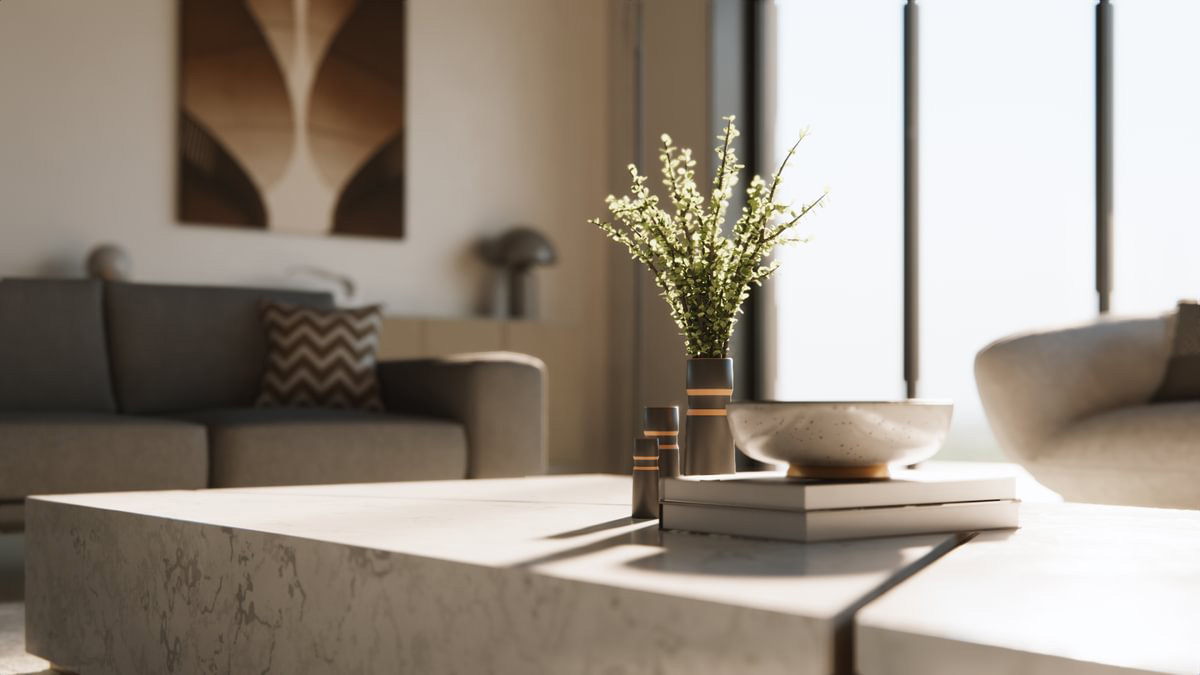 Get started with Enscape for Mac
Get started with Enscape for Mac by downloading the free trial. If you're ready to implement real-time rendering into your design workflow, you can review pricing information and sign up here. We also offer educational licenses for students, educators, and institutions!

You might also be interested in looking at our Getting Started with Enscape for Mac guide and speaking with fellow Mac users in our community forum.
We hope you enjoy using Enscape for Mac!