With Enscape 2.6, we have added over 300 new models to our Asset Library. This greatly expands our existing categories, allowing you to enrich your images with a more diverse selection of people, tropical plants, home accessories, food, furniture and more. Additionally, Revit users now have expanded placement options: on a surface, on an active work plane or linked to an existing Revit family. For more detailed information on how to use the Asset Library, head over to our Knowledge Base.
To give you an even better overview of everything our Asset Library has to offer, we've created standalone files for each of the categories, so you can examine the assets live before placing them in your project. Click on the pictures below to download an executable or web standalone of each category.
Accessories
In this new release, we have expanded existing collections, like our kitchen accessories, to offer you more options. You'll be able to turn give any kitchen into a homey atmosphere with new plates, glasses, kitchen appliances and food items.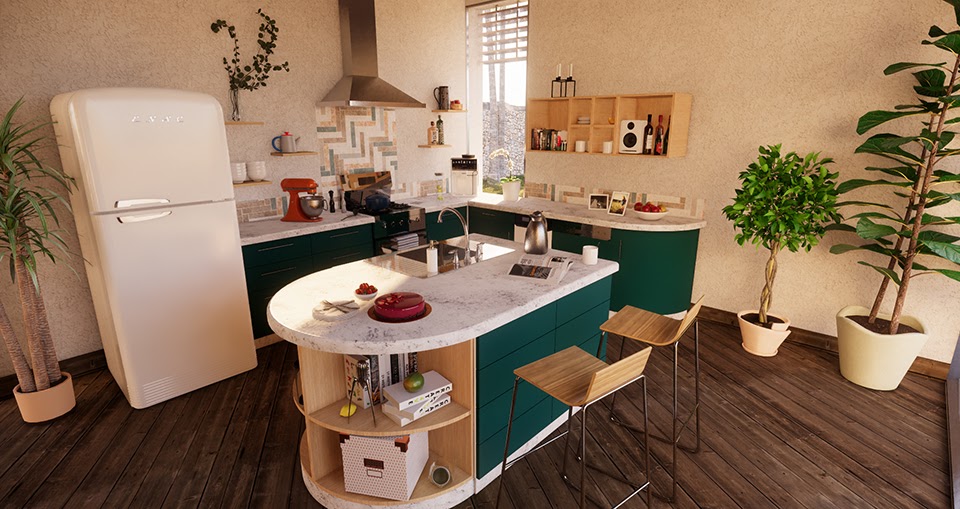 Also new are a variety of bathroom-related assets, like this classic free-standing bathtub. Did you know you can use the Asset Tags to quickly find related assets? Give it a try!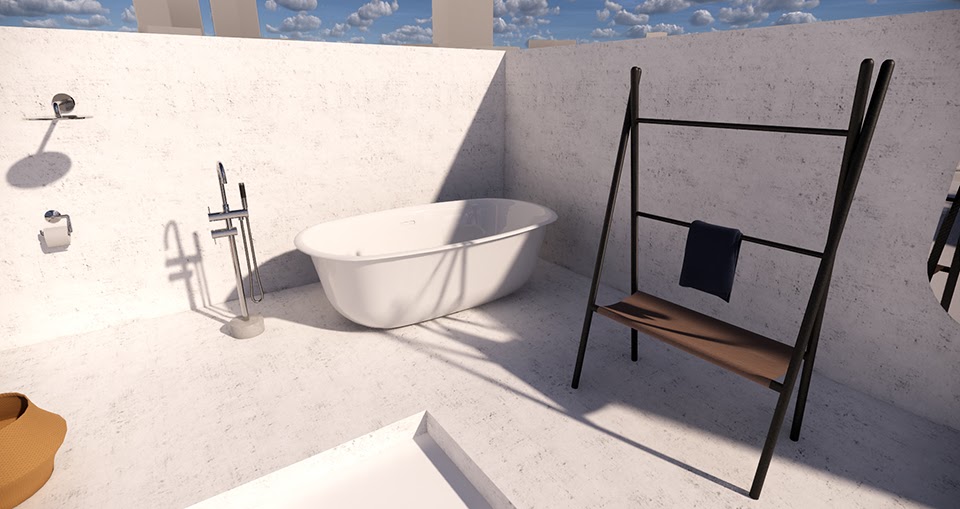 Construction
In this category, we offer objects to give the streets around you an authentic feel. Road barriers and pylons are especially useful for city scenes, where the roads are usually a work-in-progress.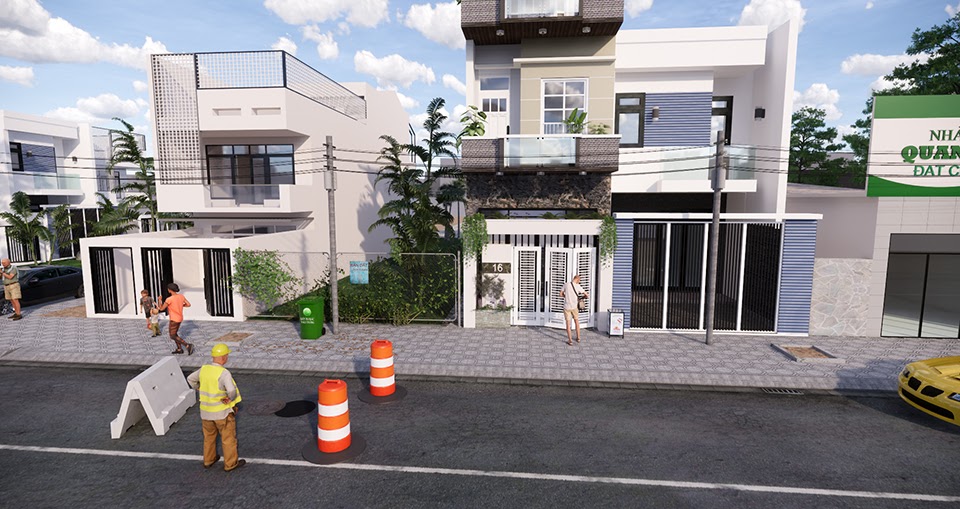 Project credit: Zin
Furniture
Our Furniture category has a huge selection of seating, tables and shelving elements to brighten up any room of the house. From basics like desk chairs and outdoor furniture, to couches and stools with lots of personality, you'll find a little bit of everything.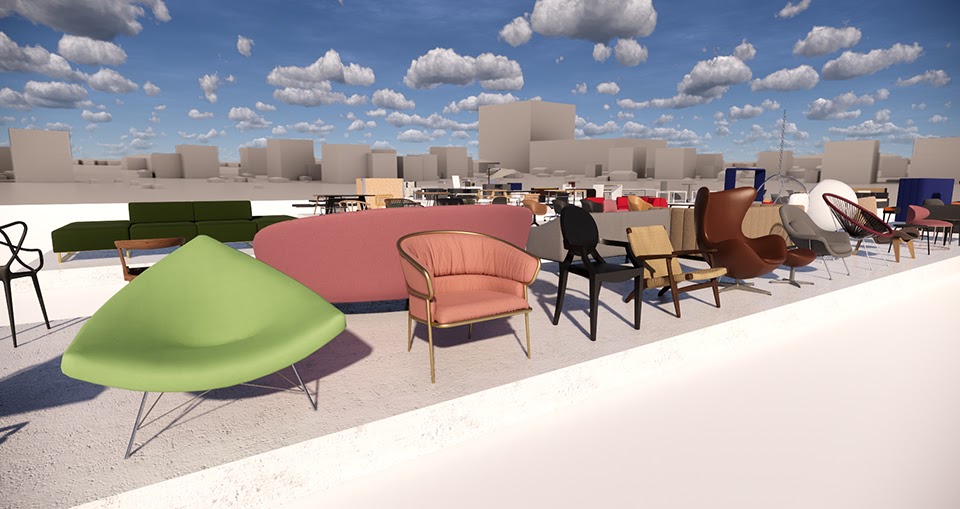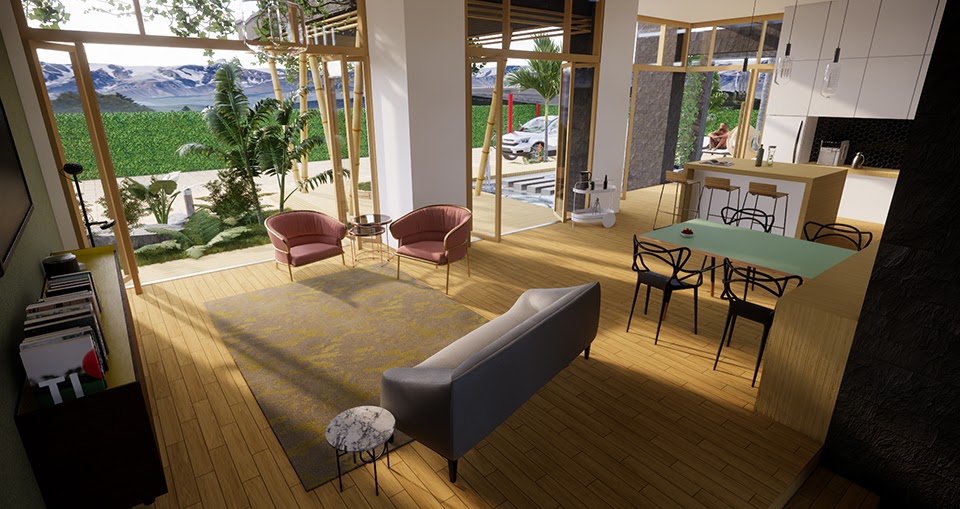 Add some flair to a living room with an elegant side table, or personalize your lobby with modular seating elements.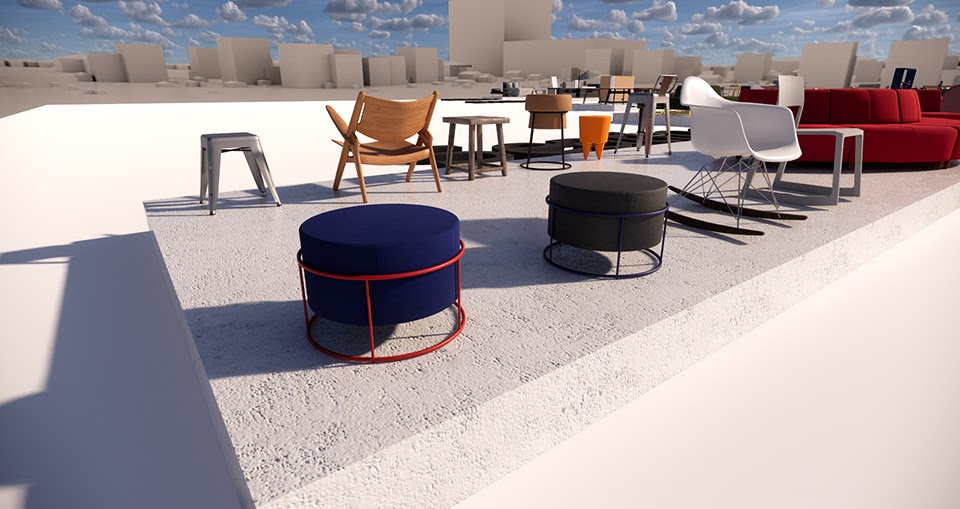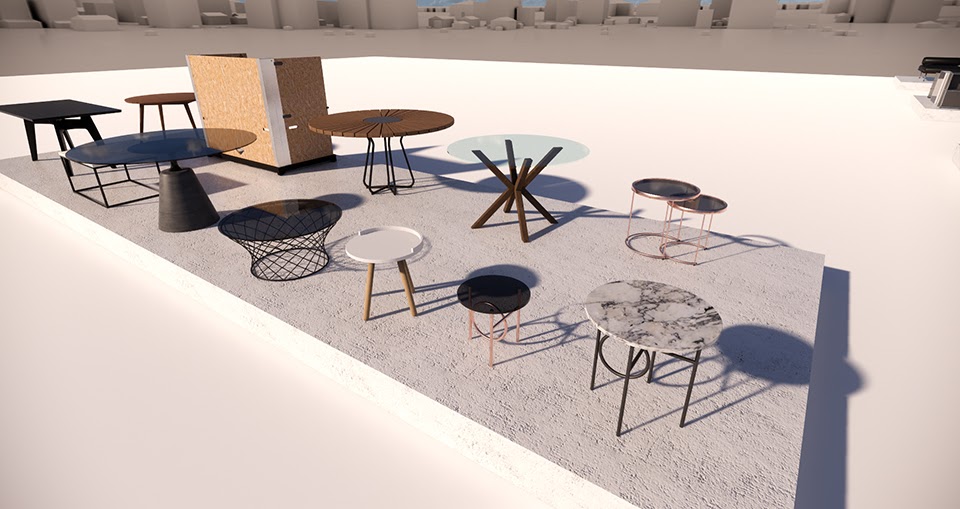 People
Nothing adds life to a scene like people. As an architect, you want to convey the idea that your building will be a hotspot, filled with life and activity. Still renderings convey the architectural beauty of a design, but adding people to the image will tell the story of how the building will be populated.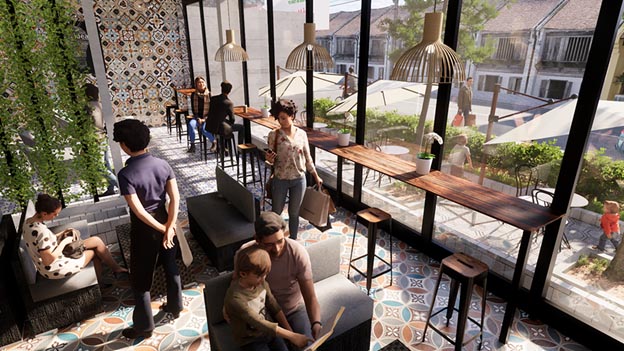 Project credit: Zin
Our collection of people assets contains adults, adolescents, and children in a variety of poses and outfits. There's an asset for every scene!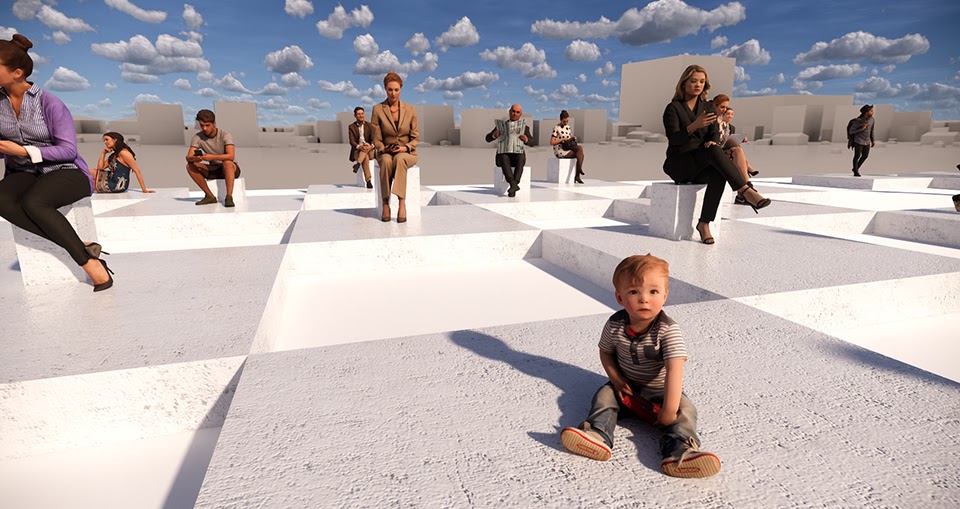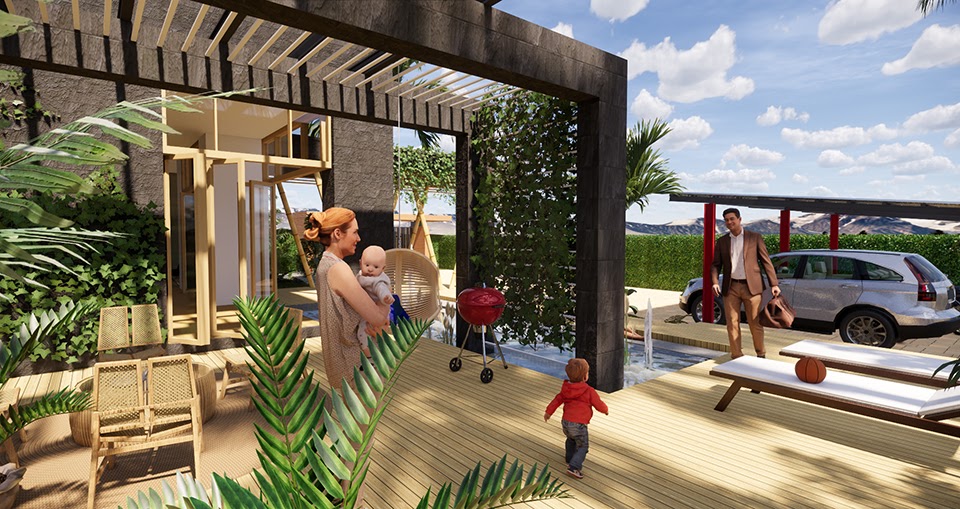 Be sure to keep an eye on how you arrange your assets; especially in the case of people, you want to be sure that they tell a coherent story.
Street pops
No street is complete without little details like fire hydrants, trash cans and billboards. These elements may blend into the background of our day-to-day, but, especially in urban scenes, they can be the deciding factor of whether or not your rendering feels authentic.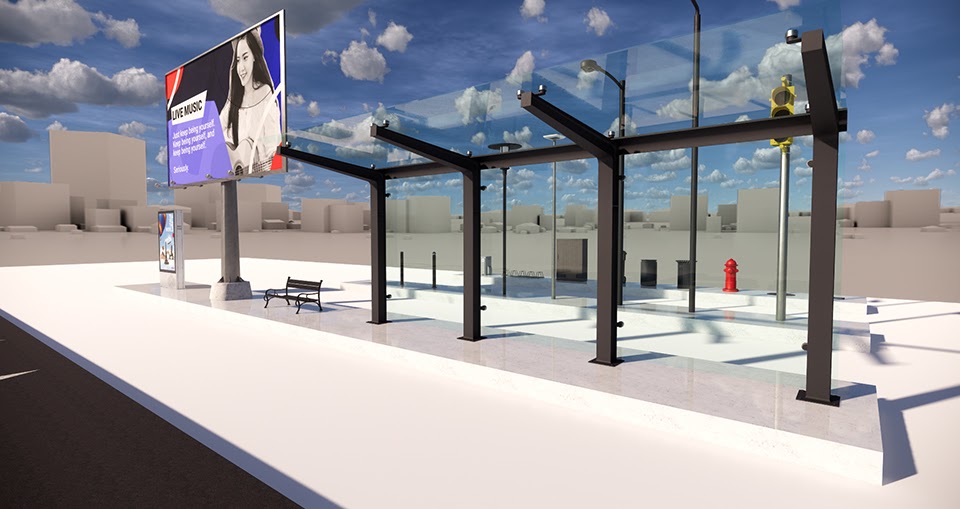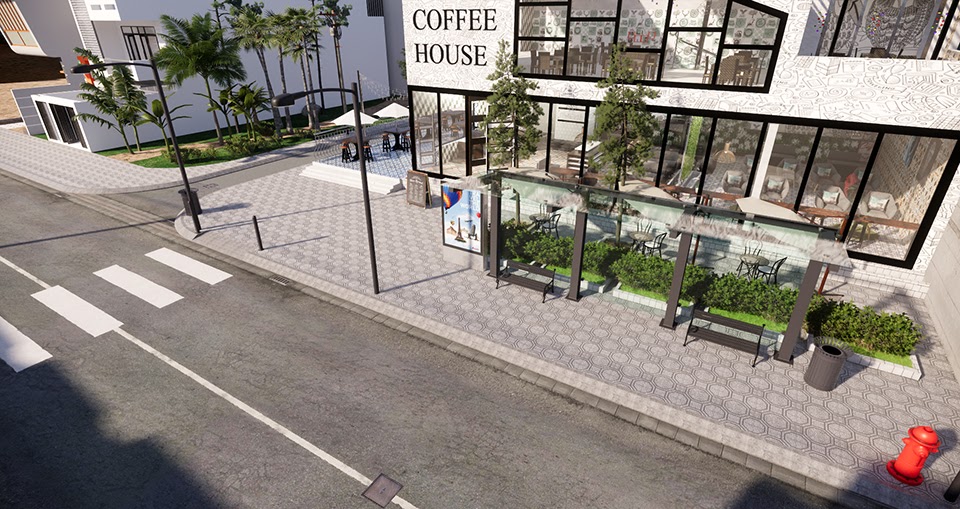 Project credit: Zin
Adding elements like benches to your sidewalk, or a crosswalk to your street can make all the difference.
Vegetation
Landscaping and vegetation are an integral part of any scene, but especially exterior shots. Whether residential or commercial, no exterior shot is complete without landscaping, be it a manicured hedge or a wild patch of ivy.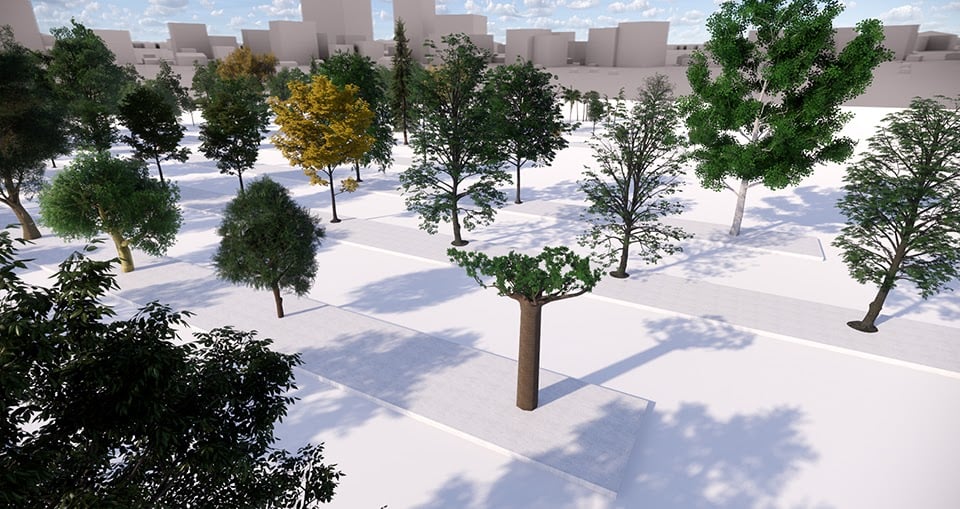 Vegetation is also a great way to quickly fill up the space behind windows for interior shots. Empty windows can be distracting, as they allow the eye to travel away from the focus of the image. By placing trees or hedges in the visible scene outside of the room, you create a grounded image, while keeping the viewer's attention in a defined space.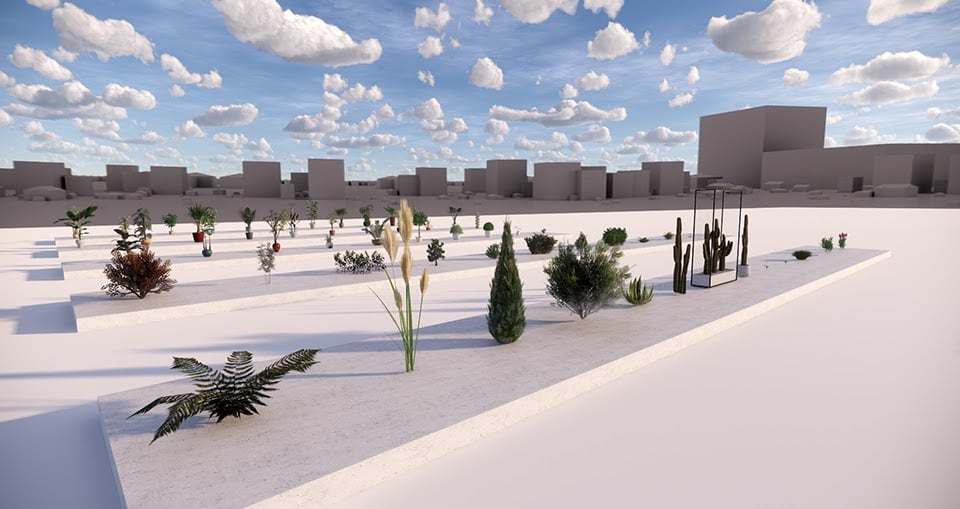 Vehicles
The Vehicles category has been expanded through several new car assets. These additional mid-sized car models allow you to create accurate street scenes, fill the parking lot of a shopping center, and more.

A great effect to make your vehicles look less static in still renderings is to apply motion blur during post-production. Export the rendering with the Object ID option ticked in your Enscape settings to make applying the filter even easier.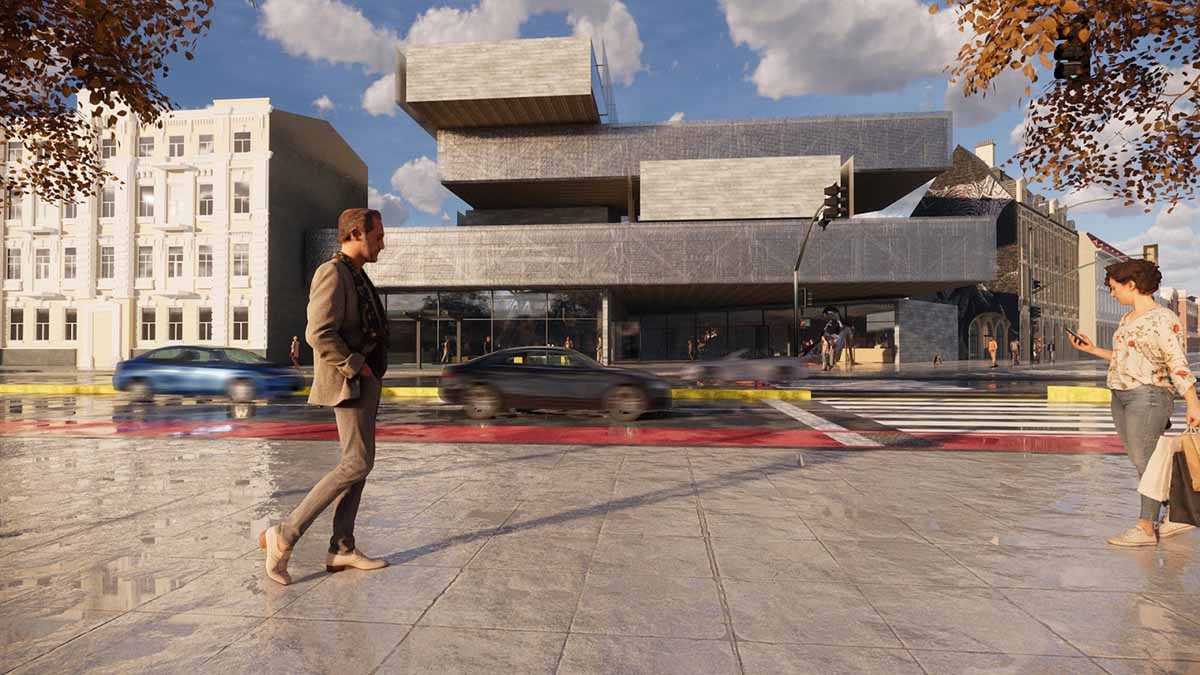 Looking for more?
Every rendering you produce can be enriched by adding Enscape assets. Whether you are planning a bustling shopping center or a modern residential kitchen, our selection of assets lets you quickly bring your rendering to life.
Are you looking for models that are not yet part of our Asset Library? Head over to our Forum and log your specific request. In the Asset Library thread you can post your recommendations and discuss ideas with other Enscape users. Every request is recorded – yours might be next on our list!
If you never tested Enscape before: Give Enscape a try for free:


If you're already using Enscape: Update Your Version of Enscape Now!