Companies positioned at the forefront of the latest AEC industry trends are more likely to remain competitive. With an abundance of information available on new innovations and updated metrics, keeping up with the latest and greatest is a job in and of itself.

Earlier this year, I hosted a webinar with John Cays, Associate Dean for Academic Affairs at New Jersey Institute of Technology, to discuss the trends we are seeing from our perspectives within industry and education. Below is a summary of the key discussion points covered during our conversation.
The emergence of digital twins
The AEC world is slowly being introduced to digital twins, but currently only for the most complicated, large, and well-budgeted projects. The current definition of a digital twin applies nearly exclusively to building operations, where a twin is used to report operational data and serve as a convenient interface to adjust building settings or reference information related to building system maintenance. However, there is movement to expand the definition of digital twin into that of a virtual sandbox, where a building and how it is used, can be tested both during design and operations. This presents a significant shift in the design and operations of buildings and infrastructure.

The projected growth in the digital twins market, or the virtual representation of a physical object, from $10.3B in 2021 to $54.6B in 2027 speaks to the growing usefulness of this technology. Building owners, facility managers, and of course, designers all see opportunities to utilize digital twins to test real-world scenarios first digitally, before they are rolled out to the physical world.

A particularly interesting example of digital twins that goes well beyond the current operations focus was undertaken by UK's Northern Railroad. Through a process of digitally replicating the Northern Railroad stations, a testing methodology was developed that allowed various accessibility scenarios to be tested, with the goal of identifying problem areas and alternative circulation options under various mobility scenarios.
Design transcends the physical world
Digital versions of physical entities have also emerged in the Metaverse, a virtual reality world aimed at reconstructing how we live. ONE Sotheby's International Realty and Voxel Architects introduced the first-ever "MetaReal" mansion — a real-world mansion accompanied by a virtual replica in the Metaverse.

Buildings and infrastructure are also being created exclusively for the Metaverse, however, the current design quality leaves something to be desired. "The bar is pretty low right now; most of the virtual reality architecture you'll see in popular platforms, VRChat and AltspaceVR, is not designed by architects," explains Alex Coulombe, co-founder of XR-focused creative studio Agile Lens.

There is an opportunity, and some would say need, for high-caliber designs in the Metaverse. A workflow allowing content visualized in Enscape to find its way into the Metaverse is a logical step as this trend takes hold. Given the types of designs we see our customers producing with Enscape, it will be incredibly exciting when they start to make their way into these virtual environments in the Metaverse. Our challenge will be how to reconceptualize the meaning of real-time rendering to accurately place projects in the Metaverse, before they are "built".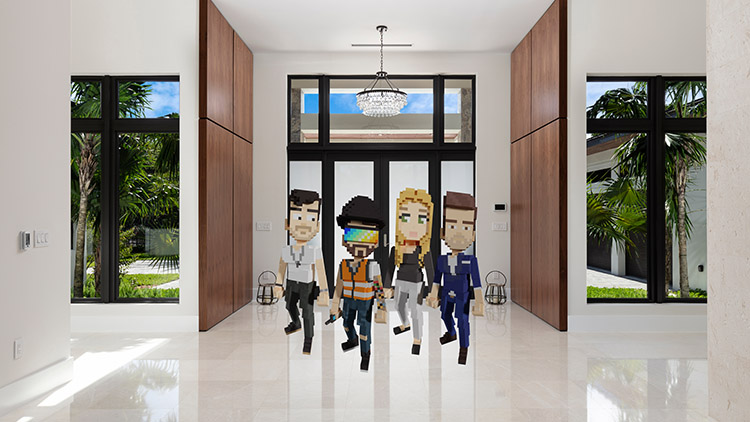 The main partners working on the MetaResidence and their avatars in The Sandbox. Left to right:
George Bileca, Voxel Architects' CEO
Gabe Sierra, Founder and General Contactor at MetaResidence
Kiki Rutten, Global Real Estate Crypto Advisor at ONE Sotheby's International Realty
Daniel de la Vega, ONE Sotheby's International Realty's President
Lines blur between architecture and entertainment
Computer graphics and visualization capabilities are becoming more and more realistic, posing an opportunity for cross-pollination between the visualization tools used in architecture and those used by the entertainment industry.

Within the AEC industry, immersive real-time visualization tools enable next-level storytelling with a cinematic approach to communication between designers, owners, and the public. Notable collaborations between 3D visualization and virtual reality (VR) technology companies, such as Autodesk and Unity or Enscape and Chaos, allude to an increased demand for extended reality (XR) experiences.

Within the entertainment industry, production companies are incorporating not just more, but also more detailed digital components in their features. John noted that "a lot of our architecture students [are] going into motion picture production, being recruited because of [digital design] skill sets."

Another reference to an association between the architecture and entertainment industries is Pixar's role in standardizing languages across the many applications used for modeling, shading, animation, lighting, and rendering digital assets. The Universal Scene Description (USD) materials library allows designers to collaborate on the same assets and acts as the "HTML for 3D virtual worlds." Seamless data transfer across visualization platforms points to a future where the creation of cinematic experiences from building designs is as accessible as real-time rendering is today.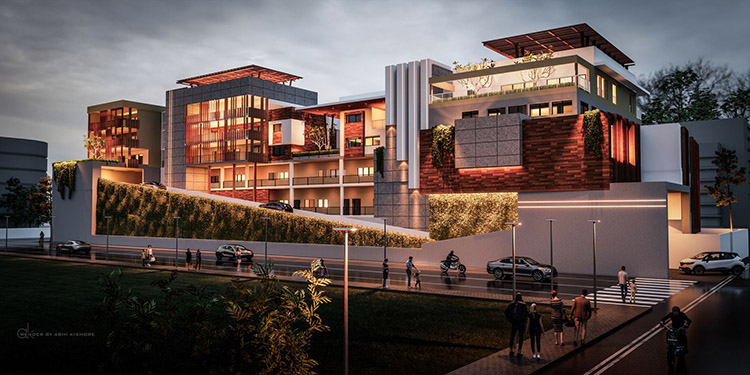 A realistic rendering created in the real-time visualization plugin, Enscape. Credit: Abhi Kishore
The amplification of carbon awareness
The overarching concept of designing for a more sustainable future is certainly not new, but how the design process contributes to that future continues to develop and improve.

The opportunity for the design community is not small. As Edward Mazria, Executive Director and Founder of Architecture 2030, noted, "Architects and design professionals have a unique and critical role to play. We directly shape and influence the built environment worldwide. We are the one industry across all political and geographic boundaries with the agency to affect global emissions immediately."

Architects are realizing that carbon is carbon, thus a carbon reduction strategy for buildings needs to account for both embodied carbon, carbon emitted in the course of manufacturing, transporting, and maintaining building materials, and operational carbon, carbon emitted as a result of building operations. Additionally, it is not just architects who are considering carbon reduction strategies. Carbon awareness is moving down-market, with home builders, home buyers, and even renters considering the environmental impact of the place they choose to reside. The rapidly rising cost of energy is only serving to reinforce this trend, with carbon and energy consciousness both an environmental and economic imperative.

There is still room for improvement, however, when it comes to practically designing for sustainability. The methodologies used to calculate the carbon impact of buildings, such as Life Cycle Assessment (LCA) for embodied carbon and energy modeling for operational energy calculations, don't lend themselves to visually compelling narratives. "Life Cycle Assessment is fundamentally abstract and technical, as opposed to visual and intuitive, which may account for its slow adoption by most architecture firms," explained John. A design tool that enables designers to consider environmental, economic, and social impacts of a project in the same way aesthetics are considered is yet to be developed, but sorely needed by the industry.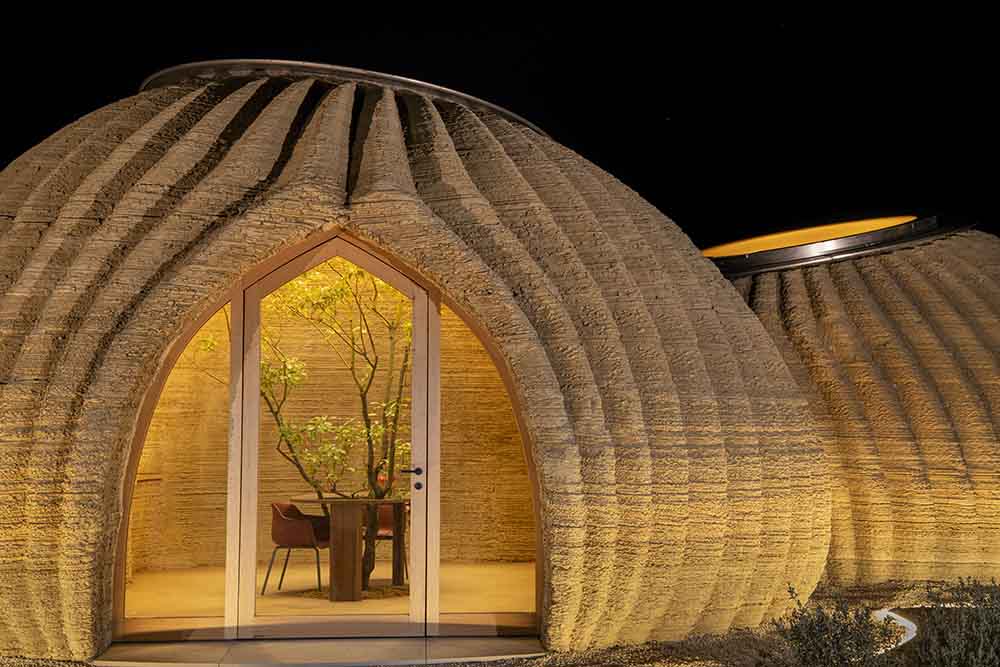 3D printed architecture from locally-sourced clay provides a low-carbon solution. Tecla house, Italy, by Mario Cucinella Architects and WASP
Reimagined industry workflows
Accelerated by the global pandemic, many companies, including those in the AEC industry, made a significant shift towards a remote and/or hybrid work environment. This shift immediately highlighted the need for robust remote collaboration tools and systems to maintain workflows in the absence of face-to-face communication and access to high-powered workstations in the office.

During the transition, some equipment and technologies fell behind. At-home computers were usually laptops optimized for portability, not the heavy lifting of architectural visualization. Too often, they could not keep up with the GPU requirements of advanced design software, leading to crashes, hampered workflows, and general frustration. The cost of equipment with the necessary computational power, compounded by supply chains limiting the hardware availability for those working at home, is a serious issue. There is no perfect technology stack, but a shift towards the use of less capable home PCs to access either virtual machines or remote into more powerful computers at the office offers one pathway to a cost-effective technology stack that accommodates hybrid work environments, with employees working from both home and the office.

Supply chain issues are likely to remain at the forefront due to ongoing shortages. John explained that first-year students at the New Jersey Institute of Technology are required to have a Lenovo ThinkStation P520 in order to meet the graphics processing required for advanced design tools. Global supply chain issues created some challenges in securing this equipment and are likely to persist in the 2022-2023 school year.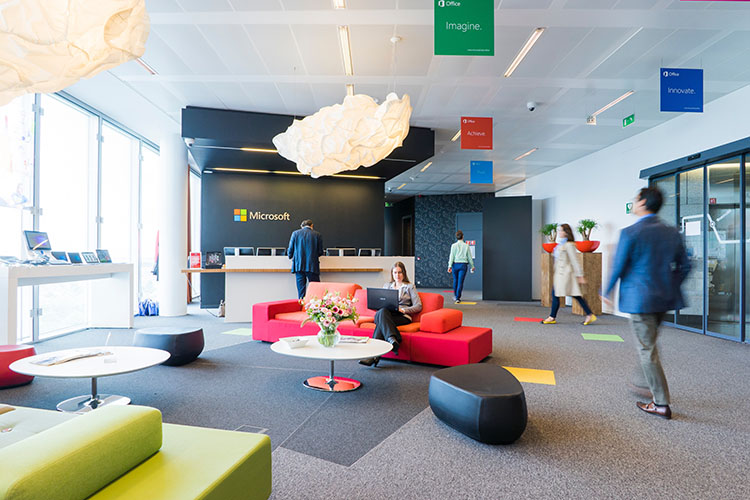 Post-pandemic, increasing numbers of organizations are adopting a hybrid of remote and in-person office work.



How and why to keep up with trends
Firms in the know on the latest industry trends have a first-mover advantage and can even gain market share. Staying informed is certainly not easy, but pays off in the end.

Similarly, when developing curriculum for college students, staff must be well-informed as they "have the added challenge of having to educate students for five years, ten years into the future," noted John.

To remain knowledgeable on industry trends, here at Enscape, we create a monthly industry trends report that captures acquisitions, key projects, and other pertinent information while also maintaining a blog and forum. We also utilize a power user group and a customer advisory board that provide insight vital to spotting trends and adapting accordingly.

At the New Jersey Institute of Technology, teaching staff prioritizes engagement with other universities, especially those in more advanced countries where trends are first displayed. Professors also pay close attention to industry leaders, such as SIGGRAPH in the gaming industry, to lead the way.
Watch the full webinar recording here: