Dan Stine is an architect, educator, author and architectural visualization specialist who has been working in the field of architecture for over 20 years. He's currently the Director of Design Technology at Lake|Flato, who in 2019, were named the number one firm in Architect Magazine's top 50.

You may have come across Dan at one of his Autodesk University classes, an online or face-to-face event, through his blog, BIM Chapters, one of his published books, or even here on the Enscape Blog, where Dan has been sharing his top rendering and virtual reality tips for many years. One thing is for sure - Dan is tremendously visible and involved with the AEC community!
As someone who is completely dedicated to and immersed in his field of work, and lucky for us, a big fan of Enscape, we wanted to hear more about Dan's experience with real-time rendering and VR, and his thoughts on what's to come in the future for the industry.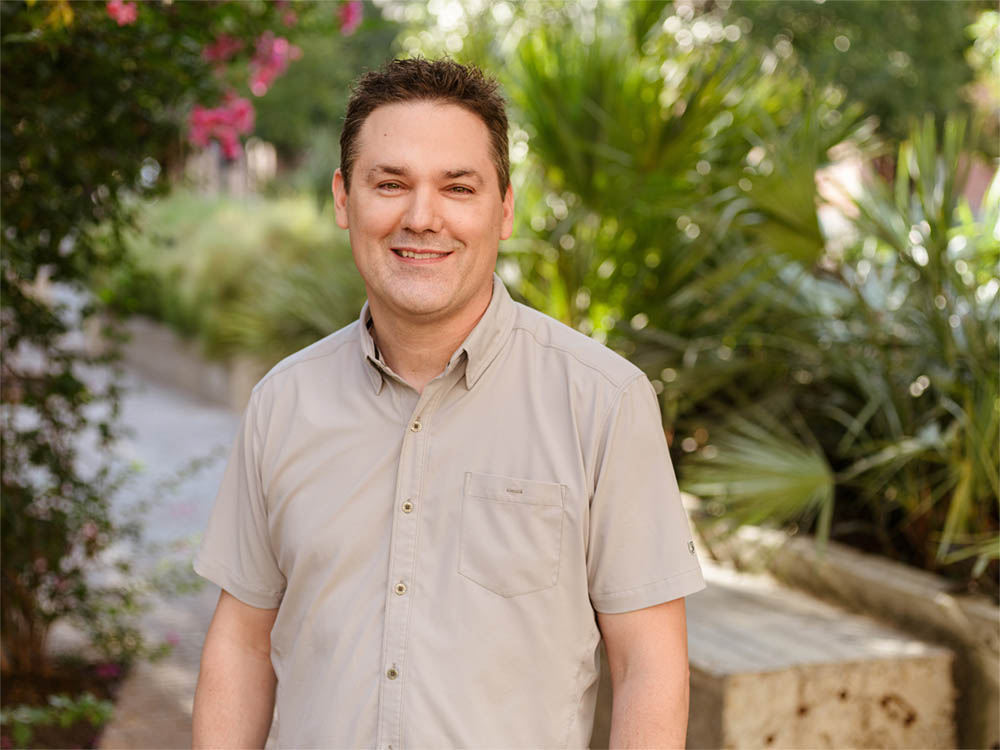 How did you first come across Enscape and how long have you been using it for?
I am always looking for new technology (it's literally in my job description) that will both improve the design process and benefit our clients. I recall receiving a promotional email from Enscape around mid-2015. I installed a free trial and played with it for a few hours.
A couple of months later my good friend Phil Read was already their biggest fan and talking about it at RTC Asia in Singapore; I shared a copy of the Revit model from my Revit Interior design book, which has a lot of nice geometry and material assignments.
In mid-2016 I wrote the first blog post, for Enscape, about a presentation I did for interior design students at the University of Minnesota. Starting in 2017, I began rendering all of my Revit book covers using Enscape.
Thus, I have been using Enscape for about 5 years now!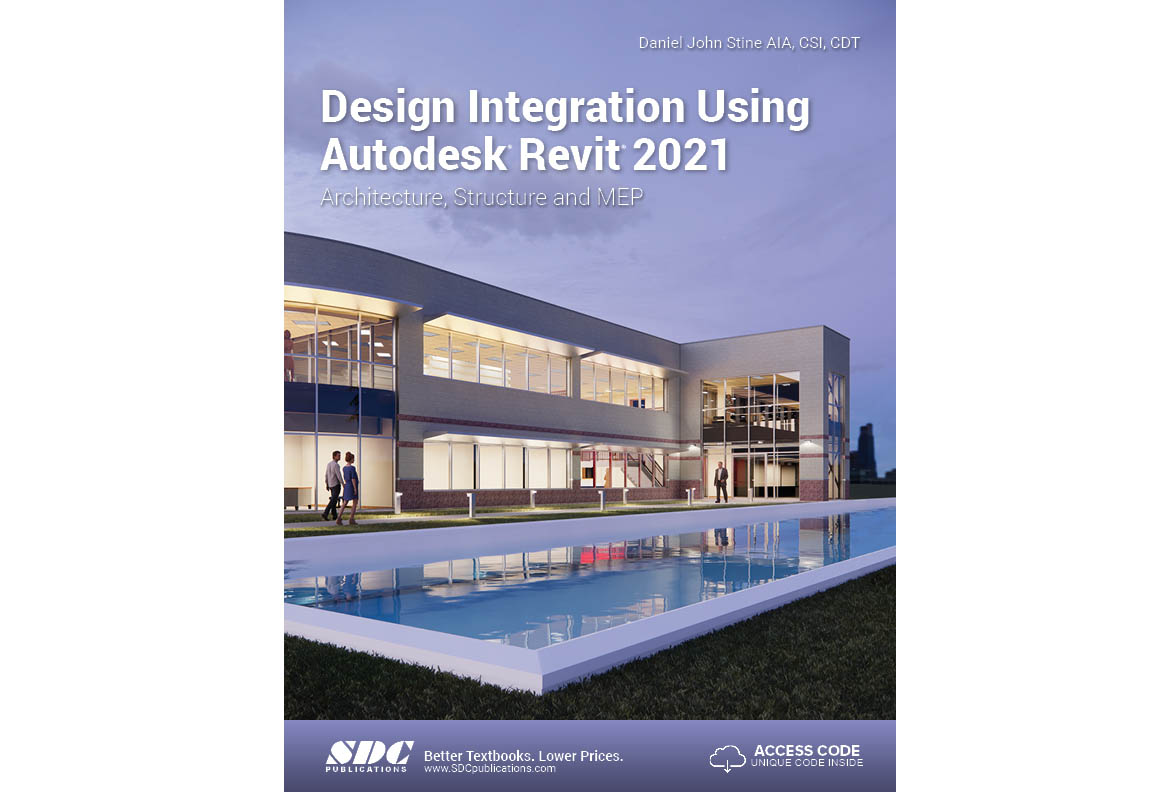 Dan uses Enscape to help him create his printed book covers
Why did you choose Enscape as your real-time rendering / virtual reality tool?
I started championing Enscape for rendering and real-time client-facing presentations first. I have always preferred the true "single source of truth" approach whenever possible. Enscape delivers in spades on this front… everything is done in the design platform (i.e. Revit, SketchUp, Rhino, ArchiCAD, or Vectorworks) and Enscape is essentially a navigation and presentation tool.
It took a little longer for VR to be practical in Enscape, due to software and hardware limitations at the high quality Enscape strives for. But now, with NVIDIA RTX Quadro cards with lots of GPU memory and Enscape directly supporting RTX, it is the only software I use to deliver VR these days.
Prior to Enscape, I used Revit's built-in rendering engine. It is possible to achieve decent results using the Autodesk Raytracer combined with Revit's advanced PBR-based materials, but the processing only uses the CPU and takes hours, if not days, to complete what Enscape archives in seconds and is GPU centric.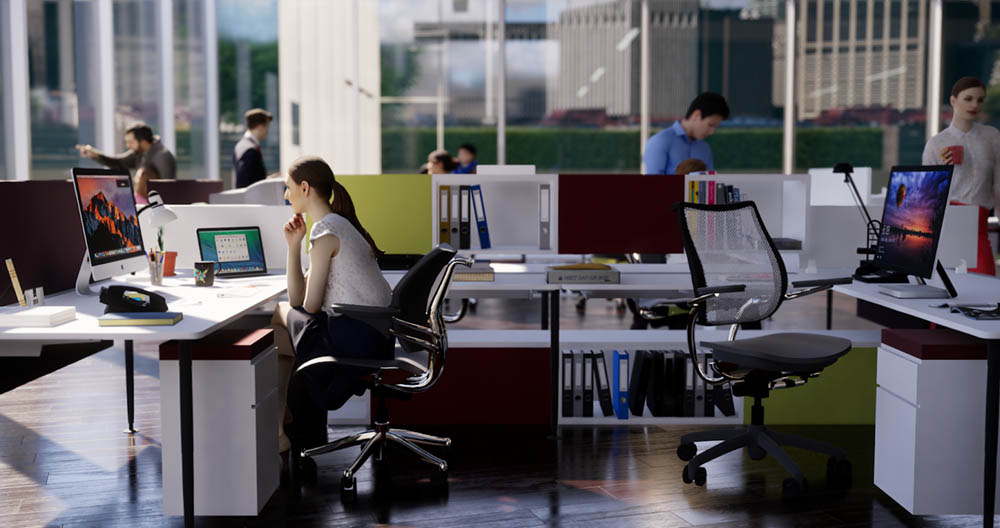 Office interior rendered in Enscape by Dan Stine
How have you been using Enscape over the past few years?
I have used Ensacpe for everything; all phases of a project and then some! I have used it to prepare material for proposals, in Schematic Design (SD), Design Development (DD), Construction Documents (CD), and even during Construction Administration (CA). I have used Enscape with design teams, clients, the client's clients (i.e. potential tenants for developers). I have used Enscape to deliver VR at a project ribbon-cutting, during a groundbreaking, at public meetings, and even a fundraiser. I also teach Enscape to graduate architecture students at NDSU and present it to interior students at the University of Minnesota.
As well as an accomplished architect and lecturer, you're also a published author and speak at numerous conferences around the world. How do audiences react when you show them Enscape's capabilities?
The short answer is that they are in awe!
What is interesting about this question is that many people generally know about Enscape at this point, and many of them even use it. But with the Enscape team sharply focused on continually making the product better, new features find their way into the program that sometimes evades some users' attention. So, showing the array and quality of the asset library, as one example, makes people pretty excited!
I recently shared "5 secrets in Enscape" with The Revit Kid, Jeffrey A. Pinheiro, on his live YouTube happy hour. The response from the audience was incredibly positive. In case you are interested, I talked about ways to make various elements more realistic!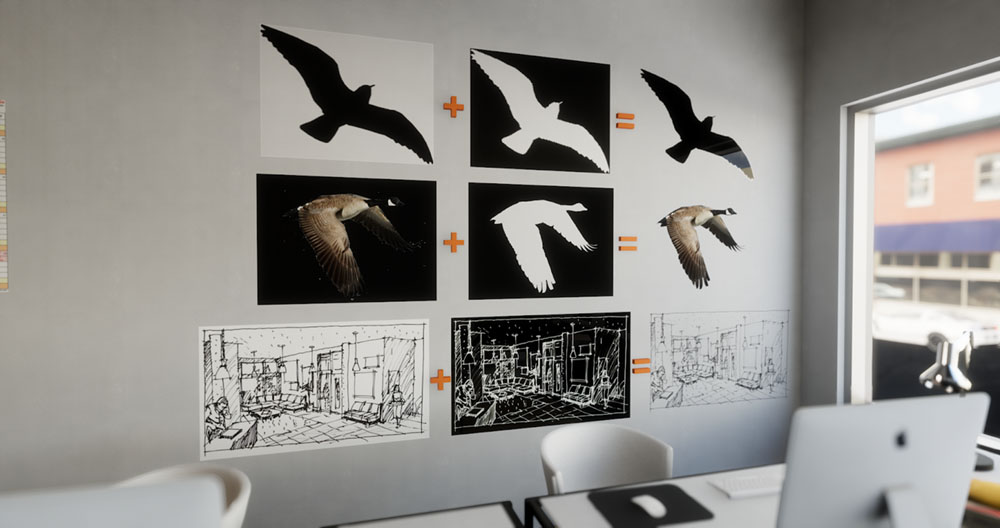 Office interior rendered in Enscape by Dan Stine
Is there a particular project where Enscape helped you beyond ways you thought were possible?
On a large hospital project I worked on, we delivered many hours of VR services early in the design process. Employing a site-specific 360 photo for the skybox, and bringing wireless VR to the existing hospital really opened up a lot of dialog that the design team was able to document and use to improve the design. With the 20-foot (6m) wireless play area, we even used a wheelchair to explore some spaces in the facility.
You've been using the virtual reality function for some time. Do you have any quick tips that you can share with those who may not have used Enscape's VR functionality before?
Yes! If bringing VR on the road, be sure to set everything up in the office… but, in a unique location. Not where you usually do VR. This way you will make sure you have all the cables and don't forget common items like the keyboard and mouse!

Another key point is to have the best hardware possible to make the client as comfortable as possible. This includes a powerful graphics card and quality VR system such as the HTC Vive Pro. Even with the best hardware, the model may need to be cropped into separate files to optimize the experience.
You've recently joined Lake|Flato Architects who also happen to use Enscape. How does their use of Enscape compare to yours?
When I did my daylong visit with Lake|Flato several months ago, before the pandemic, I was certainly happy to see Ensacpe on many of the computers across multiple studios, being used in the daily design process. Since then I have seen some absolutely amazing projects presented to me in Enscape!
Together, just a few weeks into my new role, we are improving upon our shared knowledge. We are already working on creating custom assets, like a live oak - a common Texas tree - using the method Pieter Schiettecatte wrote about on my blog; Tutorial: how to create custom Enscape assets.
Is there anything else that stands out about your experience of using Enscape (or working with the team) that you'd like to share?
Because I know so many people at Enscape, I can truly say they are an amazing and passionate group and that certainly shows in the product they produce. I have had the opportunity to write blog posts for Enscape over the last two years. I also went to many conferences with the team last year; Minnesota, Las Vegas, London and Scotland. In Minnesota, where I lived until just two months ago, I took Kaj and Lisa-Marie to the Mall of America where we went on an indoor rollercoaster and had dinner. In London I joined the team at an Enscape User Group meeting at the KPF London office. Finally, I consider one of the founders, Moritz Luck, to be a really good friend. We have a lot in common; he even lived in my hometown for a semester as a high school student… which is amazing when you consider he (and Enscape) are from Germany!
How do you think the industry is going to evolve in the years to come, and how would you like to see Enscape react to that?
This is a complex question with an equally complex answer. Our profession has big challenges to help solve and we will be much more successful if we all work together. Tools for simulation and visualization will play a key role in this, I am sure. I want Enscape-quality AR and to visually experience things like plug loads and thermal bypass; think WuFi-like analysis resulting in three-dimensional heat and moisture mapping.