Intelligent City is a technology-enabled housing company based in Vancouver, Canada. They combine architecture, design, engineering, building systems, and manufacturing into a platform-and-product-based approach. They call this highly automated and product-oriented end-to-end approach "Platforms for Life."
Chief Technology Officer, Oliver David (OD) Krieg, and Computational Design Architect, Timo Tsui, share how they incorporate Enscape to create mixed-use urban housing solutions with Platforms for Life.
Creating communities with mixes-use buildings
In North America, many cities are very dense in the center and have a huge sprawl outside of it. Because of this, you have what is called a 'missing middle,' where you find duplex-like residential buildings an hour away from the city center.
OD explains how the objective of Intelligent City is to fill that missing middle by creating vibrant communities with the buildings they design.
"We think having mixed-use buildings between six to 12 stories high can produce enough density to generate a lively city with close public infrastructure. You can walk, cycle, use public transport, and are less reliant on cars. Because of the commercial spaces on the ground floor of the buildings, whatever you need to do, you can do it within a travel distance of 15 minutes. This creates communities and provides better urban living than created by the typical high-rise concrete towers."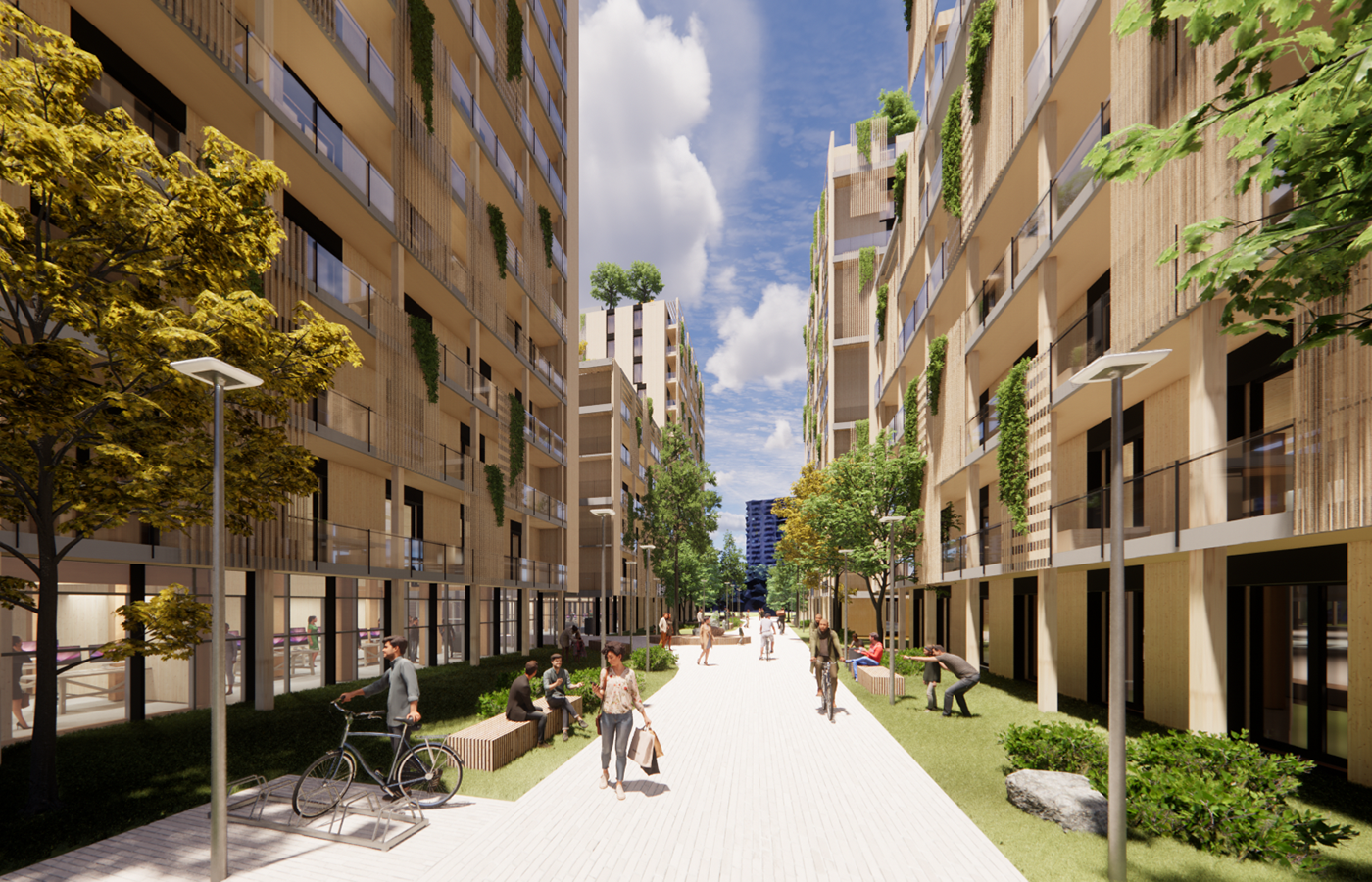 Embracing a parametric design approach
Platforms for Life is the fast and cost-efficient process Intelligent City developed to design and deliver urban housing projects. It embraces a parametric design approach where components are automated and customizable.
"The underlying logic of how a building comes together is parameterized. Every building we design and build can be repeated and easily adapted because everything that goes into it is pre-engineered and pre-developed. So, whenever you adjust a building to a certain size or shape and add apartments to it, all the geometry adapts to it. You pretty much create a digital twin instantly," says OD.
He adds how the use of mass timber makes the approach a sustainable one. "Mass timber is an excellent material to work with for six, 12, or 18-story high buildings. It's also easy to prefabricate and process in a factory environment."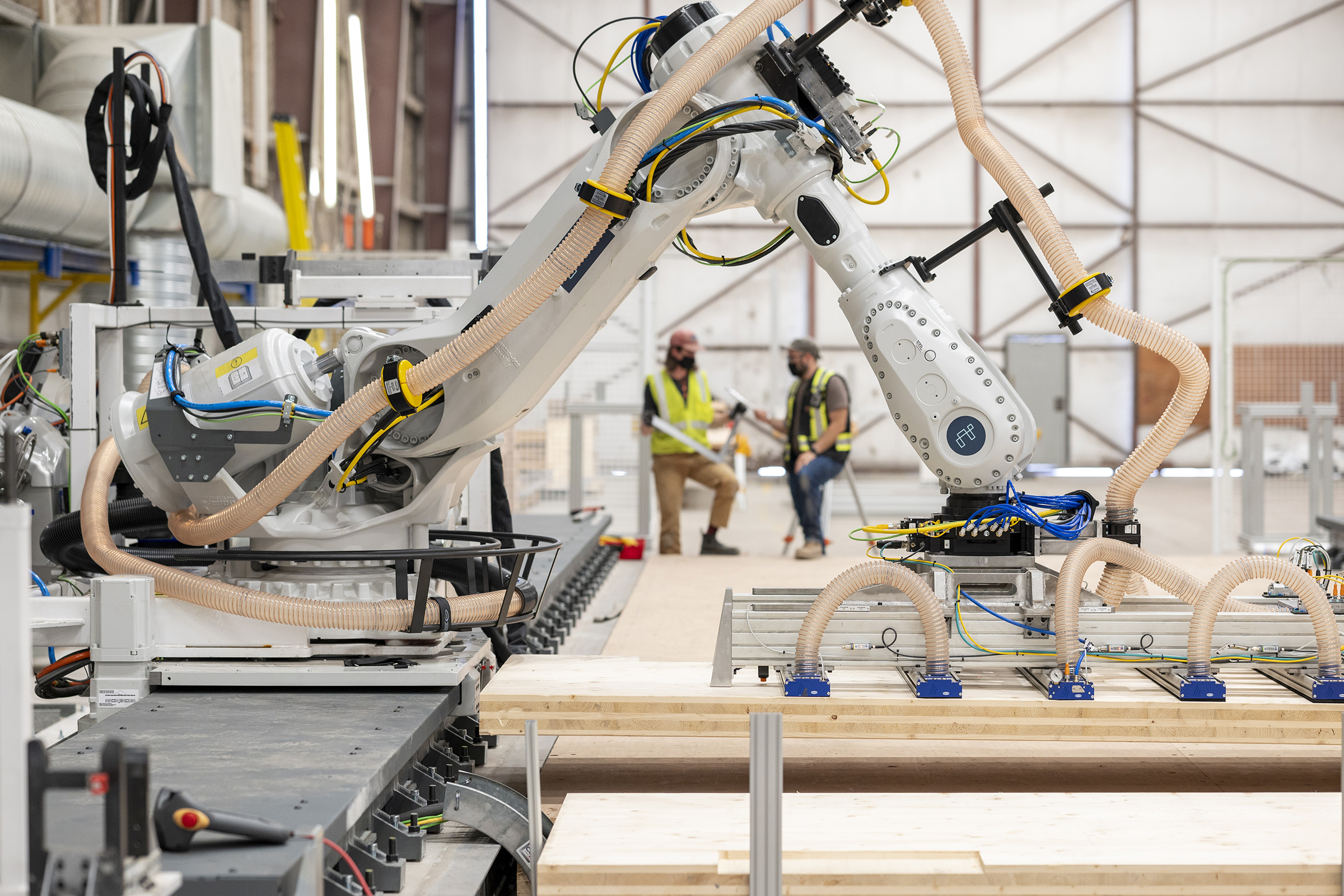 Connecting clients to designs with real-time visualization
Intelligent City is a company filled with architects, engineers, and builders, so showing their clients a connection to the designs is a crucial part of their workflow.
"The premise of our process is knowing how to design a good building. We understand the materials, the engineering, and the manufacturing that goes into it. When we talk to clients, it's imperative to visualize the building in high quality. It can't take too long, and it can't be too complicated. It has to be quick, and it has to look good because that's how we get our vision across," explains OD.
Last year, the team started to experiment with Enscape when it was introduced by Timo.
"We were looking for a way to visualize the buildings quickly. If we couldn't keep up with the iterations of the generated designs, then we wouldn't be able to visualize them properly for our clients. So, we needed something fast, and Enscape met our requirements," explains Timo.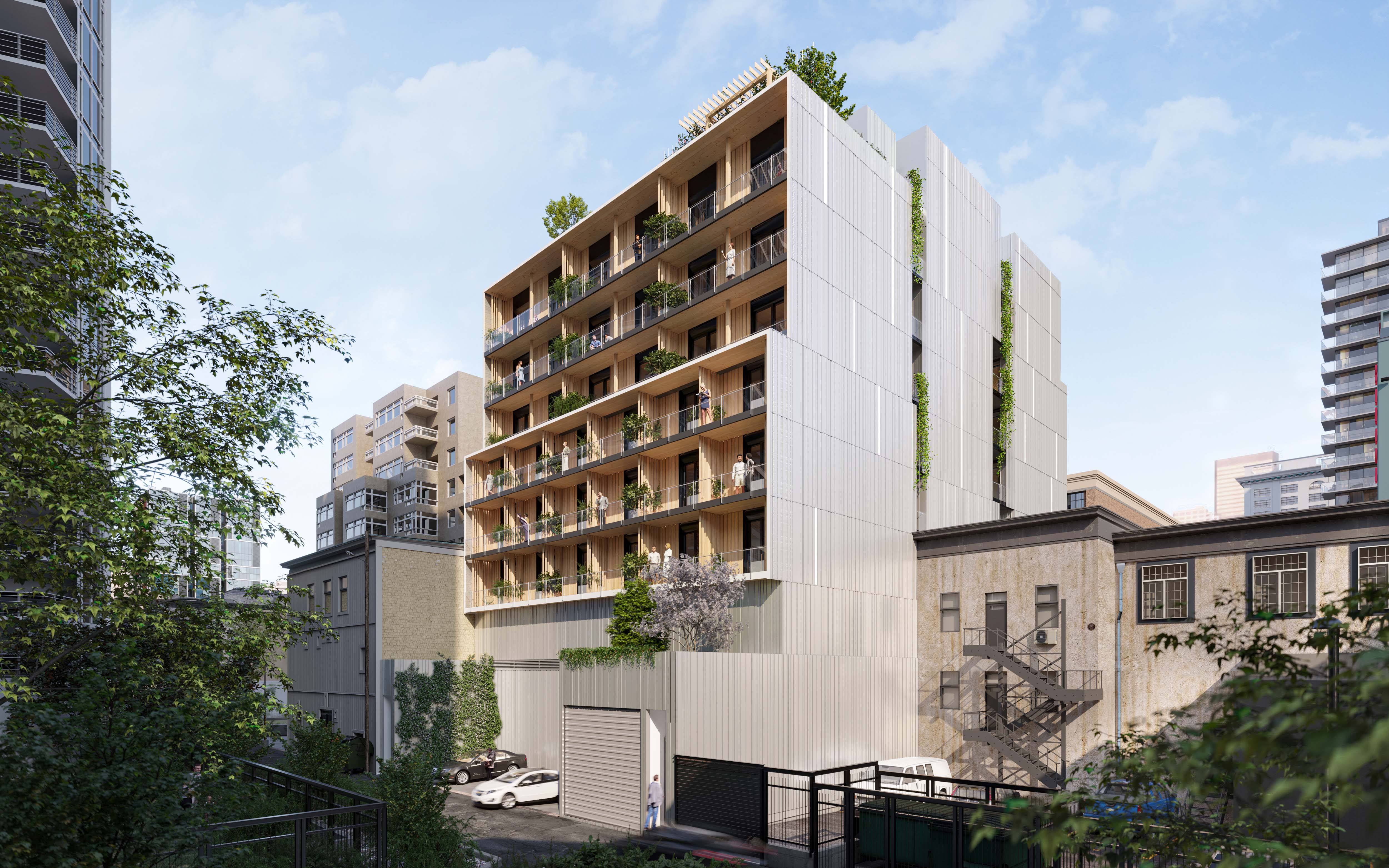 Developing a trouble-free project experience
OD and Timo share how Enscape helps them deliver a more efficient project experience.
"Our clients want a trouble-free process, but traditional construction is never trouble-free. That's why they talk to us. We can show them the entire building virtually before any construction happens, and this gives them more confidence about the process," says Timo.
Because the underlying logic of Intelligent City's design process is systemized, they can automate the export and then use Enscape to add a level of realism and detail to showcase it.
"My favorite thing about Enscape is it removes the work that would otherwise be needed to produce a realistic texture or a 3D asset. I think it has changed the rendering world because now we have libraries at our fingertips. We can easily change the lighting, fill the scenes, and quickly find the right angle of a building," says OD.