Criterion Workshop is a company established in 2020 and made up of husband-and-wife architectural designers Kylie and Steven Garubba. The small business was set up as a result of the pandemic.
The duo shared how, with the help of Enscape, they were able to make a name for themselves despite the COVID-19 shutdowns causing challenges in the construction field.
Setting up shop amid a pandemic
Criterion Workshop is a New York-based small business specializing in design, modeling, and rendering. Kylie and Steven utilize their 3D modeling and rendering skills to help other architects that don't have the ability to 3D model in their own practice.
Kylie and Steven first discovered Enscape in 2018. Once they realized how user-friendly and intuitive the real-time rendering tool was, they've been using it exclusively.
"The best part of Enscape is its seamless integration within the modeling program. Other real-time rendering programs don't integrate live updates the way that Enscape does," described Steven.
After graduating college, the duo made an Instagram account to begin showcasing passion projects they worked on together. Owning their own firm was always a dream end goal, and they were able to get up and running thanks to the network of mentors and local architects they had built up.
"Due to the COVID-19 pandemic, we were both laid off from the same architecture firm, and we began brainstorming the idea of turning our fun side project into a real business. Out of necessity, we officially opened Criterion Workshop in late Spring 2020," explained Kylie.
Designing a Covid-compliant outdoor space for a vibrant community
In April 2020, Kylie and Steven were contacted by Joseph Thompson Architect to design a proposal for the city of Peekskill, located outside of New York City. The city searched for solutions that would enable their downtown economies to stay stimulated while also serving their vibrant community.
Together with Joseph, they designed a space for Esther Street Plaza, which would allow outdoor Covid-compliant dining. The Enscape-rendered design included a pocket park with lighting, greenery, and spaced seating arrangements converted from a small side street near a popular coffee shop.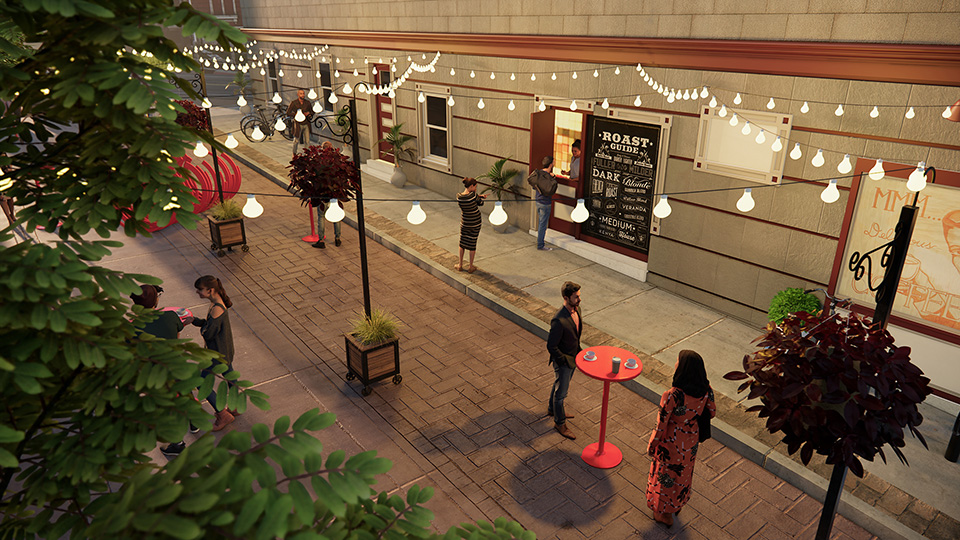 "If it wasn't for Enscape, we wouldn't have been able to produce highly detailed images within the timeline we were given. We began designing the Esther Street proposal in late spring 2020. The proposal was submitted and accepted in the early summer."
"Being able to go through that many revisions in a short timeframe to then be approved by the city within a month is just unheard of. Quick solutions for the small businesses in the area to stay afloat were needed, and Enscape certainly helped us immensely in being able to achieve that," revealed Steven.
How real-time rendering is helping their small business stand out
With the help of real-time rendering, Kylie and Steven made their small business stand out and are continuing to make a name for themselves. They described how Enscape has been a useful tool to communicate with clients and to make design decisions.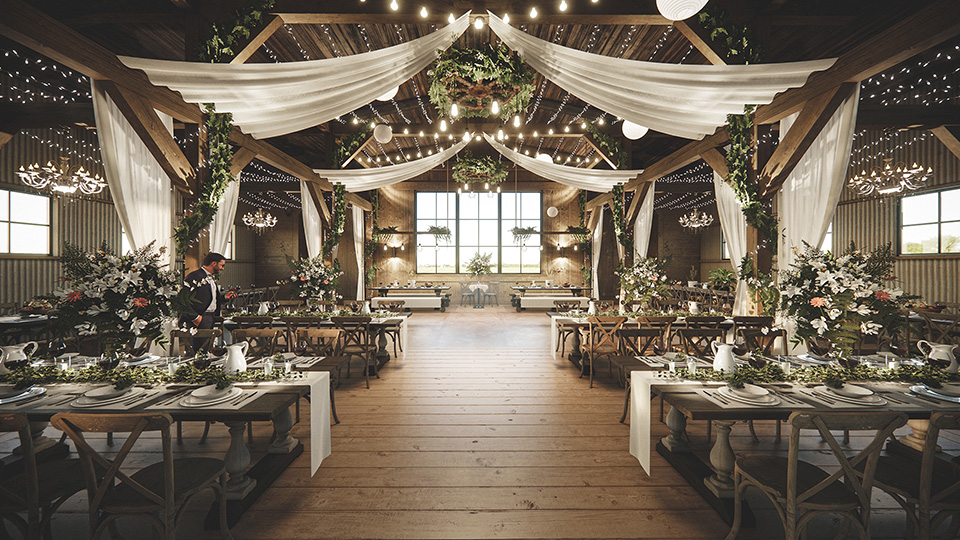 "We like to use Enscape in the schematic design phase because it helps us to understand how every design decision affects the experience of the architecture from a human scale. The renderings and model enforce the rest of our design decisions based on what looks right, informing everything from the elevations to finish schedules and materials."
"Enscape has been a complete game-changer for us. It has become one of the top priorities for clients because it helps them make better decisions faster. The future is fast, and Enscape helps us execute our deliverables on time," explained Steven.
Visualizing post-pandemic projects
Kylie and Steven expressed their gratitude for the upcoming projects Criterion Workshop is involved in. They mentioned how they're staying busy with commercial and residential clients eager to plan projects for the post-pandemic world.
One of their most significant projects currently in the works is a wedding venue that includes a brand-new barn that can hold three events at once. It will also include a large rustic tent and a restoration of an original farmhouse into a hotel/restaurant.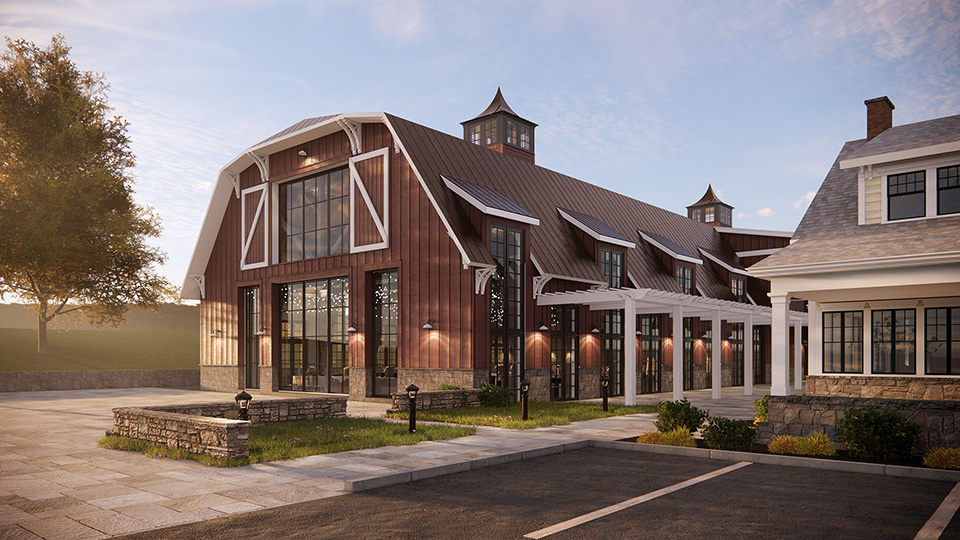 "Many clients have chosen to have renderings done of upcoming projects to help them better understand design decisions ahead of construction. The downtime that resulted from the shutdowns has proven to be a good time to do that.
The ability to create rendered videos and share links of panoramic views has meant our clients can't stop finding new projects for us to visualize for them!" said Kylie.