Damen is a family-owned shipbuilding business with headquarters in Gorinchem in the Netherlands. It has over 35 shipyards across five continents.

Their mission is to provide clients worldwide with state-of-art maritime solutions that focus on family values. Damen concentrates on the long-term aspect of planning stewardship, craftsmanship, fellowship, and entrepreneurship for the next generation.

G.A. Plan Engineer Stefan van der Made shares how Damen uses Enscape within their shipbuilding process.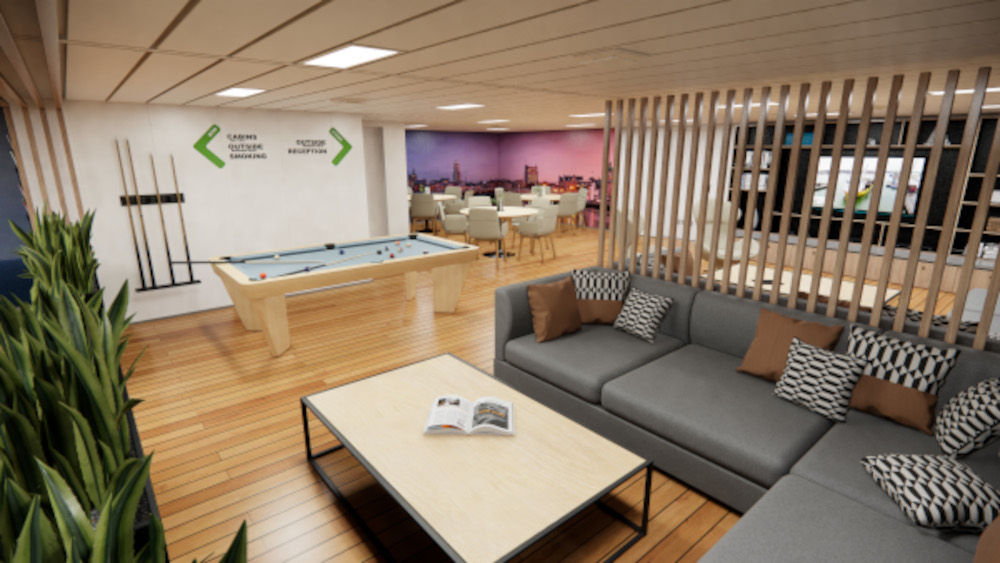 Incorporating Enscape into projects and their daily workflow
Enscape was introduced to Damen in 2019 when they were looking for a virtual reality tool compatible with Rhino3D.

"One of my colleagues was experimenting with virtual reality, and we wanted to have an easy implementation tool in Rhino. That's how we found Enscape," says Stefan.

Enscape was the first virtual reality visualization tool used in the company. While initially, it was mainly used for virtual reality walkthroughs, they later discovered the benefits of creating renderings with it.

"The way we use Enscape is similar to how an architect would use it, although we wouldn't go into as much detail. It's a great tool to give us an impression of what the exterior and interior of the vessel will look like once it's built."
When Stefan started working at Damen eight years ago, he created arrangements for the vessels they designed. His job later developed into making 3D models, which led to visualizations.

"I have colleagues who are responsible for the naval architecture of the vessels, and they provide me with the 3D hull shape and lines. We receive an engine arrangement that consists of the layout, which is basically the 2D aspect. After that, when the basic parameters and equipment are placed in position, we optimize the layout, make it look nice, and create a 3D rendering with Enscape."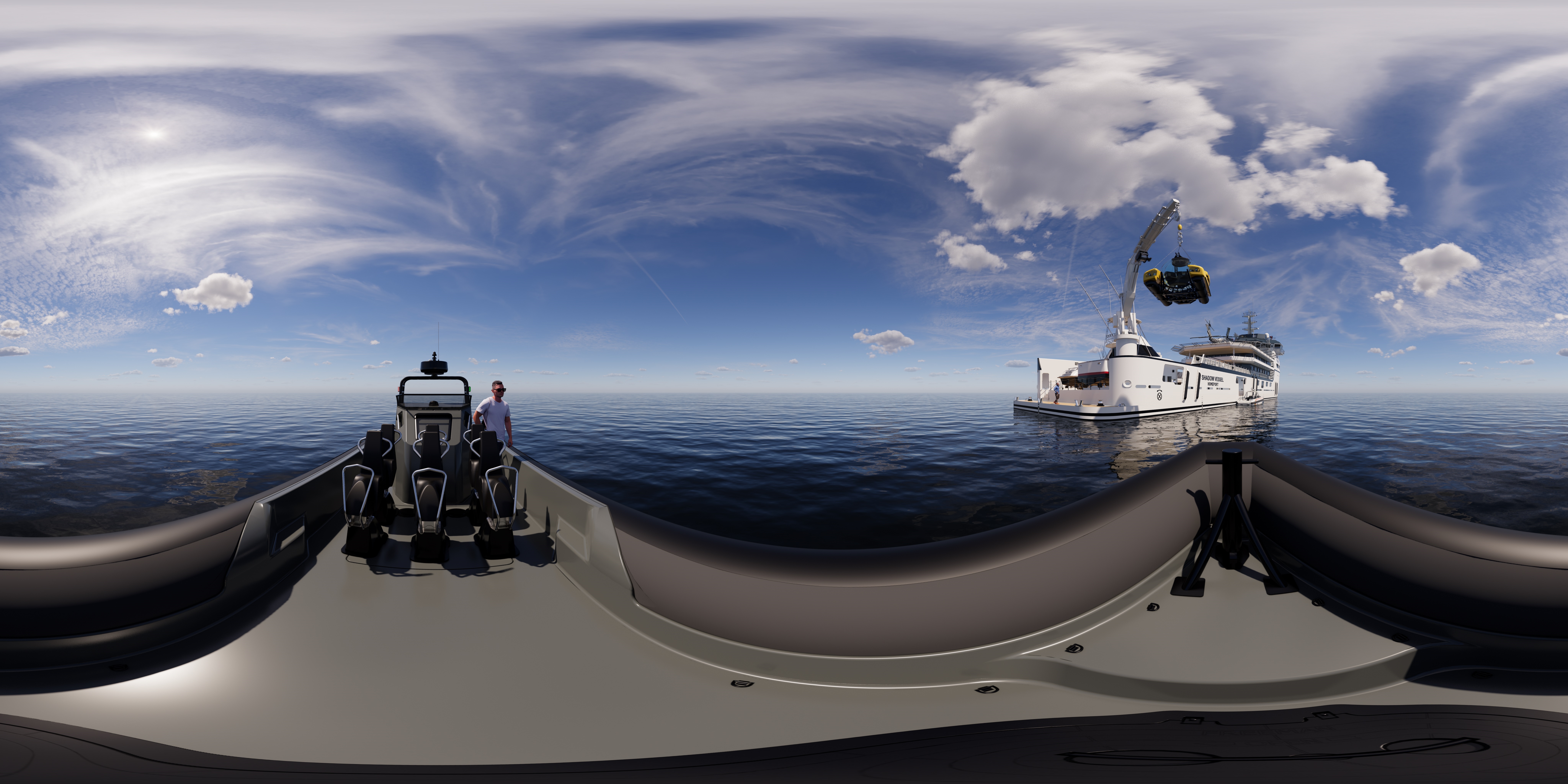 The benefits of using real-time visualization
Real-time functionality and a fast workflow
Stefan explains one of the main reasons why Damen chose Enscape is its real-time functionality. Prior to using it, the company used a rendering package that consumed a lot of time generating images. With Enscape, they can now render in real time and edit projects instantly without having to go back and forth between different software and tools.

"It's a much better workflow now because of the speed and instant outcome we have. If a colleague wants to look at the vessel in, let's say, gray instead of blue, I can show the vessel in different colors with just one click. This wasn't possible before; if we wanted to see something in different colors, it was very time-consuming."

The fast and easy workflow of the real-time visualization plugin is especially important to Damen when aiming to meet deadlines.

"Meeting deadlines is important. With Enscape, we can design in-depth and still make deadlines. In the past, I simply didn't create interior designs because of the rendering time and the amount of effort it took in general. But with Enscape, things have changed a lot for the better."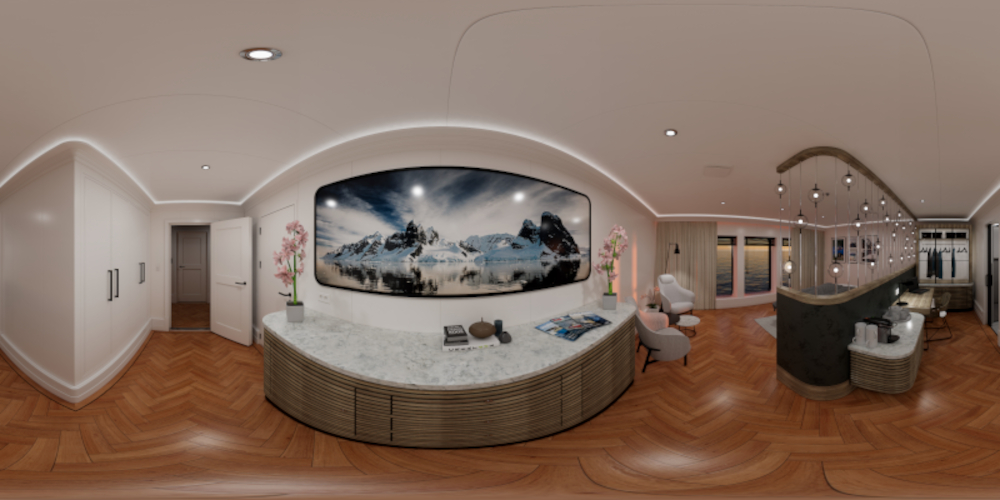 Ready-made 3D models and materials included
The projects Damen takes on range from governmental to offshore and everything in between. Stefan explains how many projects involve using various materials and assets, which is why he counts on the Enscape Asset Library and Material Library.

"The assets and materials are great for bringing scenes to life, and they're helpful in providing transparency when communicating with clients. In the past, clients would see a 2D drawing and have to imagine the final outcome in their minds. With Enscape, they can see what the project will look like before it's built."

He shares how it plays a key role in managing expectations.

"It is important to communicate to clients what they can expect from their new vessel in terms of interior. With Enscape, we can let the client experience the interior before the vessel is built, which helps to manage expectations regarding materials, layout, and finishing.

"Enscape is also a great tool for adjusting the design to suit our client's specific operation within the boundaries of the budget. In the past, a physical mockup was built to communicate this to the client. With Enscape, we can do this in real time which is way more efficient and sustainable."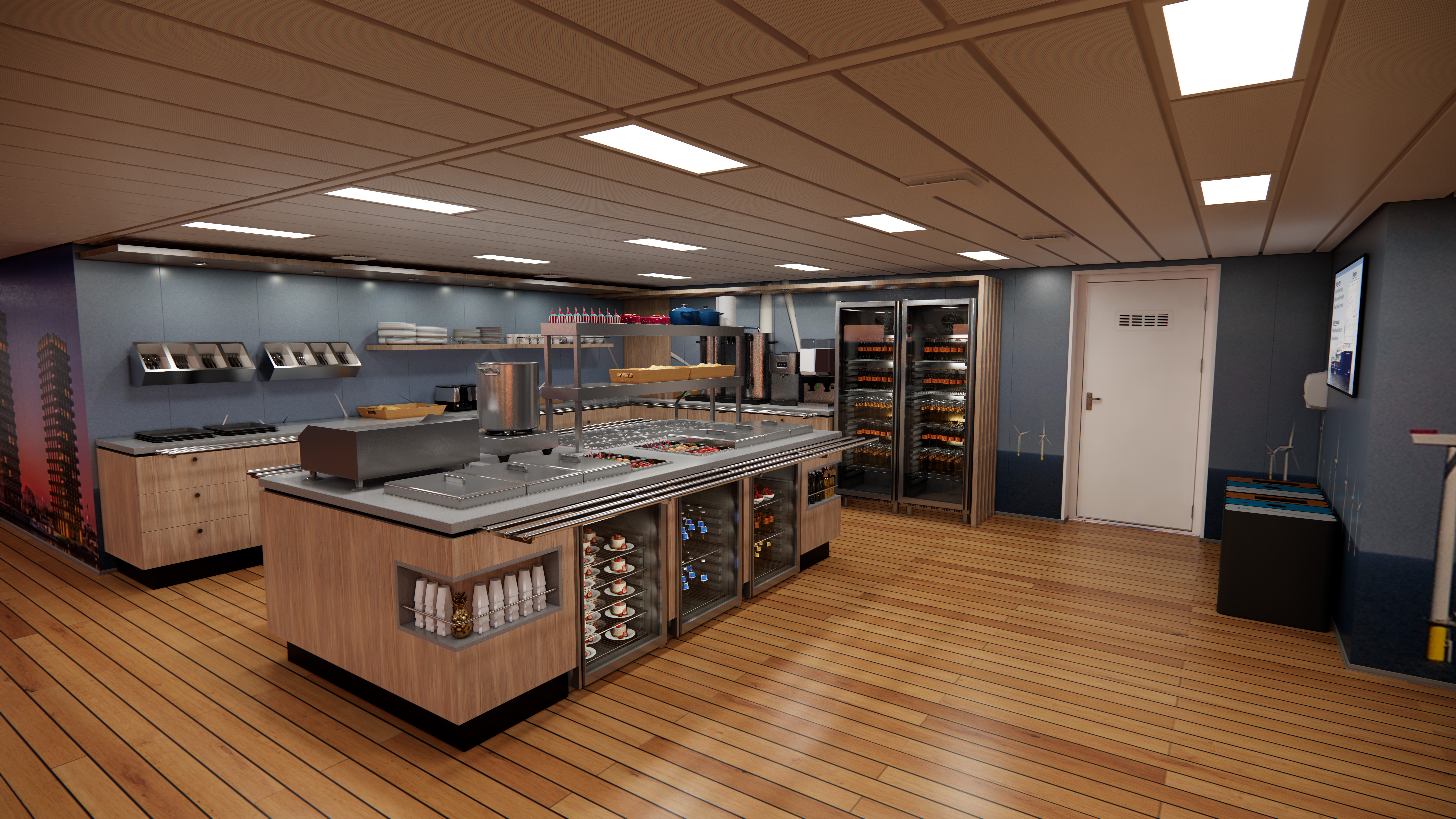 A great tool for internal and external communication
Another reason Damen uses Enscape is that it's a great tool to facilitate communication between employees and external people. Stefan shares how it's made collaborating easier with his colleagues and helps non-technical people understand designs better.

"Sometimes, I'll get in touch with the client if I have questions about the project, and it's easy to implement their feedback directly in the design. However, I use it more to collaborate with colleagues. I turn their input into something visual. We have a much better workflow now with Enscape because of the speed; it's basically instant."