This week, we're thrilled to be celebrating a new milestone at Enscape as we reach 100 employees.

In just a few short years, Enscape has gone from a small start-up to a thriving international company. Having now reached the 100-employee milestone, I'd like to take a moment to highlight some of the recent changes that have supported our continued growth, as well as introduce you to our 100th member of staff.
Reaching the 100 employee milestone
Enscape's global growth has been an important focus for the company. We have been creating new roles and hiring across all departments - Product Development, Customer Services, Sales, Marketing, Finance, Operations, and HR. And today, we celebrate another momentous occasion as we welcome employee number 100 and take another step towards the future.

With 100 employees representing 15 nationalities, the team at Enscape is beautifully diverse. The culture at the offices in Germany and the USA is positive and dynamic, with teams collaborating closely and enthusiastically to get things done. And even with many of us working remotely due to the pandemic, we still find ways to connect and have fun. To learn more about the team and the open positions we are still hiring for, be sure to visit our careers page.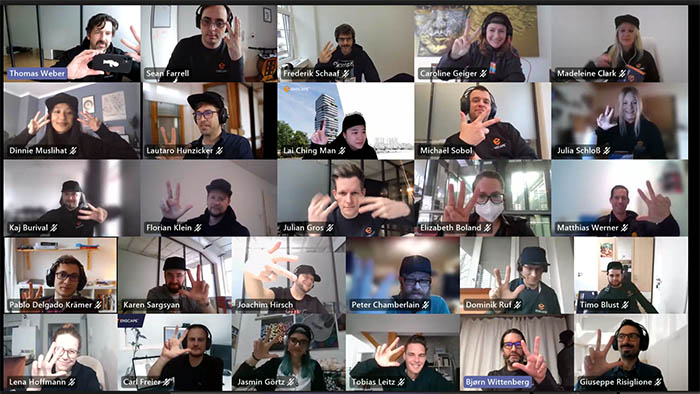 Celebrating the launch of Enscape 3.0 together virtually, with new hats and hoodies for all

As we celebrate reaching 100 employees, I'd like to take the opportunity to say thank you to our employees for their continuous hard work; to our customers who motivate us every day to do the best we can, and to our partners who we could not be on this journey without. Thanks to all of you.
Welcome Roderick Bates
It gives me great pleasure to announce that our 100th employee is Roderick Bates, a well-known industry expert who will join us in the newly created role - Head of Integrated Practice. Based in Philadelphia, USA, Roderick's responsibilities will include researching industry and market trends which are shaping the way our customers work and working closely with Product and R&D leaders to assess new product development opportunities.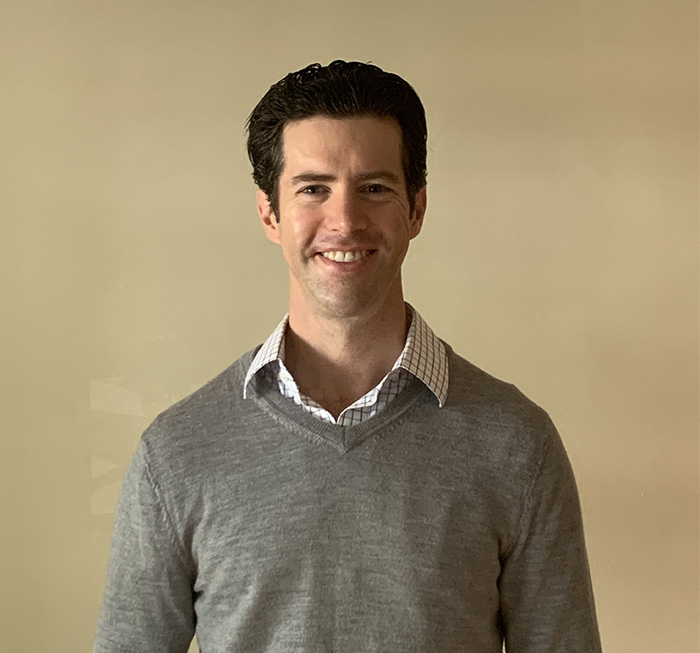 Roderick Bates, Head of Integrated Practice, Enscape
Enscape, with a fantastic core product and an enthusiastic and rapidly growing user base, is poised to be a force shaping the future of buildings. Joining Enscape, and being part of defining what's next for the industry, is an incredible opportunity.
Roderick Bates, Head of Integrated Practice, Enscape
Prior to Enscape, Roderick was a Principal at KieranTimberlake, a Philadelphia-based architecture firm whose award-winning projects include the US Embassy in London. At KieranTimberlake, Roderick was also the Project Manager leading the development and commercialization of the Tally life cycle analysis software and the ROAST workplace comfort software.
Welcome, Roderick – it's great to have you with us.
A rapidly growing global community
Being able to produce high-quality visualizations with very little time and effort is what Enscape is well known for. But even more importantly, we're also helping users to solve their fragmented workflows and accelerate and optimize them, thanks to a new user interface and a score of new features and product enhancements.

This shift from being purely a real-time renderer to a design workflow optimization tool offers more value to architects and designers on a daily basis. The ability to iterate quicker and produce such great results with or without high-tech hardware and GPUs makes Enscape more accessible and usable to the wider AEC market.
This has contributed to fast growth and adoption and a growing community that has already reached 200,000 unique monthly users in over 150 countries. Incredible.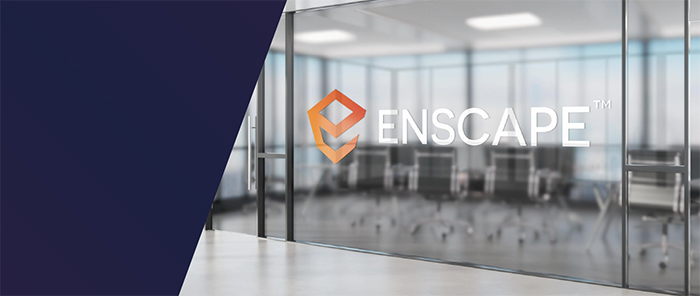 Creating an efficient global ecosystem
To help support our expanding community of users, we know how important it is to have an efficient global ecosystem in place. Our headquarters are in Germany, but we are quickly expanding our team worldwide.

We are working hard to strengthen our partnerships with CAD and BIM software providers, GPU vendors, and the creators of virtual reality headsets. We have also redeveloped our entire reseller program to allow us to best support our valued partners in the market.

Another exciting change that has recently been implemented is the introduction of longer, free educational licenses. Now, students can use Enscape for 24 months instead of six and can apply to extend this during their studies. Educational institutions, including schools and universities, are also entitled to free Enscape licenses, allowing educators and students the chance to fully embrace real-time rendering in their learning environments.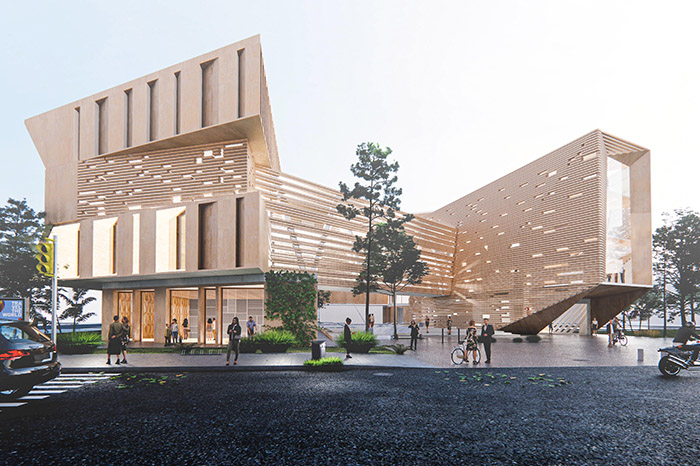 Rendered by Kun Yan, who is studying for a Masters in Architecture at RMIT University, Melbourne, Australia
Preparing for the future
Enscape's real-time rendering and virtual reality plugin has brought visual exploration and design visualization into everyday workflows. Thanks to its integration into CAD and BIM platforms, architects and designers can now quickly test ideas, create high-quality visualizations, and walk through models with brilliant simplicity.
We are delighted at how Enscape has evolved. The last few years have been incredible, and we are very excited about what's next. The whole team is working hard to deliver an even better product and service to our users with every single release.
We are putting the right frameworks and systems in place and adapting the Enscape product roadmap to meet the needs of our customers. And, of course, we have lots of exciting new features and capabilities rolling out in the coming year - you can see some of the more immediate updates here.

To everyone who has been part of the Enscape journey so far – thank you! And to our future colleagues, partners, and users – let's get ready to start visualizing tomorrow.