Bathroom renders can be tricky.

There is typically less natural light in a bathroom than in other parts of the house, so you may need to find ways to brighten these renderings 💡.

And if you want realistic-looking towels, tiles, flooring, and faucets, then high-quality assets and materials are an absolute must!

In this article, we look at some simple ways to improve the realism of your bathroom renders, show you where to find rendering resources, and provide 20+ examples from the community to inspire your next design.

Ready to soak it all in? 🛀
How to create realistic bathroom renders
When it comes to creating realistic renders, Enscape power user Joel Guerra believes there is an 8-step process to follow:
8 steps to a realistic render
COMPOSITION: Create a balance between all the elements that make up an image.
CAMERA SETUP: Set the camera angle to highlight the essentials of the scene.
LIGHTING: Enhance the scene using different types of lights.
COLOR PALETTE: Establish the colors based on a defined style.
MATERIALS: Create high-quality images by using realistic materials.
ASSETS: Organize assets to show the character of the place.
TELL A STORY: Create the scene based on a story to add additional value.
POST–PRODUCTION: Enhance the render as a professional photographer.
Let's explore three of these steps a little deeper—lighting, materials, and assets.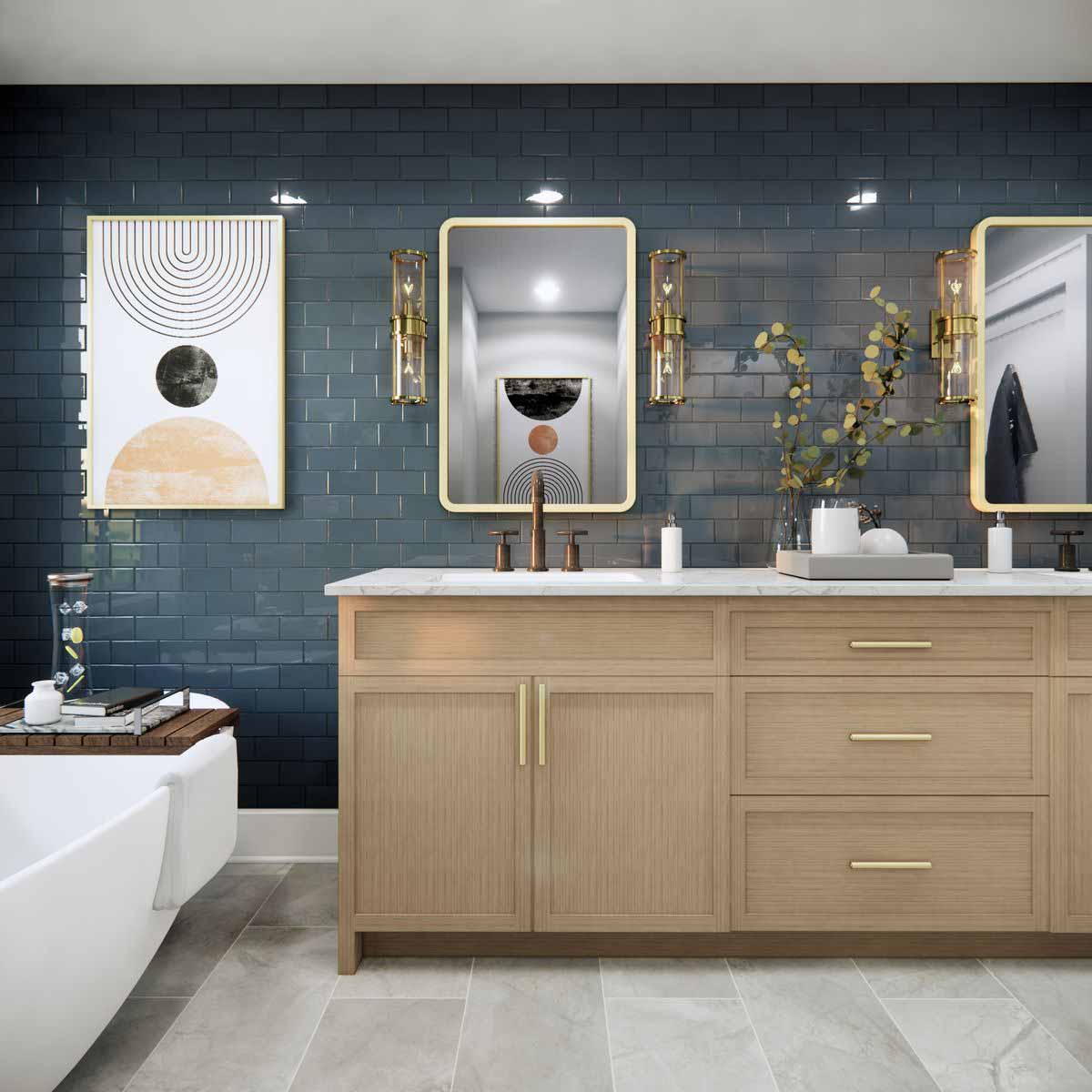 Rendering courtesy of Enscape user, Steven Garubba
Enhance your scenes with lights and HDRIs
Bathrooms sometimes feature small windows, skylights, or even no windows at all, making them darker than your usual kitchen, living room, or bedroom scene.

Adding lights is one way of brightening up a room. You could try positioning lights outside of your scene and have them pointing in through a window if you have one (Melos Azemi shows this method in his realistic bathroom tutorial at 5:34. Vlad Moldovan also uses this approach when trying to achieve soft directional lighting in renders).

If you have artificial lights in your scene, such as spotlights, another technique (if you use Enscape) is to add color to them via the Material Editor. You can then select Type > Self-illuminated and adjust the luminance. You can add an Enscape light, such as a sphere, to have them shine and reflect light on a surface. Melos shows this process from 5:52 in his bathroom tutorial.

To control the brightness of artificial lights at once, you can use the Artificial Light Brightness slider inside Enscape's Visual Settings.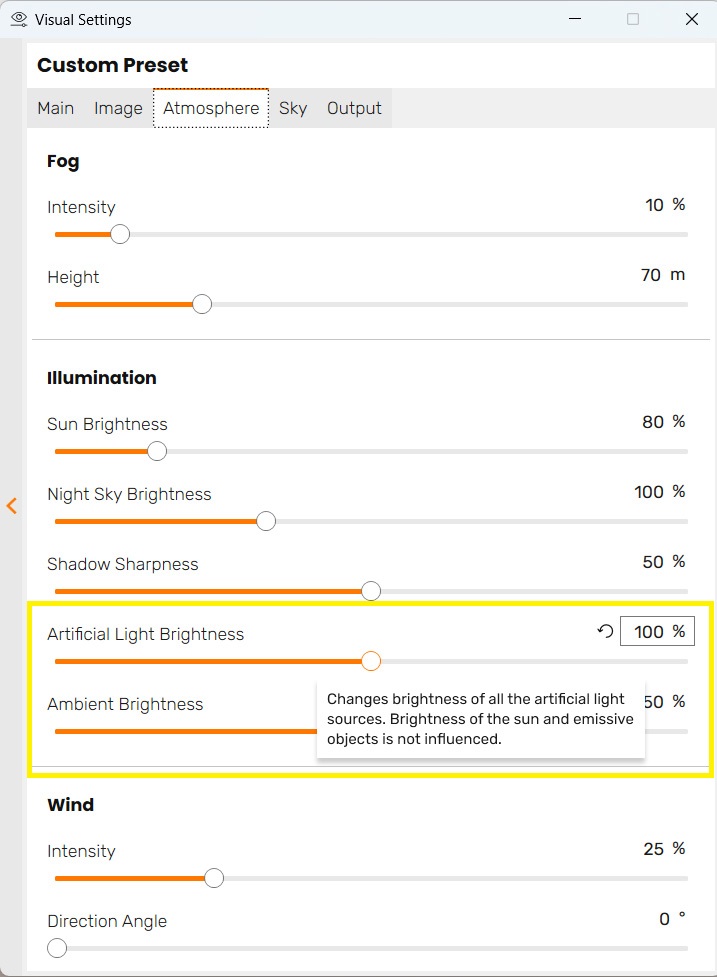 Use HDRIs in renderings
Adding artificial lights are one way of brightening up a room, but HDRI backgrounds (skyboxes) are another easy way to adjust the lighting of a scene. By using HDRI backgrounds, you can adjust the brightness of the sun and sky more easily than with the "original" sunlight system.

In Enscape, you can select from a range of built-in skyboxes (Visual Settings > Sky > Horizon > Skybox) or upload your own from a site such as openfootage.net.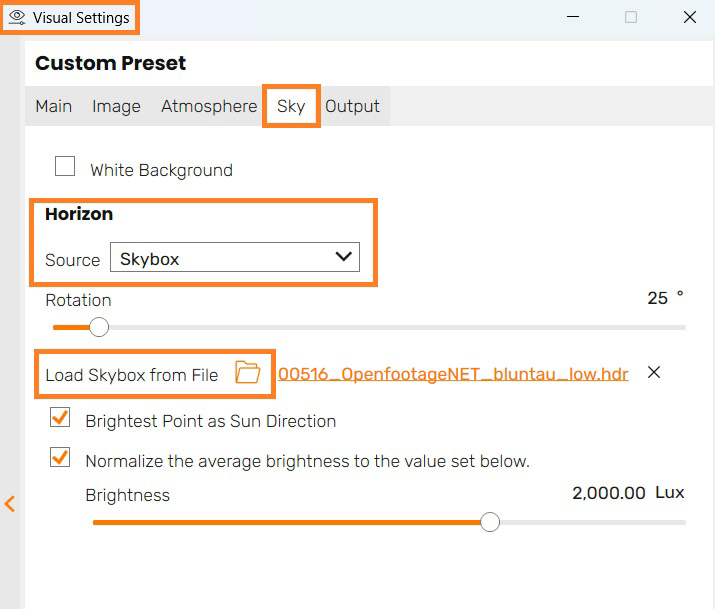 Joel Guerra, who has won multiple 'Render of the Week' competitions on the Enscape Forum, has some advice about the use of HDRIs in renderings:

"An essential aspect for optimal results is to ensure that you use high-quality, high-resolution background images. I recommend exploring trusted platforms like Pexels and Pixabay, where you can find a wide variety of excellent-quality images to use as backgrounds in your projects.

When selecting an image, it's important to consider its sharpness and avoid images that appear pixelated or low-resolution when scaled. This will ensure that the background blends seamlessly with the scene, adding realism and depth to your renders."

Joel has created a guide (in his native Spanish language) on how to create realistic renders. Check it out.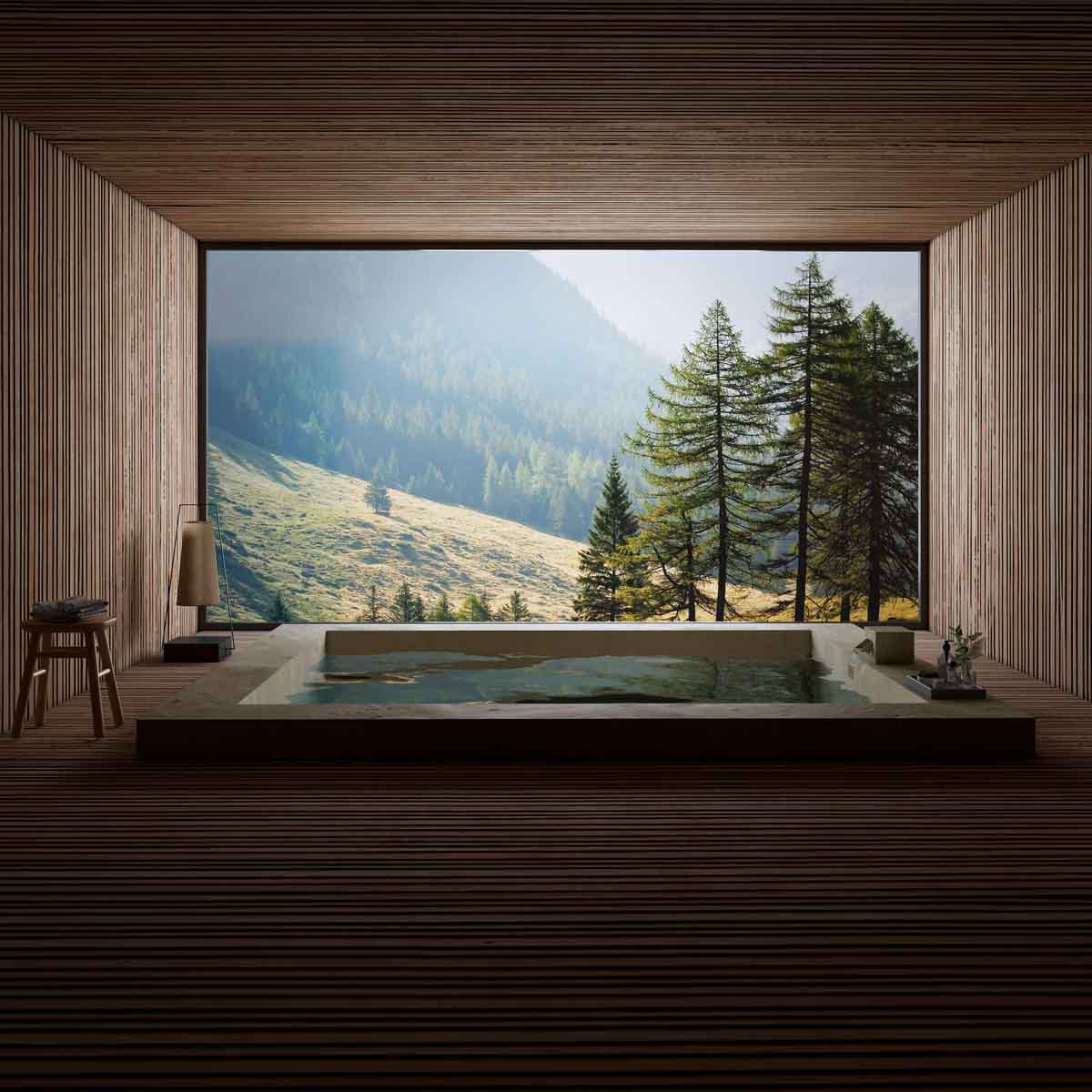 Rendering courtesy of Enscape user, Joel Guerra

Forum user agawrys12 agrees that HDRIs are important lighting elements that help to set the mood for a scene:

"…lighting is a critical driving force for the mood you are trying to create in the scene, this is why I have HDRI images for all times of the day and all times of the year, including geographical-specific HDRI maps."
Work with the best assets
Once you have modeled your bathroom, adding realistic fixtures, fittings, and accessories is a good next step. Adding details like plants, towels, toiletries, and rugs are essential to make your bathroom render more realistic.

If you are working with a real-time rendering tool, such as Enscape, then lightweight, low poly bathroom assets will work best. They will render faster, allowing you to make the most of a real-time design/render and walkthrough workflow. Enscape can also handle high poly assets, but they should only really be used where the object can be seen in the final rendering.

If you are using a more photorealistic renderer, such as V-Ray, you can make use of larger and more detailed models, like those found in Chaos Cosmos. These will give you a professional finish but may take a little longer to render.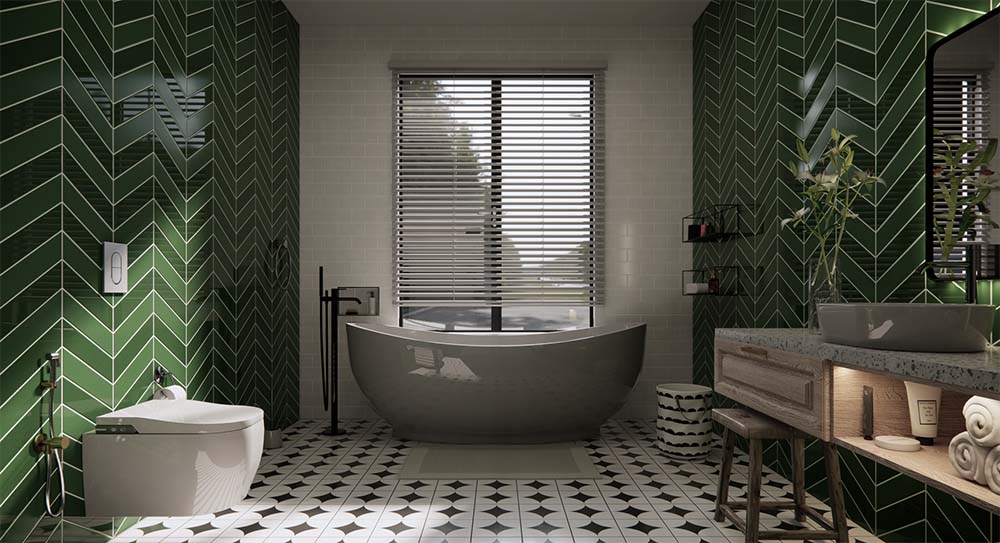 Rendering courtesy of Enscape user, Luke TR
Where can you find bathroom assets?
Use PBR materials and textures
Physically-based rendering (PBR) materials can provide super realistic surfaces for your bathroom renders. It's possible to download PBR materials and their various maps from sites such as cgtrader. The Enscape Material Library also comes with a number of ready-to-use PBR materials and maps of its own.

For the more advanced visualizer, you can create PBR materials in tools such as Adobe Substance Designer or Blender and import them into your rendering tool. In Enscape, GLTF files can be used as custom assets. For these, the geometry and material can be defined in an external tool and then imported into Enscape (but the materials can't be used for other objects).

Enscape Forum user, agawrys12, is a fan of creating his own PBR materials for his renders:

"With bathrooms, I find the most critical aspect of my images are the materials and the chosen lighting. I like to use PBR Materials and when a client brings a specific material from a finish company I will make a PBR material out of it to capture the surface perfectly."

In a recent webinar, 'Improving Material Realism with Adobe Substance 3D and Enscape' we looked at the use of Adobe materials in Enscape - I would highly recommend it!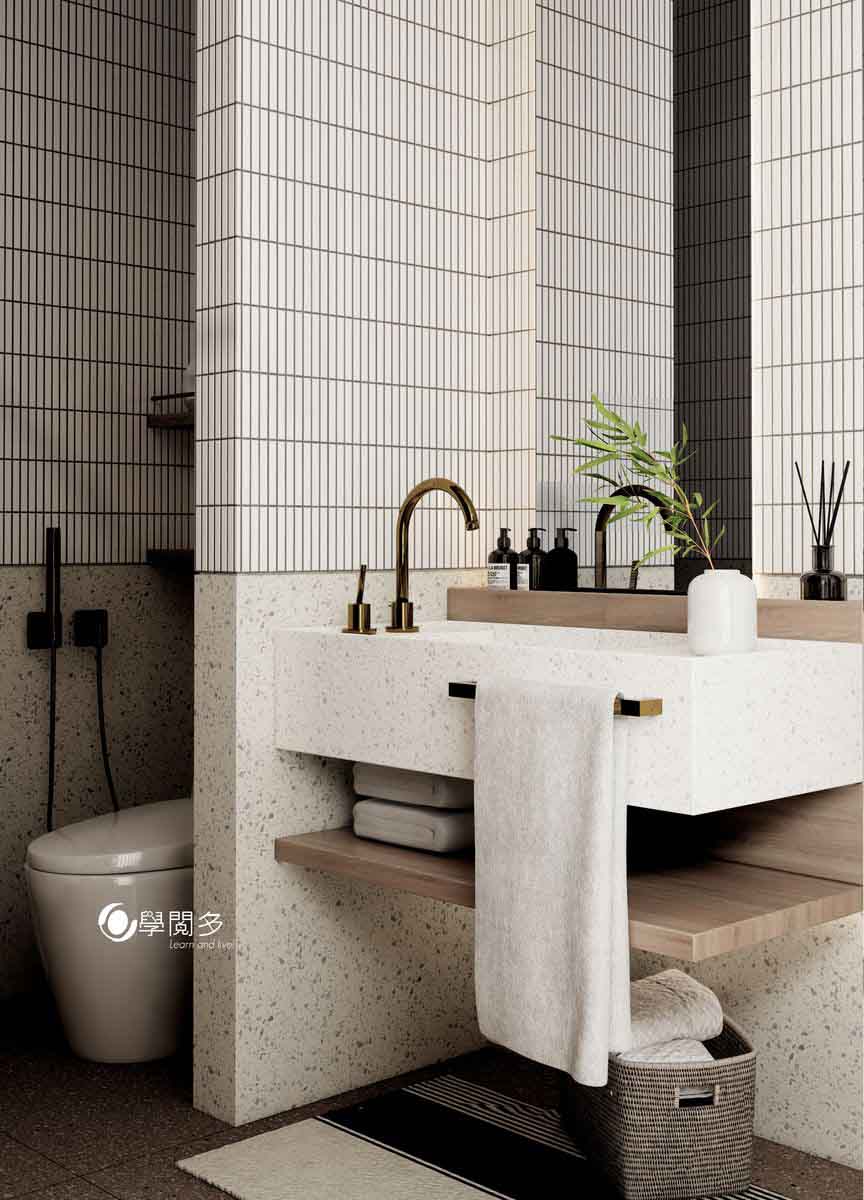 Where can you find PBR materials?
Bathroom render tutorials
To hone your rendering skills even further, check out these tutorials from Enscape power users on how to create realistic bathroom renders.


Inspirational bathroom renderings
Before you dive into your next bathroom project, take a look at this gallery of bathroom renders for inspiration—they have all been created by the talented Enscape community!

If you have renders you'd like to share with fellow Enscape users, you can submit them via the Showcase section on the Enscape Forum. We regularly hold competitions, where you get the chance to win a custom asset of your choice.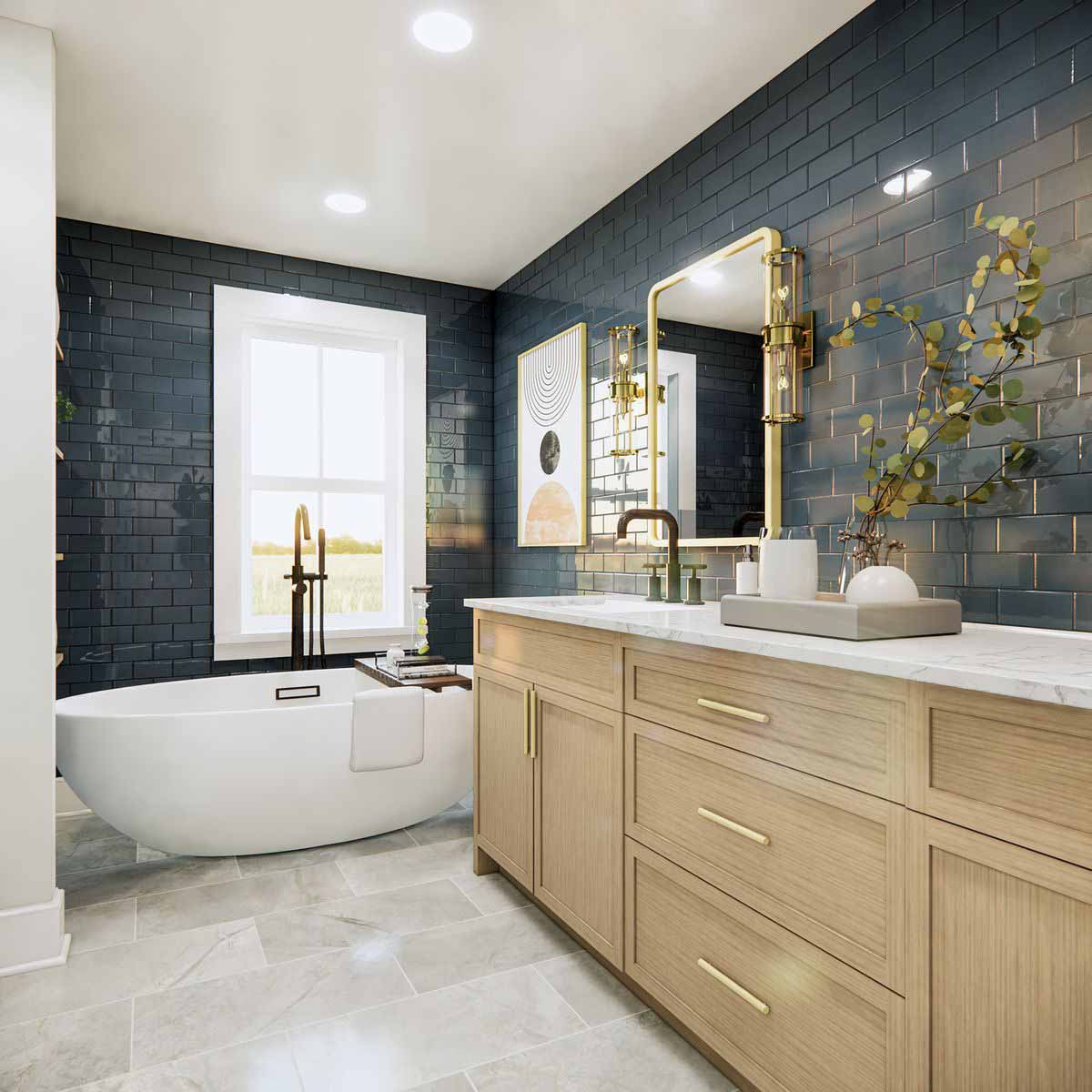 Rendering courtesy of Enscape user, Steven Garubba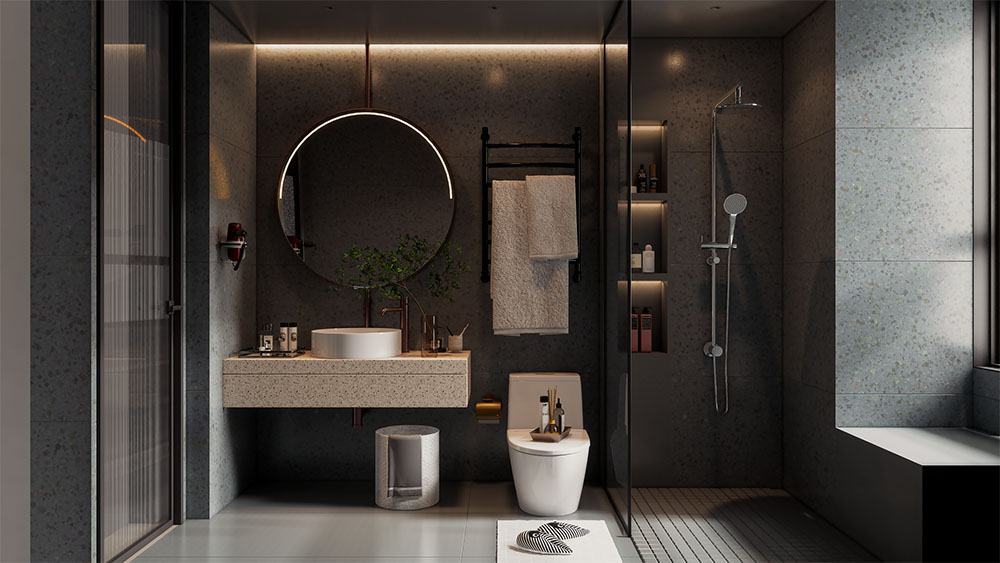 Rendering courtesy of Enscape user, Design 3D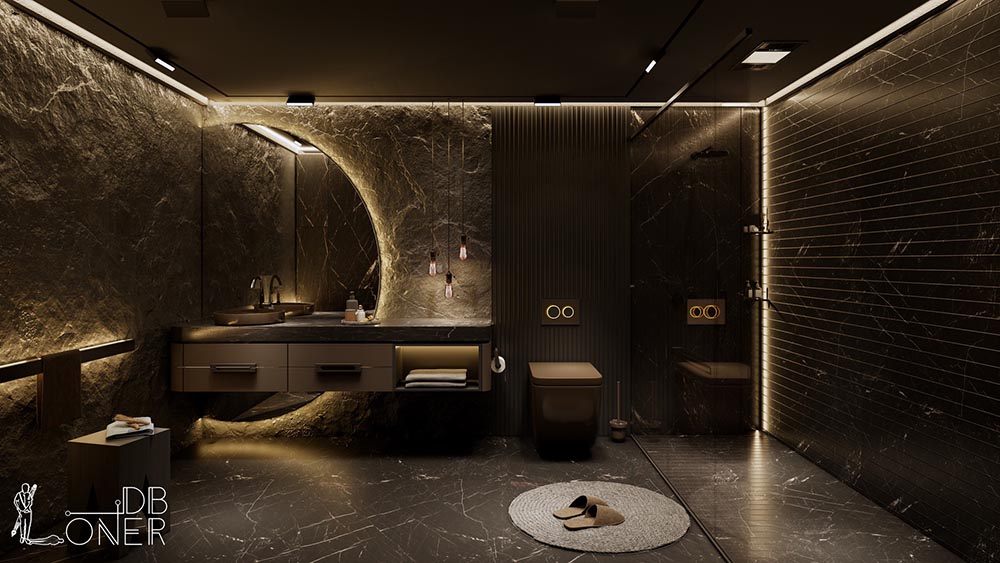 Rendering courtesy of Enscape user, db3drender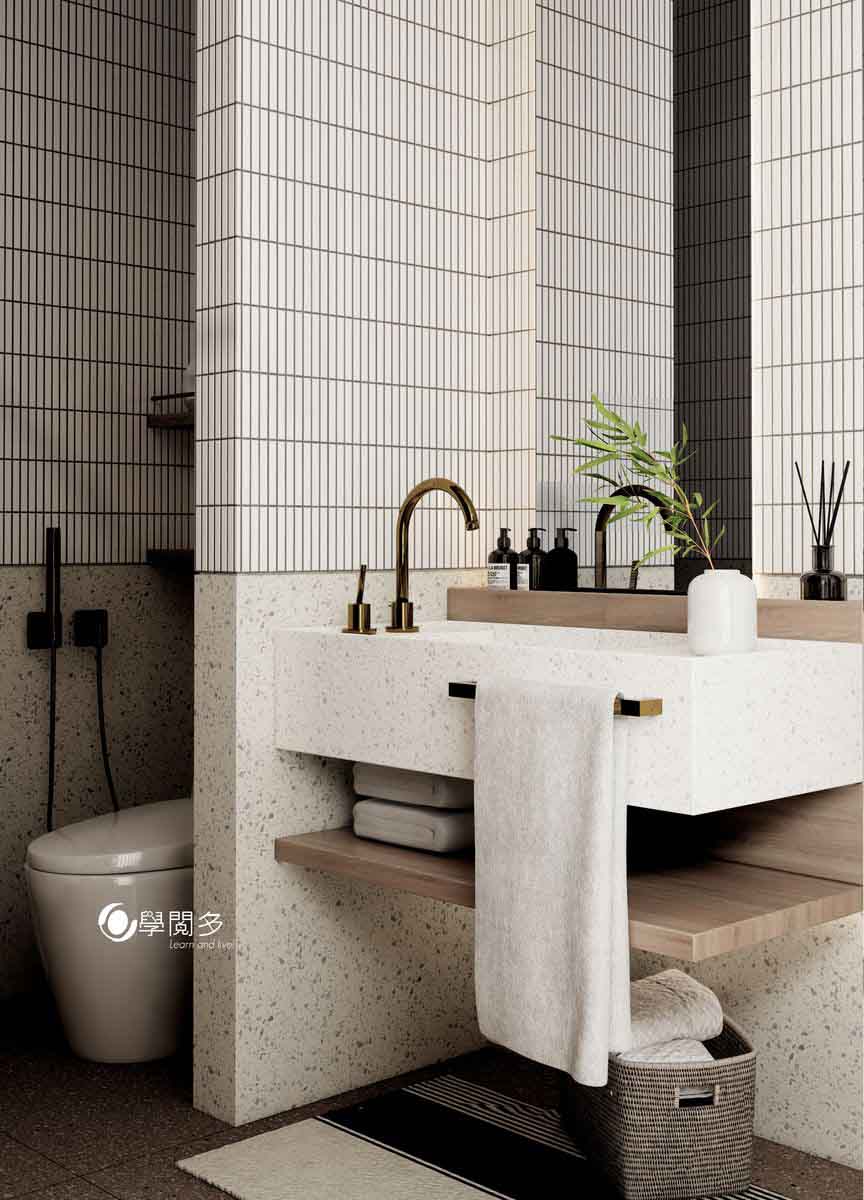 Rendering courtesy of Enscape user, shin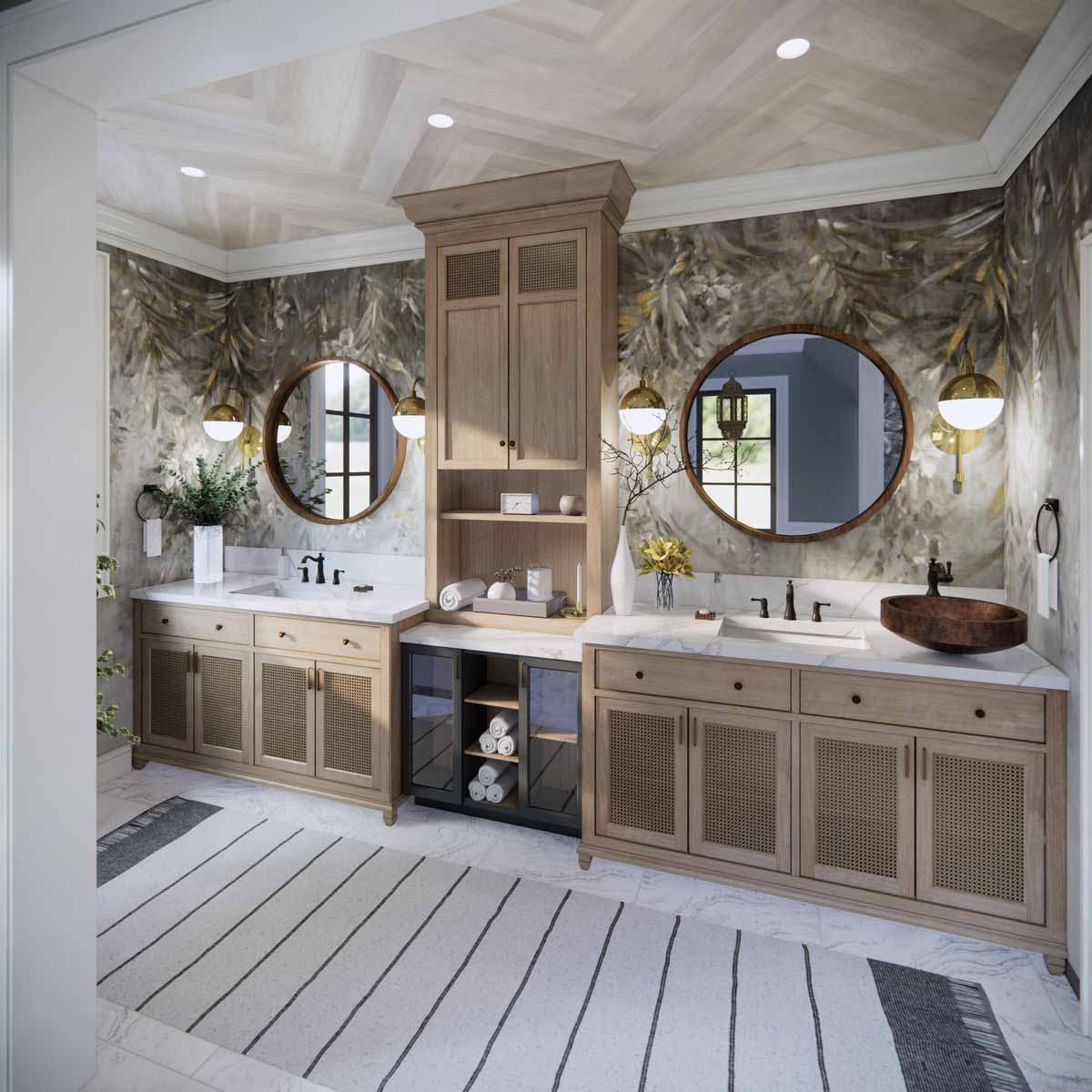 Rendering courtesy of Enscape user, Steven Garubba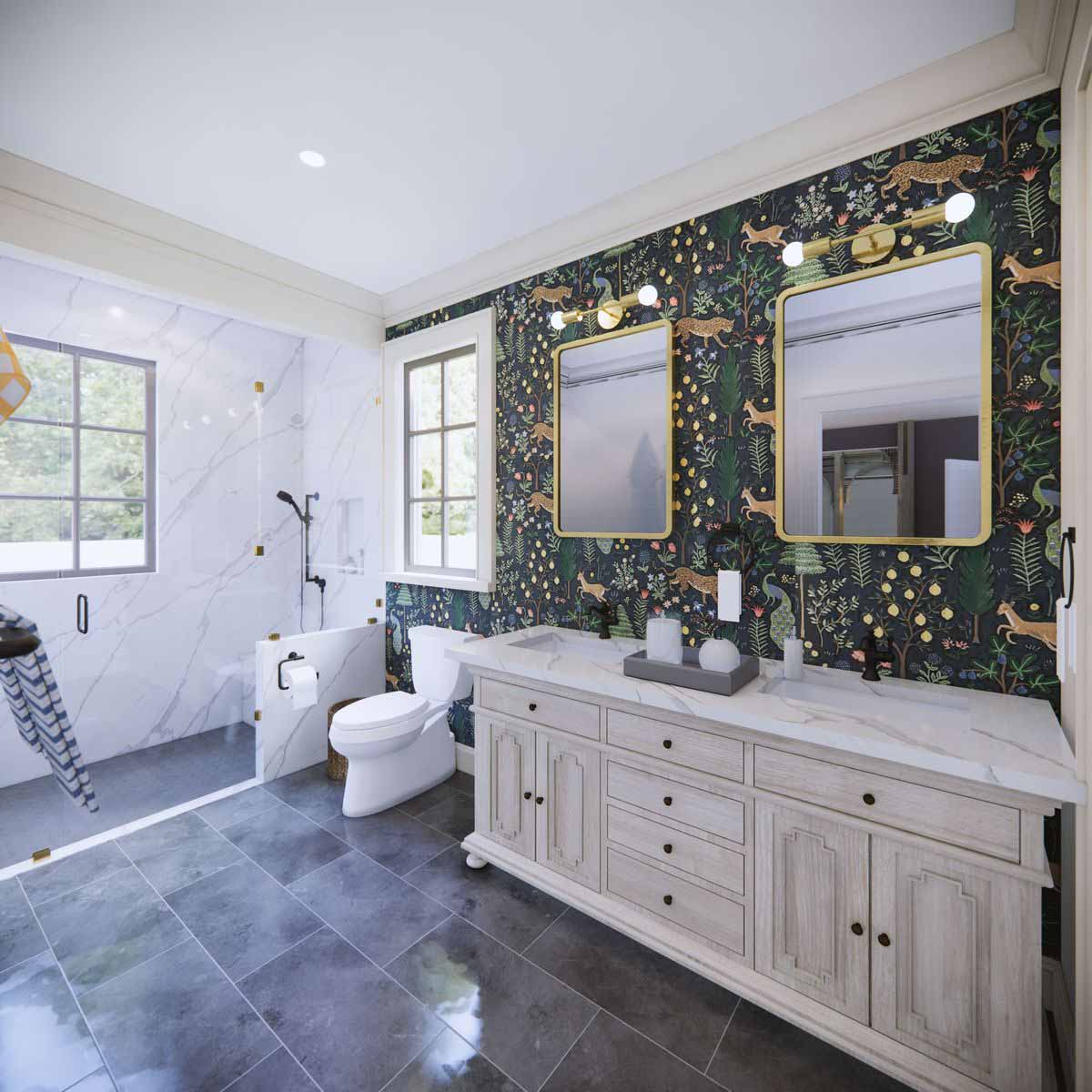 Rendering courtesy of Enscape user, Steven Garubba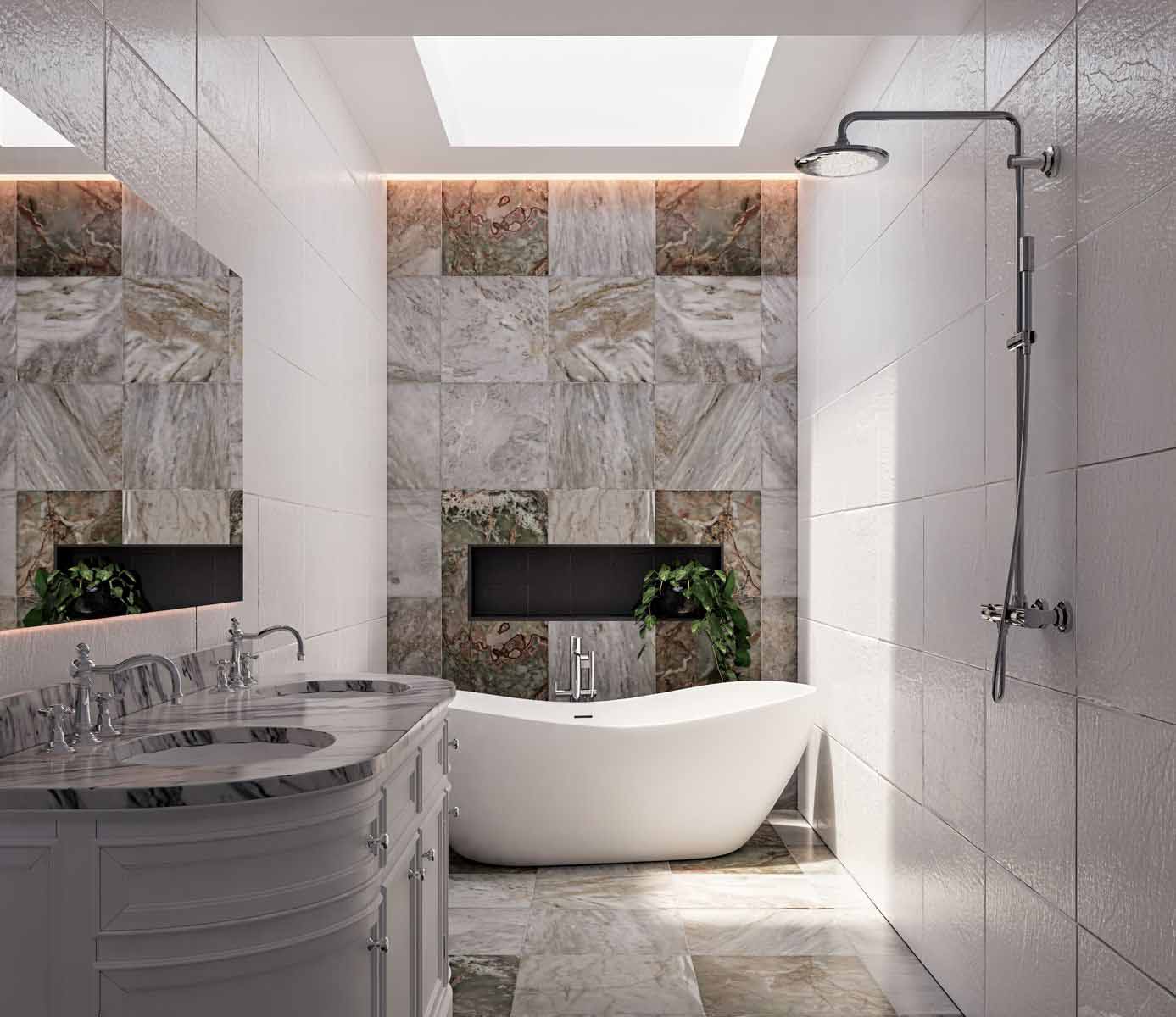 Rendering courtesy of Enscape user, Eduarchviz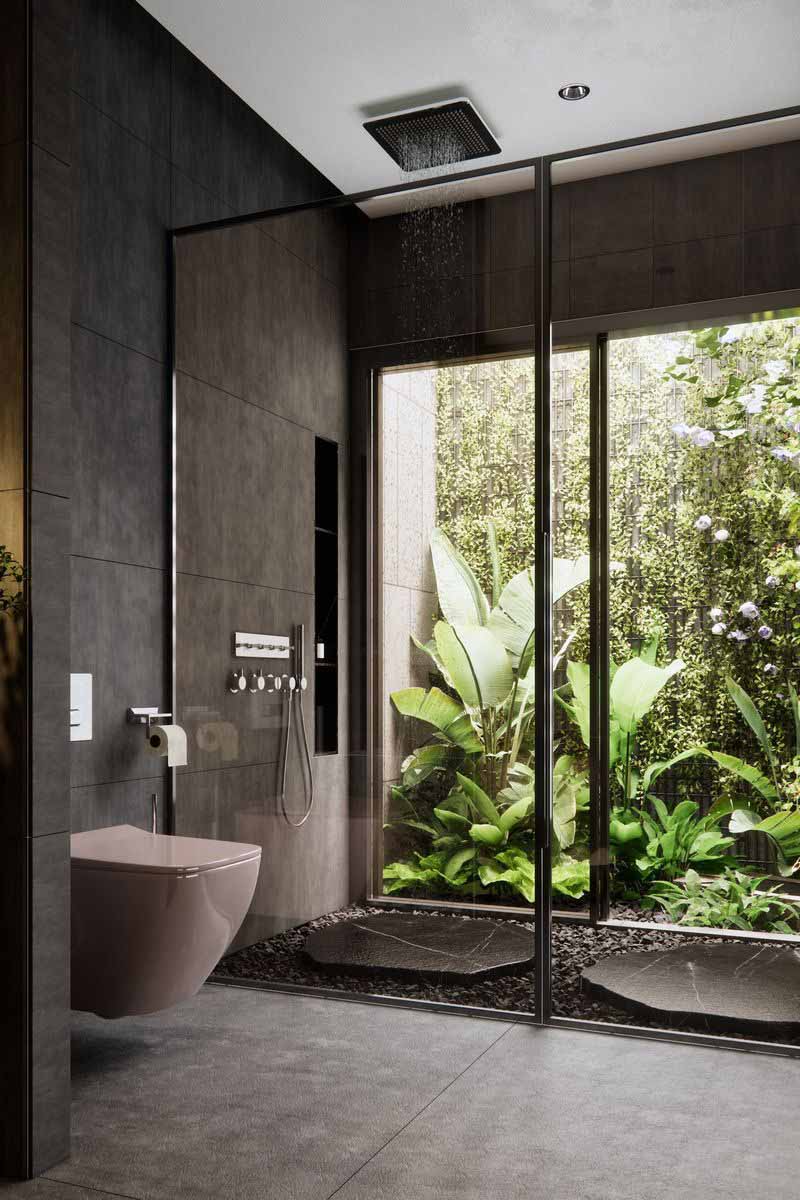 Rendering courtesy of Enscape user, dsmall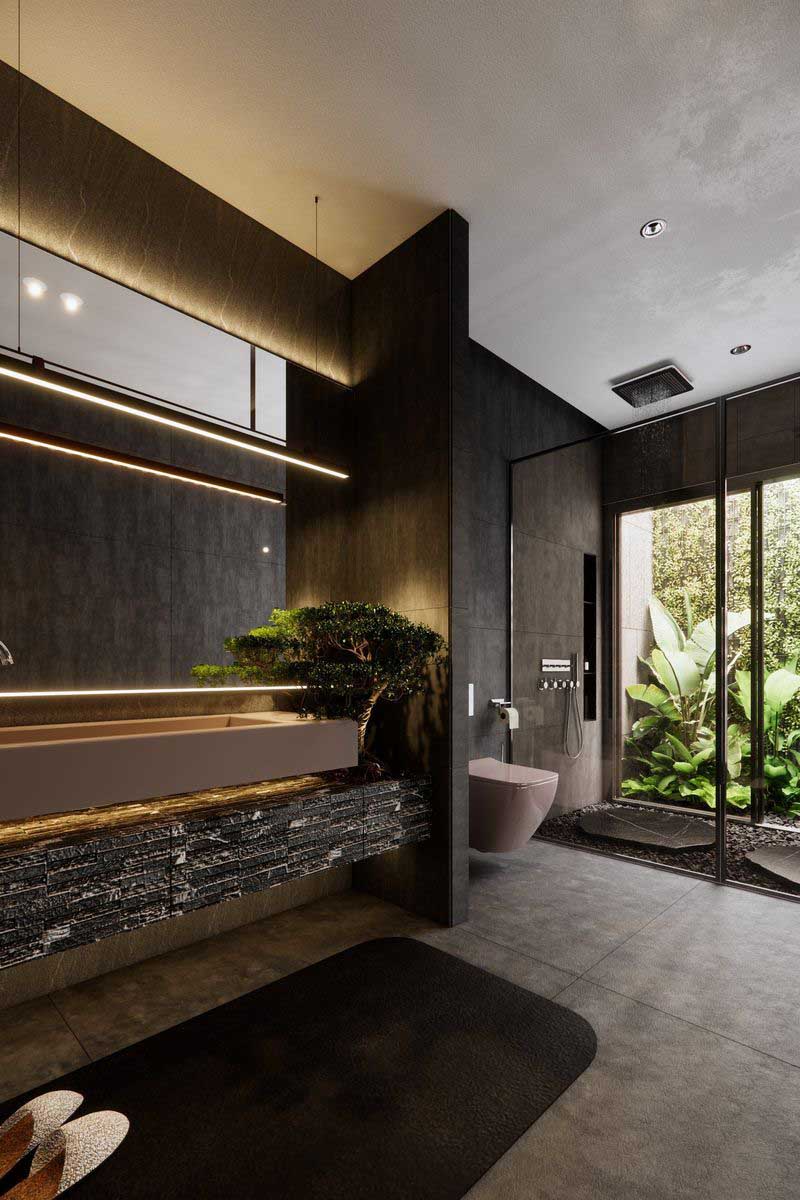 Rendering courtesy of Enscape user, dsmall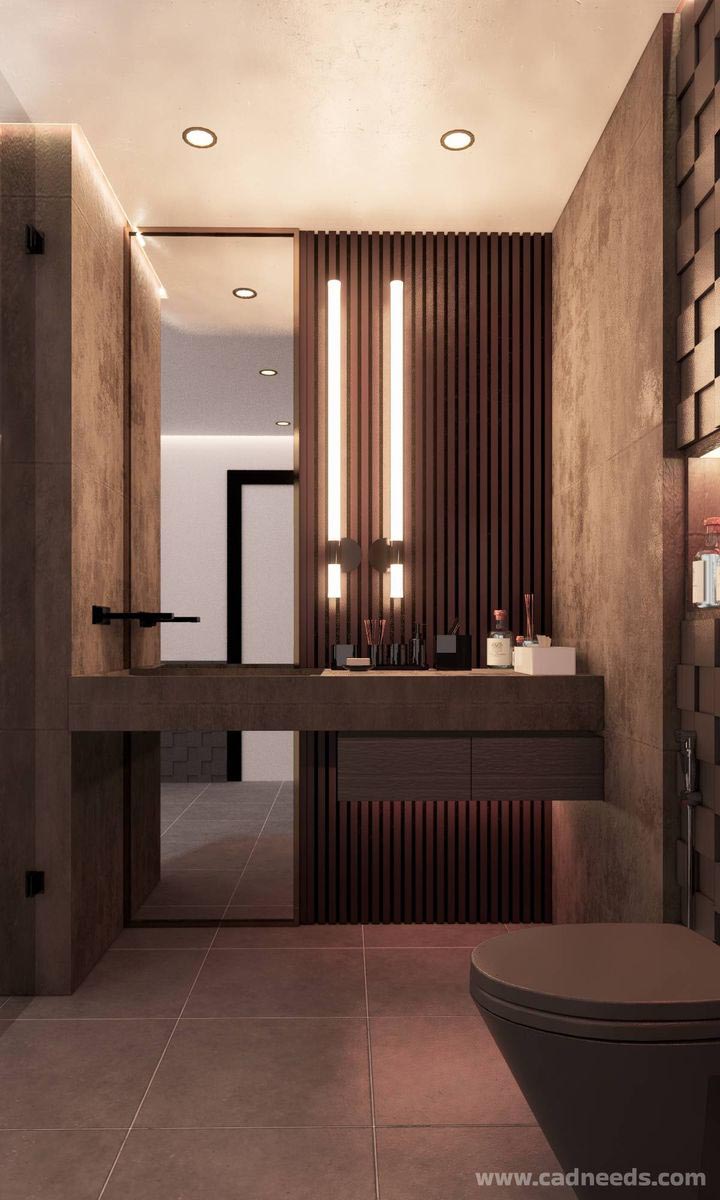 Rendering courtesy of Enscape user, MTH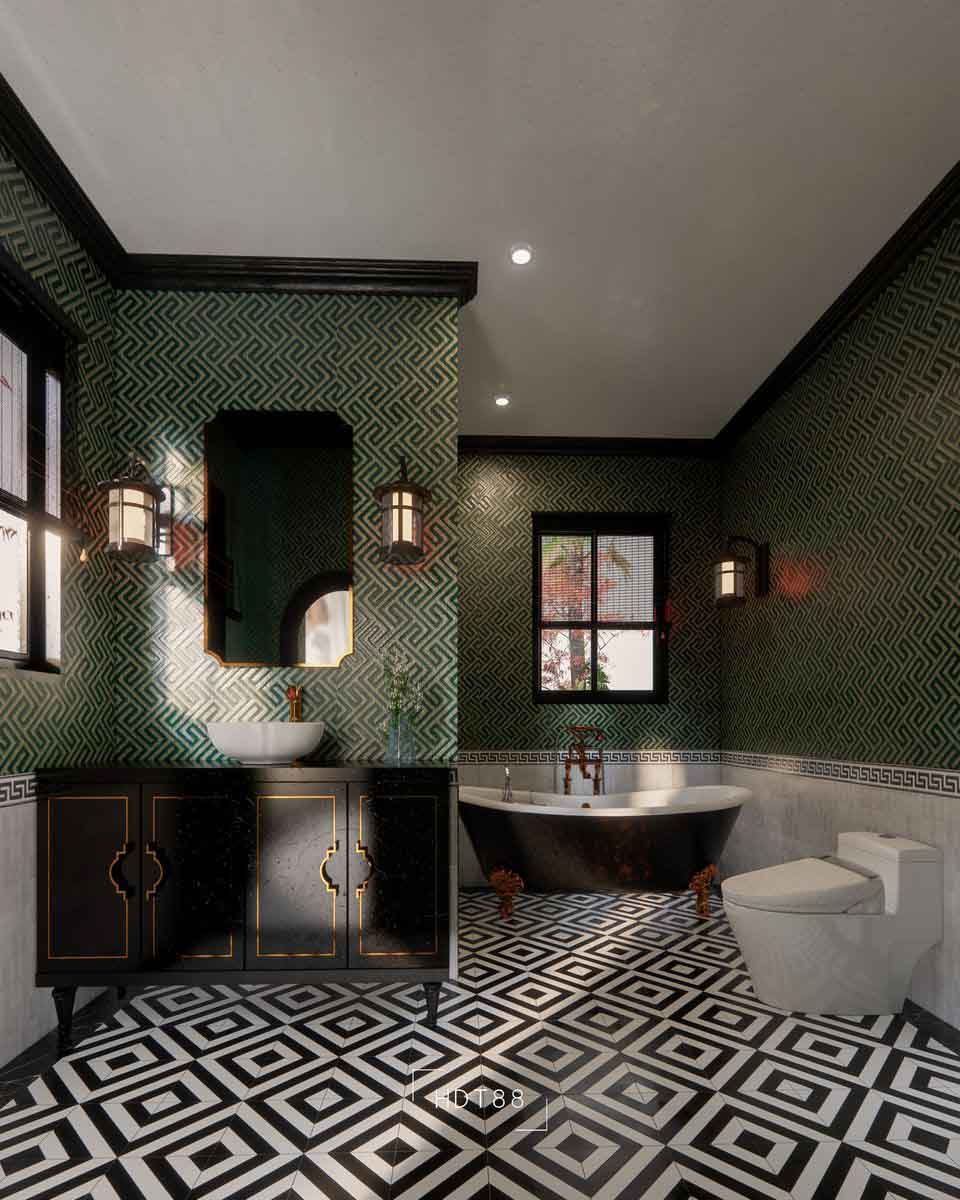 Rendering courtesy of Enscape user, hodangtan88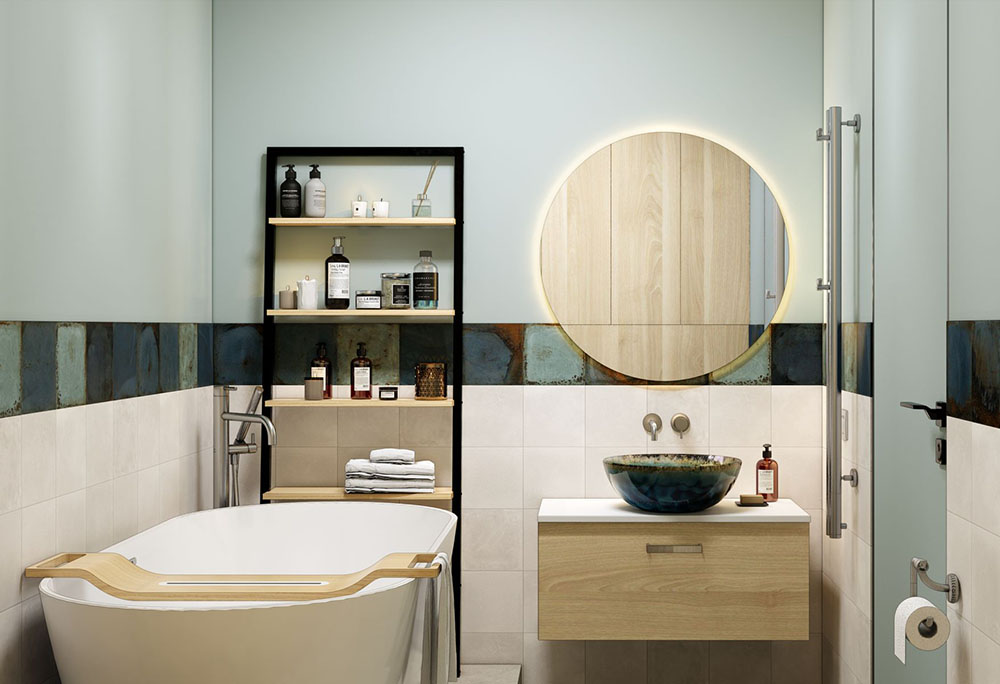 Rendering courtesy of Enscape user, RomanBaz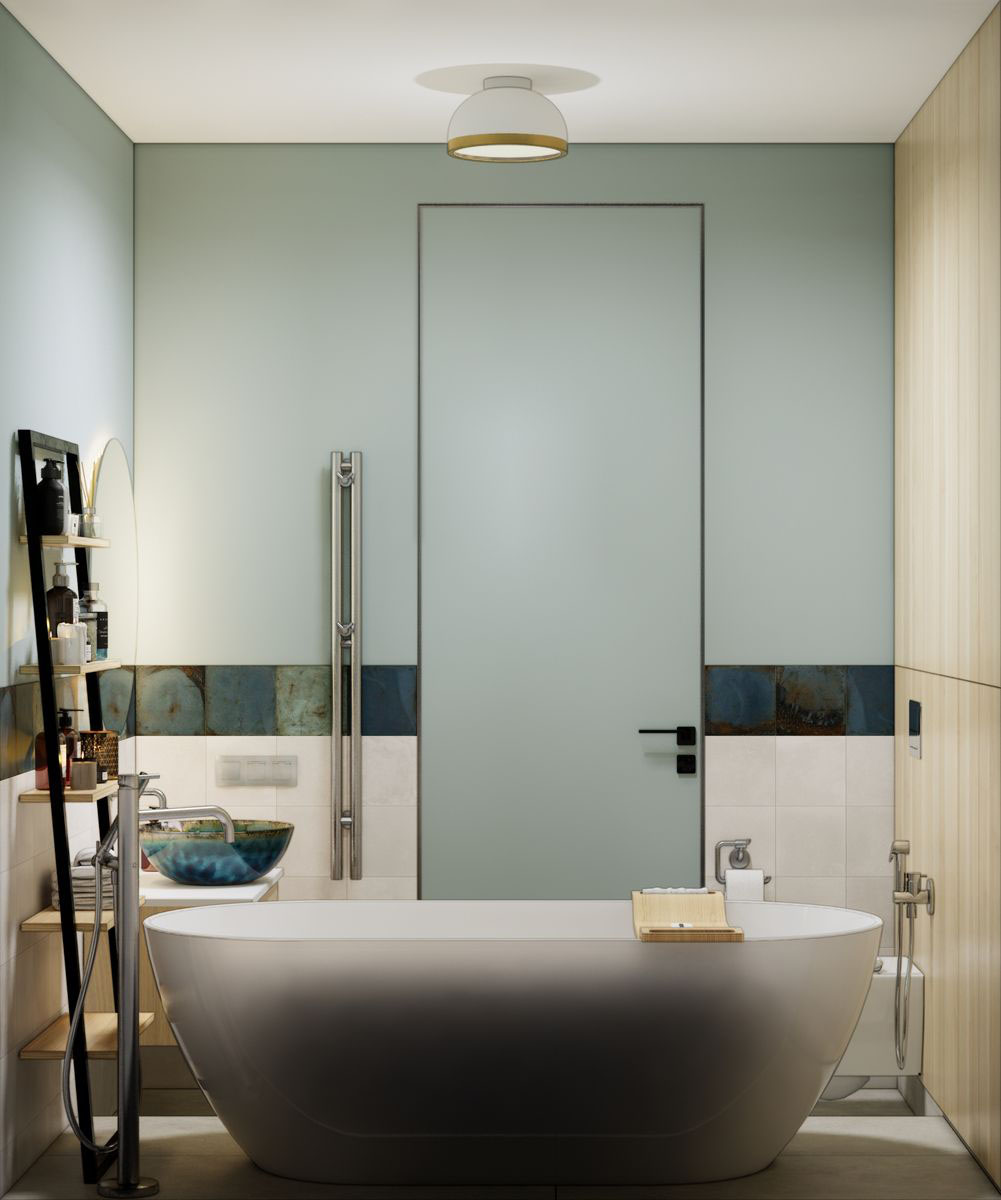 Rendering courtesy of Enscape user, RomanBaz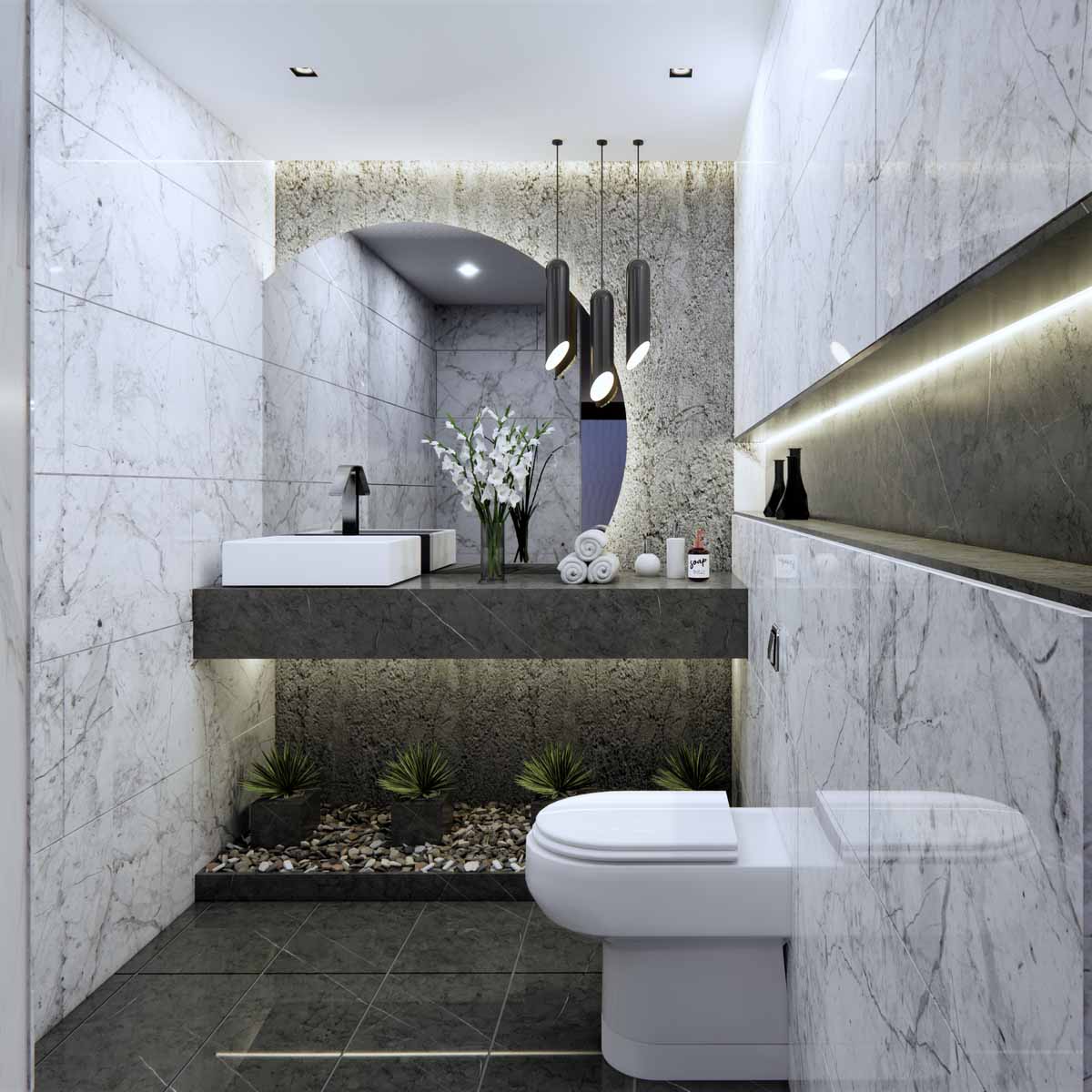 Rendering courtesy of Enscape user, JuancCOL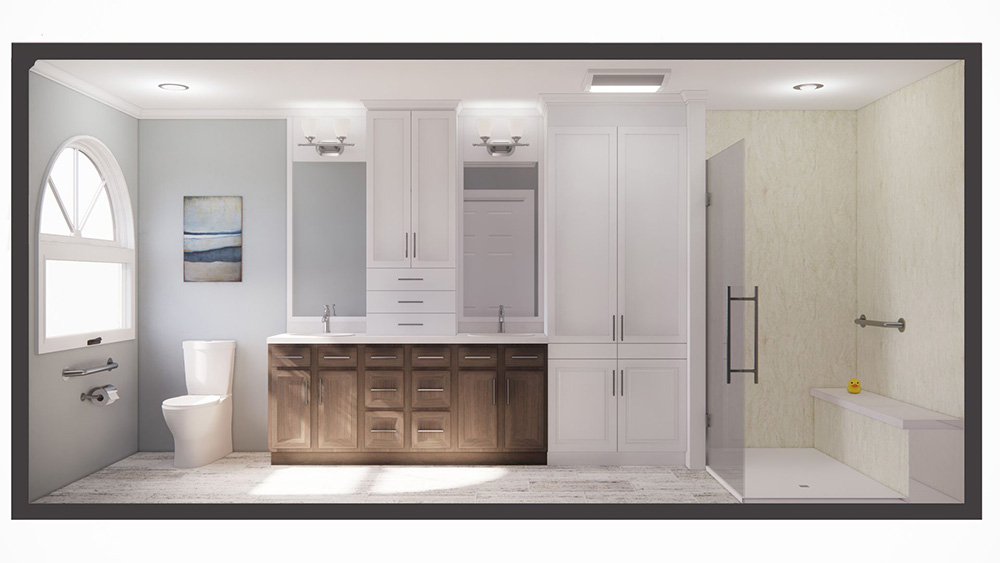 Rendering courtesy of Enscape user, jlo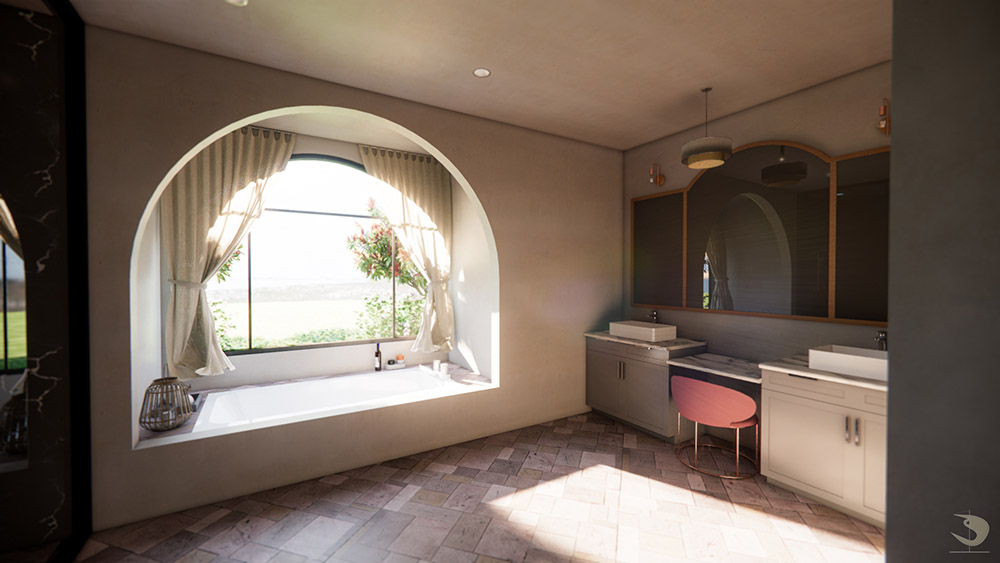 Rendering courtesy of Enscape user, agawrys12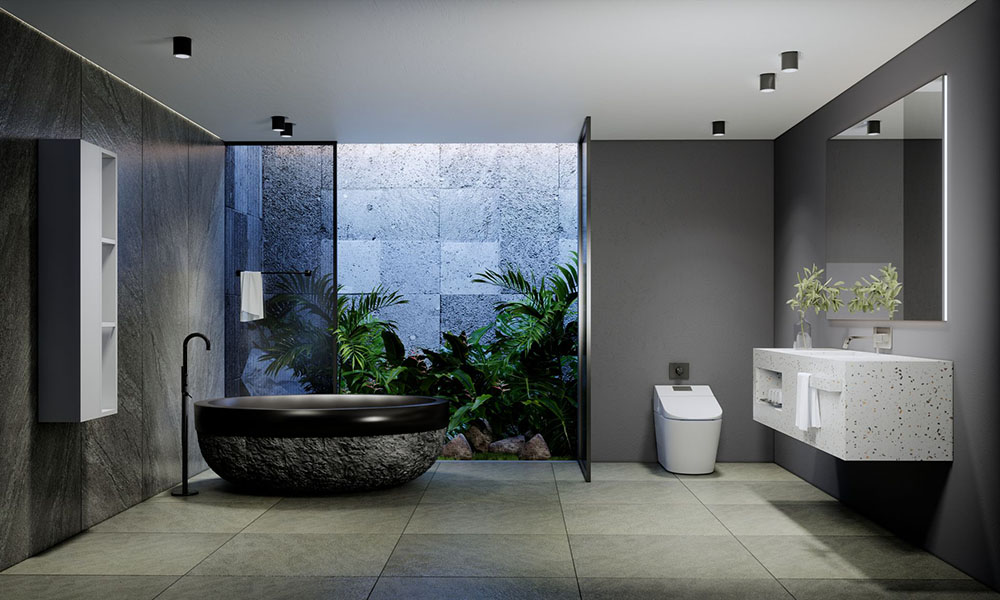 Rendering courtesy of Enscape user, zenzai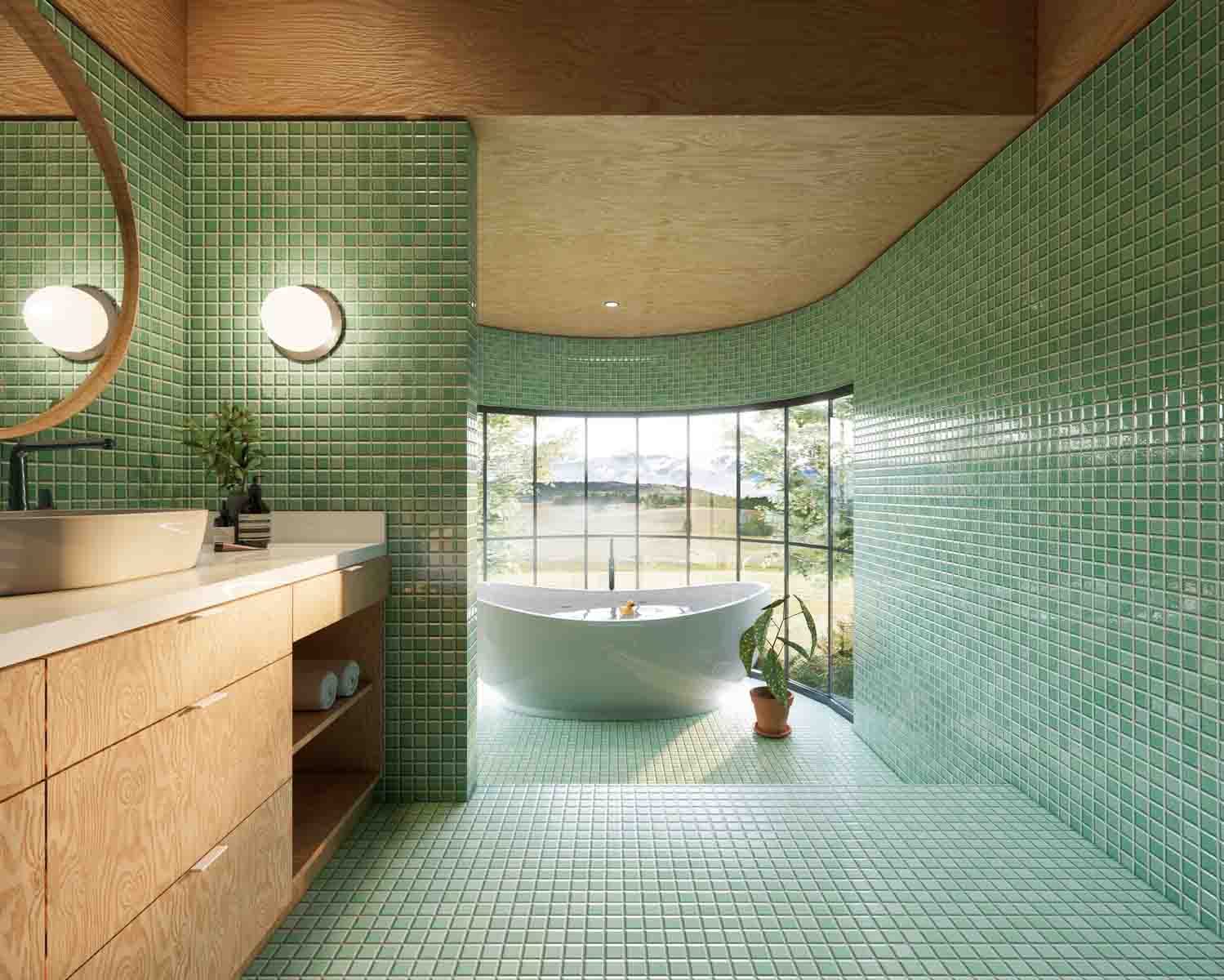 Rendering courtesy of Enscape user, sometimesrender
Soaking it all in
I hope that these tips and tutorials have provided you with a few new ideas to try when creating your next bathroom render! Remember that high-quality assets, materials, and the right lighting elements are just some ways to help you to create a more realistic rendering scene.

Good luck and happy rendering!