Architecture, engineering, and construction (AEC) may have a reputation as conservative industries, but the past year shows that in 2023, AEC will be a demonstration of innovation.

Using the past year as a guide, we look at the latest architecture trends and the key influences on how AEC professionals will work over the next year and beyond.
Renders, illustrations, and hybrid creations
These days, persuading many clients of the validity of your design takes more than pencil sketches and some 2D drawings on paper, but even Chaos's own CEO, Christian Lang, appreciated the analog handiwork of an illustrator when he was in the market for some home remodeling work.

Christian's interior designer presented him with "a kind of a sketch, an illustration, and I really liked it because it's still something that people are doing," he says during a presentation at Graphisoft's Building Together 2022.

He points out that it gave the design approach a personal touch, like an individual's handwriting. He also recognizes that not everyone can illustrate well, and it takes skill and time to learn how to do it right, but the use of illustrations is "still valid, and we still see a lot of illustration in our daily design, life, and business," he says.

And although renders have become so convincingly photorealistic, some architects, designers, and clients still see that a mash-up of the analog and the digital is the right tool for the job.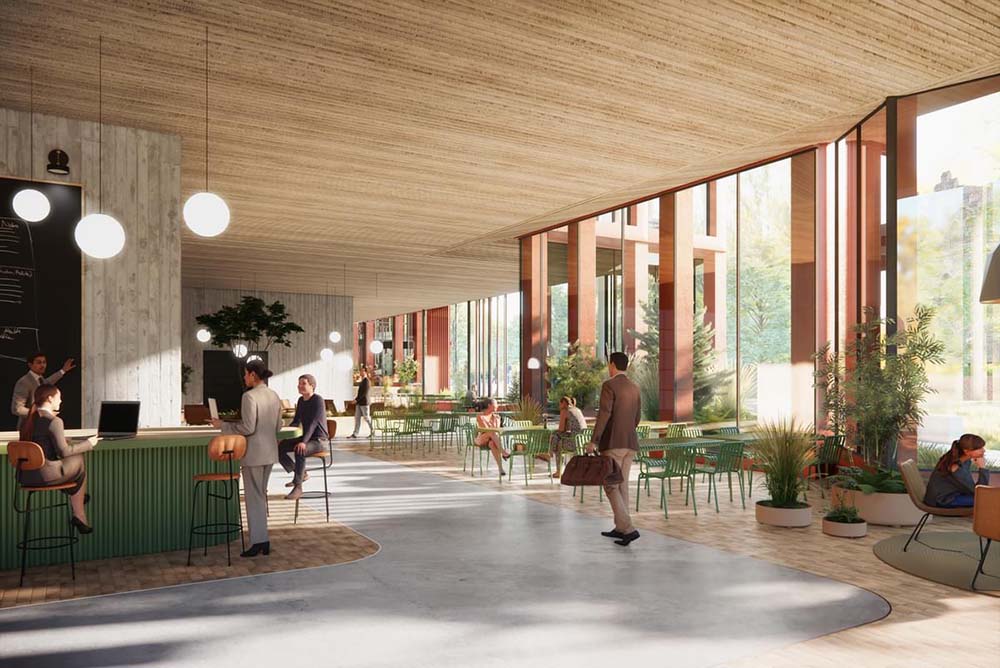 Realistic rendering example. Image credit: Vilhelm Lauritzen Architects and Liljewall Architects
But when do you decide which is most appropriate—illustration, 3D rendering, or both—when visualizing architecture? Jens Meyer, head of UK firm RED Visualisation, believes the traditional approach to architectural representation still has a place.

But although he has adopted a hybrid approach, ninety percent of the time, the "appropriateness of CGI [computer-generated imagery] versus illustration is decided by how much design detail is available," he says. "The default desire from clients always seems to be for CGI, but ultimately CGIs without enough detail look bad. That's when I might advise a client to go down the illustration route," he says. "Other appropriate scenarios for illustration might include time limitations or the conscious desire to achieve a softer, less definitive feel."

Illustrator Carlo Stanga, on the other hand, prefers to add his own "personal interpretation, a metaphor, a meaning that goes beyond the image itself," he says. "When I depict a building or a cityscape, my goal is not simply to describe these subjects, but to tell a story, to express pathos, emotions. Most of the times, architecture is a tool I use to let the city speak by opening its soul, an atmosphere, a situation."
Artificial intelligence visualization tools
AEC is showing the value of integrating artificial intelligence (AI)/machine learning (ML) into existing workflows, demonstrating that these technologies are tools that can augment the design process, rather than replace the need for designers.
AI text-to-image visualization tools, for example, such as DALL.E 2, Midjourney, and Stable Diffusion, are being used to spark the imagination and generate design ideas.
Architectural firms are starting to explore AI and machine learning tools, particularly in the earlier, conceptual phases of design. Martha Tsigkari, head of Applied R&D at Foster + Partners says "In addition to using reference images or studying precedents online, we can now use these tools to quickly illustrate an idea or a feeling that we want a particular space to evoke. This side of machine learning is shaping up to be a useful tool for drawing inspiration."
In an AEC Magazine article, CEO of Testfit, Clifton Harness, explains how he believes that AI will improve how architects design spaces. "AI in architecture will result in better architecture, as long as there is actually a human architect running that AI. This will put the modern architect at a crossroads: do they embrace technologies that can make them super architects, or do they reject them and watch the engineering and development industries embrace them? Either way, we will get better buildings, and the choice is the architect's now."

For Jens Meyer, "AI is currently brilliant for quickly exploring ideas and generating inspiration," he says, "but is still a very long way off actually being useful in specific circumstances."

He also wonders how ML/AI tools will affect the creative industry. "I do slightly worry that, ultimately, it will put lots of creatives out of a job," he says. "Not everyone, because all AI does is to remix existing ideas and images rather than create them," he says.

Carlo Stanga misses the "real person behind all this, the real interesting thing," he says. "Could we consider interesting Picasso's art production without his story, his interaction with history of his time, his unique influence and personality in the background? I think AI can have a great future in many other fields: self-driving cars, flying systems, engineering control, and so on."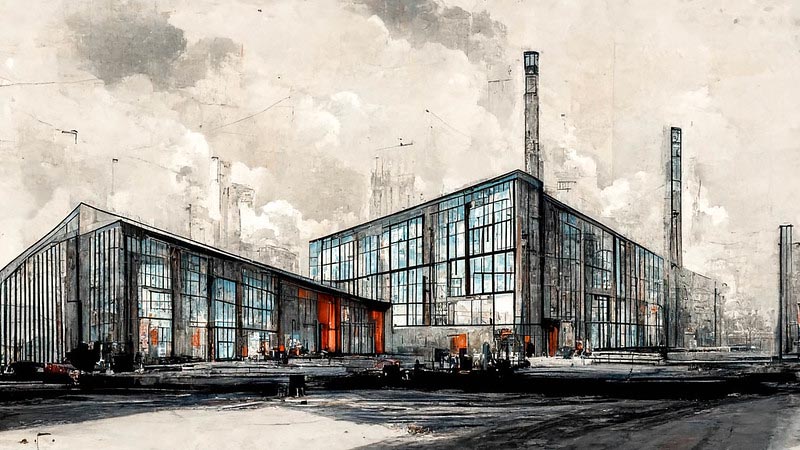 An industrial warehouse made with Midjourney. Style = "architecture sketch, retro". Image credit: Kevin Dooley
Data visualization and architectural rendering
As a means of data visualization, construction dashboards—a visual tool that provides an overview of a business's performance—are not the future, at least for Skanska's Director of Digitalisation, Felipe Manzatucci.

Felipe is an advocate for real-time decision-making in construction, thus preferring ML/AI tools over dashboards. "We're not dashboard driven. We don't quite enjoy looking at the past. We enjoy looking at the future," says Felipe during the NXT BLD 2022 conference.

And whereas he believes that AI can help AEC professionals make better decisions and that it is the way forward for providing real-time project updates, elsewhere, various firms are developing data visualization software, which combines data and 3D renderings.

For Chaos's Christian Lang, the next step in the history of visualizing architecture is not only the "visualization of geometry, but also some physical aspects," he says. They could include "daylight, artificial light, energy efficiency, [and the] carbon footprint of a building," he says. "So this journey, the visualization journey, is clearly going beyond the pure visualization of geometry."

Global consultancy firm Arup, is also researching data visualization and its ability to communicate the experience of a yet-to-be-built project.

Speaking at NXT BLD 2022, Associate Computational Design Engineer, Conor Black, presented Arup's Experience Lab, a widescreen installation that combines 28 speakers and dual projectors to produce an immersive, 3D effect. It is designed to "calibrate an experience before [the building's] even been made," says Conor. And he points out that instead of saying data visualization, "we really perceive it as data perceptualization. All the senses coming together in a shared way," he says.
Bringing visualization to the construction site
The way AEC professionals communicate with clients, stakeholders, and the public about a building's construction status is continually evolving, and technology is making the process of visualizing a future build easier and faster.

One way of bringing visualization to the construction site is through the use of QR (quick response) codes.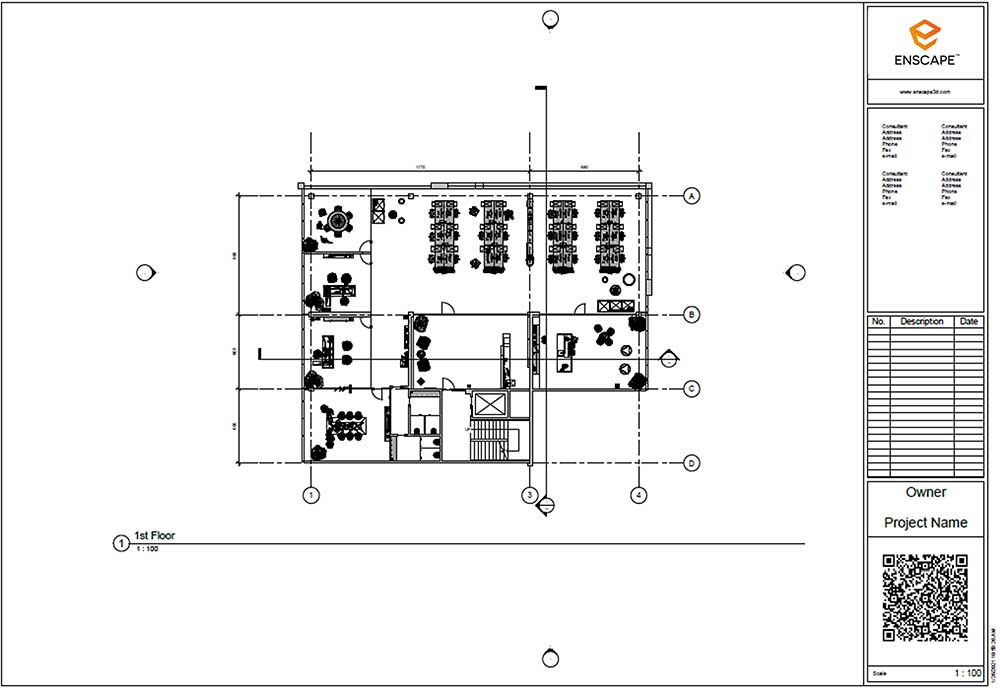 QR codes can be linked to 3D renders, providing a real-time visualization of spaces, building components, and assets, as well as enabling clash detection teams to collaborate more efficiently on-site.

As part of the drive for greater inclusiveness and to satisfy people's curiosity about what is happening on a building site, "more and more companies are putting QR codes on the fences around the construction site to communicate with the community and with the people who are just walking around," says Christian Lang.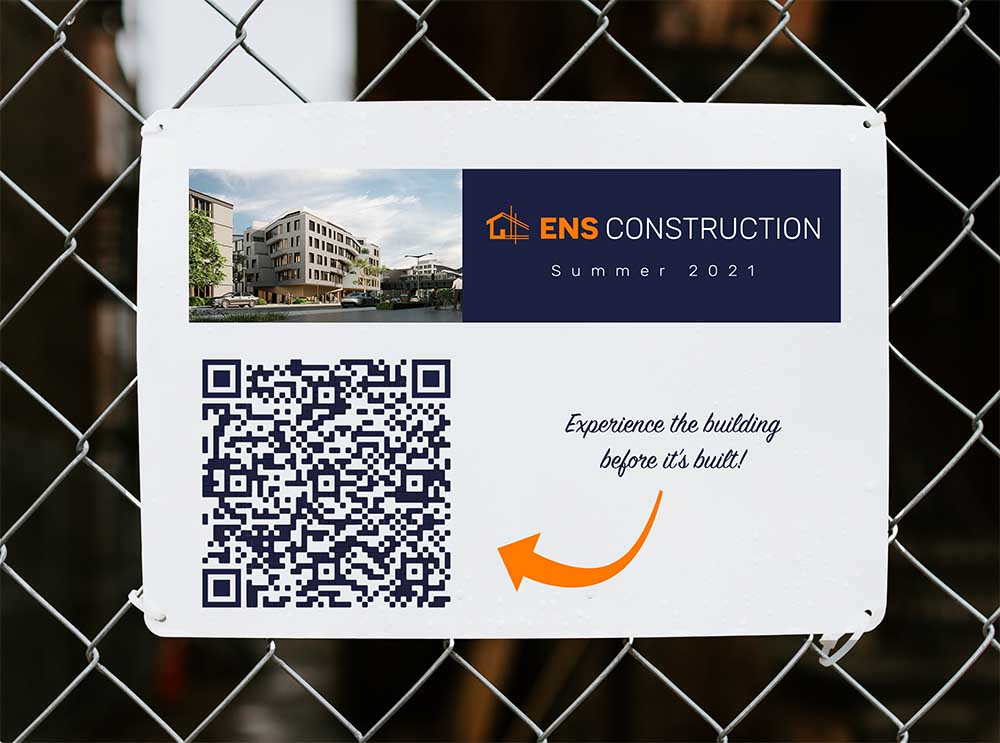 Offsite, another way is to combine QR codes and VR goggles, enabling clients and stakeholders to visualize the building they are investing in or will be using, while facilitating communication and real-time feedback between designer and client.
Energy costs as a driving force
While the ongoing climate crisis continues to spur calls for better building design and environmental performance, escalating energy costs are stimulating the call for a circular economy approach to architecture, greater energy efficiency in new builds, and the retrofitting and repurposing of existing buildings.

Commenting on the need for more energy-efficient buildings and lower energy consumption, Gillian Charlesworth, CEO of the Building Research Establishment (BRE) says that the UK has "one of the oldest and draughtiest building stocks in Europe – a fact which unnecessarily inflates our demand for natural gas and, consequently, leads to higher bills." However, it's not only the UK that is facing the issue of how to retrofit older buildings to improve energy efficiency.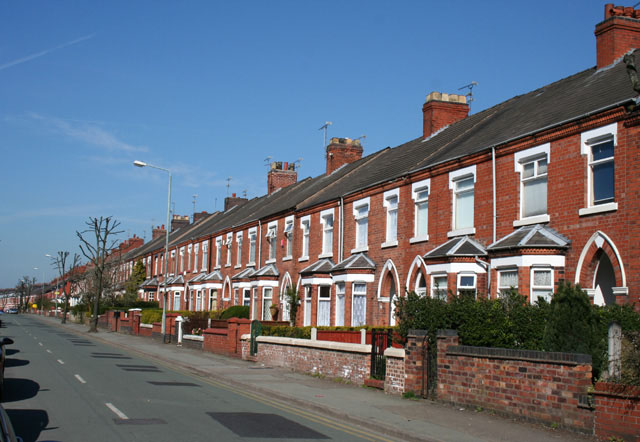 Terraced houses, Crewe, United Kingdom

In Denmark and across Europe, there is also a need to retrofit housing stock that was built in the 60s and 70s. "The question is how do we improve the energy performance of these houses, because the standards that they were built to are so different from what are now required?" says Paul Nicholas, Associate Professor at the Royal Danish Academy.

"And then because of the nature of the building," he says, "it would be difficult economically, to bring in a traditional architectural practice to do this. So this also motivates the need for different kinds of predictive tools, and different kinds of approach, to support that process."

To that end and to help homeowners and contractors calculate the optimum level of coverage of external cladding for a house and the resulting energy-saving benefits, Nicholas led the research into an AI-powered, web-based tool that formed part of a research platform and exhibition called Visualizing Sustainability.

Trained on simulation models of a stock housing estate building, called a typehuse in Danish, an AI tool was designed to analyze images of a house and predict the cost-saving benefits of a particular amount and type (rockwool) of retrofitted exterior cladding insulation.

The use of AI enabled the web-based tool to make the predictions quickly. If machine learning wasn't used, "you could make a 3D model, you could perform an energy simulation and get the results," says Paul. "But to do that, you need to have access to all of those softwares and also the expertise and the time that it takes."

Thus AI tools enable the web-based tool to make calculations and predictions quickly. As well as the benefit of speed "what the machine learning does is that it removes the time costs," he says, "and it removes the monetary cost, as well, of that expertise."
---
These are just a few architectural trends we see gaining traction in the year ahead. 2023 will be a dynamic year for AEC professionals, but the trends above show they are rising to the challenge.


Hero image credit: Joel Guerra