It's safe to say that the year 2020 has been a game-changer. The arrival of the coronavirus pandemic has had a dramatic impact on the way our world functions, and how things will continue in the future. It is set to define major trends in virtually all markets, including the AEC sector.
Below, we examine some of the architectural trends that are most likely to gain traction in 2021 as we recover from this year's fallout.
Addressing the housing crisis with commercial redevelopment
Meeting the growing demand for affordable housing will require architects to look for opportunities in the most surprising places. Due to the economic impact of coronavirus, there are going to be plentiful options for development among commercial properties.
Certain commercial spaces, like malls, were already in a steady state of economic decline. But the pandemic has accelerated this process, leading to a spike in business closures throughout the United States. Over 170 million square feet of office space alone is expected to be freed up this year, and over 7,000 retail stores as well. With the pressure of both the coronavirus and growing e-commerce, far fewer commercial entities will be looking to take on new leases.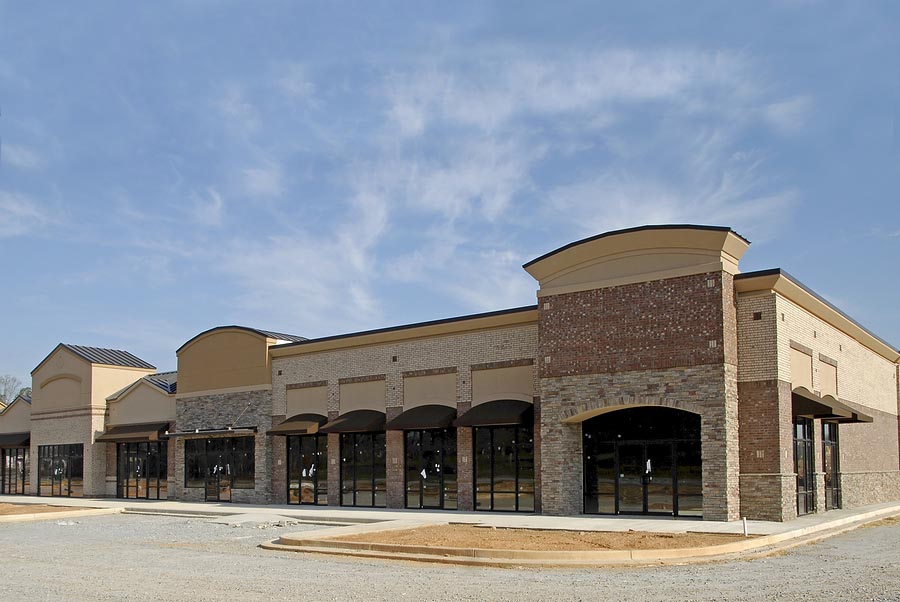 Urban studies theorist Richard Florida sees these spaces as potential relief zones for the growing housing crisis: "If we think a little bit outside the box, they offer a way (to rebuild) our suburbs, instead of these single-family houses on cul de sacs."
In his book "The New Urban Crisis", Florida explores the idea that creative, mixed-use design projects like mall redevelopments can introduce more opportunities within sprawling suburbs and alleviate mounting suburban poverty - all the more relevant in the wake of the current economic recession - and therefore a likely architecture trend for 2021.
Hotel closures are also going to be especially fruitful for commercial to residential development, as individual units come "prepackaged". The fact that almost a quarter of all American hotel properties are facing foreclosure signals that the market could be flooded with easy opportunities for housing projects.
Prioritizing health via design
Moving onto our next prediction, this architectural design trend will probably not surprise you. The coronavirus pandemic has made people far more conscious of how their environment could present health risks. Adaptations had to be made quickly to provide COVID secure conditions in a variety of settings, from offices to grocery stores, and even airplanes. But a lot of these safety measures were temporary band-aids. There is now demand for long-term solutions built right into the design of the structures and spaces we use.
Architects will meet this need by incorporating more mitigation features, like sanitation checkpoints, natural ventilation, anti-microbial materials, perspex screens, and layouts that incentive social distancing. As Firmwide Healthcare Interiors Design Director Carolyn BaRoss predicted in a recent interview with Work Design Magazine, the very makeup of architectural design teams is also likely to change to bring on a more health-informed approach:
"Just as other types of crisis have driven operational, architectural change, this one will force us all to evaluate everything we do, how we design and build, and reimagine these places for solutions that restore our health and sense of safety and actual safety. They are complex problems, and I can see the design teams of the future including scientists, infection control experts, and much more integration with engineers to inform spatial configuration and how engineering systems integrate with our projects to ensure occupant safety."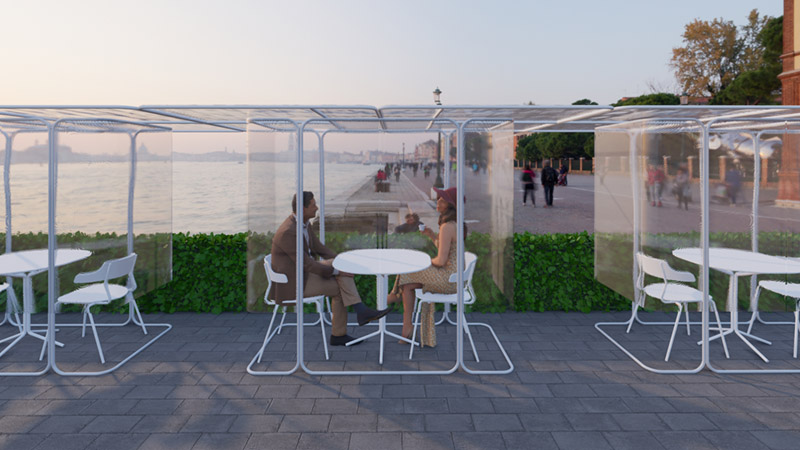 Designers at Viewport Studio have designed these socially-distanced booths to give confidence to diners and servers in Italy. Learn more about the project here: La Cabina.
Making homes more multi-functional
If there's anything that life in quarantine has revealed, it's that most of today's homes aren't built to accommodate family life 24/7. Countless households suddenly found adults working from home, and children ejected from their schools and daycares. There were quickly complaints of homes feeling too crowded and impractical.
Frequently cited alongside a lack of privacy and quiet, there was also the practical problem of having no suitable setups for studying or working remotely. Households have found themselves trying to work at the dining table or on the couch, all while trying to block out the distractions of children playing or roommates whipping up a meal.
After experiencing these difficulties, people want homes that can comfortably accommodate the new lifestyle that has emerged. As a result, remote work is set to go mainstream, and the precedent has already been set for major school and business closures to mitigate the spread of disease.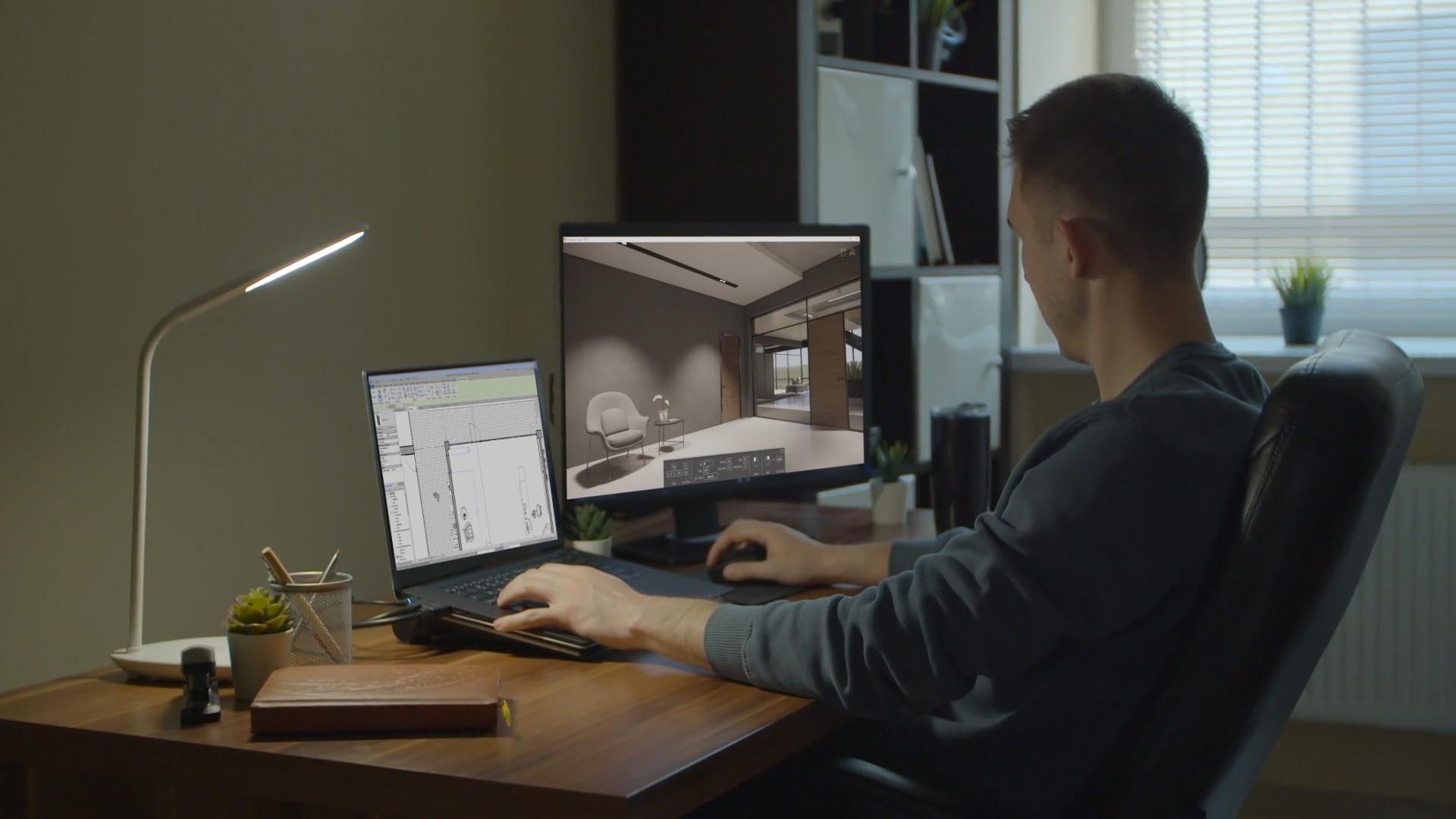 Open floor plans will become less popular, with a growing preference for distinct spaces instead. Abodes with separate home offices, studies, play rooms, workout rooms, and even outdoor leisure spaces will all be in high demand, as will features like sound-proofing.
Ukrainian architect Sergey Makhno writes: "More attention will be given to the arrangement of the workplace at home. Spatial organization will change, with the place to work at home no longer a desk with a parody of an office chair and a lamp, slotted somewhere in the corner of the living room or under the stairs. Now it will be a completely separate room with large windows, blackout curtains, and comfortable furniture. It will be technically equipped and sound-insulated."
Adapting office spaces to the world of remote work
The widespread shutdown of workplaces across the globe made working remotely the new normal overnight. Many offices are electing to keep all or some of their employees remote, meaning that a vast number of companies will need to adapt their office spaces to accommodate smaller on-site teams that collaborate with remote colleagues.

This can take the form of larger cooperative spaces and conference rooms with architectural design that is mindful of enhanced needs for digitized presentations and meetings. More wall space may need to be provided for screens that display video of on-camera colleagues, and specifications may need to be acoustic-friendly.
Additionally, business properties will need to become more flexible. As on-site employee numbers fluctuate, so too may the mass of products and materials that need to be stored. This is especially important for commerce brands.
During certain points of the pandemic, many have seen their inventory spaces backed up with unsold products and backlogged shipments. Some had to lease out separate warehouses to use as emergency storage space. Acclimating to this new reality will require business spaces that can quickly be adjusted to house more workers or more supplies on very short notice.
3D-printed architecture
One architectural trend that is certainly on the rise, is 3D-printed architecture. The global 3D construction market predicted to grow 91% between now and 2028, according to Grand View Research's July 2021 market analysis report.

3D printing specialists and architects are testing different ways to print and deliver buildings, with many pilot projects already completed. And it's not surprising to see why there is such an interest in this new type of architecture. Printed buildings offer many advantages - including a far cheaper, efficient, and faster way to construct compared to traditional construction techniques.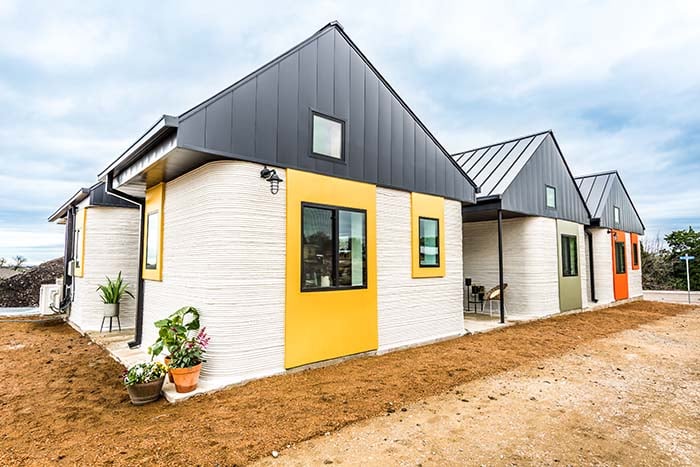 3D printing architecture in action: A printed house in Austin, Texas, by printing specialists ICON
Taking the design process online
Given that more architects will be working from home and clients will be more cautious about in-person meetings, we can expect to see more of the design process itself being taken into the online sphere.
This will make adopting virtual collaboration software a top priority for design firms. They'll not only need tools to enable remote cooperation for design development, but also to give effective stakeholder presentations.
Enscape, a real-time rendering and virtual reality tool is quickly becoming one of the leading programs for design teams that need these versatile capabilities. No matter where colleagues are located, they can easily exchange feedback about designs instantly rendered in detailed 3D models.
When it comes time to presenting concepts to clients, there's none of the usual hassle that comes from hardware incompatibility or required software downloads. Enscape allows project models to be easily shared via browser, and even supports virtual reality presentations. It gives firms the extra support they need, helping to deliver remote presentations with ease.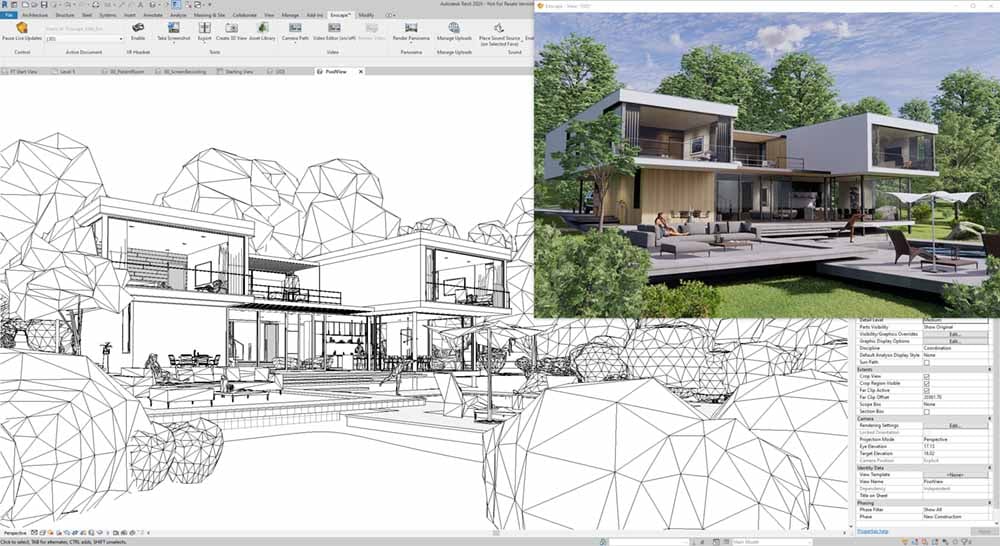 Enscape helps designers adapt to a post-pandemic world
Using Enscape, architectural and design firms can quickly adjust to new demands without losing their stride. Features like real-time rendering, BIM syncing, collaborative annotations, and VR give all the power needed to get designs done from anywhere. It's simple to use, and since it plugs directly into Revit, SketchUp, Rhino, Archicad, and Vectorworks, there's no friction when integrating it into workflows, onboarding staff, or sharing models with clients.
Real-time rendering is a current trend in architecture that is quickly being adopted by architectural and design firms worldwide. To explore how you can benefit from real-time rendering and boost your team's collaboration and visualization capabilities, try Enscape for free!