Real-time rendering and visualization is now possible within Archicad 25, thanks to the release of a new Enscape Service Pack.
With this update, you can enjoy the new Enscape features launched with Enscape 3.1 right inside of Archicad 25 - including the new Material Library, Simplified Assets, Panorama Gallery, and support for NVIDIA DLSS. If you're an existing user, download the Enscape Service Pack and start using Enscape for Archicad 25 today.

Not yet using Enscape? Try it out for free!
New to Enscape for Archicad?
Enscape is a real-time renderer that plugs directly into Archicad, so it's possible to render, visualize, and walk through your projects with incredible ease.
When you work with Archicad and Enscape, it's possible to start visualizing in the earliest phases of design. It's quick and easy to create various types of media, including still images, 360-degree panoramic views, and videos of your project – all without having to leave Archicad.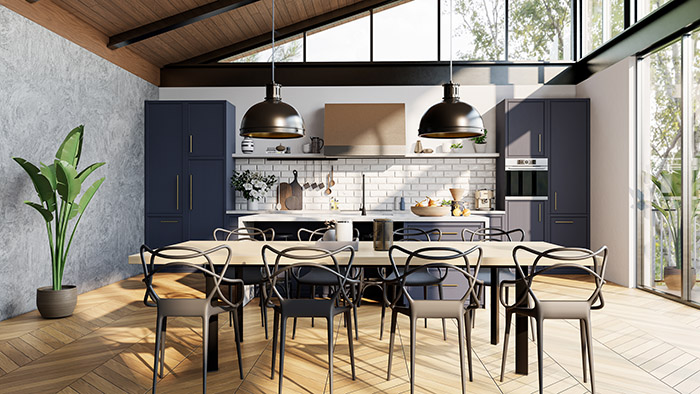 With Enscape, it's also possible to jump into virtual reality straight from Archicad itself. In just one click, you and your clients can walk around and explore every corner of your project. Compatible with headsets including HTC Vive and Oculus Rift, virtual reality allows everyone to better understand a proposed space, identify clashes, and make well-informed design decisions.
Enscape, through its direct connection to Archicad, enables users to access high-quality visualization with a few simple clicks on their mouse. From photorealistic renders, panoramas, and fly-through movies to VR, Enscape provides everything I need to communicate my design with my clients.
Nathan Hildebrandt, Director, Skewed
In the video below, architect and Director of Skewed, Nathan Hildebrandt, presents the Archicad and Enscape workflow and talks about the benefits that Archicad users will enjoy when using Enscape for real-time rendering and visualization.
Get started with Enscape for Archicad 25
To see how Enscape can help you to better understand the feasibility and functionality of your projects in real time in Archicad 25, try it out for free with our 14-day trial.