📢NEWS: A new version of Enscape is now available. Discover Enscape 3.4.
Enscape 2.6 will render any design you can dream up in seconds. The new features and overall improvements let you achieve better results with even less work. Collaborate more easily with your colleagues and precisely communicate your design intent with the new 2.6 features.
If you never tested Enscape before, try it for free:


If you are already familiar with Enscape: Update your Enscape to the latest version!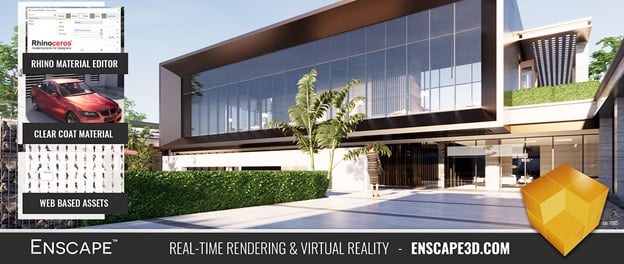 Overview of new features and settings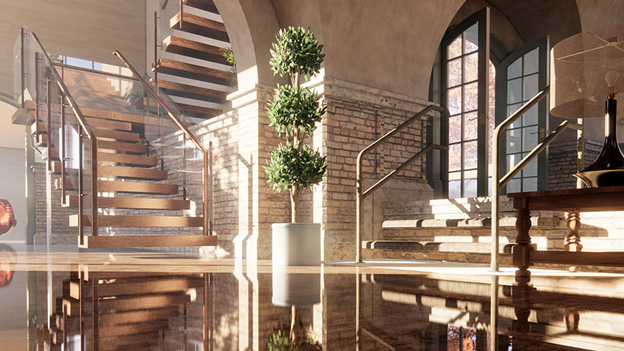 Lighting & Reflections: A New Dimension of Realism
We have completely overhauled our lighting calculation algorithms to enable even better reflection fidelity and accurate indirect lighting. Towering glass buildings, interiors with artificial lights, reflective objects, complex shadows: all are rendered in stunning realism.
Learn more about Enscape's advanced ray-tracing techniques here.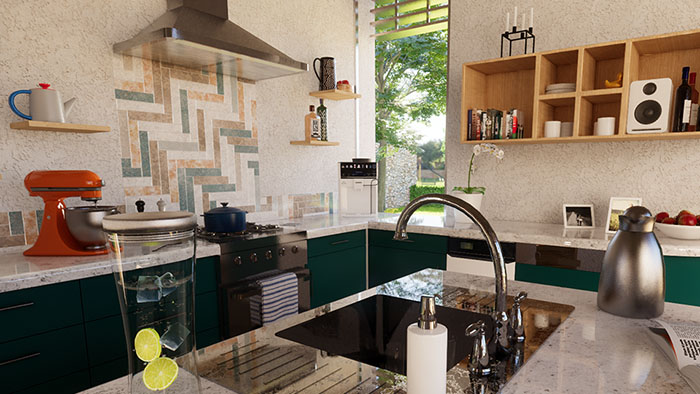 ArchiCAD users will now have access to the full spectrum of material parameters. The new Material Editor allows you to enhance the realism of your image and streamline your workflow at the same time. Apply bump and roughness maps or customize your grass, all while keeping an overview of your used materials.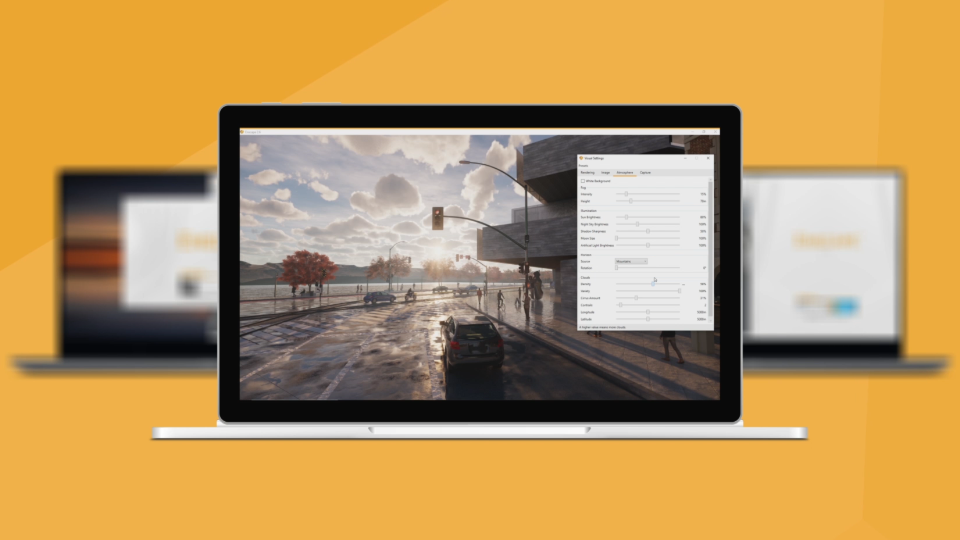 Revamped Settings
Now it's even easier to stay on the same page: the improved Enscape Settings allow you to save your settings directly into your CAD file. Your carefully calibrated configurations will never be lost again and are even easier to share with your colleagues for the same result on many machines.
Click here for more information!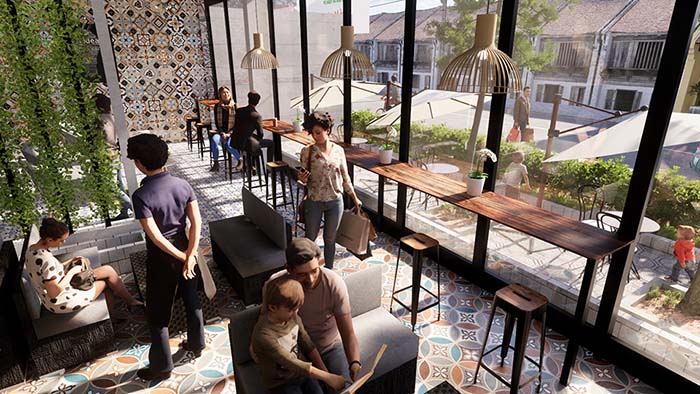 The selection is now even bigger: more than 300 high-quality assets have been added to the Library. Browse through the wide variety of new models and enrich your images with a more diverse selection of people, tropical plants, residential accessories, food and more.
Additional features:
MSI installer
Numerical input possible on settings sliders
Revit: Multiple asset placement functions
Reduced memory usage by downsampling larger textures
Rift S controllers now visible in virtual reality
Improved sun shadows for renders
Full Revit 2020 support