Enscape is a popular and versatile visualization software that provides architects and designers with an easy-to-use tool for creating high-quality visualizations.
With its real-time rendering, seamless integration, customization options, and collaboration features, Enscape has become a popular choice for those looking to streamline their workflow and save time.

I'm Melos, the founder of the YouTube channel, Melos Azemi. I am a 3D visualizer, and I create Enscape tutorials and training courses for the community. Here are six reasons why I believe Enscape can fit into your design workflow.
1. Real-time rendering and seamless integration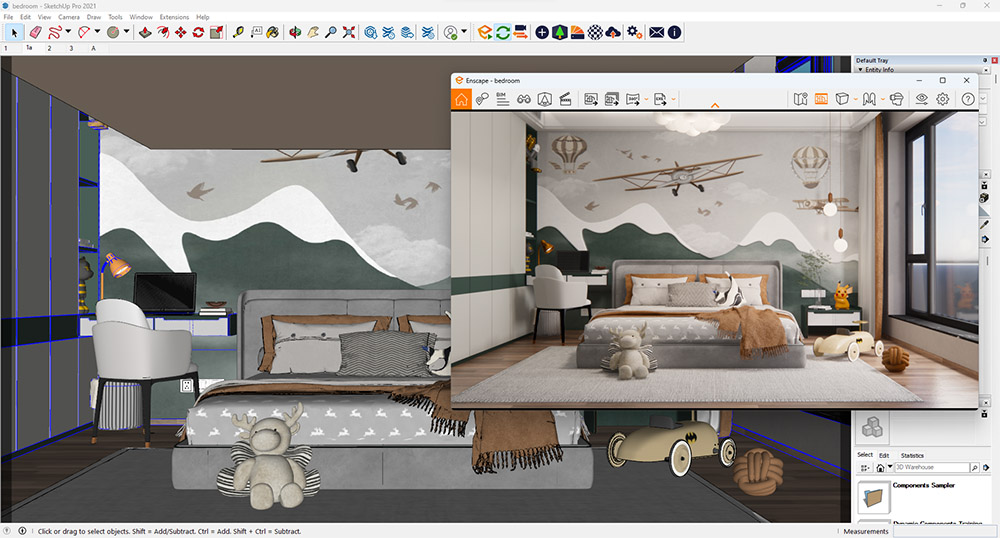 One of the main advantages of Enscape is its real-time rendering capabilities. This allows users to instantly see changes they make to their designs in a realistic 3D environment, providing immediate feedback and allowing for quick experimentation with different design options.
Enscape's real-time rendering is particularly useful for architects and designers, who need to be able to visualize their designs in a realistic environment before construction begins.
Enscape integrates seamlessly with popular design software such as SketchUp, Revit, Rhino, Archicad, and Vectorworks. Users can therefore work within their preferred design software without switching between multiple applications and not having to import and export files like with other solutions.
This makes Enscape a time-saving solution for those who need to create high-quality visualizations quickly.
2. Easy to use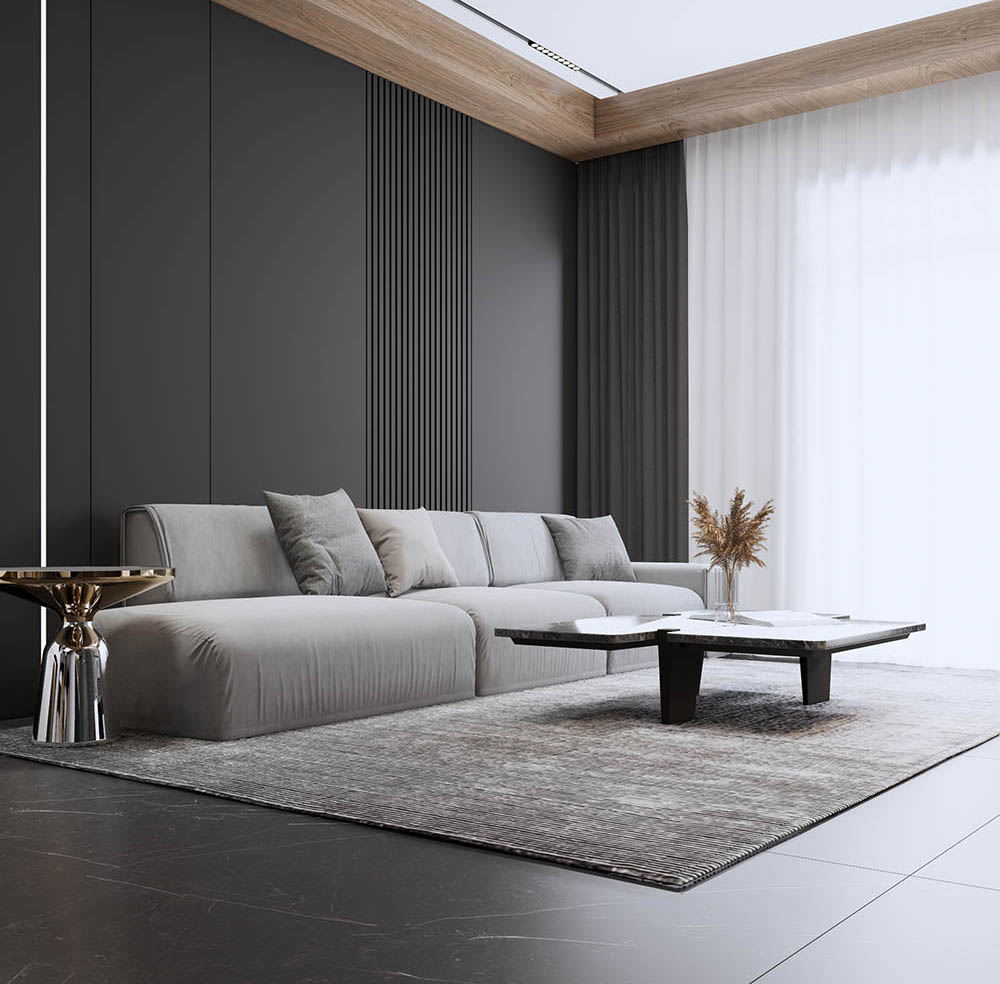 Enscape also offers a highly user-friendly interface that is designed to simplify the rendering process and make it accessible to users of all levels of expertise.
The software has an intuitive design with straightforward controls that are easy to learn and use, even for beginners. Enscape makes it easy for architects and designers to quickly and easily create stunning 3D renders without the need for extensive training or technical knowledge. The simplified interface allows users to focus on their designs rather than getting bogged down in the technical details of the rendering process.
Enscape's user-friendly design also helps to reduce the time and expense associated with rendering projects. Users do not need to invest in expensive hardware to support their rendering needs, nor do they need to spend time learning complicated rendering techniques. Instead, Enscape simplifies the process, providing quick and accurate results without requiring extensive technical knowledge or equipment.
One of the most significant benefits of Enscape is that it makes it easy to communicate with clients. Even clients who do not have experience with architecture software can quickly and easily interpret a visualization or navigate a standalone file, making it effortless to communicate ideas and concepts effectively. This ease of communication helps to streamline the design process, ensuring that clients are fully engaged and satisfied with the final results.
In conclusion, Enscape's user-friendly interface is an essential feature that sets it apart from other rendering solutions on the market. The software simplifies the rendering process, making it accessible to users of all expertise levels while facilitating effective communication between architects and clients. With Enscape, users can create stunning 3D renders quickly and efficiently without sacrificing quality or accuracy.
3. Quick workflow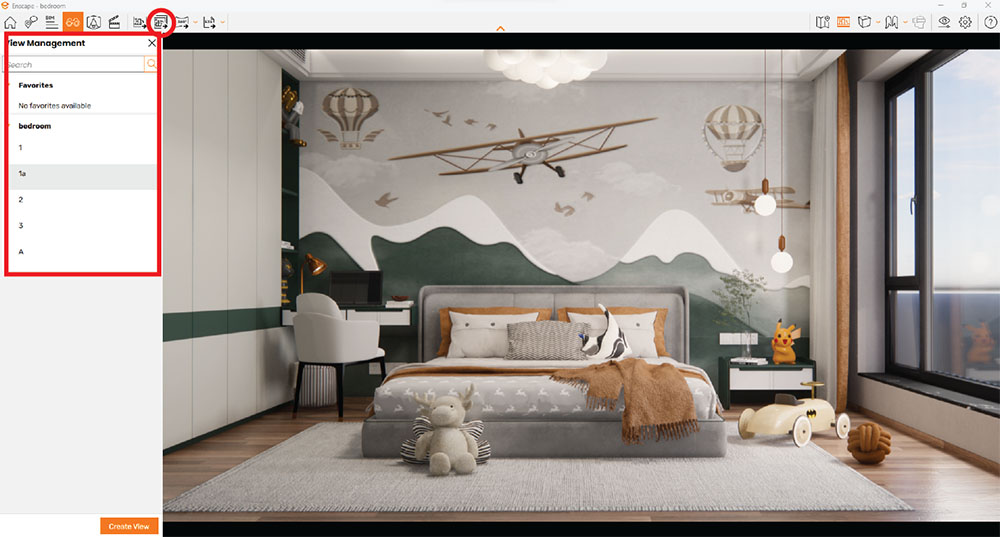 Enscape is a highly efficient and effective software that offers the fastest and most reliable solution to 3D renders. This powerful tool boasts impressive processing times and significantly reduces the time it takes to improve a visualization from a draft to a final render.
Despite its incredible speed, however, the quality of the renders produced using Enscape does not falter. One of the most notable features of Enscape is the wide range of tools available to its users. These tools make it possible to create incredibly detailed and intricate scenes, each of which is perfectly linked to the visual settings preset. What's more, users can batch render all these scenes with just one click of a button. This is a truly remarkable feature that sets Enscape apart from other rendering solutions on the market, as it provides the best time/quality ratio possible.
Enscape's batch rendering feature is especially useful for professionals who work on large-scale projects with tight deadlines. With Enscape, they can quickly and easily render multiple scenes simultaneously without sacrificing quality or accuracy. Additionally, Enscape allows users to create and save custom presets for different types of scenes, further streamlining the rendering process and saving valuable time.
Enscape is an excellent rendering solution that offers both speed and quality in equal measure. Its advanced tools and batch rendering feature make it the go-to choice for professionals who require efficient and reliable rendering solutions for their projects. With Enscape, users can rest assured that their 3D renders will be of the highest quality and completed in record time, leaving them with more time to focus on other important aspects of their work.
4. Customization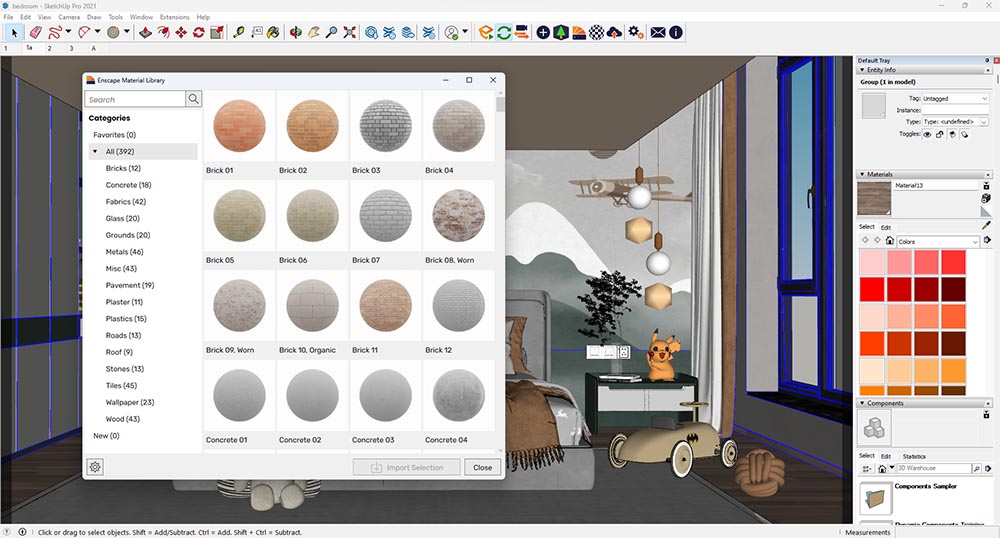 In addition to its impressive speed, quality, and user-friendly interface, Enscape offers users a wide range of customization options, making it a versatile tool for architects and designers.
The software provides extensive control over lighting, materials, and post-processing effects, allowing users to tailor their visualizations to meet the specific needs of their projects or clients.
Enscape's lighting options are particularly noteworthy, as they allow users to create realistic lighting conditions that accurately simulate the effect of natural light in real-world environments. The software provides a variety of lighting presets, as well as the ability to customize the position and intensity of lights within the scene. This level of control allows users to create truly unique and stunning visualizations that accurately convey the look and feel of their designs.
Similarly, Enscape's material options provide users with a wide range of textures, finishes, and colors to choose from, allowing them to create customized materials that perfectly match their design specifications. Users can adjust reflectivity, transparency, and other material properties to achieve the desired look and feel, ensuring that their designs are as realistic and visually appealing as possible.
Finally, Enscape's post-processing effects allow users to add a variety of filters and effects to their renders, including depth of field, bloom, and vignette. These effects can be adjusted to achieve the desired look and feel, adding a level of polish and professionalism to the final renders.
5. Collaboration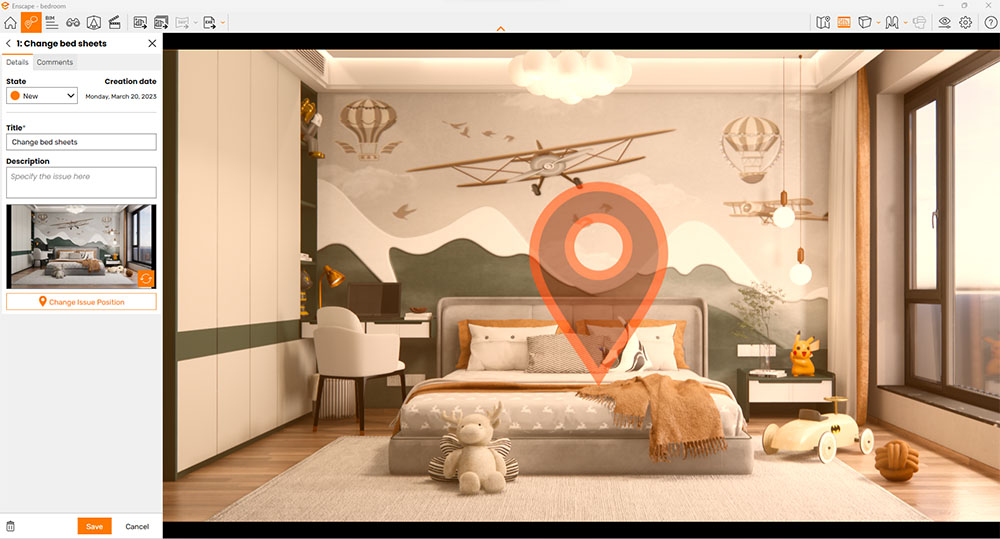 Enscape's collaboration features are highly beneficial for designers who work on large projects that involve multiple team members. With the ability to add annotations, share models in real time, and receive feedback instantly, designers can work more efficiently and effectively, reducing the overall project timeline.
This streamlines the collaboration process and makes it easier for team members to coordinate their efforts, ensuring that everyone is on the same page and working towards the same goals.

In addition to the Collaborative Annotations feature, Enscape provides a range of export options, making it easy for users to share their models with others. Whether it is exporting a standalone file, panoramas, or creating high-quality images and videos, Enscape has options to suit every need. This ensures that the users can share their designs in the most suitable format, thus facilitating effective communication with others.
6. Cost effective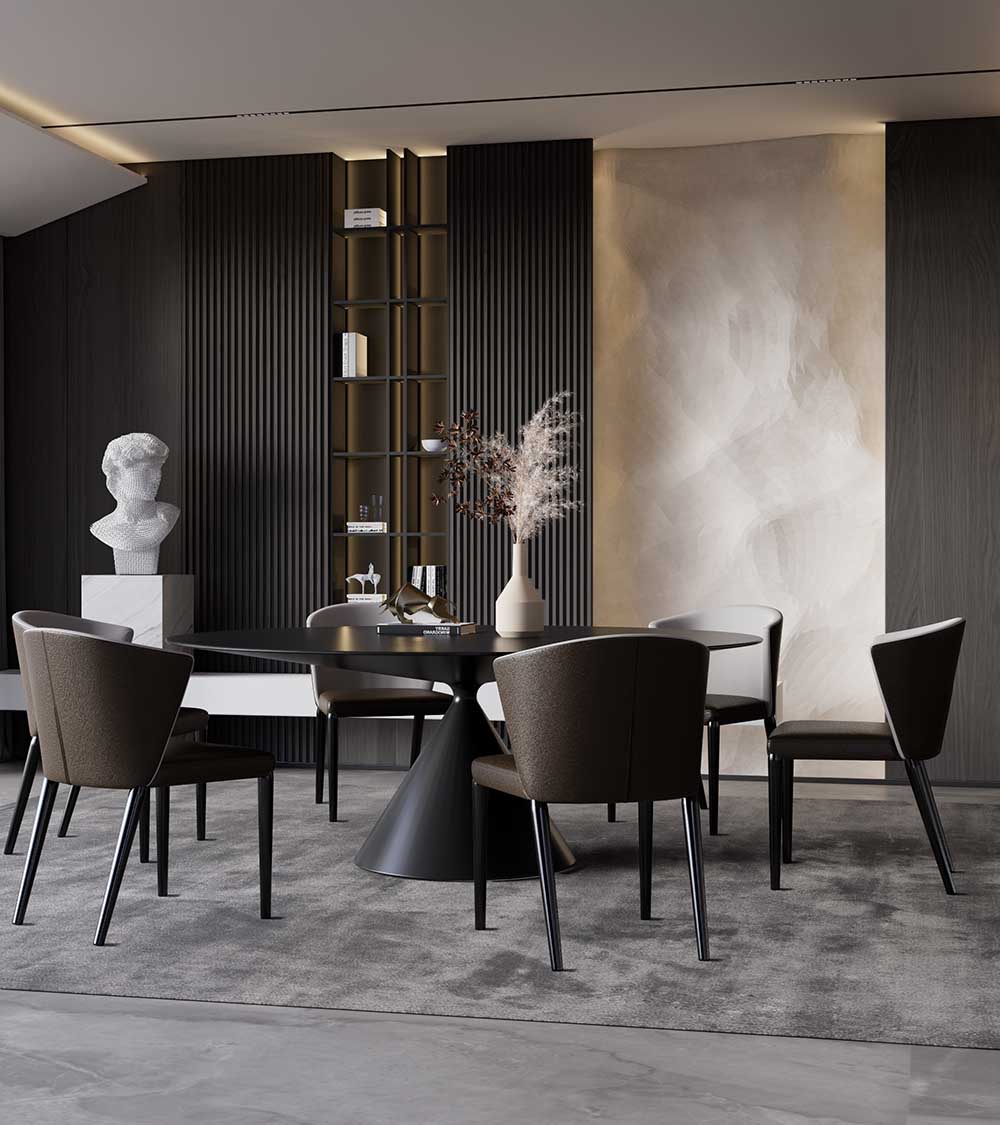 One of the significant benefits of using Enscape is its cost-effectiveness, with pricing plans that cater to a variety of needs and budgets. This means that businesses of all sizes, from small startups to large corporations, can access professional-grade visualizations without breaking the bank.
The affordability of Enscape's pricing plans is particularly advantageous for small businesses that may not have a large budget for software tools. The software's pricing plans are flexible, allowing users to choose the package that suits their specific needs and budget.
Enscape's cost-effectiveness also makes it an attractive option for larger businesses that may have a larger budget for software tools. With Enscape, these companies can access a high-quality visualization tool that is affordable and flexible, allowing them to allocate resources more effectively.
Another factor that contributes to Enscape's cost-effectiveness is its minimal hardware requirements, which make it highly accessible to users across a wide range of devices. This means that users can run Enscape on even low-spec machines, reducing the need for expensive hardware upgrades to achieve high-quality visualizations.

In conclusion, Enscape is a powerful and versatile visualization tool that provides real-time rendering, seamless integration, an easy-to-use interface, efficient workflow, customization options, collaboration features, and cost-effectiveness. Whether you are an architect or designer, Enscape can help you create high-quality visualizations that bring your designs to life.