Small architecture firms often have an advantage when it comes to adopting new technologies. As a smaller and agile team, they can swiftly test and implement new technology to improve processes and customer experience.

One technology that is revolutionizing how small architecture practices operate is real-time visualization. This easy-to-use tool transforms 3D models into realistic architectural visualizations with very little effort.

Here are five benefits small firms can enjoy when they incorporate real-time visualization into their workflow.
Go from concept to final design in less time
One major advantage of real-time visualization technology is that it gives you a rendered view of your project as you design. If you choose a rendering solution that plugs into your modeling software, you can test ideas, see how they'd work in reality, and have changes sync back to your original model.

Being able to visualize your project in a realistic 3D environment helps to significantly speed up the design process and go from concept to final design in less time.


Enscape is an evolution of the designer's sketch as it allows us to bring our creative ideas to the forefront at a faster rate and especially at a higher quality. This is something that you would expect further down the pipeline of the design process.
Steven Garubba, Criterion Workshop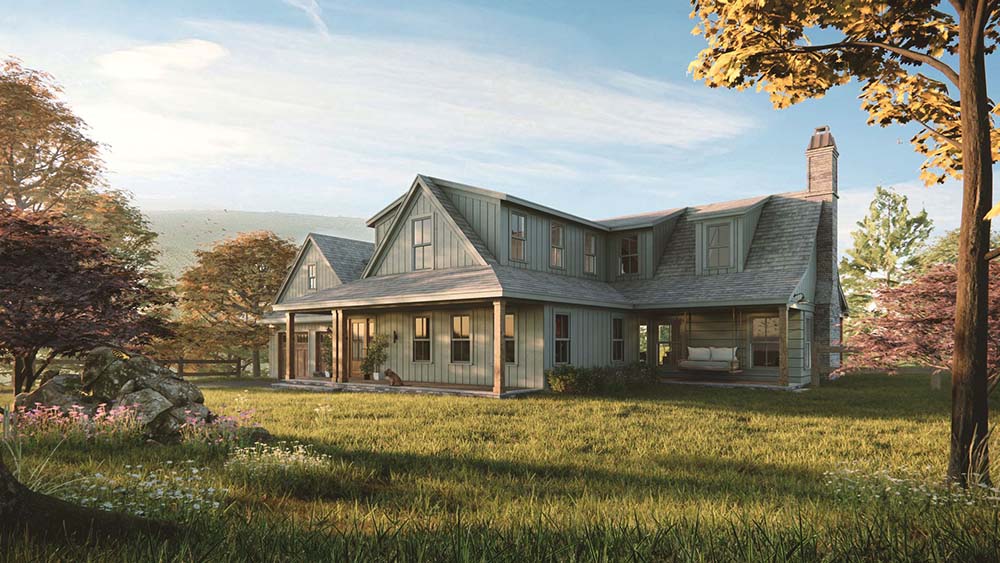 Visualization courtesy of Criterion Workshop
Increase engagement and clarity for clients
With real-time visualization, small architecture firms can easily communicate their design ideas to clients in an immersive and engaging way. The easy-to-create renders, panoramas, and even animations can help clients really understand and visualize the end product.

Clients can get more involved with the design process, leading to improved collaboration, confident decisions, and faster approvals.


Real-time visualization allows us to communicate design ideas more effectively with both clients and other team members. We sometimes find clients may not fully understand or appreciate an annotated 2D drawing so having this allows for a better understanding of the design and reduces the potential for miscommunication. There seems to be great client satisfaction in seeing their project come to life! Especially when they can explore the materials and finish at the click of a button.
Grant Hewitt, Architectural Designer, Rocket Architectural Design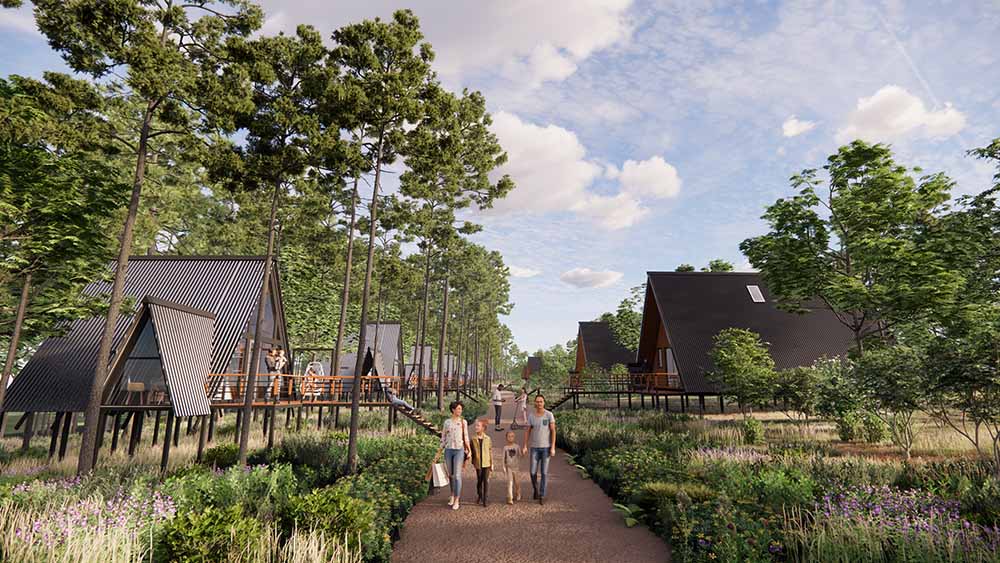 Visualization courtesy of Rocket Architectural Design
Save money and improve efficiency
There are a few ways that a real-time visualization tool can help small firms reduce costs and improve efficiency.
It can empower architects and junior team members to create renderings in-house, bringing visualization into the design process at a much earlier phase.
It provides architects with another perspective on their designs, allowing them to easily spot potential issues that may otherwise only be visible in the construction phase.
Due to improved efficiency compared to traditional design methods, project turnaround times are typically faster, so you can start work on the next project much sooner than you think!


It's impressive how real-time visualization has improved my workflow and my deliveries. As a designer, it's now easier to fully comprehend the space, the scale, forms, and finishes closest to reality without relying on a render specialist who would normally take some time to do the updates.
Adriana Lacruz, Principal, Lacruz Design Studio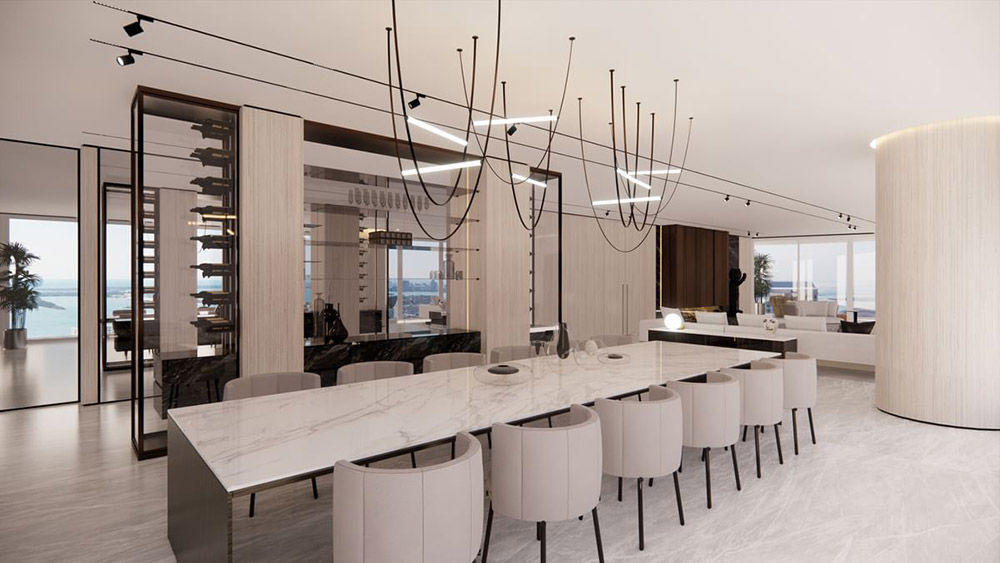 Visualization courtesy of Lacruz Design Studio
Access high-quality visualizations
Real-time visualization technology can produce high-quality and professional-looking visualizations that enable small architecture firms to showcase their designs in a more compelling way.

These visualizations can help to impress clients and stakeholders and increase not only their understanding but also their confidence in the final product.


Enscape allows us to create 3D models and renderings for clients that didn't think they had the budget for renderings, leading to better designs for our portfolio and greater outcomes for them. Our clients are usually so excited by the efficiency and quality of the renderings that they actually request additional images for other spaces that they then use to increase engagement, excitement, funding, or even for board approvals.
Kylie Garubba, Criterion Workshop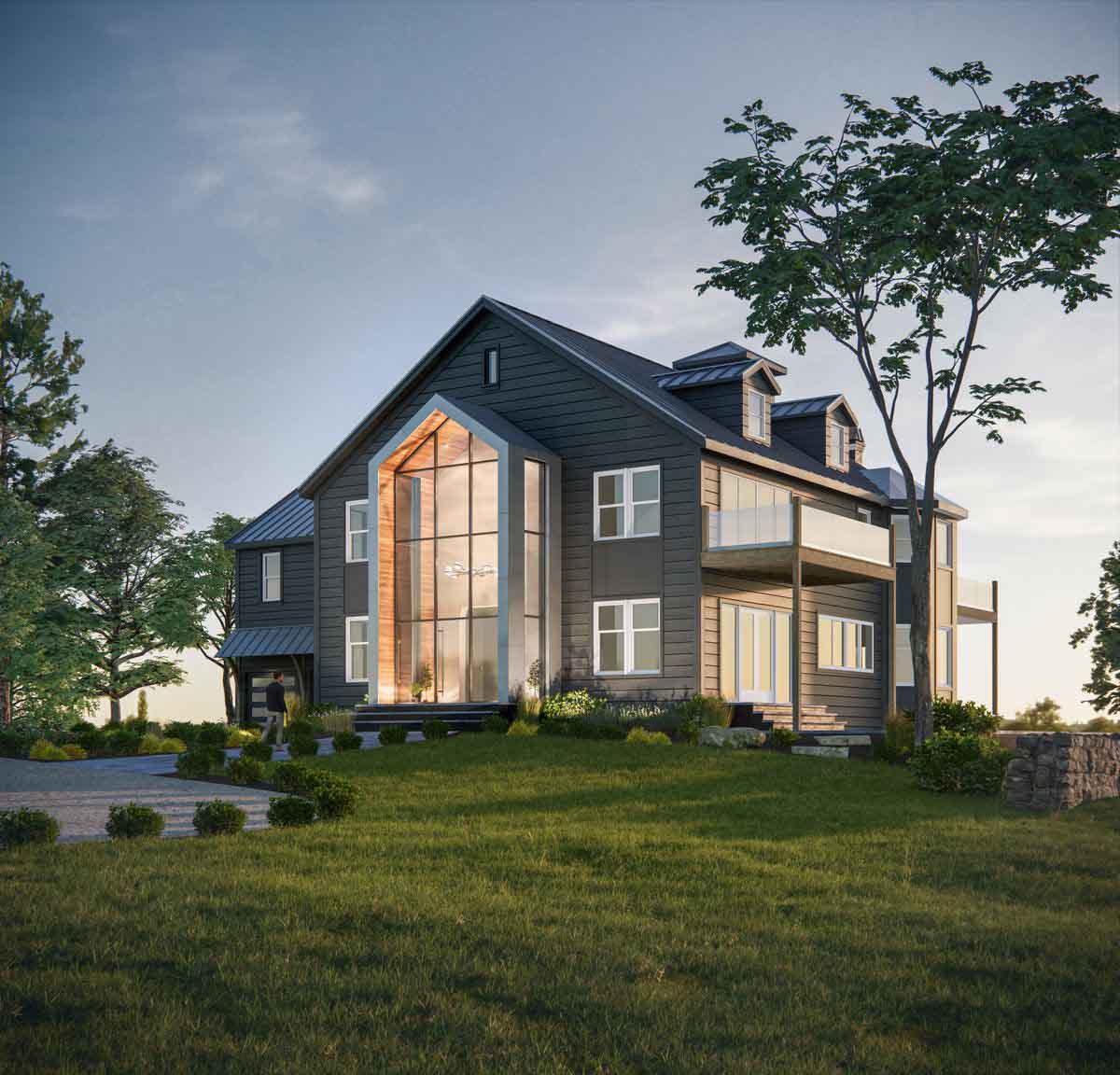 Visualization courtesy of Criterion Workshop
Shine a light on your business
One of the best ways to make use of these high-quality visualizations is to showcase your work through social media and your website. Still imagery is the most common type of visualization created with real-time rendering technology, but other outputs are available.

QR codes, panoramas and tours, animations, and entire web standalone files can all be used to show potential clients what they can expect when they employ your firm. Shine a light on your portfolio and start attracting new business!
Stay ahead with real-time visualization
Architecture is an industry that sees constant innovation and creativity. As the world becomes more digitized, architects are turning to real-time visualization technology to streamline their design process and communicate their ideas more effectively.

For small architecture firms, this technology enables them to produce high-quality designs in less time and at a lower cost.

Enscape is a highly-rated real-time visualization tool that works with Revit, SketchUp, Rhino, Archicad, and Vectorworks. Try it for free and join the ever-growing community of architects and designers using this game-changing technology!