We are beyond excited to announce that an initial version of Enscape's 3D rendering software for macOS is now available for Archicad, Rhino, and Vectorworks, alongside existing compatibility with SketchUp!

Architects and designers can now take advantage of the many benefits that a real-time visualization solution can bring to their workflows, on macOS.



If you are an existing Enscape customer, download Enscape for Mac here.
What are the benefits of using real-time 3D rendering software?
There are several key benefits for architects and designers when they choose to use Enscape's real-time 3D rendering software for Mac.
Real-time workflow
Designers have instant access to high-quality rendered 3D walkthroughs at every stage of the design process. Perfect for daily design reviews, live demos, and final client presentations.
100% integration
Enscape for Mac is compatible with Archicad, Rhino, Vectorworks, and SketchUp and works directly within the design application. Any changes made in either the design application or the renderer are instantly visible on both sides, maintaining one single source of truth.
Effective iterations
Feedback cycles are faster and more effective since discussions and changes can be made and seen in real time.
3D assets
Render-ready assets can be placed directly into your CAD model to help you get the right aesthetic for every project.
Immersive customer experience
Web standalones, animations, and panorama tours help clients understand every corner of a project through a realistic, immersive environment.
Ease of use
Enscape is extremely easy to learn and use, so even new users can start visualizing right away. The intuitive UI guarantees an enhanced design experience at every step of the design process.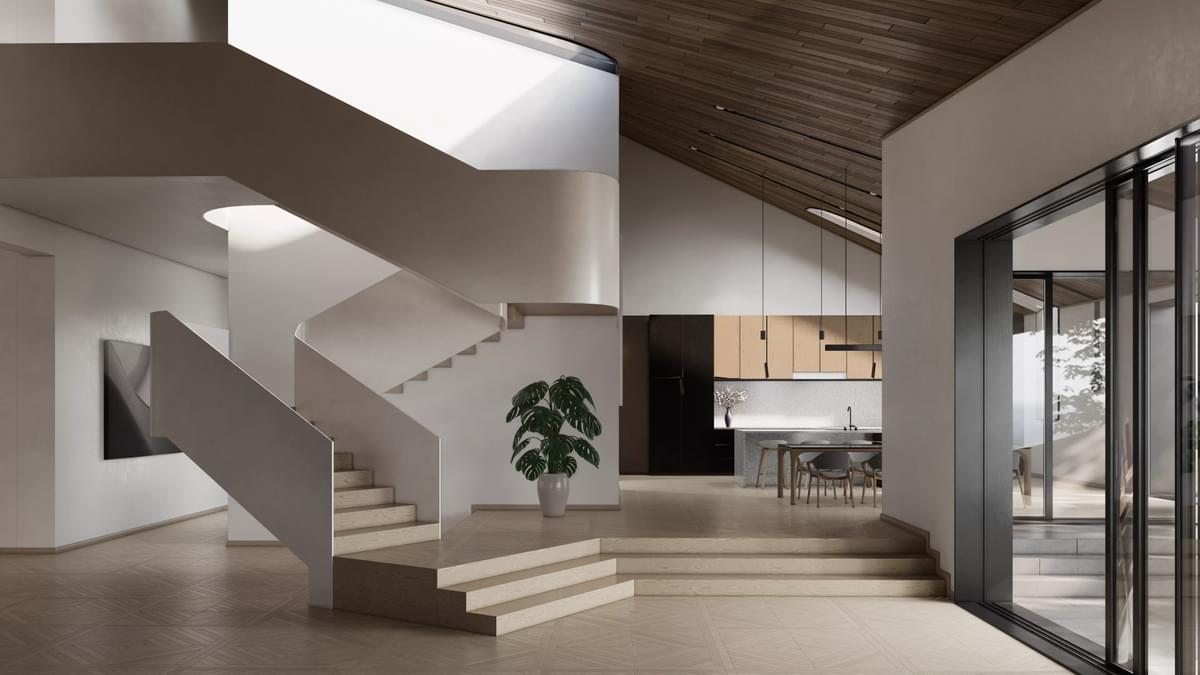 One of the main benefits of Enscape is that rather than being a separate design software, Enscape acts as a plugin to your design program. It produces a fully editable 3D model by communicating with CAD data in real time, so each change is instantaneous in the visualization.
Jonathan Reeves, Chartered Architect and RIBA Member, UK
What are the key features of Enscape for Mac?
Designers can make use of a number of key features in this version of Enscape for Mac, including:
Real-time walkthrough
Navigate fully-rendered projects with perspective, walk, and fly modes with the live link between Enscape and the host application.
Asset library
Fill scenes with high-quality models from the Enscape Asset Library. Choose from a wide range of accessories, vegetation, people, furniture, vehicles, and so much more.
Material Library and Editor
Choose from high-quality PBR materials which can be imported into the Enscape Material Editor. Perfect materials by making use of height maps and adjusting textures to raise the level of realism in your visualizations.
Visual settings
Choose the best rendering style for images and adjust atmosphere settings, including illumination and cloud density.
Export options
Share visualizations with design teams and clients with still render, panorama, web standalone, animation, and batch rendering export options.

For more information on the available features, visit our Knowledge Base.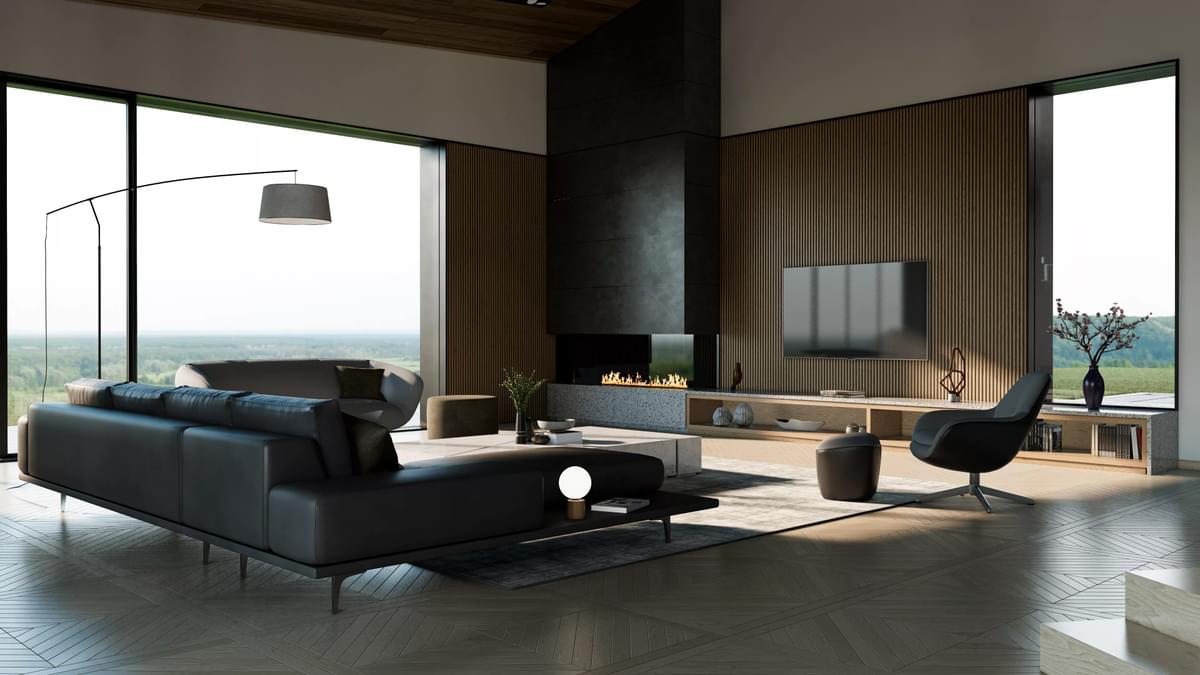 What are the hardware requirements?
Minimal hardware: MacBook Air (M1, 2020) with 16 GB of Unified Memory. This is the minimal Apple silicon hardware that is required to use Enscape's 3D rendering software for Mac.
Recommended hardware: MacBook Pro (2022), M2 Max, with 64 GB of Unified Memory.
The minimum required macOS version is Monterey 12.6.
Which versions are supported?
Enscape for Mac currently supports the following design applications:
Archicad
Vectorworks
SketchUp
Rhino
See which version numbers are supported here.
Tutorials
Get up to speed quickly with these step-by-step tutorials for Enscape for Mac.
Learn Enscape for Archicad on Mac
Read how to get started: A Quick-Start Guide to Archicad and Enscape for Mac
Or check out the video tutorial below:
Learn Enscape for Vectorworks on Mac
Learn Enscape for SketchUp on Mac
Get started with Enscape for Mac
Ready to see what a difference real-time 3D rendering software can make to your design workflow? Start walking through your rendered projects and create visualizations instantly with Enscape for Mac.

Try it out for free with our 14-day trial (no credit card required!).